Ghostbusters VR For those who have dreamt of blasting their own ghosts, Void VR has launched what's being called a full-body VR experience—but only for those who travel to New York City's Madame Tussauds. There, you can don a fVR set-up (headset and computer) and shoot down ghosts ala the Ghostbusters. Developed by The Void, Ghostbusters: Dimension is going to cost $20 on top of the ticket for Madame Tussauds ($25). Still, many say this is what the future of VR gaming is going to look like. (Via Engadget.)
Vive Goes Solo HTC is sending its Vive VR off on its own, spinning off the business into a new company reportedly called HTC Vive Tech Corporation. Although HTC may still own the new spinoff outright, the Taiwan-based tech company is going to use the new entity to create different VR opportunities. (Via Android Headlines)
We Want Drone Delivery Nearly four-fifths of all consumers would choose to have a drone deliver their packages if they thought they could get them in an hour. So says a new study from Walker Sands, its 2016 Future of Retail report which looked at analysis from 1,400 consumers in the United States. Even better news for companies? About three-fourths would pay up to $10 for the service—and 40 percent believe they'll have this option within the next two years.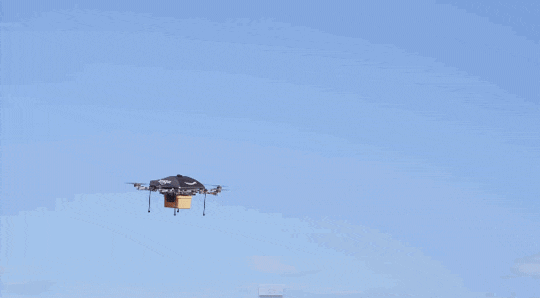 Security Failure Symantec, the company consumers turn to for their security needs, reportedly has a security problem of its own. Its antivirus software has a vulnerability that may allow hackers to "corrupt a computer's memory, says PC Mag. Symantec says its software updates now address the issue. (Always why you should make sure you run the software updates that get pushed to your devices.)
Refrigerator Spambot Are your smart kitchen devices sending off spam? It's entirely possible. The Internet of Things connects one device to another—and eventually to the Internet. How to keep your devices, and your network, safe? We have the details.