Google may be giving its voice AI a promotion, swapping out the voice search option on its browser with Google Assistant.
Google Assistant, Google's voice AI program, now operates and powers Google's smart home devices made by the company from the Nest Mini to the new Nest Hub Max. But the company uses a different interface in its voice search tool on its search engine. Currently, people can click on a microphone icon when they open a new tab on the Chrome browser, and dictate their search request aloud.
Google may be looking to use Google Assistant on its browser as well, according to XDA Developers, which discovered comments in code, and make the switch with a new version of Chrome, number 85, which is expected to be available this year.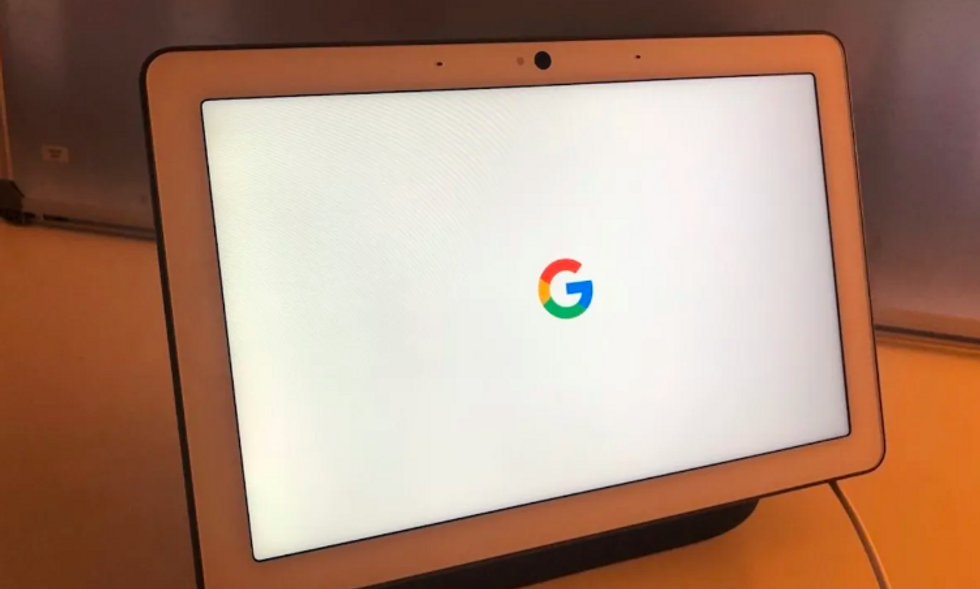 The Google Nest Hub MaxGearBrain
Google Assistant is considered one of the leading voice assistants in the smart home space, and competes most notably with Amazon's voice assistant Alexa. Together the two power some of the most popular smart home devices on the market including smart speakers and smart displays. The two AI systems also act as interfaces for other smart devices, letting people ask Google Assistant or Alexa out loud to dim lights, lock doors or increase the heating in their home — even through products not made by Google or Amazon.

Voice search is one of the growing ways people are operating products in their living space, a way to control devices without having to push buttons, or even open an app on a smartphone.
Google itself has noted that the way people search for information using Google Assistant is more aligned with the way they speak typically. Almost 70 percent of queries made using Google Assistant, from weather forecasts to recipes for a dinner option, are "expressed in natural language, not the typical keywords people type in a web search," the company says on its site.
Using Google Assistant, rather than Google's Voice Search, on its web browser may also affect what results are shown in Google results — if the company swaps the latter for the former this year.