Google has beefed up its flights app, using A.I. to help you while you're currently traveling — and also before you book. Using A.I., Google can now predict if a flight may be delayed and also offer up details on why a current delay may be happening. You can also get details on baggage restrictions on specific airlines before you click buy — helping you know if that cheap flight is really a deal or not.
Tapping into the app through a smartphone brought up those extra tidbits. When selecting Spirit for a potential flight to Chicago, Google Flights warned that Spirit charges a fee for any carry-on beyond a laptop bag or purse. (No shoving a stuffed rolling bag into the overhead for free.) We also learned nice tidbits such the airline that actually employed the plane and crew. Sometimes these are not the same as the airline on which you book your flight.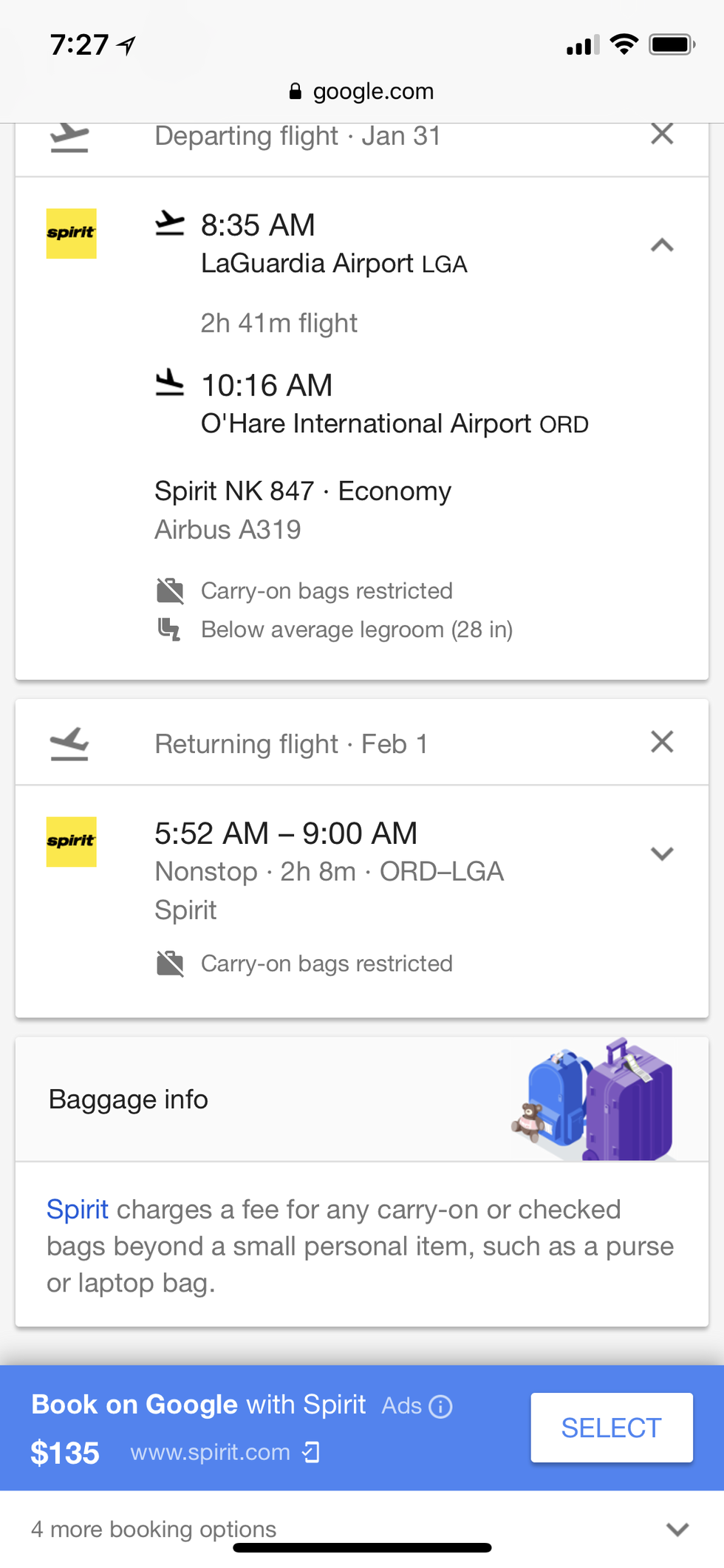 GearBrain
Online and viewed through a PC, Google Flights warned us that Spirit may have extra baggage fees. But to see the details as in the photograph above, we had to click on the link to Spirit's web site and decipher their details. There is an update, though, to the PC-based app, which once we clicked, brought into view some of the details, such as delays, as we had seen on our iPhone X. Yet baggage fees still weren't as clear.
Delay information is useful — if you know you need to make a tight connection, for example, finding out which flights have a better record of on-time arrival is worth checking. So too is knowing about baggage fees before you book. Some discount airlines charge for extras from picking your seat, let alone checking a bag. Will these help make booking travel easier? Certainly a way . to get more information is (almost) always the better route.