Like GearBrain on Facebook
The main feature of the Google Home Hub is of course the company's voice assistant, but Google understands that sometimes it's just more convenient to use the touchscreen.
As a result, the Home Hub has received a new software update this week to let owners do more without having to speak to the Google Assistant - handy for when you don't want to wake someone asleep nearby, or you just don't fancy raising your voice.
Read More:

The update, which began rolling out to Google Home Hubs this week - including one used by GearBrain - is focused on the control panel which appears with an upward swipe from the bottom edge of the screen.
This control panel now lets you set an alarm (or multiple alarms) with just a couple of taps. There is also a button for enabling and disabling Do Not Disturb mode, plus the volume and brightness controls which were already located here.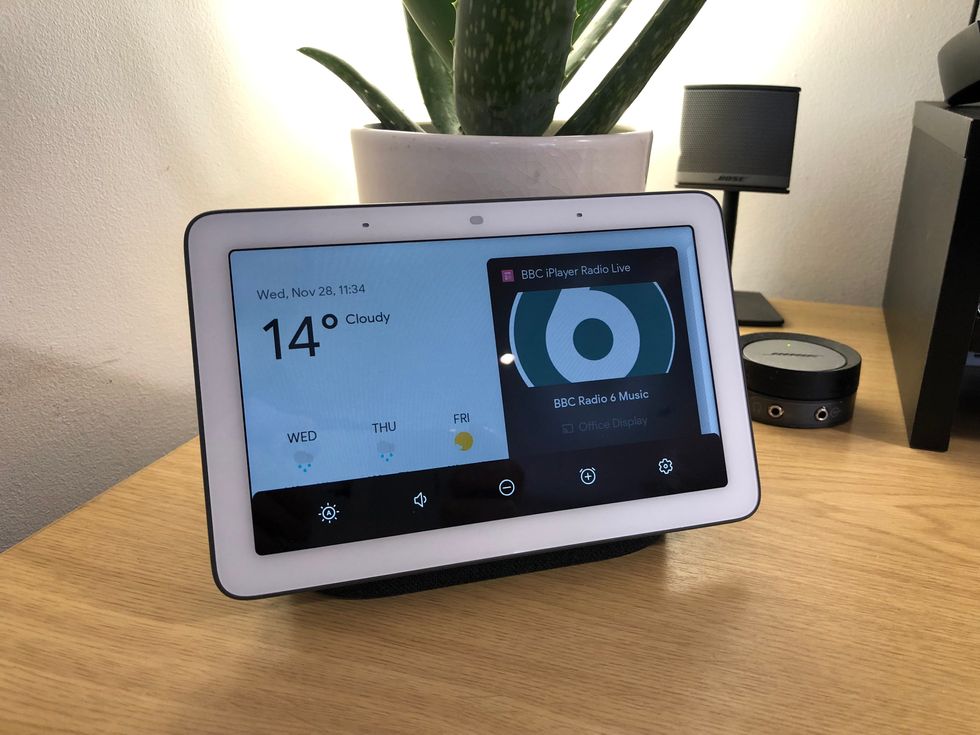 The updated control panel includes a shortcut to set alarmsGearBrain
New for the volume control is how you can now adjust the loudness of media (like music, podcasts and the radio) separately to the volume of any alarms you have set.

Also new is the settings icon, which you can tap to see which Wi-Fi network the Home Hub is connected to, Wi-Fi signal strength, and an 'about' page showing what software version the Hub is running. For those keeping count, the newest version - the one which brings the updates we've mentioned here - is 1.36.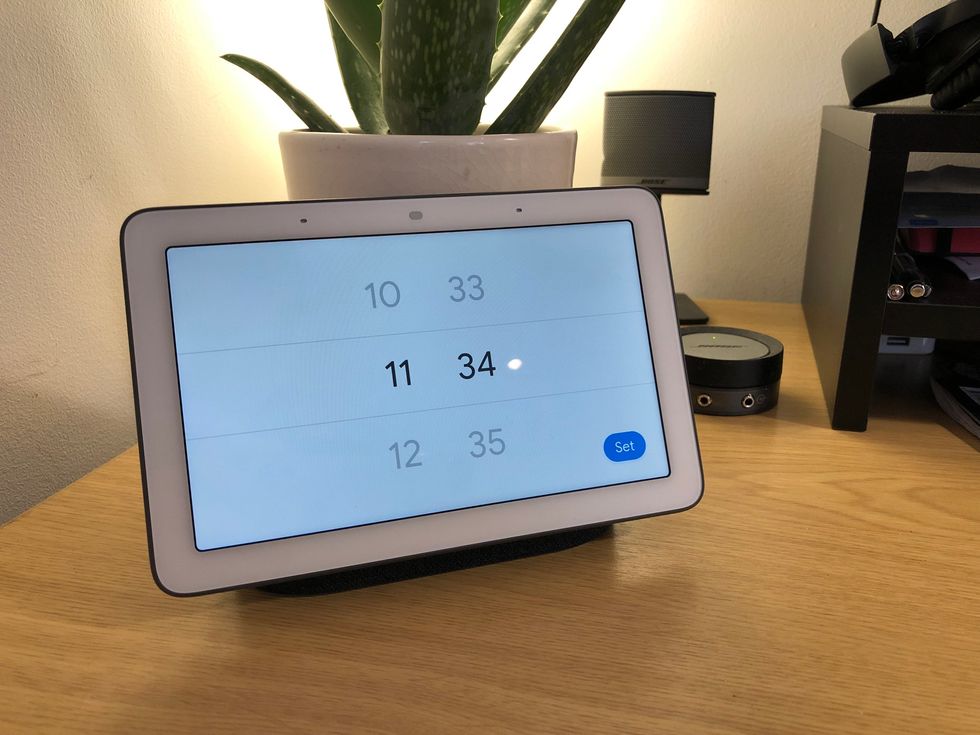 Setting an alarm (or multiple alarms) is simpleGearBrain
Finally, a new voice command means you can now say "hey Google, turn off the screen" to have the Hub's display go completely black. It will continue to play music just as before, and if you ask a question or speak to the assistant in any way, then the screen wakes back up again. You can also wake it with a tap.

These updates have also rolled out to the Lenovo Smart Display, bringing its user interface more in line with that of the Home Hub. Unique for the Lenovo, the new update lets you save viewed recipes to a section called My Cookbook for future reference.
Check out The GearBrain, our smart home compatibility checker to see the other compatible products that work with Google Home and Home Mini
What You Need To Know About Smart Speaker Assistants www.youtube.com
From Your Site Articles
Related Articles Around the Web
Like GearBrain on Facebook