The Google Assistant is already a great way to control your smart home, from switching on lights and heaters with voice commands, to playing music and flicking on the television.
But now it's about to get ever smarter, with a range of small updates coming to the assistant over the coming weeks.
Read More:
The first is an update to the announcements system, where you can have the Assistant broadcast a recorded message through all compatible speakers in your home. Say you have a Google Home in one room, plus a couple of Home Minis elsewhere - these can all broadcast the same message (like to tell everyone dinner is ready) at once.
What's new, is how these messages can be sent to your home from anywhere. That way, you can broadcast a message to the house when you're grocery shopping, to ask if you're out of milk, or anything else.
If someone at home hears the message they can ask the nearest Google Home device to reply, or tap 'reply' on a Google Home Hub. The message they dictate will be sent as audio and a transcript to your phone.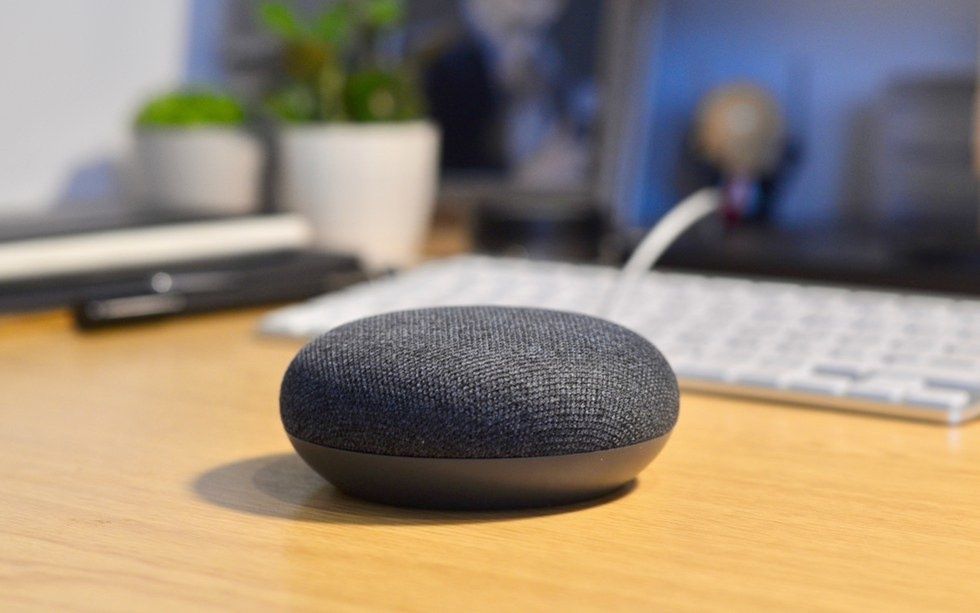 The Google Home MiniGearBrain
Another new skill is how routines can now be snoozed with your Android phone's alarm. That way, a morning routine created to switch on the lights, adjust the heating, open the blinds and read out the day's news headlines can be delayed with a tap of the snooze button. When you finally dismiss the alarm, the routine will begin.
Unboxing in 10 Seconds - Lenovo Smart Display with Google Assistant www.youtube.com
Google has also added a selection of 'character alarms', which are alarms voiced by famous fictional characters. So far, the options include characters from the Lego animated series, and those from Nickelodeon's Rise of the Teenage Mutant Ninja Turtles.

Finally, the Google Assistant can be asked to play podcasts slightly faster or slower than their regular speed. Say "okay Google, play at 1.5x" and the speed will be adjusted accordingly. You can go up to 2x in either direction, or just say 'play faster' or 'play slower'.
Check out The GearBrain, our smart home compatibility checker to see the other compatible products that work with Google Home and Home Mini
How to Use Smart Speaker Assistants in Dorm Room www.youtube.com