Like GearBrain on Facebook
Google's annual I/O developer conference kicks off later today with a keynote address by chief executive Sundar Pichai at the Shoreline Amphitheatre in Mountain View, California.
The presentation will begin at 10am PST (1pm EST) and is expected to run for around two hours. A live video stream from the event will be available on YouTube and Google's I/O website, and we will embed that video in this article when it goes live.
What will Google announce at I/O 2018?
Although aimed at developers, I/O is also a consumer-friendly presentation which is expected to focus on the company's new mobile operating system, known for now as Android P. There will also be news on other Google products, like its Home smart speakers and the Google Assistant, plus Wear OS, virtual reality and more.
Android P
An early developer preview of Android P was released in March and from that we know Google's focus for 2018 is on more granular privacy settings (a hot topic in Silicon Valley at the moment), a simplified design language across menus, docks and other on-screen furniture, and catering for smartphones with an iPhone X-style display notch.
Speaking of the iPhone X, it has been rumored that Google is looking to include screen gestures similar to those of Apple's flagship on its new Pixel handsets, due later this year. As well as plenty of on-stage time for Android P, we expect to see Google release a second preview for developers to get to grips with.
There are rumors of a refresh to Google's 'Material Design' philosophy, which could see a wide range of subtle aesthetic changes to the user interfaces of Chrome, Android and other Google products.
Google Home and the Google Assistant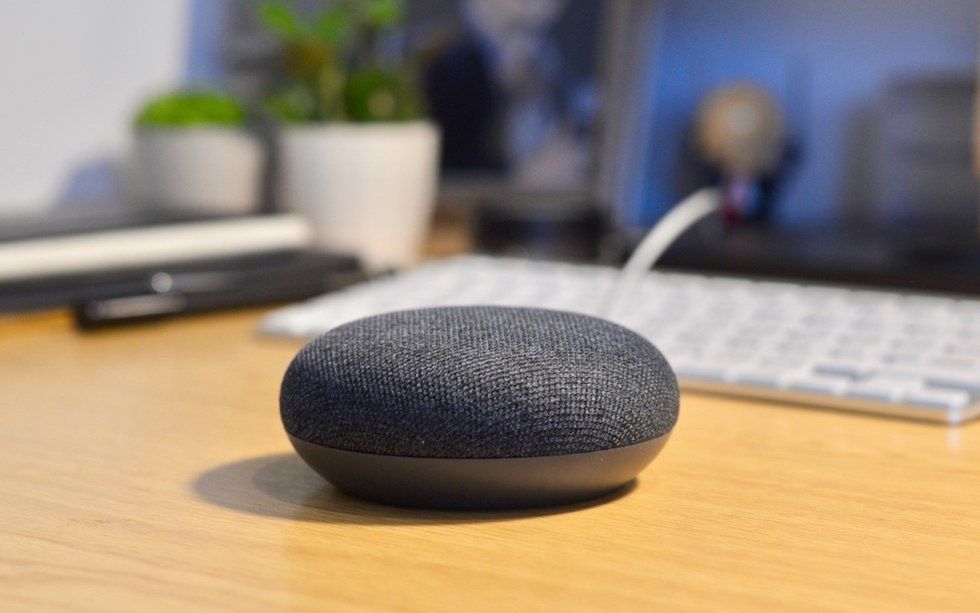 Updates to the Google Assistant are very likelyGearBrain
Smart speakers are big business in 2018, with the Amazon Echo and Google Home ranges proving incredibly popular with consumers. To ensure this momentum continues, Google is expected to spend some time at I/O showing off new features for Assistant. This could include more smart home integration, new skills and tricks to make Assistant more useful, and general updates to its intelligence.
Google has saved hardware announcements for its fall event for the past couple of years. But, while the Home Mini and Max still feel fresh, the regular Home smart speaker was announced two years ago and is starting to feel its age; Google may reveal a small hardware update at I/O, countering Amazon's second-generation Echo and new Echo Plus speakers. News on the smart displays Google announced at CES in January would also be welcome.
We might also hear some news on Google's plans for Nest, now that it has taken the smart thermostat and camera company in-house. With Home and Nest, Google has two strong players in the smart home market; further acquisitions in this space certainly aren't outside the realms of possibility, but such news is unlikely to be shared on stage at I/O.
Artificial intelligence
AI is increasingly becoming the backbone of everything Google does. The Pixel 2's camera is better than its rivals thanks to AI; Assistant is built on AI; Google Photos, Search, Translate, Lens and Maps all leverage the power of AI to make their services more useful, accurate and reliable.
With the I/O keynote designed to appeal to both consumers and developers, we don't expect Google to dig too deep into what makes its AI tick, but some impressive demonstrations of how it works - and how developers can make it work with their own apps - are highly likely.
Google loves to show off new AI smarts in its photos app, so we can expect to see demonstrations of improvements to object and facial recognition, character recognition, and real-time language translation.
Virtual and augmented reality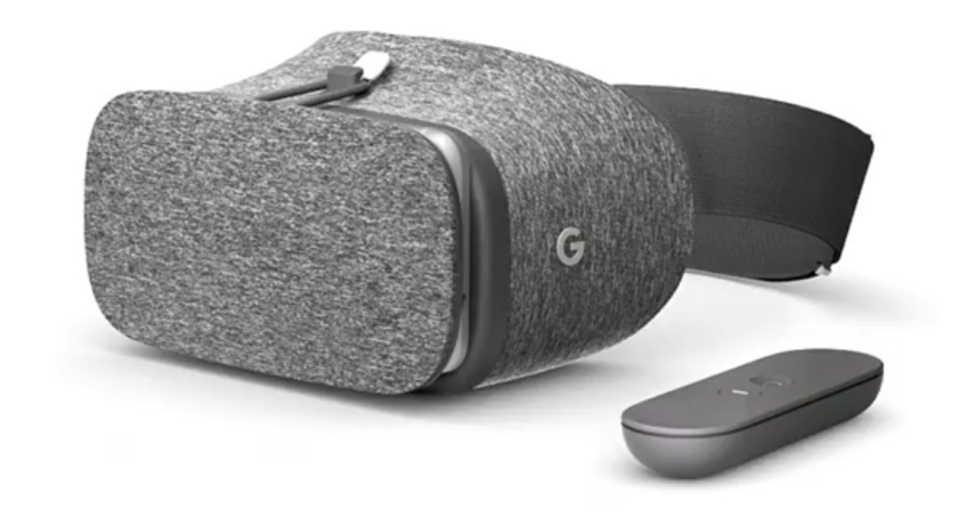 The Daydream VR headset by GoogleGoogle
I/O 2016 was where Google announced its Daydream View VR platform, then at the 2017 event a reference device for standalone VR was revealed. We hope to hear more about Google's VR plans at I/O this week, along with Google's new VR180 format which it introduced at CES in January.
As for augmented reality, Project Glass' spectacular demonstration at I/O 2012 now feels like an awfully long time ago. Is Google ready to jump back on the AR bandwagon, or will it sit this one out while it stays focused on VR and Daydream? We suspect it'll be the latter, but you never know...
Wear OS
Formerly known as Android Wear, Google's smartwatch operating system is starting to feel forgotten about compared to the firm's other ventures. The first version of Wear OS is available as a developer preview now; so, as with Android P, we hope to see more about this at I/O, and potentially a second preview will be released during the three-day event.
We are particularly keen to see how Google plans to integrate smartwatches with the smart home, especially as only a few days ago Google announced some major updates for Assistant on Wear OS. Google could make smartwatches the key to our smart home, unlocking doors, identifying us with a tap and controlling lights with voice commands, even if you don't have a Home smart speaker. But for now the company seems hesitant to take this approach.
Google News
Earlier this month, it was reported by AdAge that Google is preparing to launch a revamped Google News app, with a new design and a blending of the Newsstand app with YouTube.
The new app is expected to offer digital magazine content from Google Newsstand, alongside video news reports from YouTube. The app will use Google's Accelerated Mobile Pages (AMP) technology, which news sites already use to help their articles load quickly on Google's platform.
An unnamed insider told the website how the new app is "a consolidation of all the ways you can interact with news on Google. There are a lot of Google services where you find news, and what they're trying to do is bring it all under one brand."
Related Articles Around the Web
Like GearBrain on Facebook