Updated July 26, 2018 - Check out our full review of Lenovo Smart Display here.
Lenovo's making friends with Google Assistant through a new device called the Lenovo Smart Display, that will play music, connect to other smart devices, including Nest products, and even let you make video calls.
You'll start the display with a "Hey Google," and from there get Google Assistant to read out a morning schedule and even the weather report while you're pouring a cup of coffee. Traffic updates are possible, along with reminders. Forget your best friend's birthday? You can locate a local flower shop that's on your commute in from work.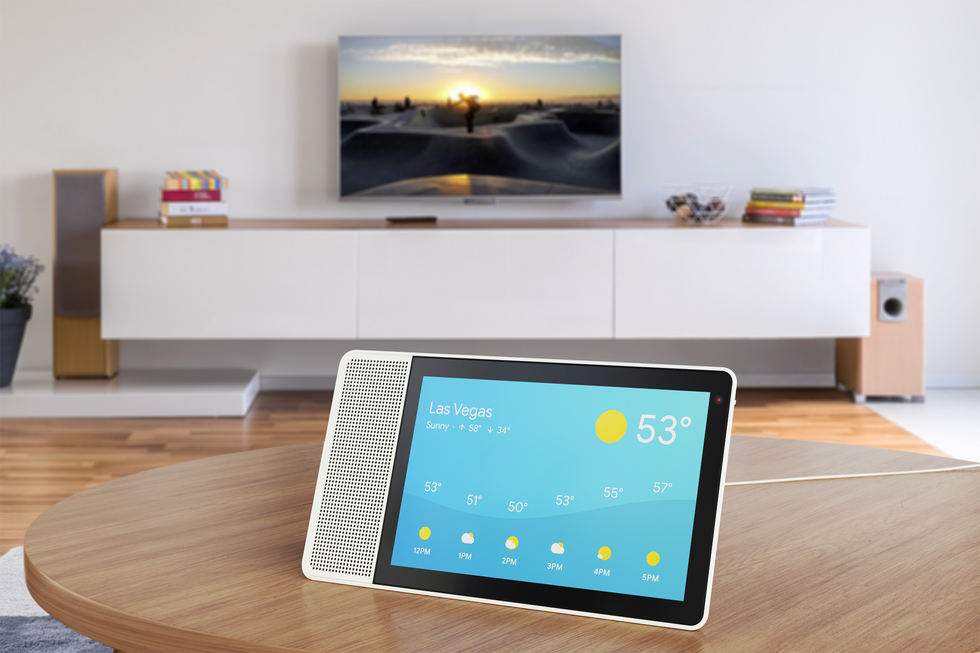 The Lenovo Smart Display will pul up schedules, weather — and even let you video chat with your kid at college.Lenovo
The Lenovo Smart Display will come in two models — one that features an 8-inch display, and the other a 10-inch display. Besides running the device via voice, the display is also a touchscreen should you choose to go that route. Both displays will also support HD video and contain a 10-watt speaker — perfect for YouTube videos which you can search and play just by asking Google Assistant out loud.
Lenovo is following a trend to design smart home products that have a more modern feel. The Smart Display will come with a grey backing for the 8-inch model, or bamboo for the 10-inch model, and both can be stationed either vertically or horizontally depending on space. A power cord does appear to run through the back — so that will impact where you'll place the device. The look mirrors the Amazon Echo Show a bit — with a smart speaker and display combo.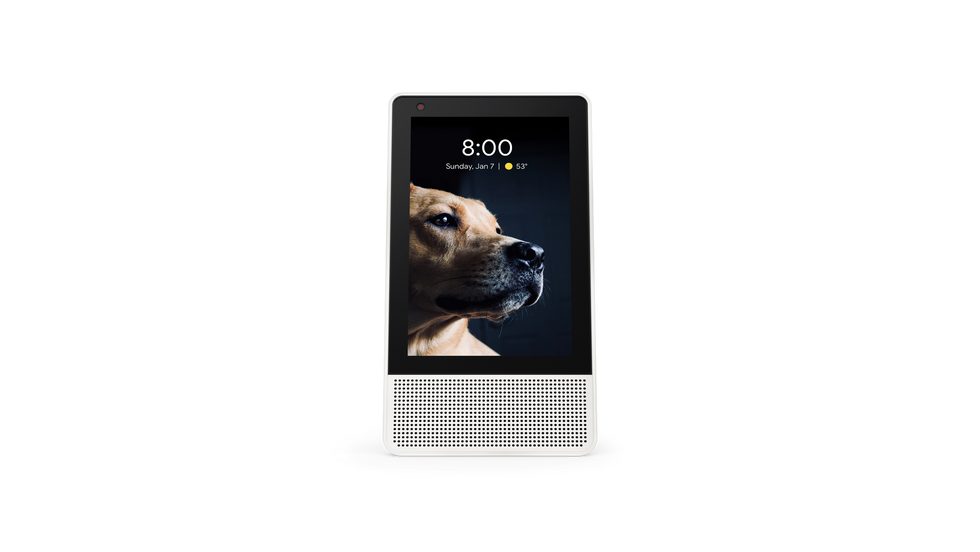 You can position the Lenovo Smart Display horizontally or vertically depending on your space.Lenovo
Video calls work through Google Duo, a video-calling app, that works with both Android and iOS smartphones. You'll be able to answer calls with just your voice. And when the device is not in use, you can have your digital photos (if they're stored in Google Photos) scrolling through, with the display acting as a picture frame.
Lenovo hopes to have the display out by early summer, and pricing will start at $199.99 for the 8-inch model, and $249.99 for the 10-inch model.