Like GearBrain on Facebook
While driving can be an enjoyable experience, finding parking — and paying is rarely ever. Google has removed one of these pain points with a new update to its Google Maps app, allowing people to pay for street parking and even public transport costs, like bus or subway fares, there as well.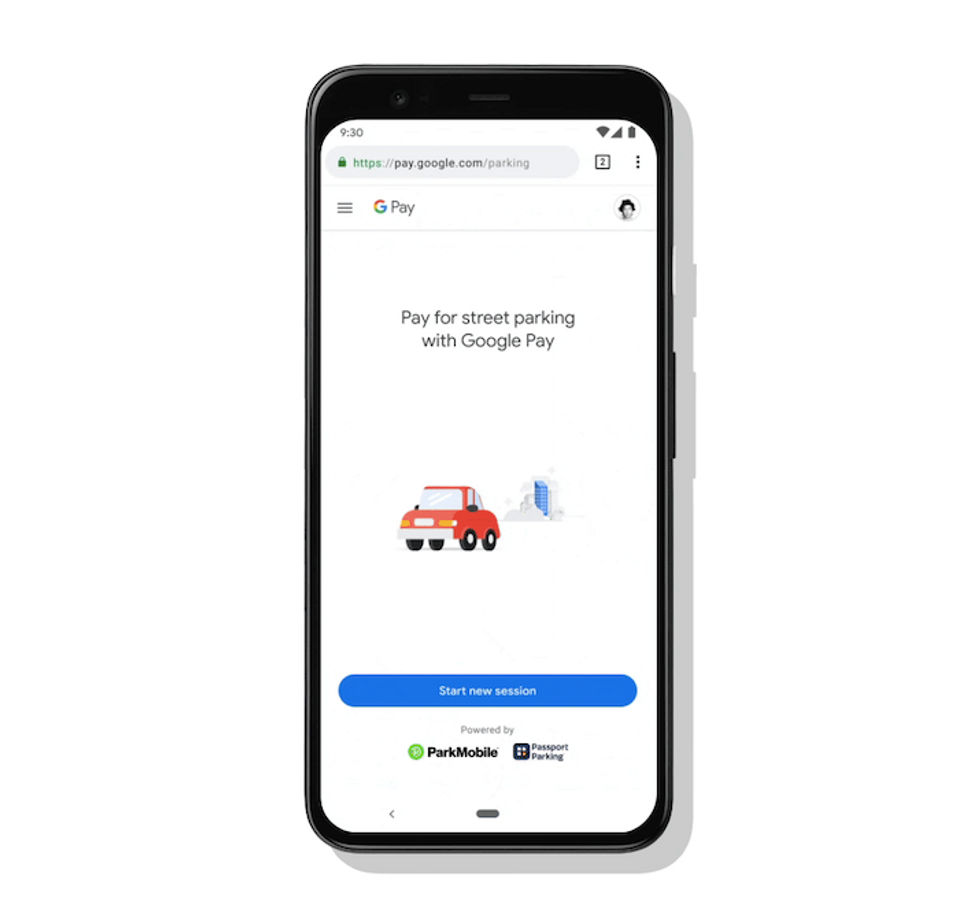 Google Maps will give people a way to pay at the meter, through the appGoogle
Pay for parking from your phone

The feature is thanks to a new integration with two parking systems, Passport and ParkMobile. But people won't need to download additional apps, nor sign up for extra services. The ability to pay for meter parking with work right from inside Google Maps itself.
From inside the app, drivers (or passengers) will need to have started the driving navigation tool. From in there, a button called "Pay for Parking," will appear when you've gotten closer to where you're heading. After arriving, and parking, you can then enter the meter number, the amount of time you want to pay for, and click, "Pay." If you want to add more time, that will be possible as well through Google Maps — however it's also worth noting if there are maximum parking times in your specific location to avoid any tickets.
There are other apps and systems, like Apple CarPlay, that already allow people to pay for parking without finding loose change in their car, or even pulling out their credit card.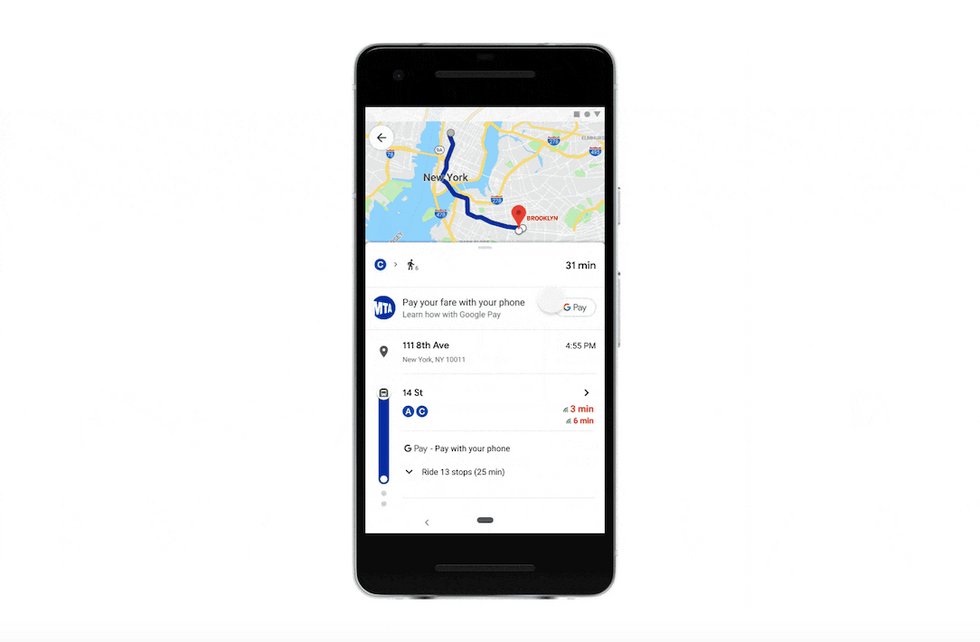 People can pay subway or bus fares through Google MapsGoogle
Pay for bus, subway fares

Google is also adding a way for people to pay for their bus or subway fares through Google Pay — and via Google Maps — which will work with more than 80 transit authorities globally. The new feature will let you pay in advance — which will show up when you select transit directions, as opposed to walk or driving options.
Google Pay is linked to a person's payment option like a credit or debit card, and that will be charged when you pay for the fare. Then when you get to a subway station kiosk to pay, or get on a bus, you can just tap your phone or show a digital pre-paid ticket.
That option is already available in many cities through other methods. In New York City for example, people can ride the subway system through OMNY, which lets you make a fare payment right at the turnstile through their mobile phone. And people can already use Google Pay there, along with Apple Pay, Samsung Pay, Fitbit Pay and even contactless options from major credit cards including Visa, Mastercard, Discover and American Express.
The new parking payment feature rolls out first to Android users only in more than 400 cities across the U.S. including Los Angeles, Boston, Houston and New York. That means iOS users, those who use iPhones, will need to wait a bit longer before they can start using this new ability themselves. (This is Google after all.)
The transit pay option from Google Maps will be arriving in weeks, said Google, to 80 different agencies around the world. And yes, for now, this is Android only.
Check out The GearBrain, our smart home compatibility find engine to see the other compatible products that work with Google Assistant enabled devices.
Google Wifi - Mesh Wifi System - Wifi Router Replacement - 3 Pack
From Your Site Articles
Related Articles Around the Web
Like GearBrain on Facebook