The only financial worry most travelers used to have was where to pick up, and cash, a Traveler's check. Today, apps can serve just as easily as legal tender, able to ring up purchases across the globe with a click, swipe and snap. Not every one of these payment apps works the same — and some work better in certain countries than others, while all the ones we've listed will work in the United States. Some of these serve as ways to transfer money from your smartphone — which can be useful when you're traveling with pals and want to split bills or costs along the way. But others work to ring you right at the register, without having to pull out a credit card or local cash. In either case, these five payment apps can certainly get you started depending on where your wanderlust takes you next.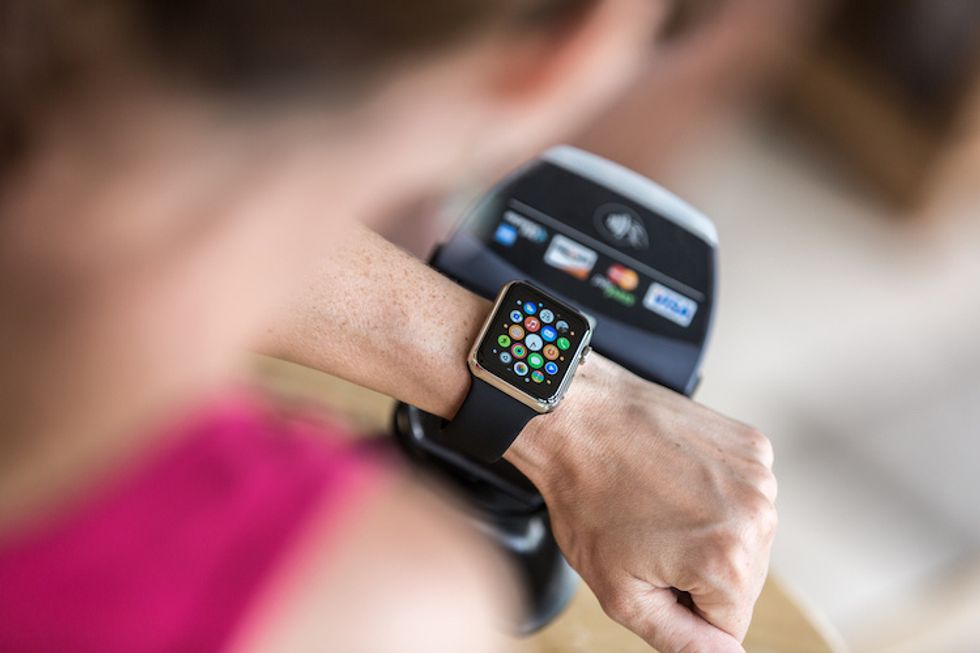 Making a purchase with Apple Pay through the Apple WatchiStock
Apple Pay
How it works: Apple Pay is a contactless payment app backed by a credit card or other payment service. Basically, every time you make a payment through the Apple Pay app, you're getting charged back on a credit card, debit card or through your bank account. You can use Apple Pay on iPhones with iOS 11.2 and later, like the iPhone XS Max, or the Apple Watch using watchOS 4.2 or later. Apple Card, scheduled to come out this year, is a new payment card that you'll be able to link to Apple Pay as well and use to make purchases. You can also use Apple Pay Cash — not to make purchases at a register — but to send cash to friends and family through Messages, useful if you want to share costs while on the road.
Where it works: Apple Pay is supported overseas, through NFC payment terminals at stores where you are looking to make purchases. Just keep an eye out for either the Apple Pay logo, or the contactless payment logo at a checkout point. Apple Pay may also be used to pay for rides on public transport, like a subway, bus or metro, in some countries and cities, although there are some restrictions. But it's supported currently in:

Japan
Singapore
Vancouver, Canada
Hangzhou, Guangzhou, Beijing and Shanghai, China
Moscow, Novosibirsk and Saint Petersburg, Russia
London
Chicago, Ill. and Portland, Or. in the U.S.
Fees: Apple Pay is free for consumers when used as a contactless payment option.
Best for: Traveling overseas, Apple Pay can be an easy way to make purchases, particularly in Europe.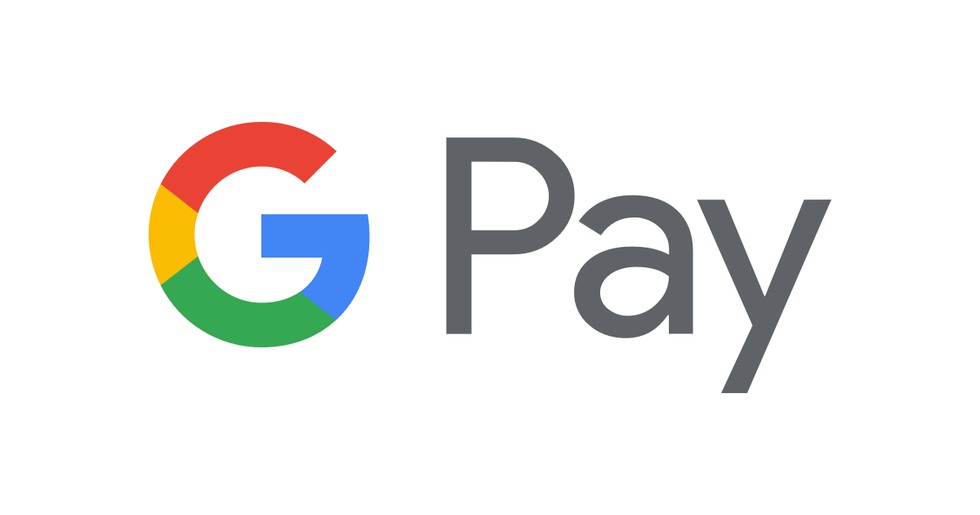 Google Pay works in 29 countries and is free for using as a contactless payment serviceGoogle
Google Pay
How it works: You can think of Google Pay much like Apple Pay, but primarily for Android devices. To use it, you need to have an Android device that can support NFC, or contactless payments, and then you'll want to look for the Google Pay symbol or the contactless symbol when checking out or making a purchase in a store.
You need to back Google Pay with a debit or credit card, PayPal, a Visa Checkout account. You can also use a bank account if you're in the U.S. and in the United Kingdom. You can actually download, and then use, Google Pay on an iPhone or an iPad in the U.S. through the Google Pay iOS app — but you can only back the app on these devices with a debit or credit card, or a bank account.
Where it works: Google Pay can be used to buy things in stores in 29 countries including the U.S., Slovakia, Brazil, Spain and the U.K. You can use Google Pay for some transit services in eight countries including Australia, Canada, Japan, Russia, the U.S., the U.K., Singapore, the Ukraine and with some merchants in India.
Fees: Google Pay is free — there are no fees to pay in stores as a contactless payment (at a NFC terminal) —even if it's backed by a credit card or debit card.
Best for: If you're traveling overseas, and have an Android device, Google Pay is a solid option — as long as you're going to a country where it's supported.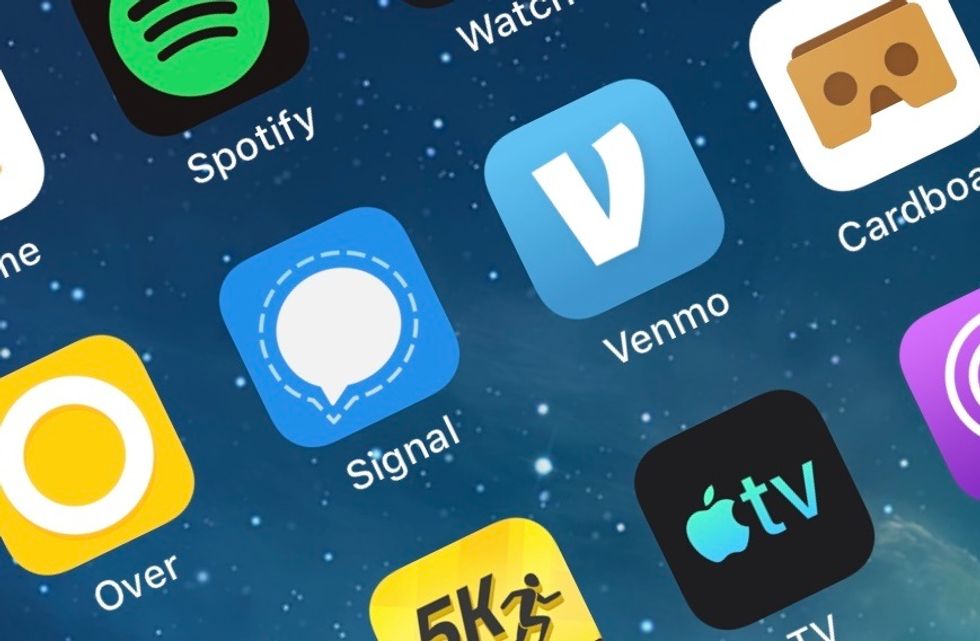 Venmo works best, while traveling, in making payments to friends and family in sharing costsGearBrain
Venmo
How it works: Once you've downloaded the Venmo app, you can use it to both pay people, and accept payments as well. The app needs to be linked to a payment card or account to send money, and if you use a credit card there is a fee attached — 3 percent of every payment. You pay someone by sending money to their Venmo account, identified by their email address. It's worth making sure you're paying the right Jane Smith, for example. Venmo also has a social side to its service. You can set your payment to private or public — and the latter are visible to anyone using the app.
Where it works: Venmo is a service of PayPal, Inc. so where you can use PayPal, you can often use Venmo as well. You're not going to use the Venmo app at a checkout line, to make a payment for goods while in a store, but you can use the app to send payments to friends and family who are traveling with you, as long as they have a Venmo account too. So if someone picks up dinner, museum fees or train tickets to your next spot, you can split those charges easily.
Fees: You'll pay 3 percent on all payments you send through the app, unless they're made through an existing Venmo balance, through a debit card or a bank account. All payments made through a credit card are charged the 3 percent fee.
Best for: Traveling with buddies who want to split the costs while they are on the road, such as sharing car rentals or hotel rooms.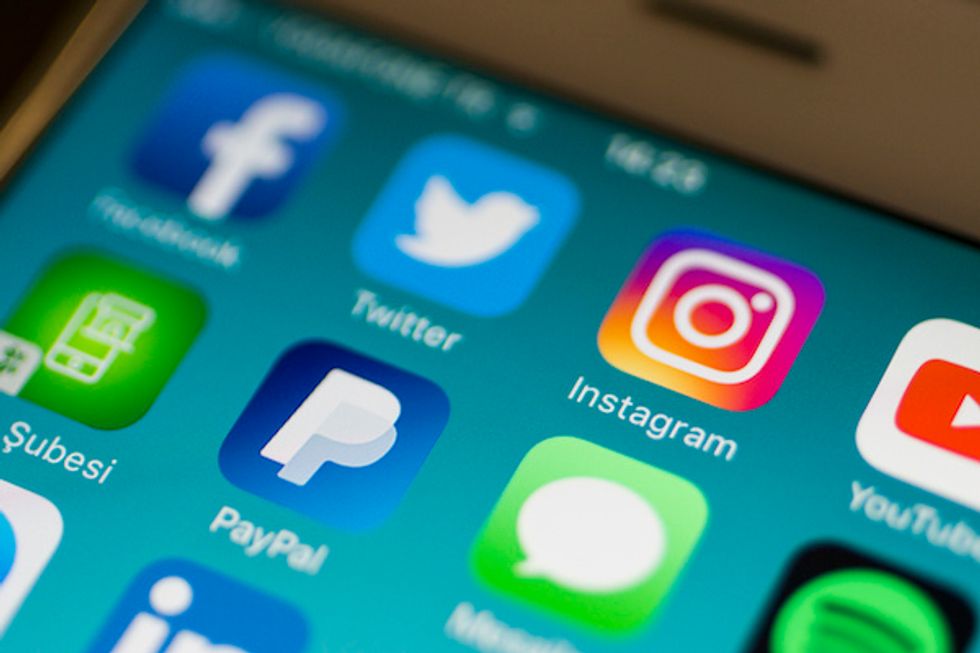 PayPal can be used to send money in more than 20 different foreign currenciesiStock
PayPal

How it works: PayPal is a payment app that's similar to Venmo — likely because the two are owned by PayPal, Inc. You can use PayPal to send money to friends and family in other countries — which means, traveling with pals who live overseas, you can share costs using PayPal.
Where it works: Usable overseas for sharing costs and making payments to friends and family— and you can send money in more than 20 other currencies from the Thai Baht to the Hungarian Forint and including the Euro.
Fees: Depending on how you're using PayPal, fees will vary. Sending money within the U.S. will be a similar fee set up as Venmo, with 2.9 percent charges against payments made through a credit card, debit card or PayPal credit. Overseas? You're going to pay a transaction fee on top of this of 5 percent with a minimum of $.99 and a maximum of $4.99.
Best for: A great way to share costs overseas and in the U.S.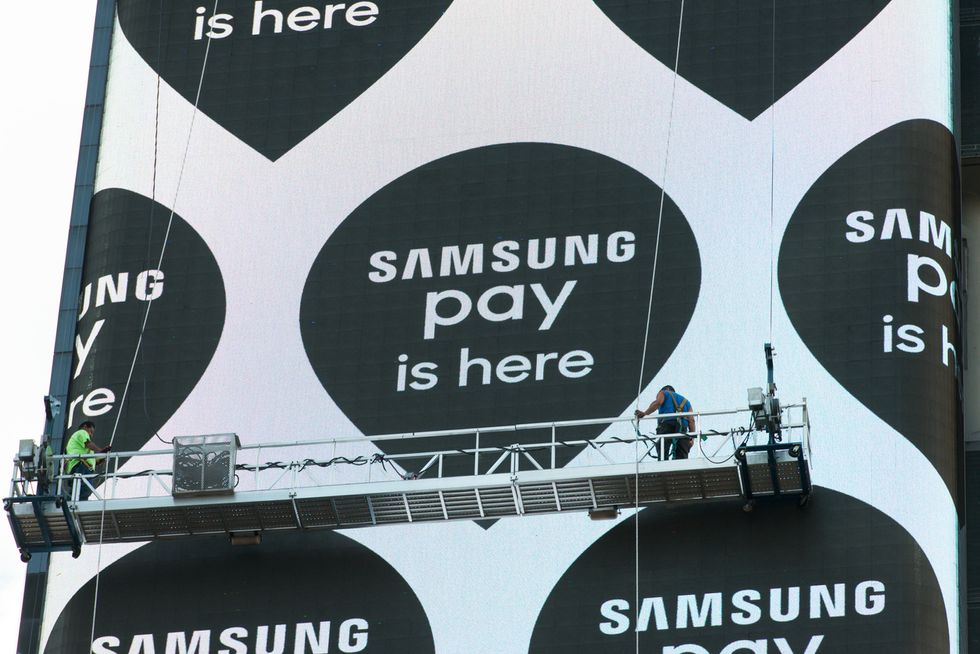 Samsung Pay can be used at contactless spots, and also where regular credit cards are takeniStock
Samsung Pay
How it works: You add credit cards, loyalty cards and others into the Samsung Pay app, and then can use this to pay in stores as a contactless payment system. Samsung Pay only works on certain Samsung smartphones, like the Samsung Galaxy S9+, and smart watches.
Where it works: Using Samsung Pay as an NFC app, will work if you're traveling overseas to 17 countries that support this payment system, including the U.S., Thailand, Switzerland, Australia and Vietnam. But Samsung Pay also works on Magnetic Secure Transaction MST technology — which mirrors the signal a magnetic stripe makes on a credit card when it is swiped. That means that wherever you can use a standard credit card, you should be able to use Samsung Pay in this way as well.
Fees: Like Google Pay and Apple Pay, if you're a buyer, you won't pay a fee for using Samsung Pay when buying things from merchants.
Best for: Aside from Spain, Samsung Pay, as a contactless payment option, is not really accepted widely in Europe. However, because of Samsung's MST tech, the app should work anywhere you can also use a standard credit card to make a payment.