All references to Android Wear are missing from Google's online store, prompting fears about the smartwatch platform's future.
The LG Watch Sport and LG Watch Style, are now listed as 'no longer available', further compounding fears about the current range of Android Wear watches.
But there is a logical explanation for Android Wear's disappearance, says Google — and that doesn't include the company planning to terminate its Apple Watch rival any time soon.
Hoi Lam, who works at the London branch of Google's Android Wear division, tweeted to explain why the changes have been made, and to assure that Android Wear is still alive and well.
"The Google Store team made a change that they will only stock Google made hardware...Our team knew the plan for a year now and invested in custom store fronts with online retailers [like Amazon]."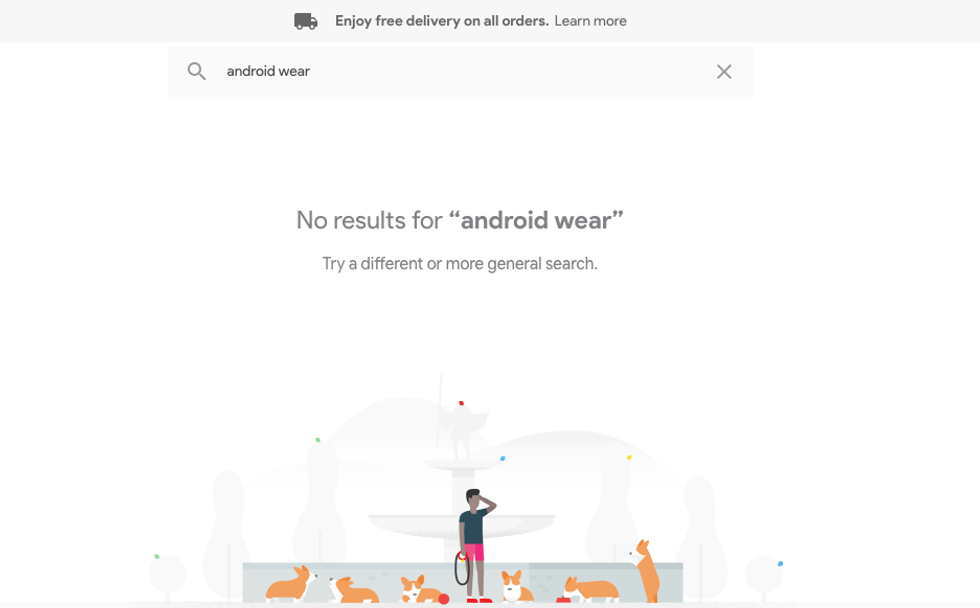 Android Wear watches have been removed from Google's storeScreenshot
Google's shift in retail strategy means its online store will only sell products the company makes itself, like the Pixel 2 phone, the Daydream View VR headset, Home speaker and other devices bearing the 'Made by Google' badge. Google does not make its own smartwatches — so these were removed.

Looking to the future of Android Wear, Lam added: "On a technical front, I have more to share about how we think about updates - stay tuned!".
Despite the positivity, it's still unclear what Google's plans are for Android Wear. After paying for other manufacturers (like Samsung, HTC and LG) to build its Nexus smartphones, Google took the plunge last year to go it alone with Pixel, which became a success.
But as Android Wear approaches its fourth birthday in early 2018, there is no evidence to suggest a 'Made by Google' smartwatch is imminent. Android Wear 2.0, the systems' first major update, wasn't the Apple Watch counterpunch Google fans were hoping for when it arrived earlier in 2017.
A lack of new smartwatches running Google software saw Android Wear slip to third place in the first quarter of 2017, when the smartwatch market is ranked by operating system. According to data published by Strategy Analytics, Apple's watchOS was the clear leader with a 57 percent share of global sales. Samsung's Tizen followed at 19 percent, while Android Wear was third with 18 percent.