Like GearBrain on Facebook
By: Alyssa Haddad
The modern smartwatch is the smartphone's best friend. But, while flashy, many consumers are still skeptical about their usefulness. For those who still aren't sure if a smartwatch is right for them , there are enough brands and styles out today that can help anyone find the perfect fit. The main questions consumers need to ask before purchasing are:
How's the battery life?
What's the price?
What features will ease my daily life?
What is my personal style?
Which smartwatch is the best companion for your wrist? Let's break them down by brand.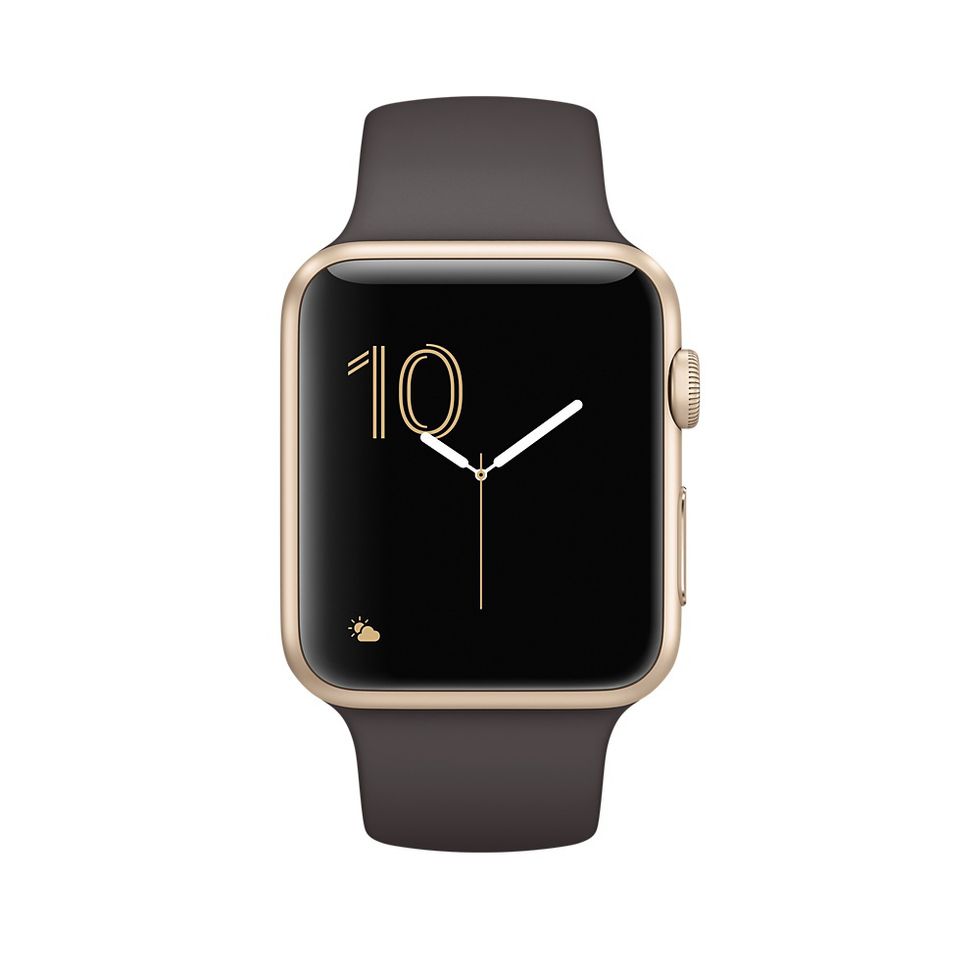 The Apple Watch 2 is an optimum choice for Apple users, and only Apple users. Photo via Apple
Apple Watch 1 & 2

Apple has two smartwatches on the market: the Apple Watch and the Apple Watch 2 . Both are relatively similar: 18 hours of battery life, Wi-Fi, Bluetooth, and NFC connectivity. Each version offers a large variety of bands as well. Feeling active? Apple has Nike sport bands in different colors, with holes for breathability. Dressing up? There's a leather Hermes band that'll go perfectly with any outfit.
The main problem with the Apple Watch is modification comes at a price. Each band runs at least $49, with more classic styles costing $149 or more. The watch itself is rather expensive too, priced at $260 for the first generation and $323 for the second.
For features, the Apple Watch is a great choice — but only for Apple users as the device doesn't work with Android. The Apple Watch can send texts, make calls, plus read and manage emails. Sending emails, however, is not yet an option. The Apple Watch is also perfect for working out with a built-in a heart rate sensor, step counter, and calories counter.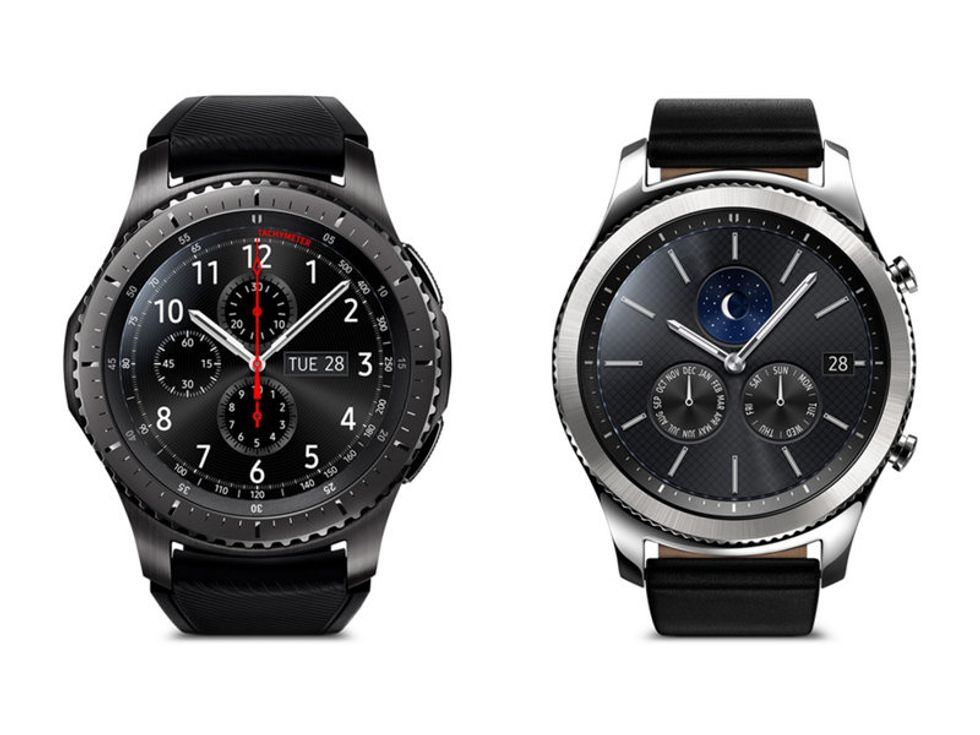 Samsung Gear 3 is strong on features, but has few options for customizing bands. Photo via Samsung
Samsung Gear S3
The Samsung Gear S3 has a lot to love. The battery duration is unmatched, holding power for three days. This is perfect for campers, climbers, or travelers who might not always have the luxury of a charger nearby.
Like the Apple Watch, the Samsung Gear S3 has Wi-Fi and Bluetooth connectivity. Unlike Apple, it connects to 4G. It's water resistant, but just for the average change in weather, not a dip in the pool. The device is GPS enabled, can take calls, make payments, and play music. The real kicker is its app compatibility. Yelp, Spotify, Uber and more can be found right at the wrist.
While the features are fantastic, the look of the watch itself might not be for everyone. There are many face options, but the displays don't vary too much, and there aren't many band options aside from silicon or leather. The watch has an inherently masculine style that isn't as customizable as Apple. For $299, the Samsung Gear S3 is for the active consumer who cares less about style and more about utility.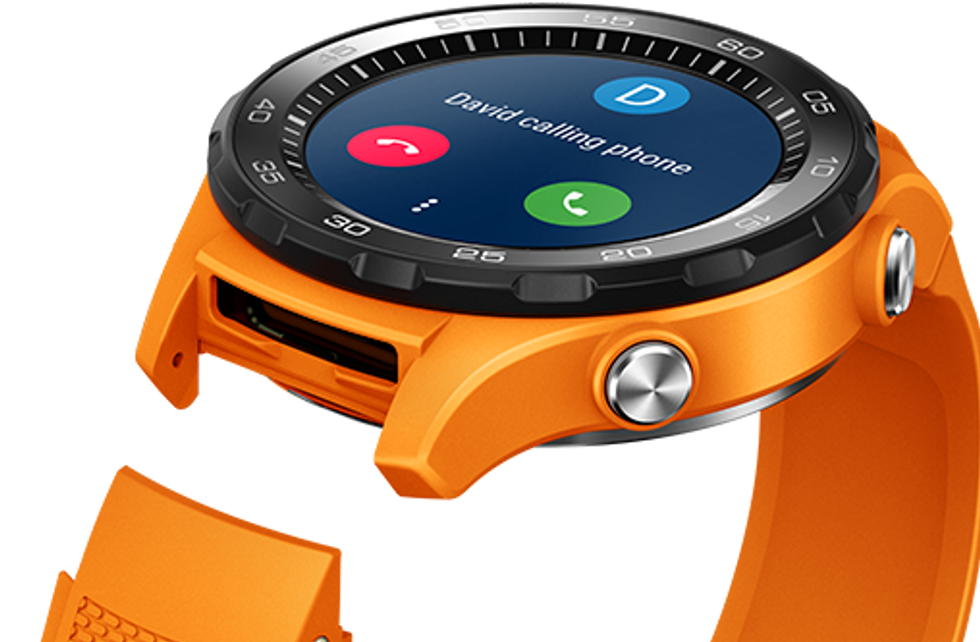 The Huawei Watch 2 supports phone calls, messages and is internet enabled. Photo via Huawei
Huawei Watch 2
The Huawei Watch 2 is a great option for $264 for the activity-driven consumer. Unfortunately, the design is chunky, and unless you go with a leather band, it's unlikely to land anyone on a best-dressed list. Where it loses in style points it gains in its health and fitness capabilities with a heart rate monitor, GPS, and pre-installed workout app. Plus, it's sweat proof. Consumers can also make and receive calls, send messages, and use the internet provided you have Wi-F i or a SIM card.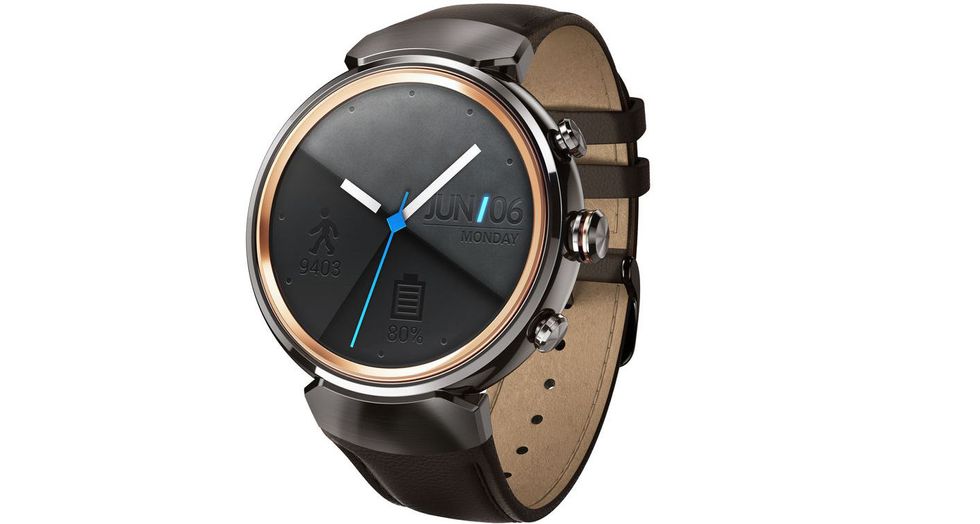 Asus ZenWatch 3 has more than 50 different face designs for customers to select. Photo via Asus
Asus ZenWatch 3
The Asus ZenWatch 3 is simply a beautiful watch. The design is timeless and classic; so much so that most people wouldn't even guess the device works as a smartwatch. There's an option of three colors: gunmetal, silver, and rose gold, including a leather band and customizable faces featuring over 50 designs. It's quite a stylish wrist companion.
The issue with the Asus ZenWatch 3 is for those who want a smartwatch for their workouts. While it does track walking, running, push-ups, and sit-ups, there is no heart rate monitor. Also note: the leather band that makes it oh-so-stylish makes it kind of uncomfortable for exercise. However, for $244 and a battery life span of two days, the Asus ZenWatch 3 is a gorgeous option.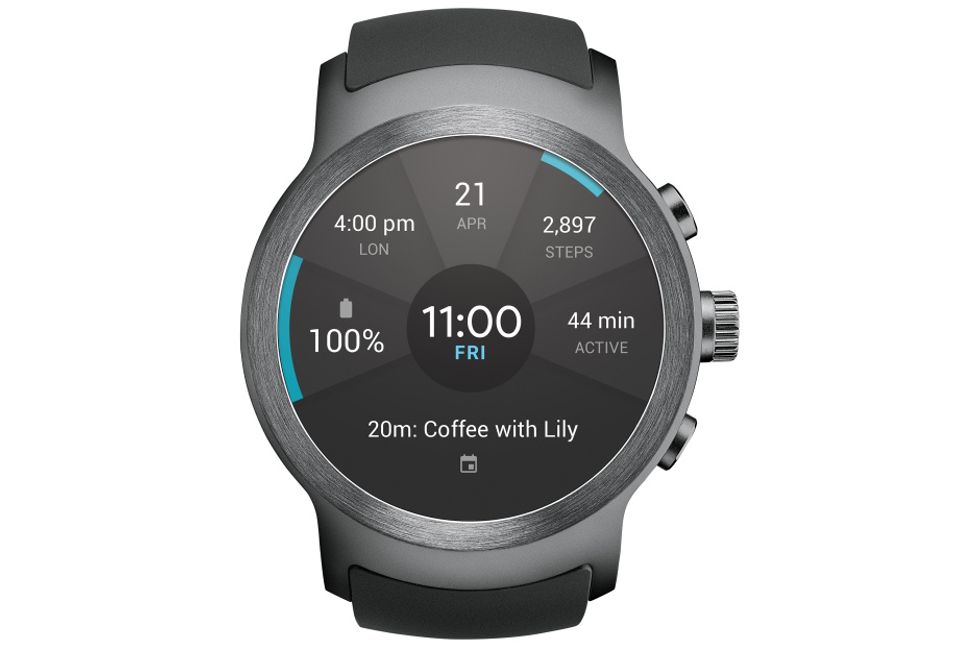 The LG Watch Spot can record strength training sessions, a unique feature. Photo via LG
LG Watch Sport
The LG Watch Sport will not win users over on its battery. At 16 hours of power the device falls flat out of the competition. (At $249.99, customers should expect a little more life from a smartwatch.) Still, the smartwatch does track calories burned, running distance, and unlike other watches, the LG Watch Spot can record strength training.
The watch includes Google Maps with turn-by-turn direction, mobile payments, and accessibility to the Google Play store. Otherwise, there's not much in terms of apps or customizable changes. The design itself is sleek and easy to use, which is nice for those who don't like too much fuss and just want to get to a workout.
With the customizability of many of the watches, it's easier than ever to pick the perfect smartwatch. The perfect smartwatch is out there, waiting to make life just that much easier.
-Alyssa Haddad recently wrote about streaming music services for GearBrain.
Like GearBrain on Facebook