Like GearBrain on Facebook
As with LG, Samsung and more, Hisense has started some of its Black Friday sales early on many of its large screens including Roku TVs and Android TVs. Plus, we have details on one doorbuster planned for the actual Black Friday, November 29, 2019, and a deal you can only buy online that day too.
You'll find deals below on screens from $200 off a 75" 4K UHD TV with Roku and HDR, and $100 off a 65" 4K Ultra HD Android Smart LED TV from retailers including Best Buy and Walmart.
We'll update this list as we see more deals for Hisense and its line of TVs.
ROKU TVs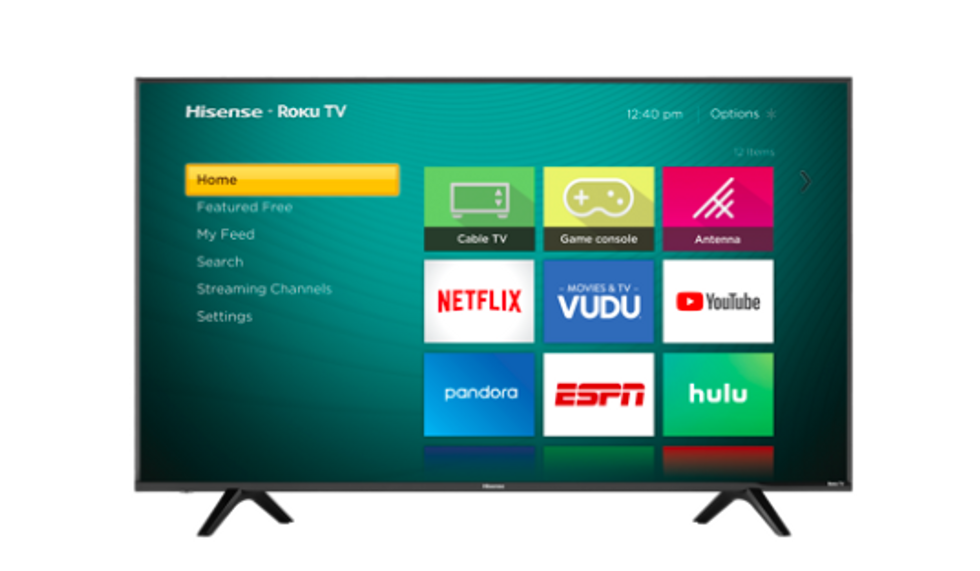 Hisense has put some of its Roku TVs on sale for Black FridayHisense
Save $140, plus save $50 towards FuboTV with promo (FuboTV offer valid for any Hisense purchase)
Was $278, now $228
Save $50, plus save $50 towards FuboTV with promo (FuboTV offer valid for any Hisense purchase)
Was $499.99, now $359.99
Save $140, plus get $50 towards FuboTV with promo (FuboTV offer valid for any Hisense purchase)
Was $499.99, now $349.99
Save $150, and get $50 towards FuboTV with promo (FuboTV offer valid for any Hisense purchase)
Was $899.99, not $699.99
Save $200, and get $50 towards FuboTV with promo (FuboTV offer valid for any Hisense purchase)
ANDROID TVs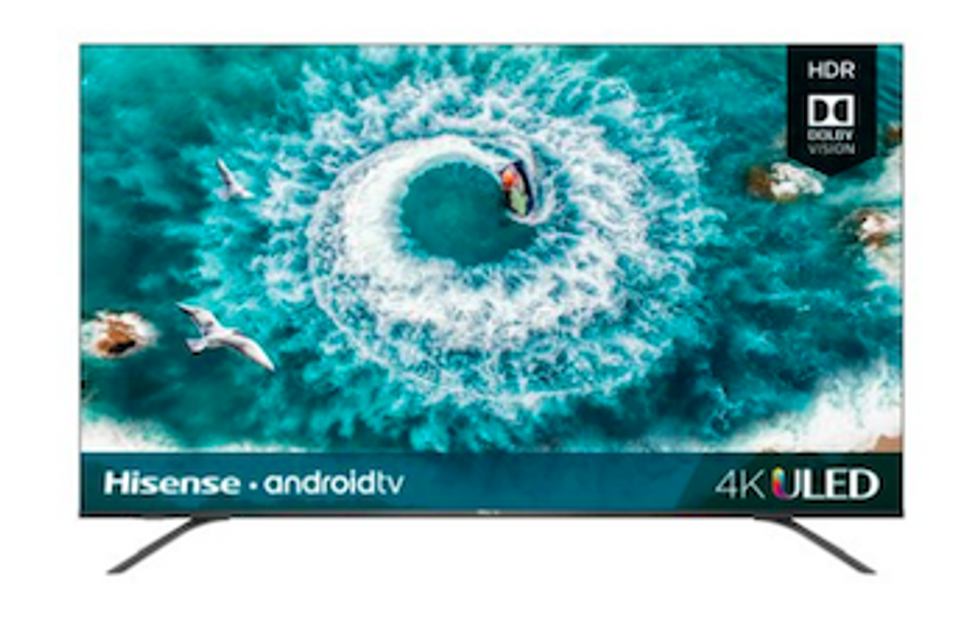 Hisense Android TVs are also marked down for Black FridayHIsense
Was $499.99, now $399.99
Save $100, get $50 towards FuboTV with promo (FuboTV offer valid for any Hisense purchase)
Was $429.99, now $299.99
Save $130, and get $50 towards FuboTV with promo (FuboTV offer valid for any Hisense purchase)
Was $699.99, now $599.99
Save $100, and get $50 towards FuboTV with promo (FuboTV offer valid for any Hisense purchase)
Black Friday Deals only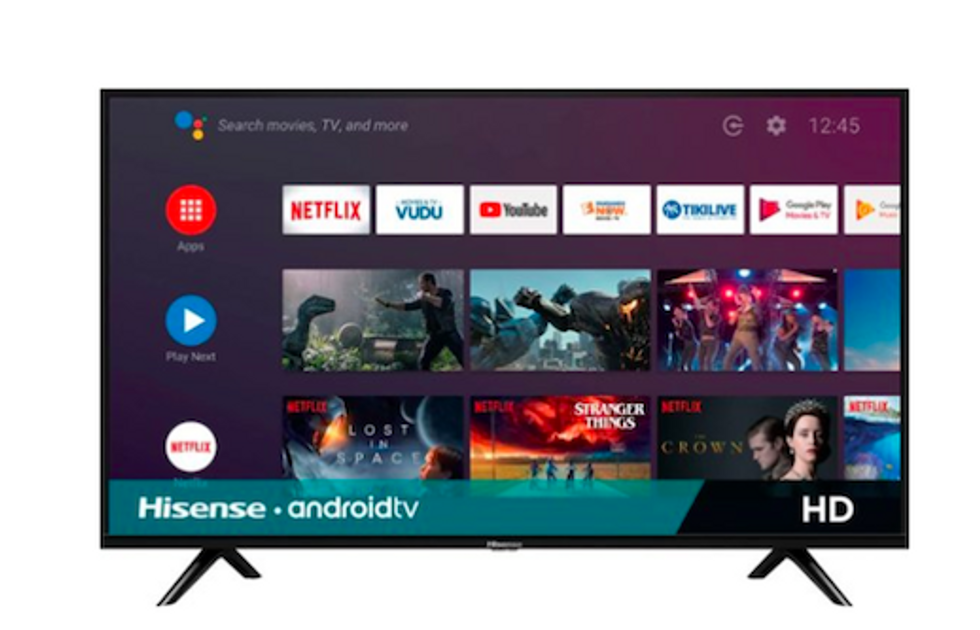 Hisense has some doorbusters planned for Black Friday onlyHisense
Was $499.99, will be $299.99 at Best Buy as a Black Friday Doorbuster
Save $200, and get $50 towards FuboTV with promo (FuboTV offer valid for any Hisense purchase)
Was $149.99, will be $79.99 at Best Buy as a Black Friday deal only
Save $70, and get $50 towards FuboTV with promo (FuboTV offer valid for any Hisense purchase)
Hisense 32" Class HD (720P) LED TV (2019)
Like GearBrain on Facebook