Like GearBrain on Facebook
This week sees the doors open to IFA, the largest technology show in Europe, which takes place annually in Berlin, Germany.
As always, we expect to see a huge range of new product announcements from the world's top tech companies. The biggest news will likely come from the smart home, phone and wearable sectors.
Read More:
Here is a quick guide to what to expect from IFA:
Smart home

Much of IFA's cavernous exhibition halls will be taken up with household appliances. But, where in years prior we would see rows of appliances, such as washing machines and tumble dryers, the smart home sector has expanded.
Cleaning and air quality have been key battlegrounds of late, with air quality monitors and voice-controlled purifiers increasingly popular. This year, we expect to see more intelligence among home appliances — a move led by LG and its new devices which use AI to understand how they are performing, then alert the owner if something is wrong before they break down.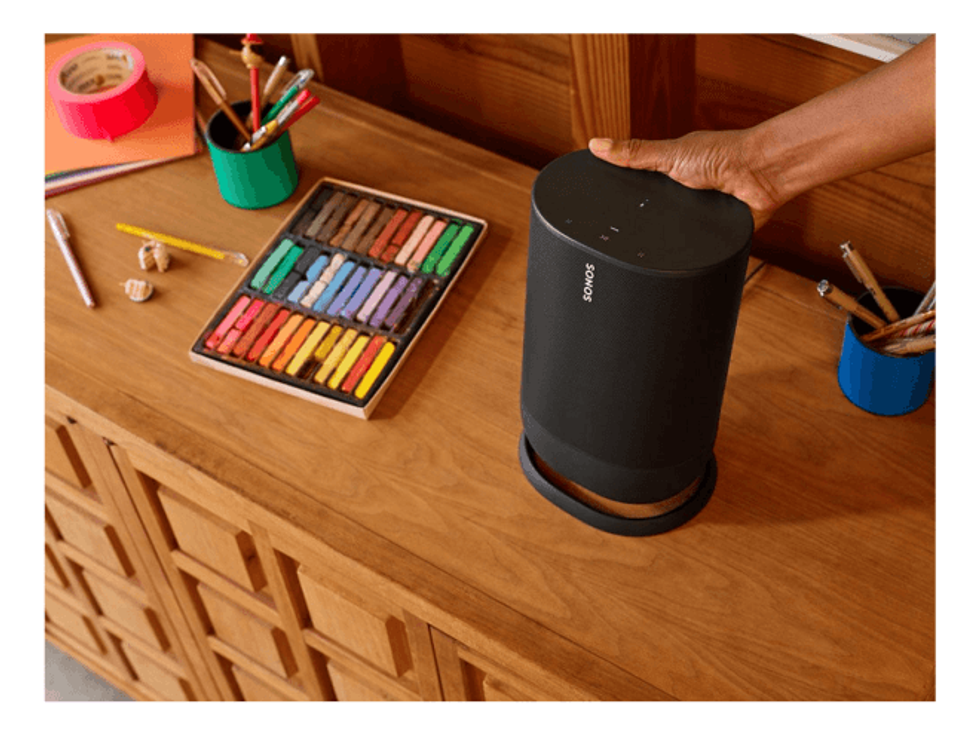 Leaked image show the new Sonos Move Bluetooth speakerWinFuture
Smart speakers and lights are also perennially popular at IFA, and for 2019 we are expecting major new products to be announced by Sonos and Philips Hue.

Sonos is widely expected to announce its first portable Bluetooth speaker, called the Move. This will work as a regular networked Sonos speaker when at home and connected to Wi-Fi (complete with Alexa and Google Assistant, too). But it also has a battery and Bluetooth, so it can be taken outside and used as a portable speaker.
The Move has already leaked online, so we have a good idea of what it will look like and how it will work. Around the size of the Sonos One, it is charged via USB-C and has Apple AirPlay 2 functionality.
As for Philips Hue, the lighting company is expected to announce a new Edison-style filament bulb at IFA. This will work in the same way as the rest of the company's smart lights, but add a new design option for those who want more decorative lighting in their home.

A report by iCulture claims IFA will also see the introduction of a new GU10 bulb from Philips Hue. These are commonly used as ceiling spotlights, and their inclusion in the Hue catalogue will give homeowners and renters an easy way to kit out their rooms with smart lighting.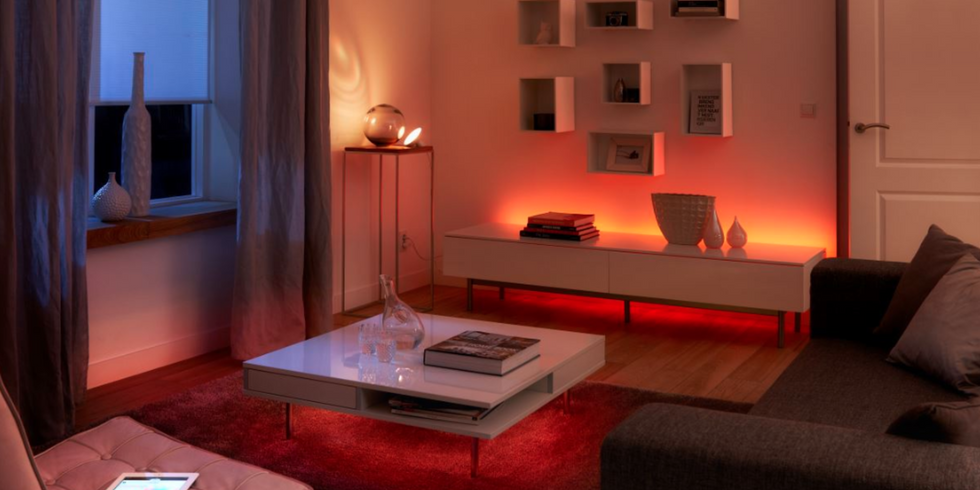 Edison-style filaments lights expected to join the Hue range Philips Hue
According to an additional report by HomeKitNews, the Hue range will also gain its first smart plug at IFA, and a 'smart button'. The former will likely work just like other smart plugs, letting the Hue app switch on lamps containing non-Hue bulbs. Unfortunately little is known about the button, but we suspect it will work in a similar way to the Eve Button.

New bathroom-friendly Hue lighting fittings and candelabra bulbs are also tipped to arrive at IFA.
Elsewhere in the smart home space, we expect to see new smart speaker ranges — including some from Braun and Harman Kardon — plus a huge range of smart televisions, streaming boxes and sound bars from all of the usual suspects like LG, Samsung, Sony and Hisense.
Finally, a general smart home theme we expect to see at IFA will be an increase in device manufacturers supporting Apple HomeKit - or at least, promising to in the near future. Now that devices can be made compatible with software alone (instead of fitting special HomeKit-enabling hardware) we hope to see Apple's smart home ecosystem grow at IFA, even if the company itself won't be there.
Smartphones
As always, September and October is going to be a very busy time for smartphones. Apple is expected to announce the iPhone 11 on September 10 and Google is preparing the Pixel 4 for a launch sometime in October.
Before all that though, IFA is expected to play host to a number of smartphone launches from BlackBerry, Honor, Huawei, LG, Motorola, Nokia and Sony.
Highlights here will be a phone by LG which comes with a second display housed in a flip case, another revival of the iconic 3310 from Nokia, the Xperia 2 from Sony, and perhaps even a folding remake of the Motorola Razr.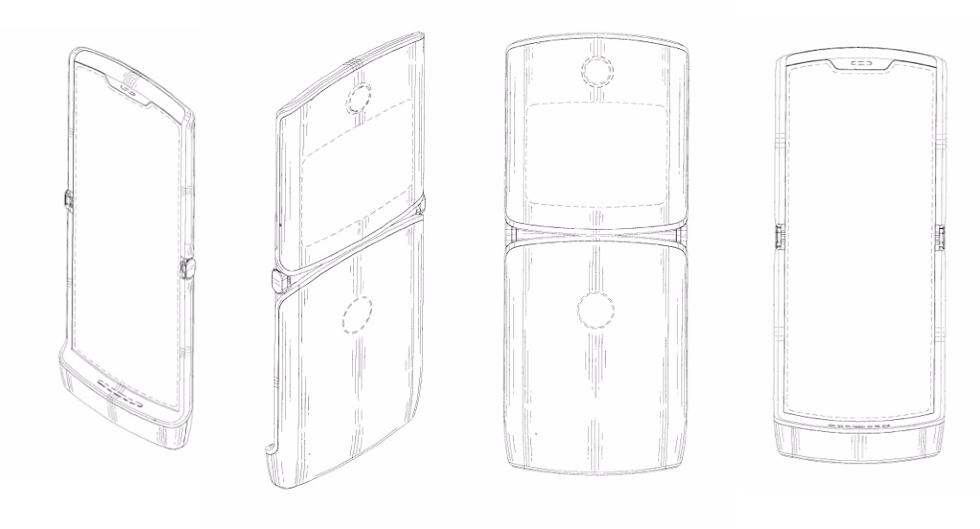 A Motorola patent shows what he new folding Razr could look like Motorola Mobility
That last phone will surely create some of the biggest headlines if it does indeed arrive at IFA. Rumored for much of 2019, the Motorola is said to offer the same clamshell form factor as the iconic Razr flip phone, but with a large folding display on the inside and a second screen on the outside. The phone is tipped to be expensive - as much as the folding Huawei Mate X and Samsung Galaxy Fold - but it will undoubtedly tug a few heartstrings if it looks as close to the Razr as anticipated.

Finally, IFA could see the re-launch of the Samsung Galaxy Fold, which appeared briefly in the spring but was recalled after several devices failed almost immediately. Samsung says it has reworked the phone to prevent the same problems happening again, so hopefully it'll be put on sale again soon. With the Note 10 already announced, Samsung could dedicate its time at IFA to the Fold.
Wearables

Fossil will likely announce new smartwatches at IFA 2019Fossil
Smartwatches and fitness trackers have always been stars of IFA, and for 2019 it'll be no different. The giant Fossil Group is expected to show off a number of its new Generation 5 smartwatches at IFA this week. These might well appear alongside a new range of Withings-style hybrid smartwatches, and new models from the group's Michael Kors sub-brand.

Garmin is hosting a press conference at IFA, so we will undoubtedly see some new smartwatches there. This likely means additions to the company's Vivoactive and Fenix ranges.
According to Slashgear, Garmin is preparing to announce a new smartwatch called the Venu, along with a pair called the Vivomove 3 Sport and Vivomove 3s, which offer a traditional look with analogue hands sweeping in front of their digital displays - similar to the LG Watch W7 from 2018.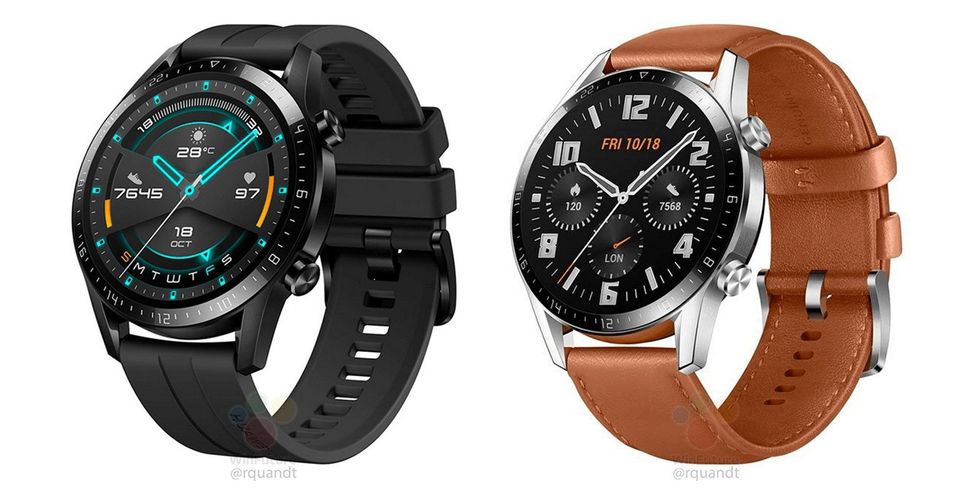 Huawei's new watch to be first running its own HarmonyOSWinFutures
Finally, leaked press images published by WinFuture this week suggest Huawei will use IFA to announce its new Watch GT 2 smartwatch. This could be our first opportunity to see a Huawei device running the company's own HarmonyOS software, which is expected to contain no Google apps, features or services. We wonder how much of a departure it will be from Google's WearOS, which was used by previous Huawei wearables.
Like GearBrain on Facebook