Hubs play a big role in the smart home — this is how we connect many of our devices together, from lights to routers to smart locks. Initially, smart home hubs looked like small cubes that you connected to your home Wi-Fi router with an ethernet cord. Today hubs can look like many devices in our home from a switch, like Brilliant, a smart display, like the Nest Hub Max — and also a TV, courtesy of Hisense. Its new H9F smart TV is one of the largest hubs we've put in a real home, and we tested the screen to see how this Android device can help automate your smart home.

What is Hisense H9F?
Hisense's H9F is a 4K premium ULED Android smart TV, packed with artificial intelligence (AI) and noise reduction so your picture and sound quality adjusts based on the shows you watch. The TV also doubles as smart home hub, as its comes with Google Assistant built inside, which means you can control any smart device form the TV that's connected to the Google Assistant app.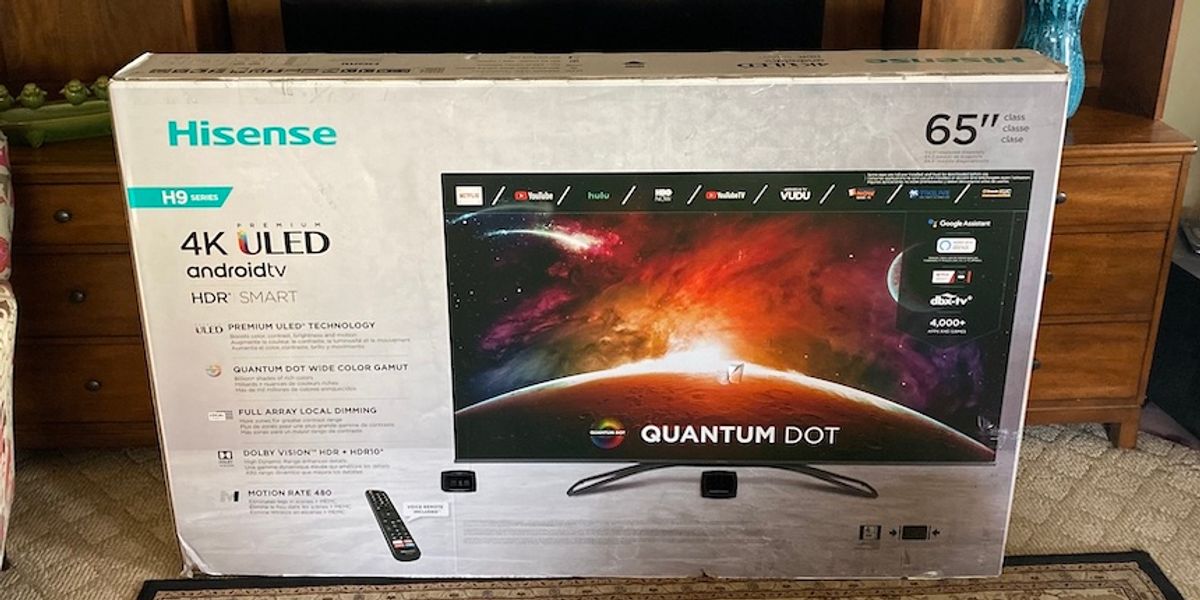 Hisense 4K ULED Android TV Smart TVGearBrain
Google Assistant also helps you navigate the Android TV faster than normal using voice commands, accessing the more than 500,000 movies and shows you'll find from popular apps including Netflix, YouTube and Amazon Prime. Plus Chromecast is built into the TV as well, expanding the content you can watch from Pandora, Fandango, VUDU and Google Play. The H9F also works with another voice assistant, Amazon Alexa, by just starting a request with the wake word, "Alexa," as long as you have Alexa devices in your home. But note that Alexa won't work through the H9F's remote — just Google Assistant. (Check out The GearBrain, our smart home compatibility checker to see the other compatible products that work with Google Assistant and Amazon Alexa enabled devices.)
You'll connect the H9F to your cable, TV provider and your home Wi-Fi network (802.11 a/b/g/n/ac connection) through an ethernet or wireless connection. On the back of your Hisense TV you'll find four HDMI ports, a RF antenna port, two USB ports, a HDMI ARC port, one L/R audio input for composite, a digital optical output and an earphone/audio output. All the ports needed for the optimal TV viewing experience.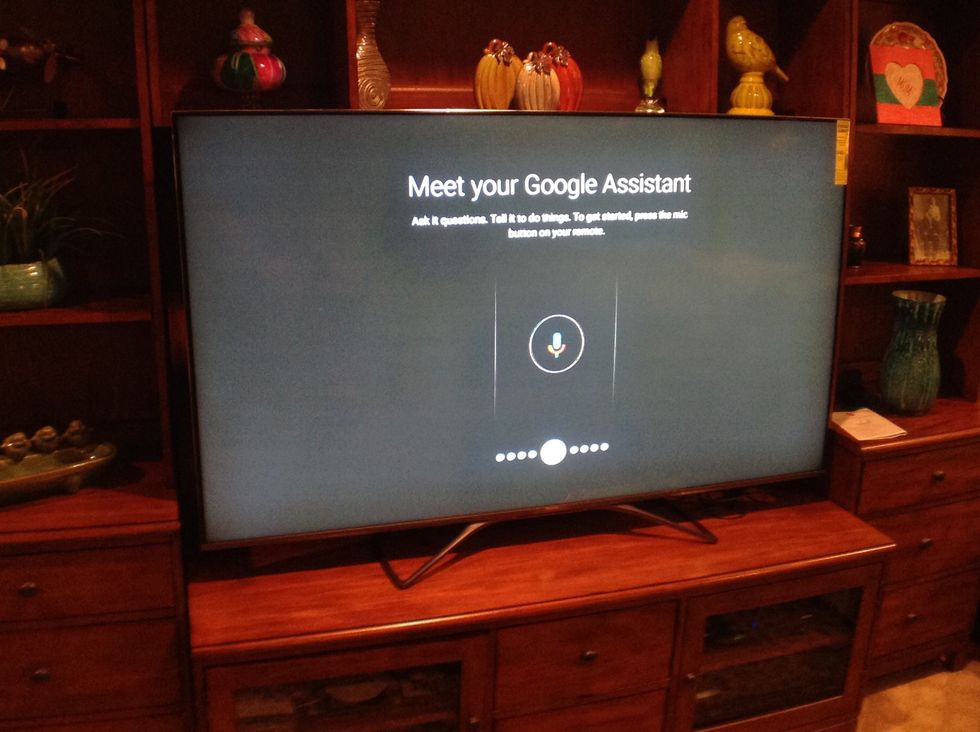 Hisense H9F can act like a smart home hub thanks to Google Assistant.GearBrain
How to install your H9F

The HIsense H9F could not be easier to install. Just unbox the smart TV, plug in the power cord, and wait for the on screen direction to appear. The TV does a nice job of walking you through setup, and if you have an Android smartphone or device it should take about 15 minutes. Those with iPhones do need a Google account, either through Gmail or Google Home, so you can pair the TV.
If you want to stand the TV on a table or in an entertainment center, you have the option to use legs which come in the box, and easily screwed into the bottom of the screen. If you plan to mount the TV to the wall, you will need a VESA 400x200 wall mount, which you can get on Amazon or Best Buy for about $30-$60.
Features

Hisense H9F smart TV has several unique features, many that lend themselves to an optimal picture:
Display – H9F comes with a 64.5-inch diagonal display
Quantum Dot technology — This delivers billions of rich colors on your screen. It also has a screen resolution of 3840 x 2160p.
Local dimming — H9F has 132 local dimming zones for better contrast range and accurate colors.
Dolby Vision (HDR & HDR10) — This adds dramatic color, contrast and brightness to each scene.
Motion Rate technology — With a motion rate of 480, your fast-moving scenes will show fluid motion with no lag time.
1000 nits for peak brightness – A nit is a measurement of how much light a TV screen sends to your eyes within a given distance. The higher the number of nits, the brighter a display can get. Normally you find 300 to 500 nits in smart TVs. Hisense H9F comes with 1000 nits to create greater luminance and contrast, especially for your HDR content.
The sound quality from the Hisense H9F was pretty good, coming from two 15W audio speakers and dbx-tv audio technology, which is designed to enhance sound for HD flat screen televisions, and is used by brands including Panasonic, JVC, Pioneer and Sharp. You adjust the sound quality in the settings, which can be tailored to specific content from movies to sports. You can use the auto-select feature, which we preferred, finding the differences really minor between that option and a specific audio setting.
The H9F's remote control has voice control, similar to the voice remote you get from your cable TV providers like Comcast and Spectrum. Pushing a button on the remote, you can bring up Google Assistant and give it commands — and you don't need to say the typical phrase, "Hey Google." Your request will also appear in text on the screen, and if Google Assistant doesn't understand your request, it will show that as well.
There is also a sleep timer you can use and parent controls if you needed.

For power, your Hisense H9F has a standby consumption of less than 0.5W and has AC 120V, 60Hz power supply.
Unboxing in less than 30 seconds Hisense H9F Smart TV with Google Assistant. www.youtube.com
Cost

The H9F has a MRSP of $999.99 and is available on Best Buy for $799.99, which is an excellent price, as the Samsung Q7 series, a similar TV, will run almost $1,100.
Performance

The picture quality was superb. Movies were clear and crisp, details were sharp, and when watching an action film, you felt immersed, as if you were in the room with the actors.
While the sound quality was good, we hooked up the TV to a surround sound system via an optical cable, which boosted the audio, creating an outstanding experience.
We, however, have some syncing issues where the picture didn't mirror what we were hearing. We've heard this could be due to the type of cable box, and also to the TV's sound technology working in tandem with the cable box. We've reached out to Hisense with these questions, and when we hear back, we will update these points.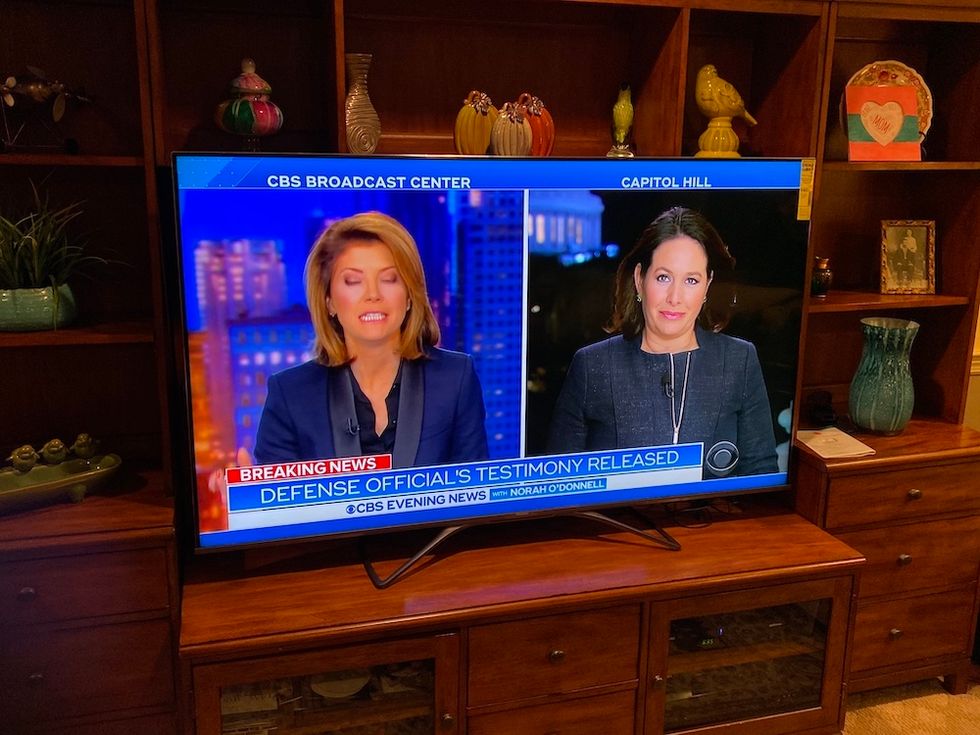 H9F has brilliant colors.GearBrain
Smart Home Integrations

As we mentioned, this is the first smart TV we have tested that acts as a hub. With Google Assistant built-in, the Hisense H9F acts almost the same as a Google Smart Display, like the Lenovo Smart Display with Google Assistant. You can play music, run videos, and control smart devices like lights and smart locks, without ever saying the wake word if you're using the Hisense remote.
We did run into some problems when trying to control the Vivint smart home security system. Google Assistant, through the Hisense remote, did not recognize the Vivint network. We also found that if you did accidentally say, "Hey Google,"other Google Assistant devices woke up — which will be less of an issue as you remember not to say the wake word. Duo calling, a feature built into Google Displays, also did not work. It's also key to remember to use the names you've given your Google Home devices when directing them through the remote, so you get the right device to work.
If you own an Amazon Alexa-enabled device, like an Echo or Echo Display, you can still use voice commands but they have to be through your Alexa device and not the remote.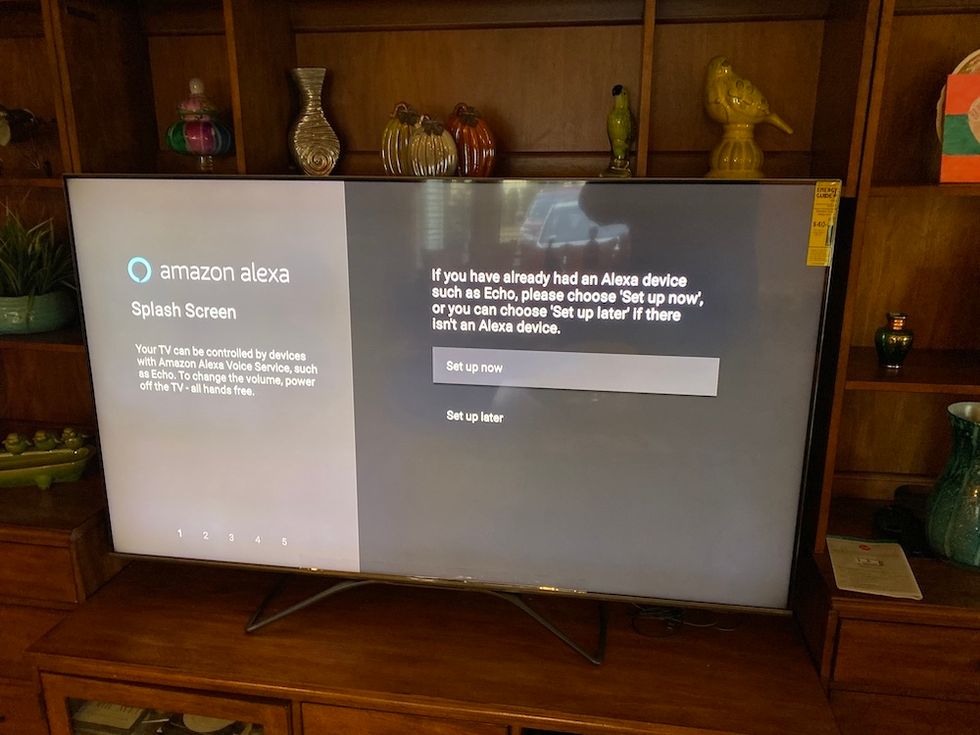 Setup your Hisense H9F with Amazon Alexa.GearBrain
Summary
Android device users will love this smart TV. The picture and sound quality are brilliant and you can't beat the price. If you are thinking of building your smart home on the Google Assistant platform, the H9F is a solid place to start, or it can be a good addition to an existing system. For iPhone users, this is still a very good smart TV for you to consider, especially if you own Google Assistant-enabled devices and use Gmail.
The only two areas we would like to see improved is the sound syncing issue we experienced, which is not always common, and having more Google Assistant features built into the TV. While the H9F is a good hub, it doesn't have as many options as the Google Nest Hub or Nest Hub Max display, which comes with Nest security camera built inside. If you plan to use the Hisense H9F as a smart home hub, think of it as more of a companion to another Google Assistant device. As a smart TV, it's a solid option, and one that will certainly elevate your entertainment viewing at home.
Pros:
Price
Picture quality
Easy to setup
Works as smart home hub
Google Assistant built-in
Cons:
Easier setup for Android users but not necessarily for iPhone owners
issues with syncing sound to picture
Limited Google Assistant features if you try to use TV as smart display.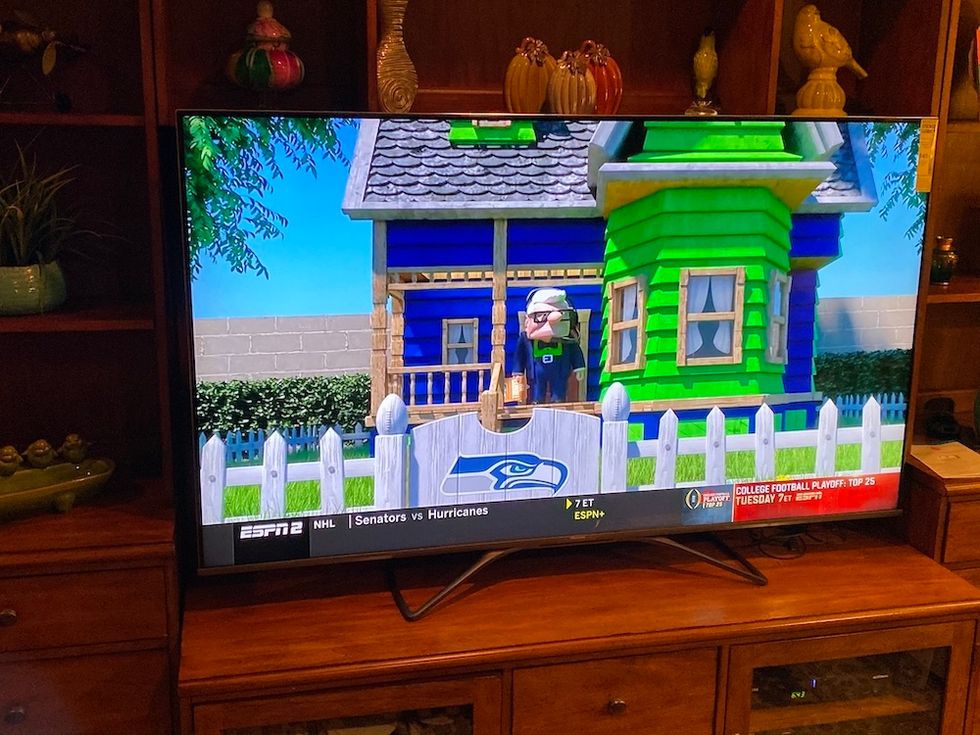 Vibrant colors found on Hisense H9F.GearBrain