Apple's HomePod is on schedule to get an update to iOS 12 this fall, much like the iPhone and other devices. Currently, some are testing the new beta of the operating system on the HomePod, and according to iGeneration, the smart home speaker is going to get do much more than play great sound.
As you can with your computer, you'll be able to answer calls directed to your iPhone through the HomePod — but also initiate calls and redial numbers too. Call log will be available, and you can search recent calls that have come in, check voice mail and also make emergency calls too.
Like many of us, if you'll lost your iPhone in the house — or anywhere— you'll be able to launch 'Locate my iPhone' from the HomePod too. The smart speaker will also be able to run multiple timers, a really useful feature for those planning to plug the device in the kitchen. You can currently run this feature on Amazon Echo devices, and it's a common need for bakers and cooks.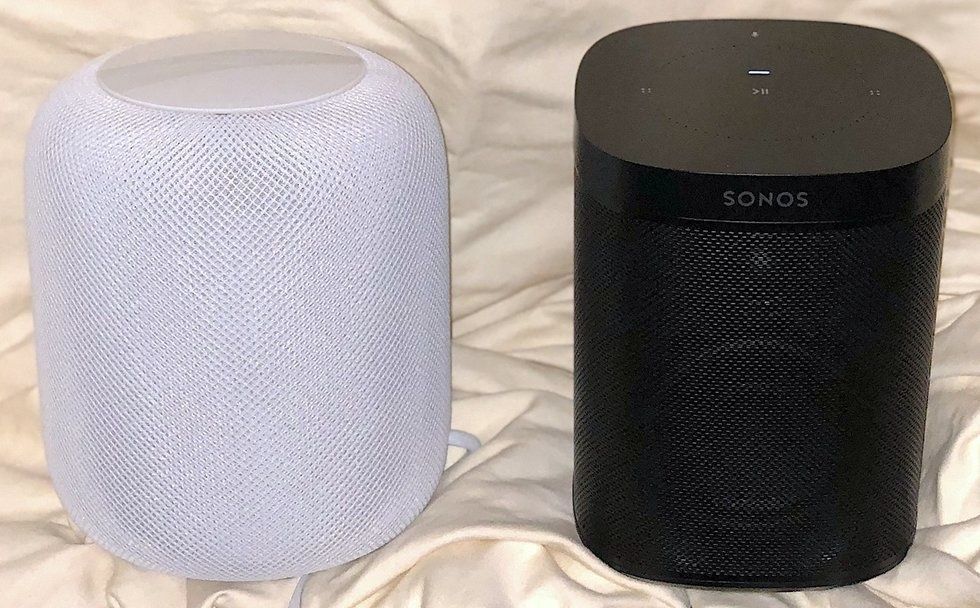 HomePod next to a Sonos One speakerGearBrain
HomePod: The good and bad
The cleanly designed HomePod launched in May, priced it as $349 — far above the cost of a comparable smart speaker such as the $199 Sonos One or a $99 Amazon Echo. Only the highest end Google Home Max, at $399, seemed to dwarf Apple's speaker in price Apple, however, rarely seems to compete against other brands, seeing their ecosystem as unique — and closed.
Sure Siri is baked in, like Alexa with the Amazon Echo and Google Assistant with the Google Home. The device also includes six microphones — implying that Siri is not at all an after thought. Yet Apple didn't push the device as a smart speaker necessarily, but more like a sound bar, something that they believed audiophiles would respond to with its seven tweeters (and corresponding amplifiers and transducers.)
Still, not until iOS 11.4 appeared at the end of May did the HomePod really come in to its own, with the ability to pair two HomePods together for stereo sound through AirPlay 2. How iOS 12 will impact that ability — will both HomePod speakers pick up a call at the same time, for example — won't be known until the final version of the operating system is released this fall.