Like GearBrain on Facebook
GearBrain recently put Vivint's Smart Home system through extensive testing to get a sense of how a premiere-level professionally installed and monitored home security systems works. We also walked you thought the installation process, along with how Vivint connects to all the devices you'd consider using to secure your smart home. The service was exceptional, as we expected. But the company's Smart Home Hub also stood out — enough that we wanted to provide you a deeper look at how to use this unique control panel in your home.

What is Vivint Smart Hub?
Vivint's Smart Hub is the controller that comes if you purchase its smart home system. The device is a control panel that runs not only your home security system, but also any connected devices that Vivint links to during the installation. The panel stands out on its own — well-designed, and easy to operate, nothing like the classic white box on the wall or a table with buttons that disarm, arm or sound an alarm that usually come with a professionally installed and monitored system, a DIY home security system or something in between.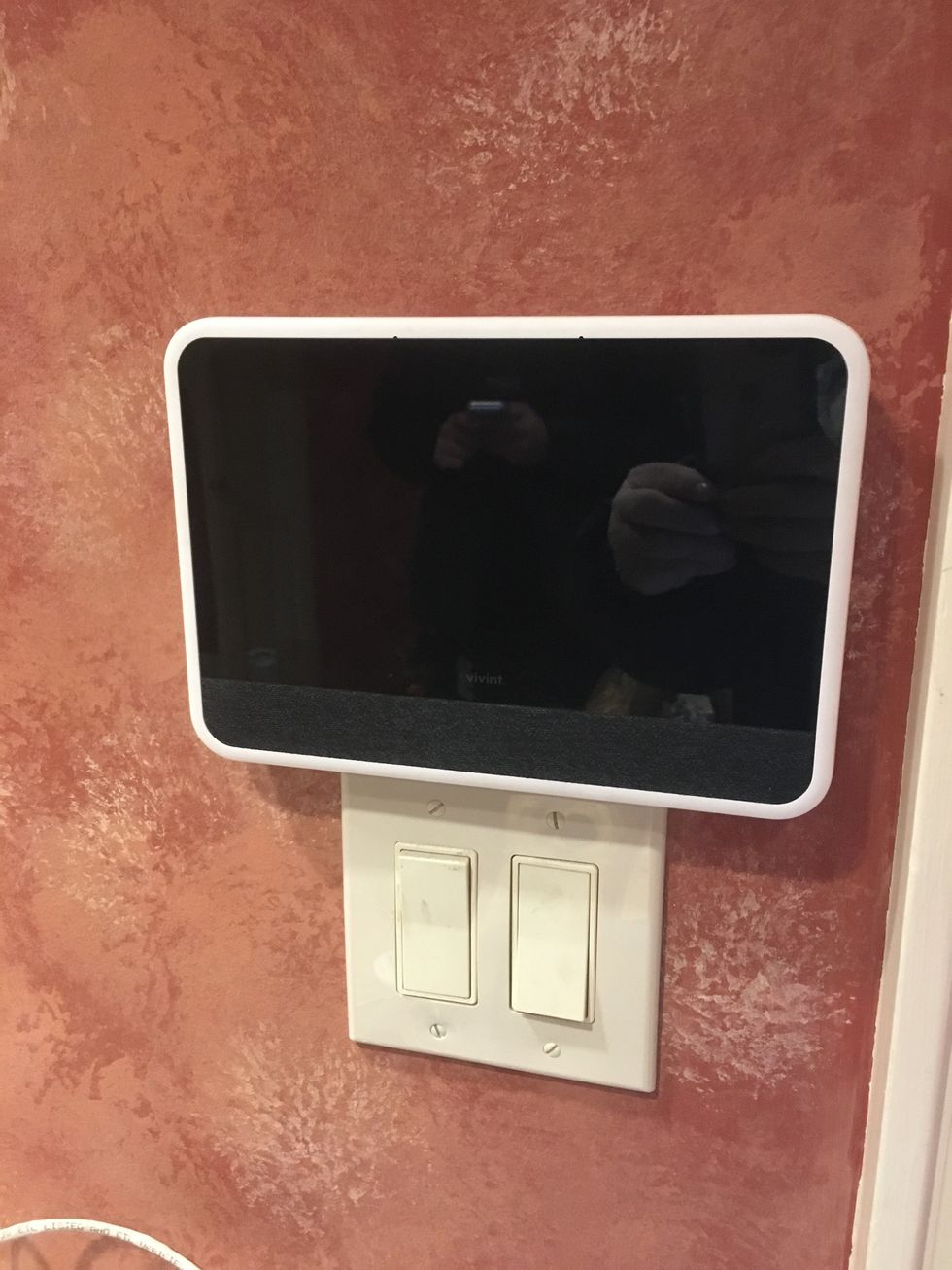 Vivint Smart Hub on the wall.GearBrain
Designed by a former Nike marketing executive (and now with Vivint), the Smart Hub has a sleek look. Measuring 9 inches long and 6.25 inches high, the control panel jets out from the wall just a little less than 1.5 inches. There's an LCD touchscreen on the control panel that measures 7 inches diagonally, and the entire hub is powered by PowerLine Converter Plugs (PLCs) which transfer the wireless signals to a wired signal in your home. Tapping in your house's electrical wires means you get clear video footage on your Smart Hub with very little delay. As videos are big data files, a lack of a good connection would easily delay them which is why a wired link is better than wireless.

How Vivint Smart Hub Works

It's easy to operate the Vivint Smart Hub. Once your Vivint Smart Home system is installed, the company trains you on how to use the panel, as you will see from the video below. Installers point out each feature that can help secure your home, along with others than can help create a smarter, more connected, space.
You can learn more about Vivint Smart Home Hub and Vivint's Smart Home System by checking out our extensive three-part review:

Vivint Smart Home System is one of our top choices for anyone who is looking for a professionally installed and monitored home security and automation system. Yes, it is expensive when compared to DIY home security systems, and also home security systems you install yourself but have professionally monitored. However, we believe the high cost is justified when you add in the level of home automation and service Vivint provides to secure one of your biggest investments, your home. Its Smart Home Hub is the centerpiece of this security system and delivered on the features that make it simple for you to not only operate a smart home — but keep it safe.
From Your Site Articles
Related Articles Around the Web
Like GearBrain on Facebook