Like GearBrain on Facebook
Interior decorating can be hard — especially if you've got a small apartment in New York City like me. However, you can make this process much easier with Amikasa, an augmented reality room designing app.
The app is only available for iOS devices including iPhones and iPads (sorry Android users) and it's free. The company's web site says a Windows version of the app is still in beta.
When you first open the app, Amikasa allows you to either build a room from scratch, or use your existing room. The first option was fun, but any old app can do that — what we're interested in is their AR technology.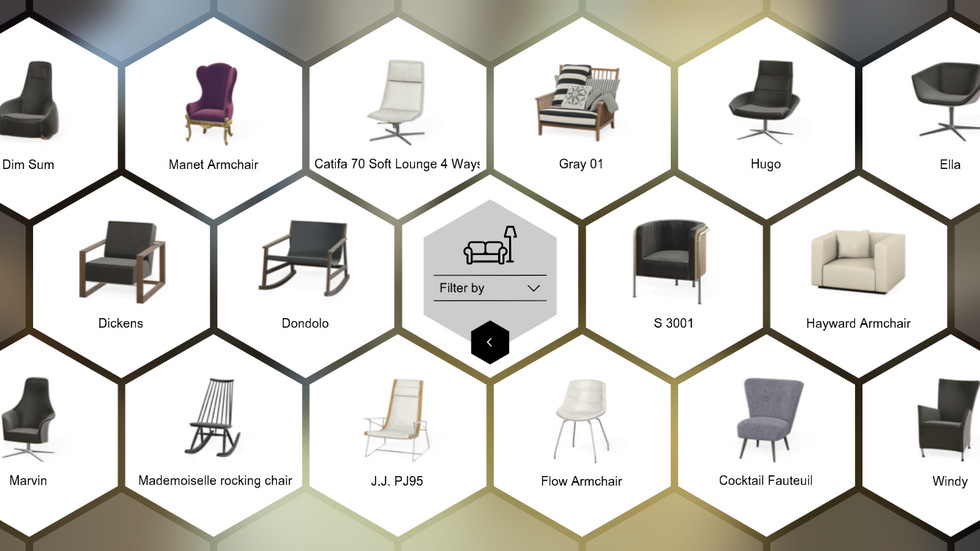 The app has a lot of options to dress up your virtual room.Amikasa
After the app asks you which decorating option you'd prefer, you can pick from a variety of different furniture — chairs, lamps, couches, whatever your heart desires. The products on Amikasa are all real brands that you can explore and experiment with, although you can't buy them from the app. Amikasa says it wants to eventually offer this service. It's not there, yet, which is disappointing since big brands like Ikea let you place their furniture virtually in a room — and then buy a chair or sofa if they want.

But Amikasa is looking to expand, and has even put out a call on its web site to work with new companies, asking for brands to email them for a chance to be featured or to have an exclusive version created for them. In the meantime you can save an item, and add it to your wish list.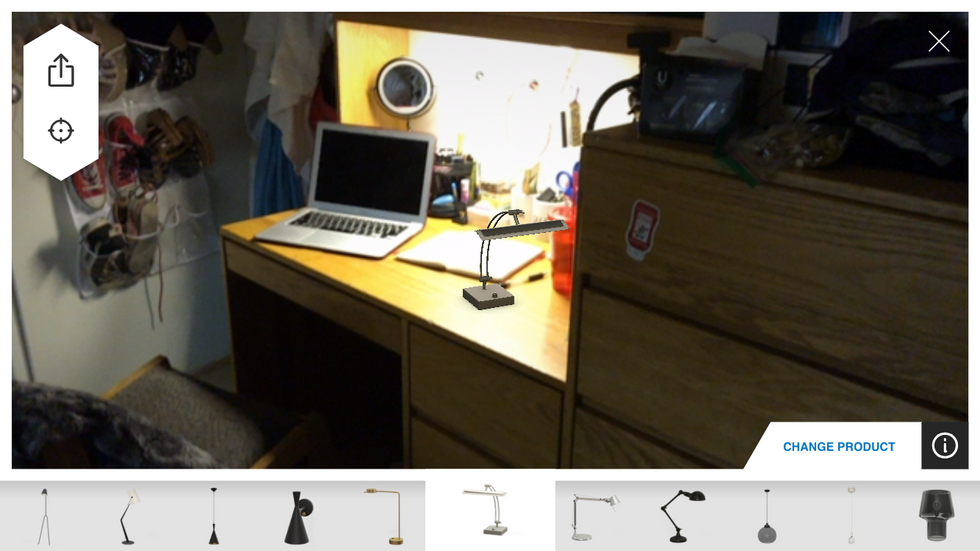 Trying out a new lamp for my desk area — and the scale looked pretty natural.Amber Wang
With augmented reality, scale and shadowing can be a problem making virtual items look clearly fake and not giving them a sense of weight. In other words, they don't look real. But with Amikasa, I found the graphics are actually really good. I was in low lighting so my surroundings were pretty dark. But the first lamp I put on my desk blended really well with the background. The only thing that probably tipped you off was the awkward placement.
For my second product, I chose the Hayward Armchair and placed it into a more suitable position. Again, the graphics and AR did not disappoint — the couch looked like it belonged right in my room.
When I turned, the furniture stayed immobile — I had to drag the chair to the location I wanted. This feature not only made the app more realistic, it gave you more control in your designing endeavors.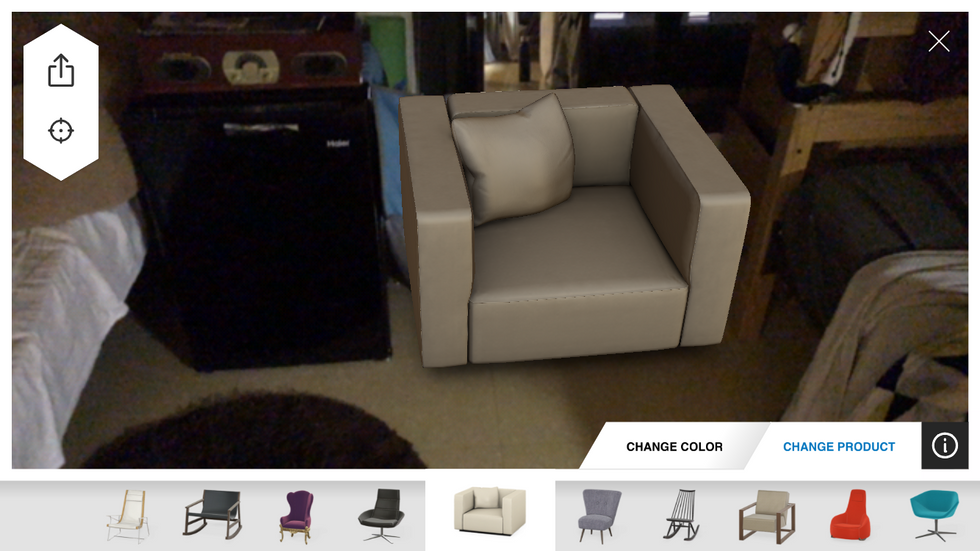 I had fun trying out this chair, virtually, in different locations. Amber Wang
If you liked the furniture, you could change its color or learn more about it. The goal of this app is probably to eventually sell you a product. In that way, Amikasa is very similar to Augmented 3D, another app we've reviewed before.
For those looking to step up their interior designing game, or want a chance to try on some furniture before making the commitment to buy, this is the perfect app.
Pros: A high quality AR platform, amazing graphics and a simple, sleek design.
Cons: Not being able to create in-app furniture, limited options and not being available on Android phones.
- Amber Wang last wrote about the upcoming AR app from AMC's The Walking Dead series.
Like GearBrain on Facebook