If Elon Musk didn't already have enough on his plate, the first reviews of Tesla's most threatening rival yet have just gone live, and by all accounts the Jaguar I-Pace is a hit.
The first luxury electric car to go on sale from a legacy manufacturer, the I-Pace starts at $69,500 and has a claimed range of 240 miles on the EPA cycle.
Read More:
A five-seater crossover, the I-Pace is smaller than the pricier Tesla Model X, but is aimed at a similar sector of the market — drivers who want a luxurious all-electric family car with good range, practicality, and a driving position higher than that of a regular sedan.
Jaguar's launch event for the I-Pace is ongoing in Portugal, but the review embargo lifted today (June 4) and the first reviews have appeared online, mostly in the UK press.
Wired awards 4.5 stars out of five and describes the I-Pace as "a thorn in the side of Tesla and the best electric vehicle [UK entry price] £60,000 can currently buy." The publication praises the car's "punchy performance" and "Tesla-rivalling range", and says it is "beautifully made."
On how the I-Pace drives, Autocar says: "We've tried this car in ridiculous places; through a riverbed, because it can wade 500mm [19.7 inches]; and up a steep gravel hill, where an electric four-wheel drive system shows huge potential...and on a race circuit."
Mentioning a system where the I-Pace makes a whooshing, spaceship-like noise when accelerating, the site added: "It's impressive on the road, too, where it's very quiet, although you can turn up or down the enhanced 'whoosh' noise it makes under acceleration."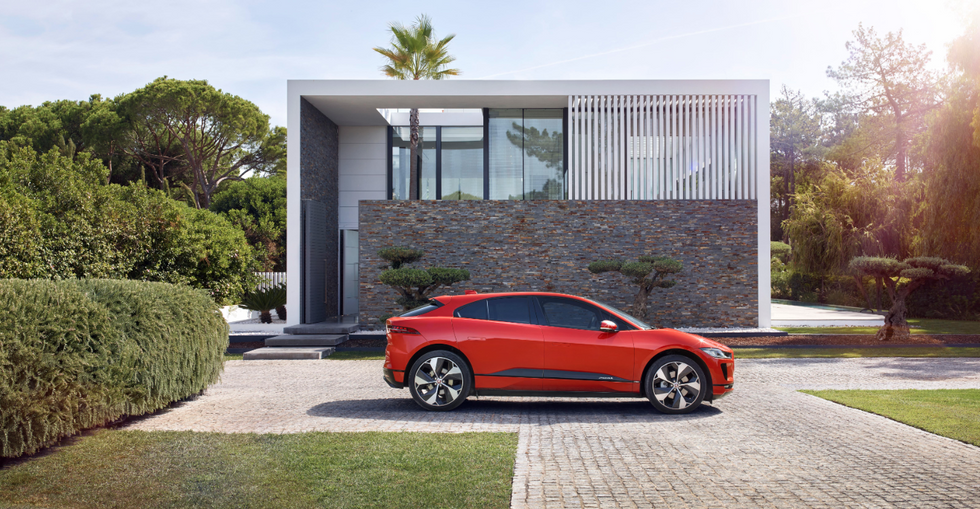 Jaguar
Awarding five stars, Auto Express says: "Jaguar has succeeded in not only creating the best electric car on sale but perhaps one of the most exciting cars you can buy. From the way it looks to the way it drives the I-Pace is a real game changer for Jaguar and electric cars overall."
Despite the claimed 240 miles on an EPA cycle (298 miles using the newer WLTP cycle), Pocket-Lint believes up to 300 could be possible with some careful driving. "As a rule of thumb, unless you drive like Lewis Hamilton, budget on getting somewhere between 220 miles (winter) and 250 miles (summer) out of an I-Pace. But if you go easy...then we don't see any reason why you won't be able to eke that range up into the early 300s."
Negative points focus on the car's Touch Pro Duo infotainment system, which is similar to that first seen on sister off-roader, the Range Rover Velar. The lower of two touch screens is joined by a pair of rotating dials to make adjusting settings less distracting. But, despite being "easier to navigate that the plethora of menus and sub menus found in Tesla's mammoth touch screen," Wired says: "Jaguar's offering can be slow to react to commands, and certain functions still remain buried in the myriad menus".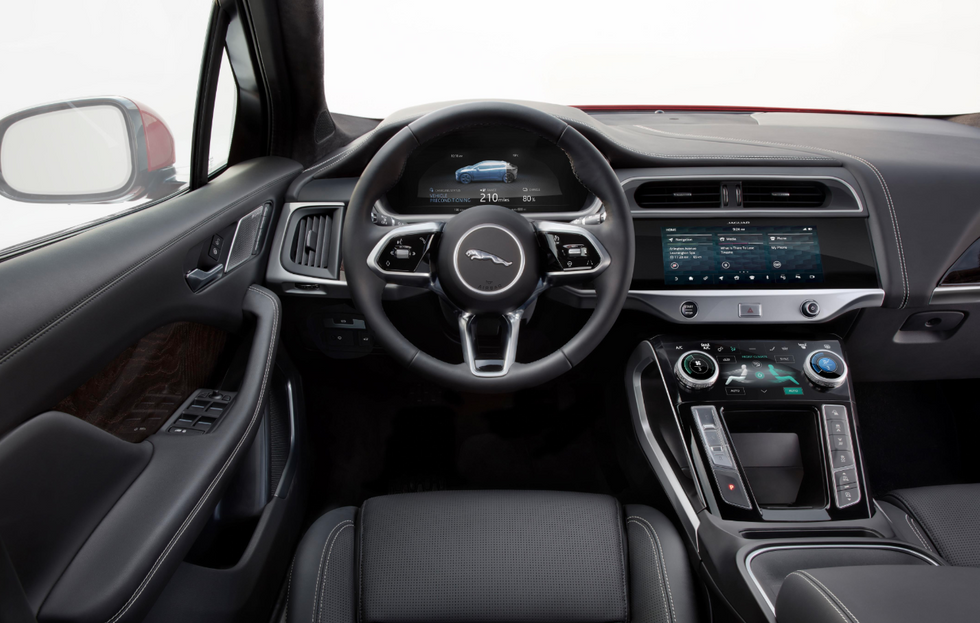 Jaguar
Praising the Jaguar's blend of touch screens and physical controls, Pocket-Lint says: "Having everything touch screen might sound more futuristic, but it's not always the best approach when eyes-on-the-road driving should come first."
Top Gear admits that the I-Pace "is not a cheap car, it's not an EV for the masses in the same was as the $35,000 Tesla Model 3 is. It remains a premium vehicle that's priced accordingly."
The publication also addresses a negative point with electric cars generally. "Speed isn't a problem, refinement at motorway speed is impeccable, but individuality is an issue because, degrees of brain-curdling acceleration aside, all EVs feel worryingly similar to drive...How do you differentiate your electric car when they're all in danger of blending into one?"
Where Tesla has its Supercharger network for the exclusive use of its customers, Jaguar I-Pace drivers will need to use the same public charging stations as everyone else. This means charging speeds vary depending on the capability of the charger you plug into, and costs also vary between operators. Jaguar says a rapid public charger will add 80 percent to the battery in 40 minutes, while a home charger designed for overnight refills takes 12.5 hours to completely fill the car from empty.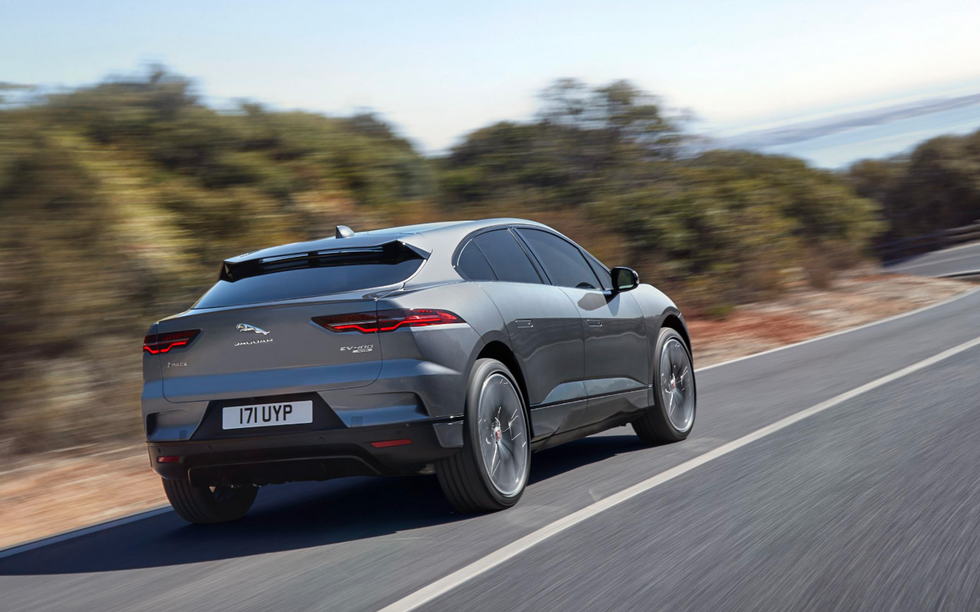 Jaguar
Ultimately, and no matter how good a car the I-Pace is, the electric car conundrum still remains for some. As Autocar sums up: "There's not much else to dislike, except the big caveat common to all electric vehicles: if they don't fit into your life, this one won't either. But if they do, make no mistake: you're looking at the best of them."
Auto Express Concludes: "The ride could be softer and brakes more responsive but as a first attempt at an EV Jaguar has nailed it. Still thinking of ordering a Tesla?"
Pocket-Lint ends on a similar note. "Tesla, BMW, Audi et al should be very worried indeed, because Jaguar has just pulled off the coup of the year with the I-Pace. Right now, this is the EV we would choose to buy before any other."