Like GearBrain on Facebook
I'm on the A30, approaching the border where Devon becomes Cornwall in the south-west of England. I left London this morning in a Tesla Model X 100D. After stopping for breakfast and electricity at a countryside hotel, it's time for a late lunch and a second refill before I head to Helston and the southernmost tip of the United Kingdom.
In a regular car I'd be looking out for a motorway service station and keeping my fingers crossed that the selection of shops and restaurants was half-decent. It often isn't, unless all you want are tepid McDonald's fries and an overpriced bottle of water. It's also winter and chances are the service station — although sometimes more conveniently located than Tesla Superchargers — will likely be cold and miserable.
Read More:
Today is different. I'm heading for the Arundell Arms Hotel in the town of Lifton, just a couple of minutes from the A30 main road. I pull into the parking lot with 12 percent battery life and breathe a sigh of relief when I see two rows of Tesla chargers — one row for slower overnight filling and a bank of speedy Superchargers which give the battery 85 percent in about 45 minutes. No other Teslas are here, so the charging might be even quicker.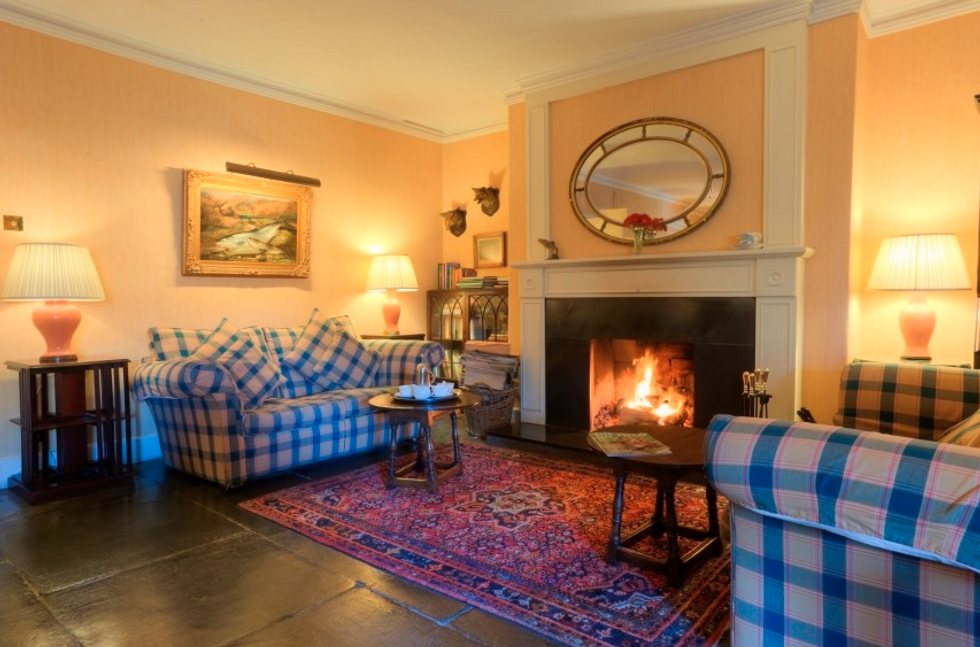 Much better than a service station...The Arundell Arms Hotel
I plug in and wander towards the hotel entrance, assuming it'll be okay to grab lunch while the car fills up. Where a motorway services would now treat me to those fries and coffee in a cardboard cup, the hotel receptionist invited me into the beautifully furnished lounge — complete with comfortable couches and an open fireplace. From here, I was able to keep an eye on the Model X's battery via the Tesla smartphone app, which would also alert me when I had enough charge to complete my journey.
I ordered and paid for a smoked salmon sandwich and was joined by Adam Fox-Edwards, owner of the Arundell Arms. He told me how the building had functioned as an inn since the early 1800s, when it was used by travelers as a place to feed their horses and rest for the night. A century later, the rise in popularity of the motorcar encouraged the then-owners to install a fuel pump. Although cars were slowly becoming commonplace, public refueling stations were not, making this a shrewd business move.
Fast-forward another century and the Arundell Arms installed regular electric car chargers, before upgrading to the Tesla Superchargers used today. The hotel's history, as a place to fuel both yourself and your mode of transport, is what convinced Tesla to install the six Superchargers, said Fox-Edwards.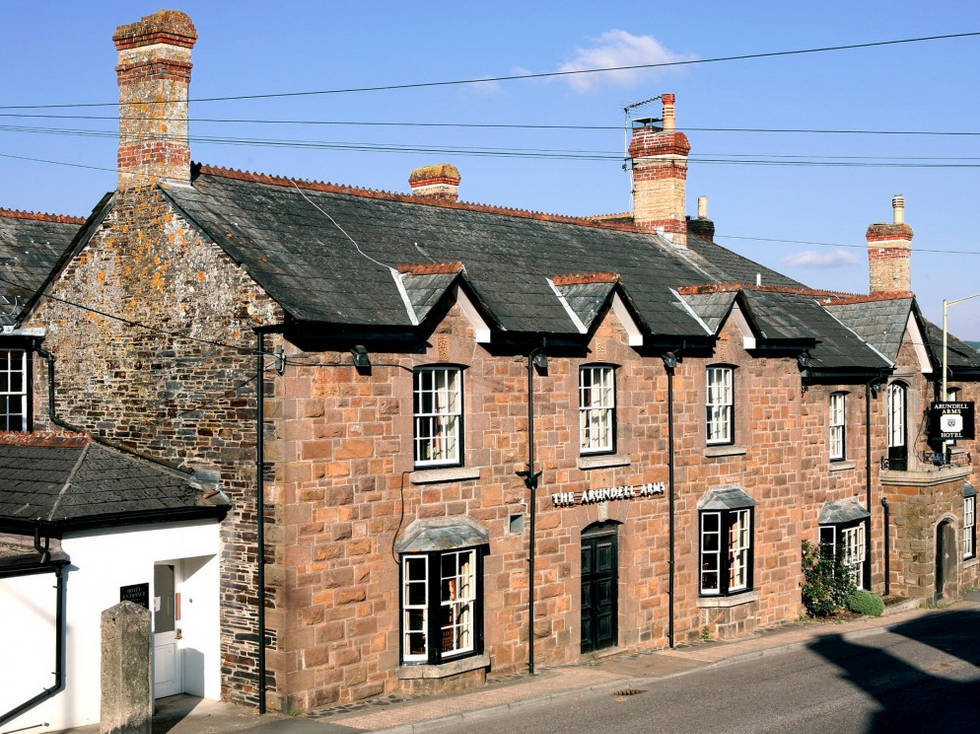 Once the site of a private fuel pump, the centuries-old hotel now has electric car chargersThe Arundell Arms Hotel
As an incentive to draw in Tesla drivers, the hotel offers a 10 percent discount on food and accommodation to customers who recharge there. Although only one other Tesla was charging during my visit, all six chargers are occupied for most of the day during the summer holiday season, said Fox-Edwards.
This pleasant fireside chat, in a rural hotel lounge, felt a million miles away from the service station I would have used to refuel a regular car — and all the better for it. If I was in a rush, the situation would have felt different. But electric cars like the Model X encourage you to take your time on long journeys like these. I had planned ahead and knew how long the drive (including charging twice) would take. I wasn't in a rush, then, and welcomed the extended break electric cars require.
However, I don't think this idyllic situation will last forever. Charging times will shorten, electric car sales will rise, and recharging will happen far more quickly than it does today. The Tesla Supercharger network is unlikely to still be around in a decade's time.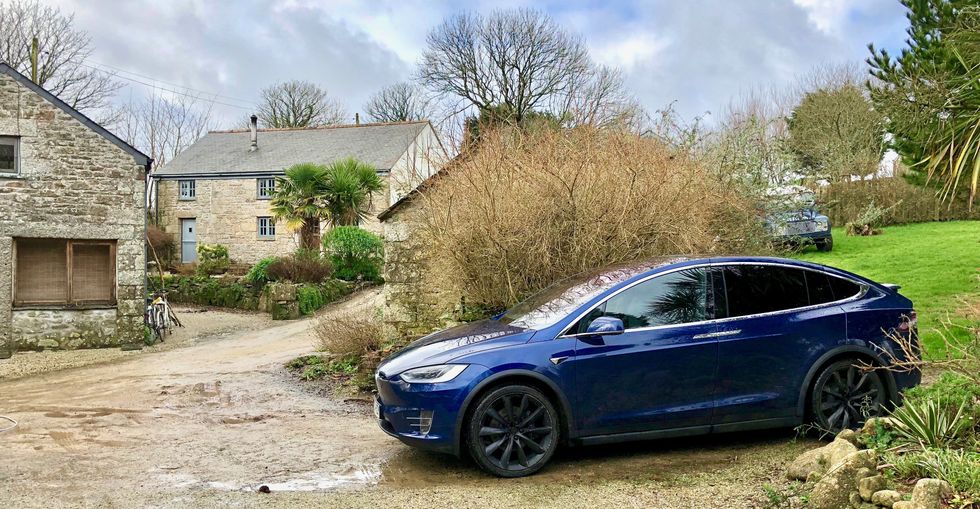 The Lifton Supercharger is the most southern in the UK, meaning Tesla drivers can now reach rural Devon and CornwallGearBrain
I have my doubts that Teslas will still be peacefully topping up their batteries outside the Arundell Arms as owners relax in the lounge. Certainly, Tesla could open its chargers to other manufacturers, whose drivers will come and go with such regularity that this quiet parking lot becomes a traffic jam. Or Tesla could itself disappear, its Superchargers looking like monoliths from a bygone age.
We know the automotive landscape is going to change more in the next decade than it has in the previous century. For now though, EV owners can enjoy a little peace and quiet while everyone else tucks into those fries.
From Your Site Articles
Related Articles Around the Web
Like GearBrain on Facebook