Like GearBrain on Facebook
Kitty Hawk, the flying taxi startup backed by Google co-founder Larry Page, has entered into a strategic partnership with Boeing, the biggest names in commercial aviation.
Read More:
Announced this week, the partnership will see the two companies work towards the shared goal of producing an aircraft which can transport people quickly over short distances, unclogging traffic-packed city streets and offering a new form of transport.
The companies want to crack the 'urban air mobility' market, which is currently being fought over by a wide range of firms, from startups to global corporations from the aviation and automotive industries. Kitty Hawk is currently working on the Cora, an electric aircraft which is intended to fly autonomously and will transport people across cities like an Uber for the skies.
Kitty Hawk recently began testing its prototype aircraft in New Zealand, where it has also formed a partnership with the country's national airline, Air New Zealand. The Cora had already completed over 700 test flights as of October 2018, putting Kitty Hawk some way ahead of many of its rivals.
Meanwhile, Boeing is also interested in this new sector of the aviation industry, and can bring its enormous scale and decades of experience to the mix. Teaming up with a startup will also help keep Boeing in the race against arch rival Airbus, which is also interested in this new market, having shown off a prototype flying taxi in partnership with Audi.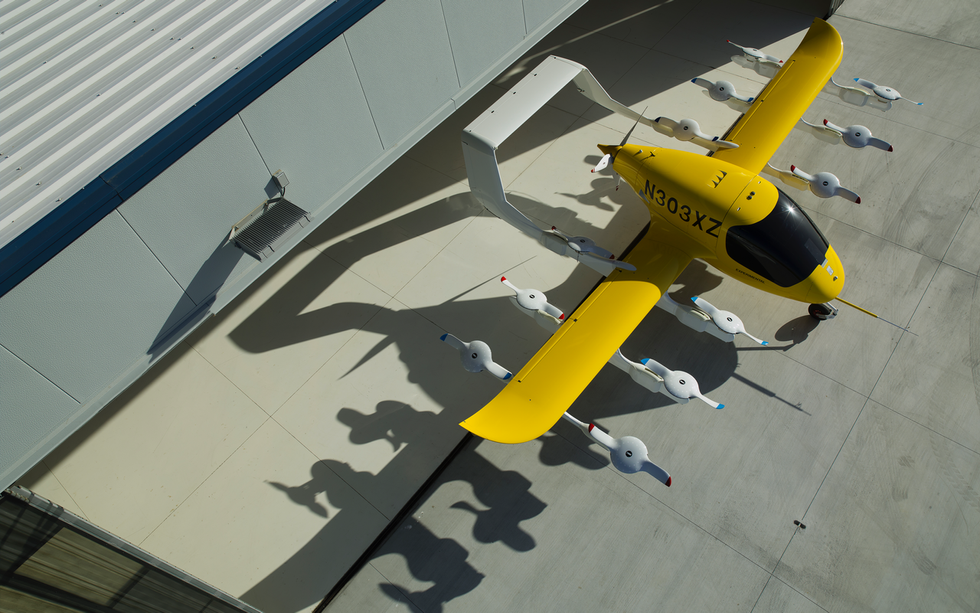 Boeing will bring decades of experience to the development of Cora Kitty Hawk
Boeing has its own division, called NeXt, which is dedicated to exploring the new urban air mobility market, which it is hoped will eventually see electric, autonomous aircraft collecting passengers who hail for rides using a smartphone app, then whisk them across a city in just a few minutes, flying from one rooftop-based landing pad to another.

Steve Nordlund, vice president and general manager of Boeing NeXt said: "Working with a company like Kitty Hawk brings us closer to our goal of safely advancing the future of mobility...We have a shared vision of how people, goods and ideas will be transported in the future, as well as the safety and regulatory ecosystem that will underpin that transportation."
Kitty Hawk co-founder and chief executive Sebastian Thrun said: "Kitty Hawk was started to advance technology in flight and bring new innovations to life...I am excited about our companies working together to accelerate making safe electric flight a reality."
Mountain View, California-based Kitty Hawk is currently working on its Cora aircraft. Electric and intended to be fully autonomous, the small plane can take off and land vertically (known as a VTOL aircraft), and is powered by 12 electric fans. The aircraft can carry two passengers, has a wingspan of 36 feet, and is initially designed to fly about 62 miles at a top speed of 110 mph. The aircraft is designed to operate at between 500 and 3,000 feet above the ground.
The company also produces the Flyer, a one-seat aircraft intended for short journeys, and skimming just 10 feet off the ground.
From Your Site Articles
Related Articles Around the Web
Like GearBrain on Facebook