Lego Education is releasing two new sets built around their iconic bricks, BricQ Motion Essential, for children age 6 and up, and BricQ Motion Prime, for children age 10 and older. While Lego Education's kits, including the Spike Prime set, tend to lean towards coding and robots, the new sets veer away from tech-heavy input and instead direct children — and teachers — through lessons that play off learning basics. The goal instead here to get move students away from screens and into hands-on learning.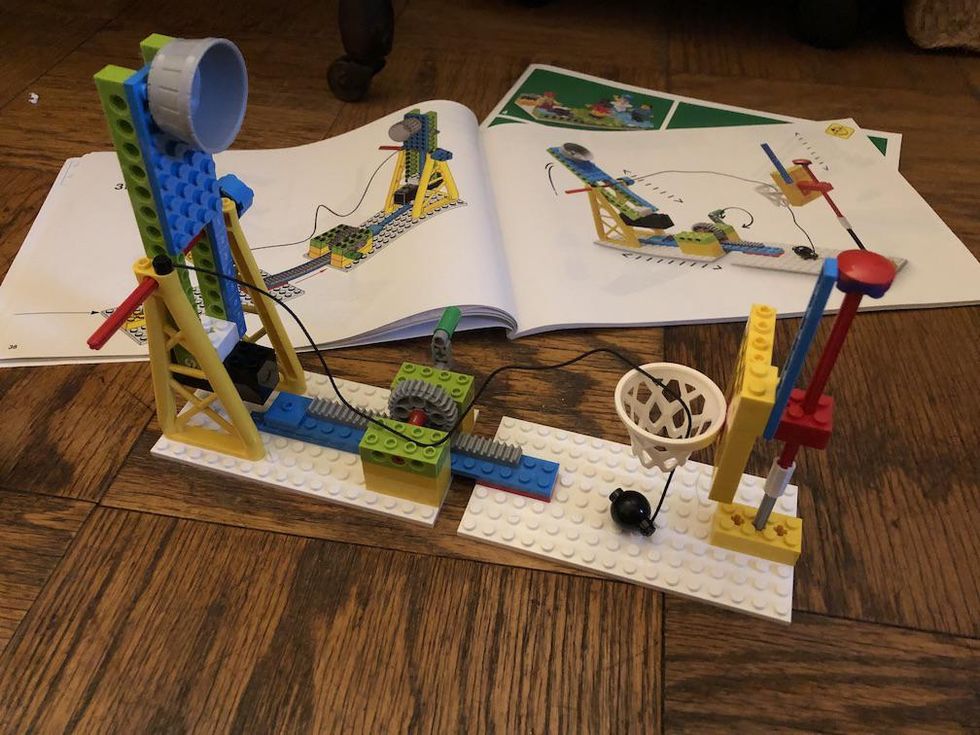 Each ClicQ Motion set includes more than 520 pieces plus at least one curriculum unit.GearBrain
The company demoed the new BricQ Motion Essential set online, with a few children, along with Dr. Jenny Nash, Lego Education's Head of Education Impact in the U.S., building a basketball shooting toy — Lego-sized of course. Instructions were simple to follow through an included booklet — Gearbrain built along with it — but once completed the structure allowed for exploration including how distance might the ability to shoot the ball through the hoop.

While there are myriad ways for students to tap into science online, from coding apps to robotic building kits, children have spent an unusual amount of time online learning over the past several months. Hands-on learning, a chance to learn by engaging with physical objects and projects, is often more self-directed, allowing children to explore and discover at their own pace. This is where Lego Education sees these new sets falling into play.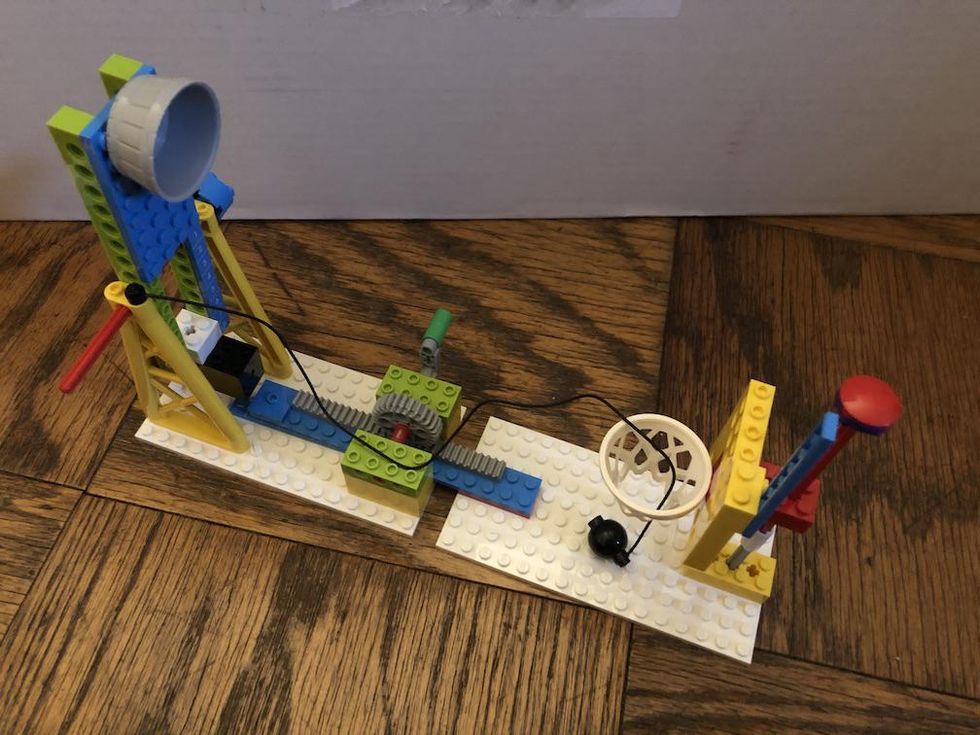 One activity invites children to design a basketball game, which uses a pulley and weight.GearBrain
The sets are designed by teachers, and include three curriculum units, which can help students tap into science lessons from push-pull forces to examining an object's force and mass. They can also be used for math classes, giving students a way to experiment and then collect and analysis their own data.

Each set, the BricQ Motion Essential and the BricQ Motion Prime, have enough supplies so they can each be shared between two students. The Essential kit includes 523 bricks, a storage box, two booklets and access to two curriculum units. The Prime set is similar but includes 562 Lego Technic and bricks pieces, one booklet and access to the Science of Sports curriculum. They're both available for purchase in the U.S. starting today.
LEGO Education My XL World