Like GearBrain on Facebook
Nothing like a robot to spur a child's imagination — especially if it's one they've built themselves, or allows them to design the way the creature moves. Or how about a toy that lets them build their own computer? Or one that lets them hold an erupting volcano in their hands? These five are among the many we've tested over the past year and we believe rank as the best for kids, well, of all ages.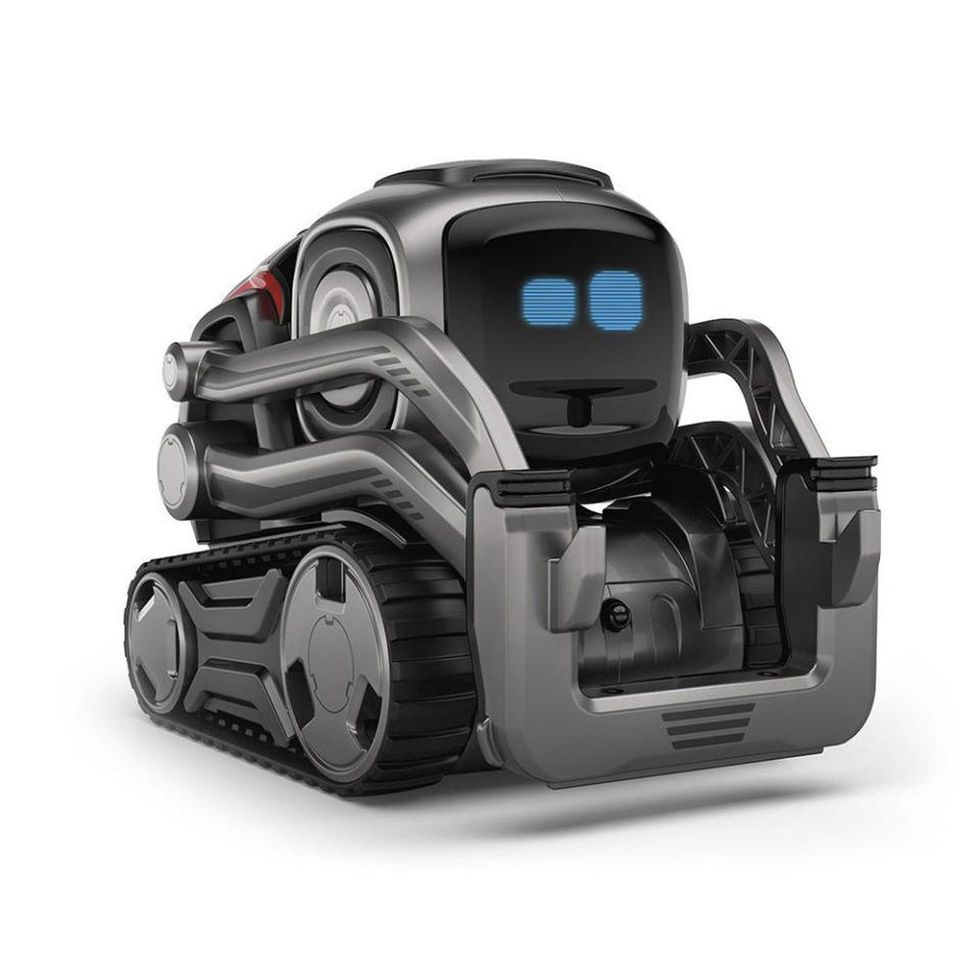 Anki Cozmo Collector's Edition is packed with coding skills and cuteness.Anki
Anki Cozmo Collector's Edition
Anki spruced up its Cozmo robot with the $179.99 Anki Cozmo Collector's Edition. The toy is studded with cuteness, from its occasional hiccuping fit to pouncing, like a kitten, on fingers that get too close. You can use block-like coding to control Cozmo, and the new Code Lab (live December 5) looks more like text-base coding, giving some real-world experience to young programmers.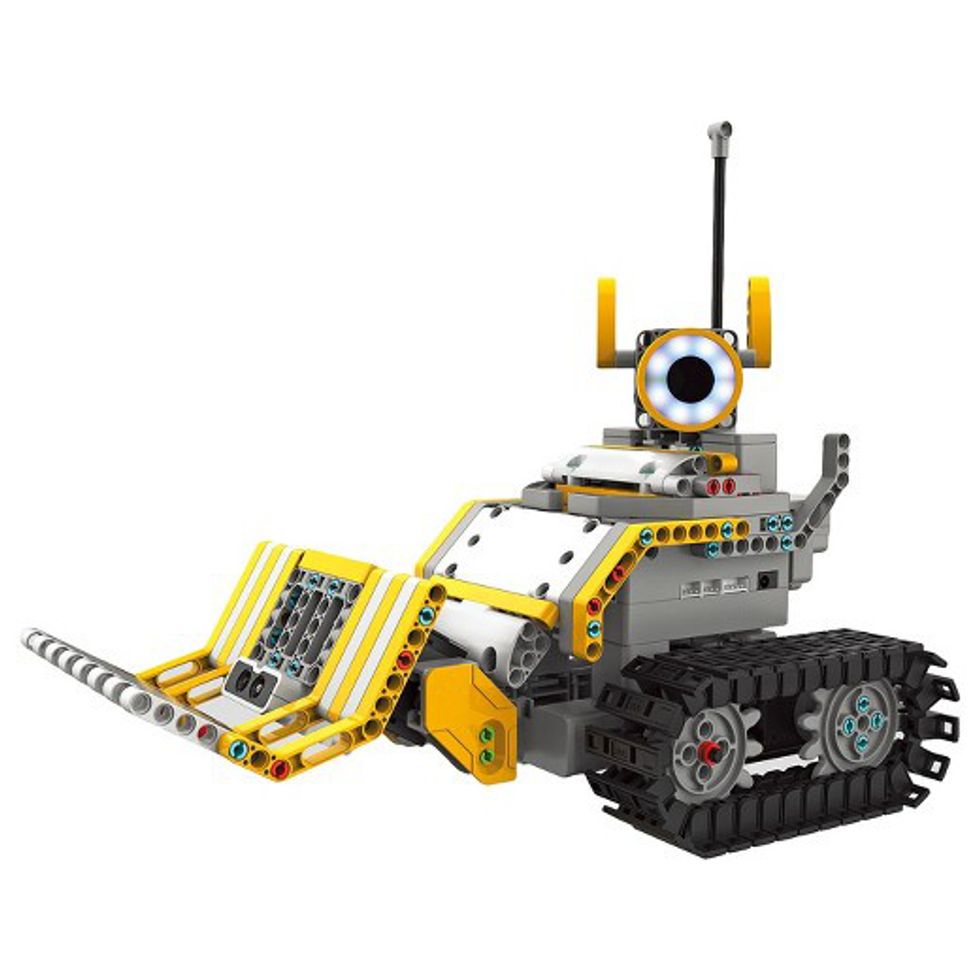 Design and control any robot in your imagination with Jimu BuilderBots Kit.Jimu
Jimu BuilderBots Kit

Jimu is a line of build-your-own robots that make it simple for children to construct their toy by themselves. We tested a number of them including BuzzBot and TankBot. But we particularly like the $99.99 BuilderBots Kit for the ability to make — and then code — almost any robot a child can think of. The kit comes with hundreds of parts, like a LEGO set, and they're fairly snap, attach and go.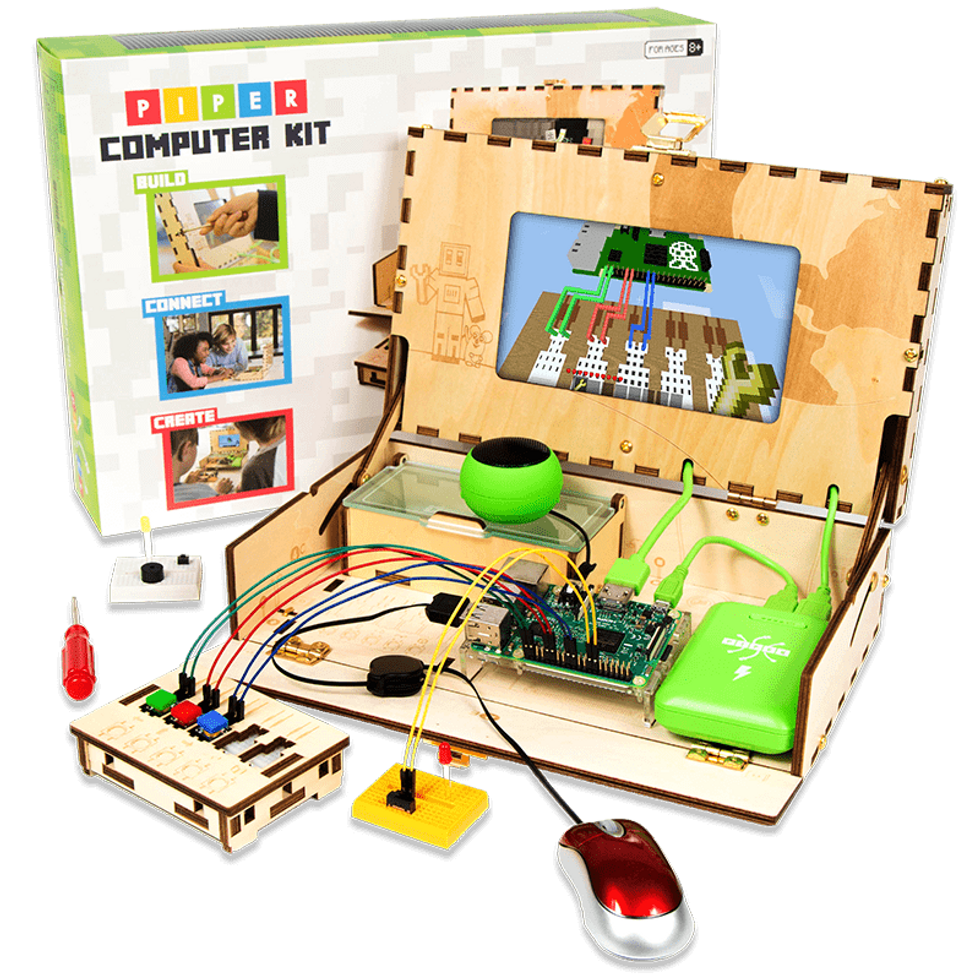 Children can build their own computer with PiperPiper
Piper
Piper is by far the most expensive toy on our list at $299, but it's also the most interesting. While not a robot, this is a genuine computer that children build on their own with minimal instructions. Probably not meant for the youngest of kids — but you know your child best — the Piper Computer Kit including everything from a Raspberry Pi to a controller, even screws, wires and and a power bank. Piper won't move, won't hiccup and won't walk across your floors — but the look in a child's eye when they're build their own computer is more exciting than that.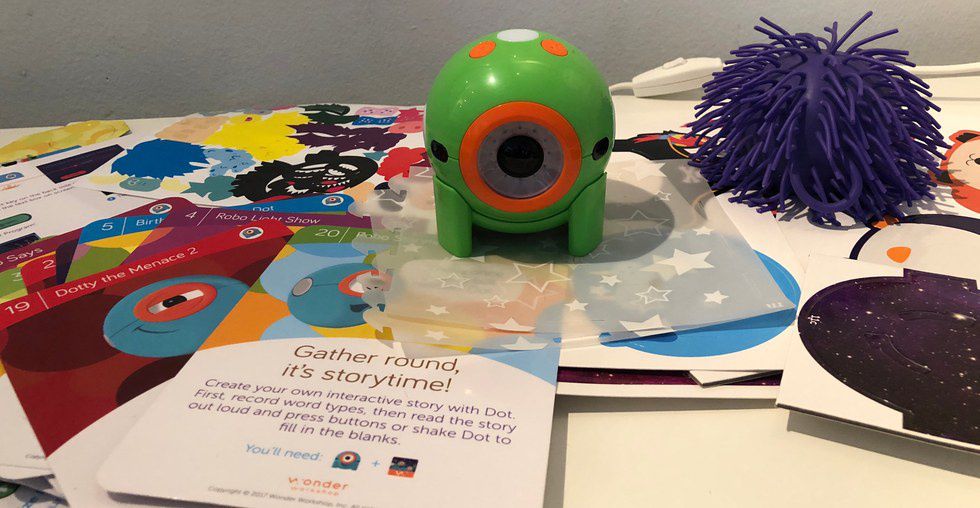 Dot Creativity Kit is a clever way to mix dress up and coding for young children.GearBrain
Dot Creativity Kit
Calling Dot a robot may be a stretch — the toy doesn't really move so much as light up, talk and interact with children. But for its youngest owners, the Dot Creativity Kit is going to feel like a friend in on the fun. At $79.99, Dot includes add-ons including stickers, costumes and even a rubber wig. But it's the project cards that add the extra oomph — ways to code Dot to get the toy to tell stories, even sound off an alert if someone comes through a bedroom door.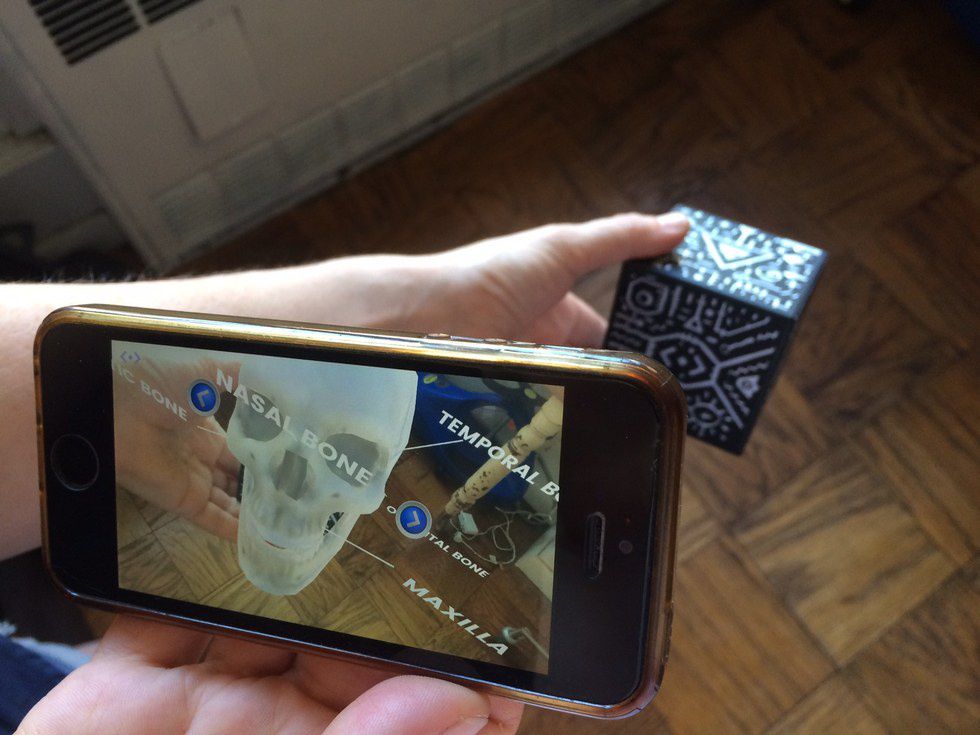 Project hundreds of 3D images on the Merge Cube from a skull to a volcanoGearBrain
Merge Cube
Few parents want to drop hundreds of dollars on virtual reality devices for their children. How about $14.99? The Merge Cube is a dime-store priced device that lets kids projects holographic images through a smartphone app on its surface. In the hand? It's a soft foam cube. Through the smartphone, it's an erupting volcano, cities, a TV playing shows from the 1950s — the possibilities (and many of them free) because Merge Cube is allowing developers to build on its device. You don't need goggles. You don't need a headset. And you don't need a computer stronger than your phone.
Like GearBrain on Facebook