Like GearBrain on Facebook
Iconic Nintendo video game Mario Kart has arrived on smartphones for the first time today, September 25, with Mario Kart Tour.
The hotly anticipated game is available to download and play for free, but requires gamers to log into their Nintendo account (or create one) to get started.
Read More:
Once up and running, the game also requires a constant internet connection, so it can't be played on the airplane or anywhere else you might have patchy cell coverage. Furthermore, the game uses a 'freemium' model, where it is initially free to download, but has an in-game currency for unlocking extra items, vehicles and characters.
New 2DS XL Mario Kart 7 Bundle - White/Orange + Nintendo Selects: Mario Party Island Tour - 3DS [Digital Code]
This in-game currency can be earned slowly by playing the game, or more quickly by acquiring some with real money. There's also a $20 pack which guarantees you will unlock Mario.

And this is all before we get to the startling revelation that a 'Gold Pass' subscription for Mario Kart Tour costs $4.99 a month. Nintendo isn't entirely clear about what this includes, but so far it looks like the costly subscription only gives access to unlockable in-game items, and the faster 200cc karting mode.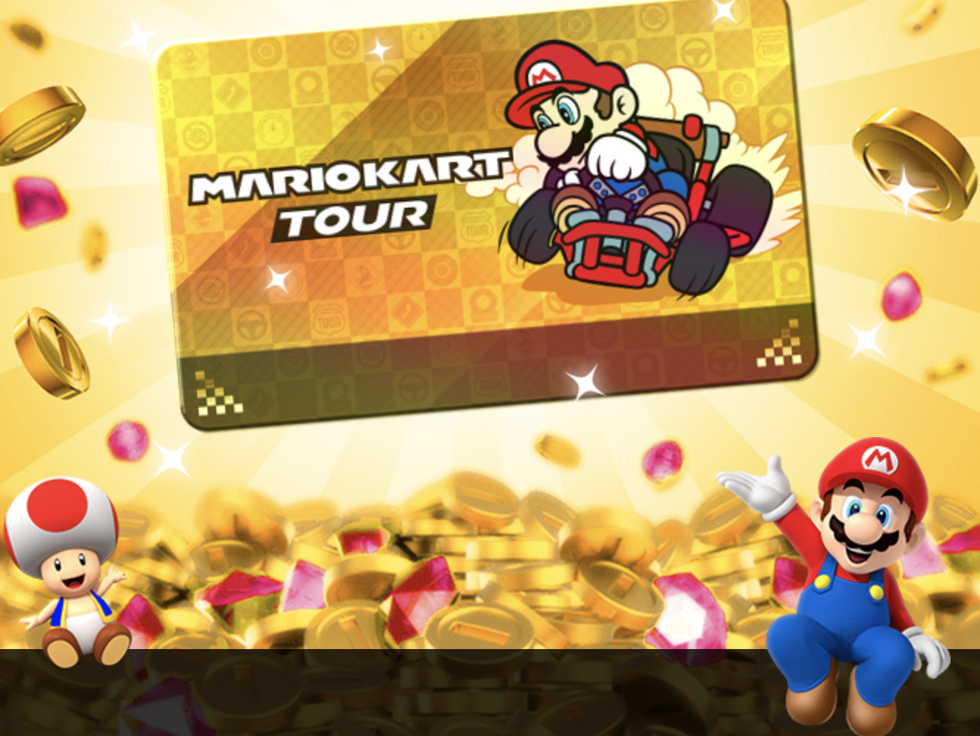 Mario Kart Tour Gold Pass costs $5 a monthNintendo
Five dollars a month seems awfully steep for a single mobile game, especially as it comes in the same month as Apple Arcade, which costs the same amount, yet includes access to dozens of high-quality games with zero in-app purchases, and no requirement to create new accounts to play each title.

Making this seem even more expensive is Switch Online, which lets Nintendo Switch owners play all of their games (including that console's version of Mario Kart) against each other online. A glimmer of hope lies with how Nintendo has added a note to its website, stating: "The subscription price is subject to change."
If all that wasn't enough, some players are reporting that the game's servers are already overwhelmed, resulting in error messages and the inability to even play the game.
To our eyes, Mario Kart Tour represents everything that is wrong with mobile gaming - in-app purchases, monthly subscriptions, online-only, requiring a user account. All of these issues are being addressed by Apple Arcade and the equally new Google Play Pass, which includes access to 350 Android games with no in-app purchases for the same $4.99 monthly price.
We wouldn't be surprised to see Nintendo make good on that "subject top change" line, and rethink its pricing strategy for Mario Kart Tour.
New 2DS XL Mario Kart 7 Bundle - White/Orange + Nintendo Selects: Mario Party Island Tour - 3DS [Digital Code]
Like GearBrain on Facebook