Like GearBrain on Facebook
Mercedes has finally thrown its hat into the ring, revealing its first mass-production electric car, the EQC crossover.
The EQC is one of 10 fully electric cars Mercedes plans to launch before 2025, as parent company Daimler gears up for the switch to electric.
Read More:
The family car will go up against the Jaguar I-Pace and Audi e-tron, but deliveries are not due to begin until late 2019 for Europe and early 2020 for the US - whereas the Jaguar is on sale now and the Audi entered mass-production earlier this week, ahead of its launch later in September.
Prices for the Mercedes have yet to be announced, although it is likely that the EQC will share a similar price to its rivals from Jaguar and Audi, at around $60,000 to $80,000 depending on specification.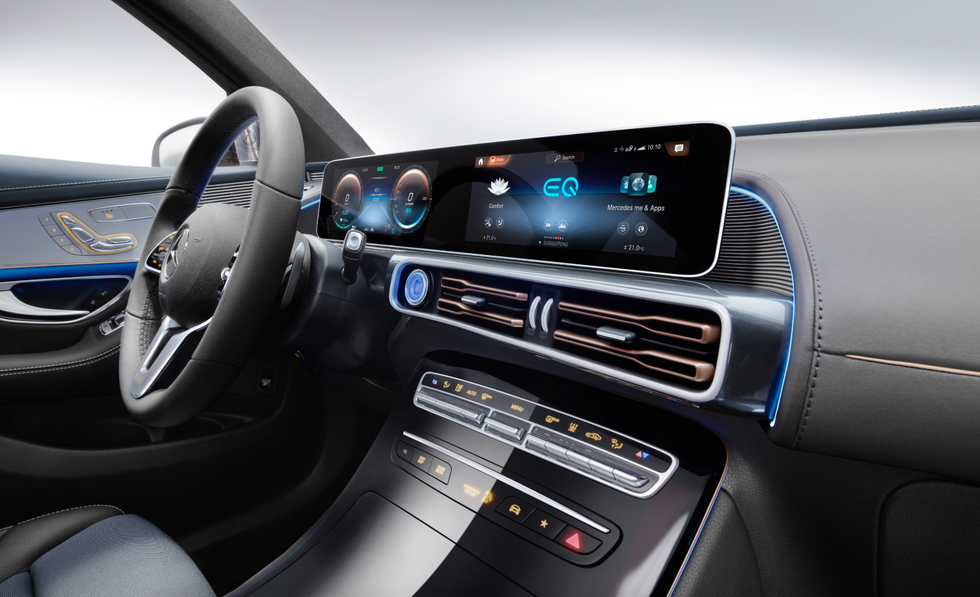 Mercedes
Mercedes says the EQC is powered by an 80 kWh battery (weighing 650kg), which sends a combined 400hp to the front and rear axles, a configuration shared by the I-Pace and Tesla Model S and X.
However, the Mercedes' performance may be blunted slightly by its extra weight, as it tips the scales at 2425kg, a significant 295kg more than the Jaguar, which produces near-identical power. Acceleration is a claimed 4.9 seconds to 60mph, only slightly behind the I-Pace and on par with the entry-level Tesla Model X.
The EQC is claimed to have a range of 280 miles, but this is using the NEDC test cycle which is currently being phased out. Under the new WLTP cycle the figure is 249 miles, a little behind the 336 miles (NEDC) and 292 miles (WLTP) of the Jaguar I-Pace, which has a larger 90 kWh battery. We estimate that real-world driving will see the Mercedes return 200 miles between charges, which could put it at a disadvantage when it goes on sale at the end of next year.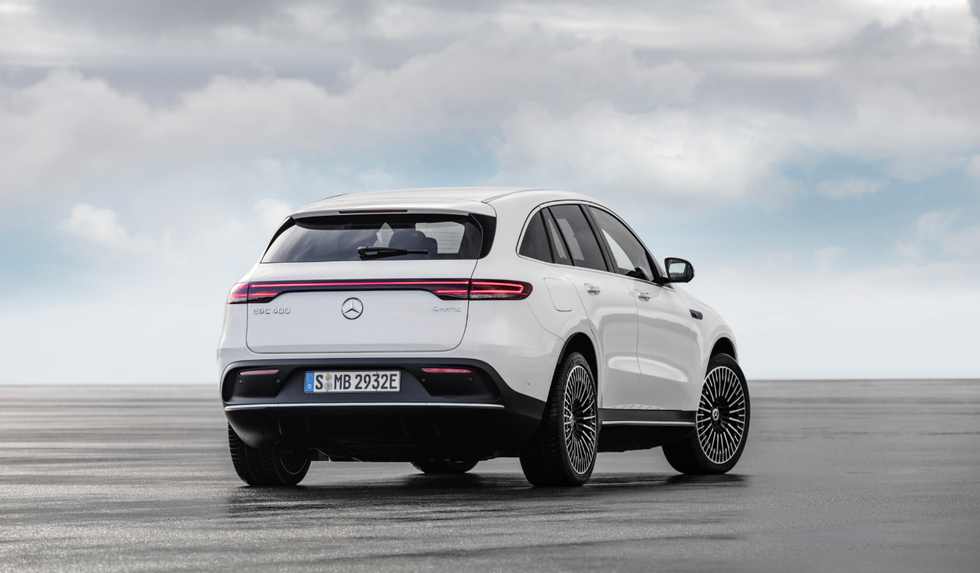 Mercedes
It is also likely that, unless improvements are made before it goes on sale, the Mercedes will find itself behind the Audi e-tron (almost 250 miles of range), and the BMW iX3, due in 2020 with a similar 250 miles of range.
Making up for this, the Mercedes is aiming to be the most luxurious and refined of all current electric vehicles. The car revealed this week features the company's signature dashboard, with two 10.25-inch computer screens and touch controls for the MBUX infotainment system.
Mercedes previously said it will invest €10 billion ($12 billion) into the development of electric vehicles, but admitted at the EQC's launch this week that figure has increased, without giving specifics.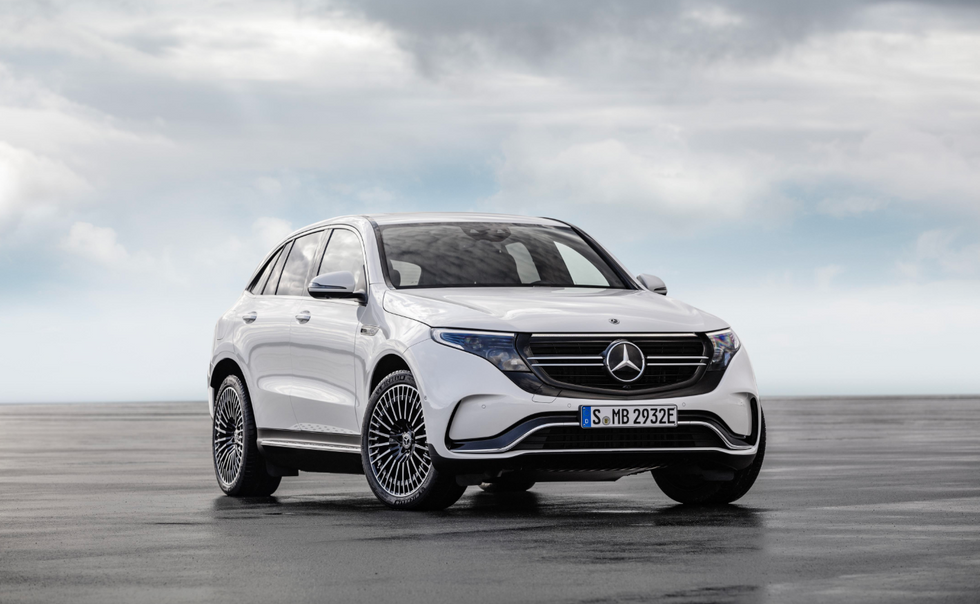 Mercedes
Daimler says it will spend €1 billion globally on eight battery production facilities. However, the company says there are no plans to offer the EQC with a range of battery sizes, as Tesla has done with its Model S and Model X, which have over their lifetimes ranged from 75 kWh to 100 kWh.
They may be several years behind Tesla in getting to market, but German brands like Audi, BMW, Mercedes and Porsche are poised to launch many electric vehicles over the coming years.
Like GearBrain on Facebook