Like GearBrain on Facebook
Microsoft's Cortana virtual assistant and Bing search engine are about to get more intelligent.
Cortana will soon be able to deploy multiple skills at once to help you get things done — while Bing will provide more intelligent search results, offering multiple viewpoints on whatever you search for online. Microsoft wants to improve its artificial intelligence to help us get more done — and be better educated along the way, according to the software company.
Microsoft showed off how Cortana will order your emails by importance, even if they are from different inboxes, during an event in San Francisco this week. Say you are checking your phone over lunch; Cortana can highlight a Gmail message from your partner and an email in your Outlook inbox from your boss, knowing these people will likely need replying to first.
This is especially useful on small devices like smartphones, where limited screen space makes it difficult to quickly get an overview of several email inboxes at once.
Next up Microsoft spoke about Cortana "skills chaining" — where Cortana carries out a second action after the first has been completed. For example, if you are using Cortana to book tickets to a concert, the assistant will ask if you'd like a calendar reminder on the evening of the show.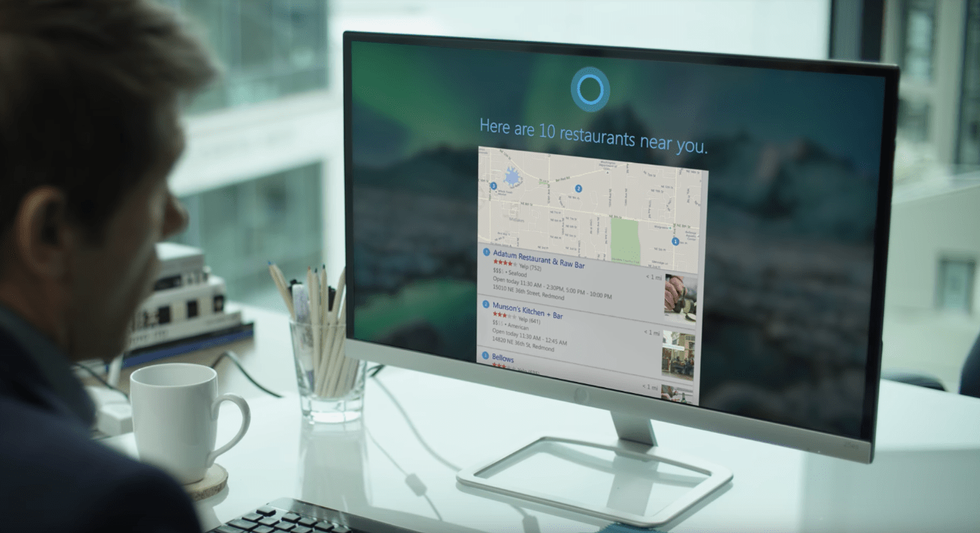 Microsoft wants Cortana to be more intelligent about offering helpMicrosoft
Google Assistant performs in a similar way when you ask about flight prices; once it has answered your question, it will ask if you'd like to be emailed when the price for that route changes.
But it's still early days for Cortana's ability to better understand what you'd like from her — and what you'd like to do next. Kristina Behr, a planning program manager from Microsoft's AI and research group, said: "We are still kind of scratching the surface on what this looks like."
Meanwhile, Microsoft is working on a way for its Bing search engine to show you results from varying viewpoints. Using artificial intelligence, the system will kick into action when you search for information on a subjective topic.
"Bing is aimed at getting people multiple viewpoints on a search query that might be more subjective," says Microsoft. "For example, if you ask Bing "is cholesterol bad," you'll see two different perspectives on that question." The company says this is part of an effort to "acknowledge that sometimes a question doesn't have a clear black and white answer."
Making search results balanced and objective
This is particularly important in politics, where social media like Facebook and Twitter will generally serve up content produced by people you like and agree with, creating an echo chamber where only views which match your own are delivered to your newsfeed. "People are increasingly turning to the internet for opinions and analysis in addition to facts," Microsoft notes.
"We want to be able to find the answers and the results that are the most comprehensive, the most relevant and the most trustworthy," says Jordi Ribas, Microsoft's corporate vice president of AI. "Often people are seeking answers that go beyond something that is a mathematical equation. We want to be able to frame those opinions and articulate them in a way that's also balanced and objective."
Like GearBrain on Facebook