Cortana, Siri, Alexa, Google Home — so many dance partners which one to choose? Reviews of the new Microsoft smart speaker, designed with Harmon Kardon, are in, with tepid reactions. The average rating across six reviews was just about a 3.5. Here's more of what reviewers found — and why Invoke is facing an uphill battle for now.

Music to your ears?
Let's start with sound quality — after all, Harmon Kardon is known for its ability to reign supreme in the audio category. And with Invoke, the device delivered packed with seven microphones and 360-degree sound. You can listen to music from a variety of sources including Spotify Premium and TuneIn (among others).
And The Verge gave Invoke a win here saying the device "…sounds a lot better than the Echo or Home." TechHive did find fault with Invoke when compared in some areas with Sonos One, saying it"…heard much better bass response from the Sonos." But guitar sounds, the site notes, "...crackled with much more energy..."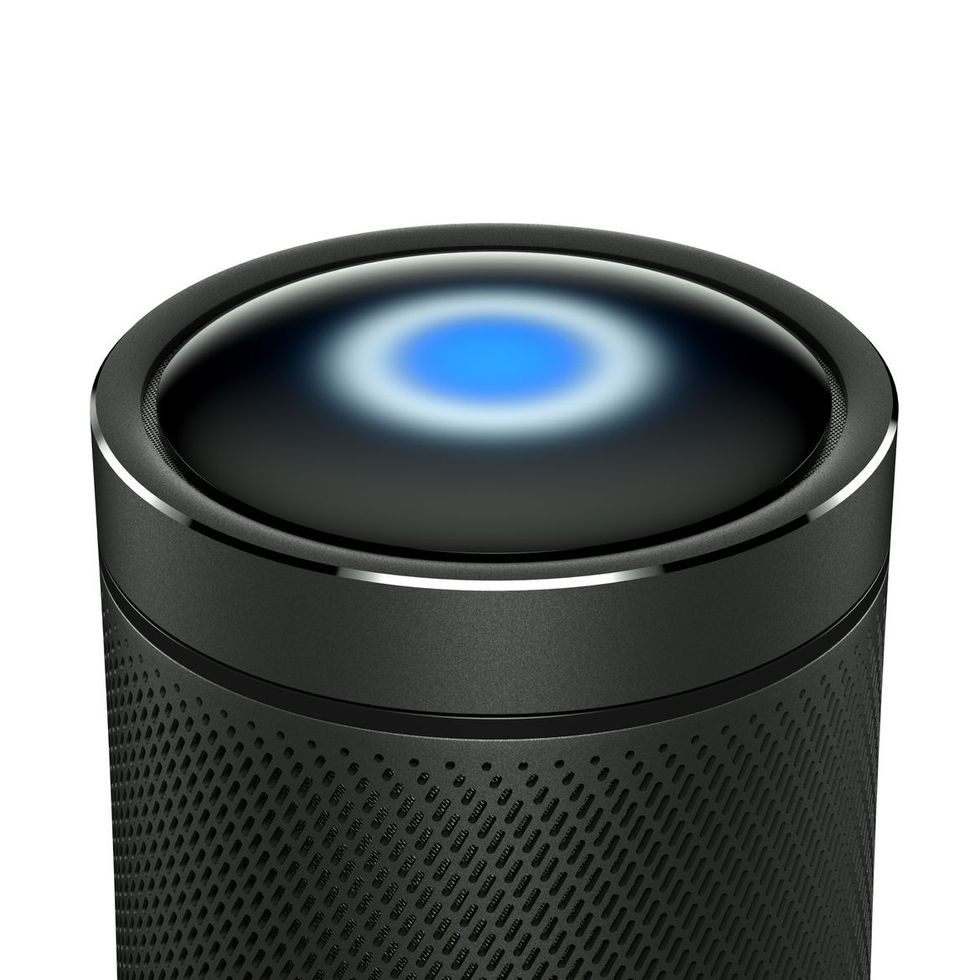 Harmon Kardon
One device, one person
A big concern for Invoke may end up being the inability (for now) to support multiple users with one device. This is a feature we're now seeing in Amazon Alexa and Google Assistant. Cortana appears to be behind.
SlashGear adds that this means Invoke is tied to the apps and accounts of whomever launches the device — and that also means anyone who pings Cortana can get your data. "If you connect your Fitbit account, anybody will be able to get an update on your fitness successes and stats," notes reviewer Chris Davies. Lying about your workouts? Your roommate's gonna know.
Natural Language

Tech companies like to make a big deal about the idea of natural language ability — which is just another way to say how well does your device understand you when you talk to it? Anyone who has a smartphone knows the deeply tortuous experience of asking a digital assistant to call a work colleague and having it misdial you mother instead. (Or some iteration of this.)
But digital assistants are getting much smarter. Cortana was put to the test against Alexa and Google Home by Time magazine in its review. Asking Cortana how to cook a steak took a couple of tries. But again, Google and Alexa didn't fare well either. Still, the review noted that Cortana could read back cooking tips from websites alongside Google — not Alexa.
Smart Home connections
Invoke works out of the box with five launch brands: Insteon, Wink, Samsung SmartThings, Philips Hue and Google Nest. But Engadget had trouble connecting Insteon to Philips Hue smart lights, even resetting its Hue smart hub to no avail.
CNET also felt the launch line-up was a bit on the short side, noting that Harmon Kardon was working with additional brands, including Honeywell and Ecobee, and hoped those would be added soon.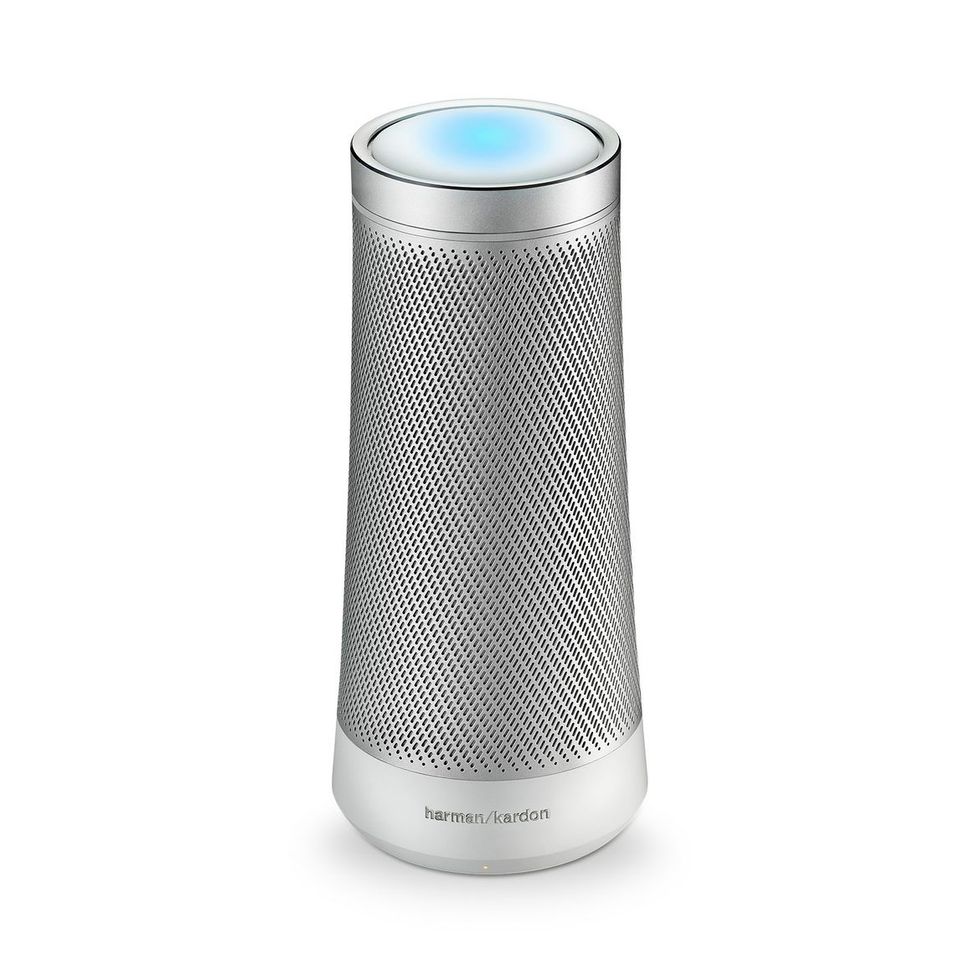 Invoke speaker with CortanaHarmon Kardon
Design and details
Harmon Kardon isn't known for pushing out poor design. Yet CNBC noted the short electrical cord on Invoke with means the device needs to sit fairly close to an outlet, and calling that "…a weird design decision." Still, the site noted that the overall look was more "sophisticated" than Amazon Echo and Google Home.
CRN liked the hands-free calling built into Cortana via Skype, and the ease of integration with Office 365 and Outlook. So for anyone embedded in the Microsoft world, Invoke is going to make them be feel very comfortable.
Bottom Line
Invoke is launching with a $199 price tag. Keep in mind that consumer can buy an Alexa-enabled Echo for just $99, and Google Home for $129. Across the board the $199 launch price made reviewers pause — and it should. Smart speaker design makers are looking to bring pricing down on these gadgets, at $199 Invoke is more than twice the price of one of its biggest competitors.
ZDNet's Mary Jo Fowley may have made the most succinct point that after spending a week with Invoke — and seeing if the device would finally push her to buy a smart speaker. Instead, her time with Invoke made her feel that smart speakers remain "….curiosity items than must-haves," she wrote. And in the smart home, digital assistant space, that doesn't work for anyone.