Netflix is adding a new feature to end a pain point felt — at least once — by all subscribers. This year, the streaming service is adding a shuffle tool, which will autoplay a show it thinks you want to watch next, without you having to select it. While this may result in you viewing a few movies or episodes that may not be your favorite, the feature is likely to help reduce those long stretches where you're trying to find something — anything — to watch.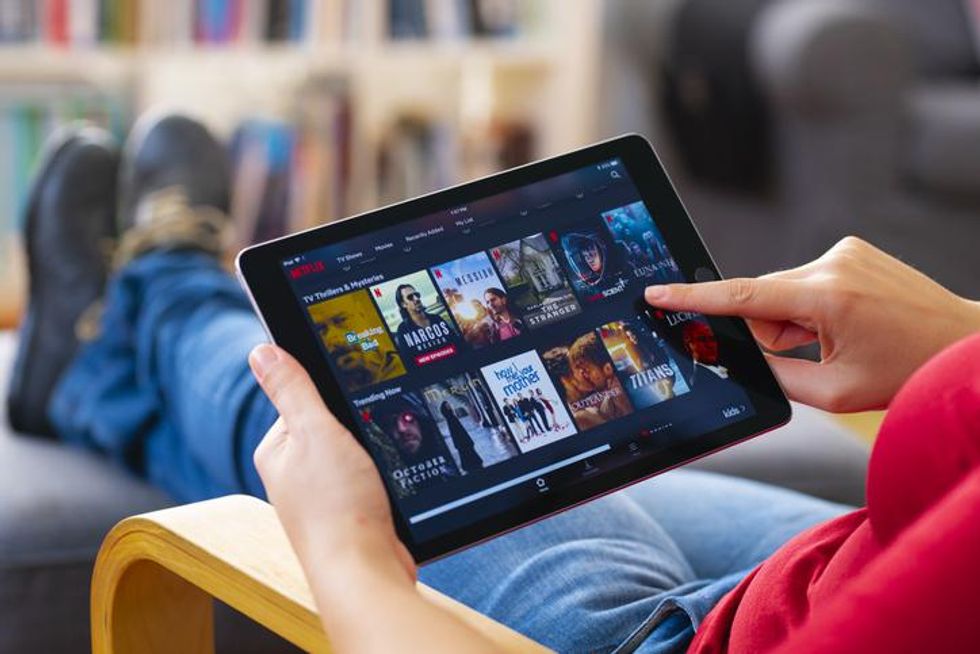 Netflix is rolling the feature out to all subscribers in 2021Getty Images/iStock
While people can certainly surf through recommendations on Netflix, these sections are still time consuming to mine. You can sit down with a bowl of past for dinner, and start surfing for something to watch, only to find you're done earring before you've launched a new show or movie. That's an issue that Netflix even acknowledges itself, in a call to investors this week, reports Variety.

Netflix confirmed the new feature during its investor call this week, but it's already being tested on some subscriber subscriptions now, through the connected TV app. When someone logs on, they select who is watching, and then there is an option for "Play Something/Shuffle Play." And if you don't like what starts playing, you can actually tell the service to select something else, training the algorithm further to your taste.
The new ability should roll out to all users in the first half of 2021.
Fire TV Stick with Alexa Voice Remote (includes TV controls) | HD streaming device | 2020 release
smart home compatibility checker
to find the perfect smart TV that is compatible with your smart devices in your
smart home.
Introduction of The GearBrain, The First Compatibility Find Engine for Smart Devices www.youtube.com