Like GearBrain on Facebook
Spin, an electric scooter hire startup acquired by Ford in November 2018, is to expand rapidly across the US from August. The growth will see 15,000 new scooters deployed across eight cities.
The company also this week announced a new model of e-scooter. Made by Xiaomi, the China-based leaders of the nascent electric scooter industry, the new model used by Spin can go up to 37.5 miles on a full charge.
Read More:
The new scooter also has a larger and strengthened frame with a wider and longer platform, larger 10-inch tires for a smoother ride, improved acceleration and uphill performance, and bespoke security screws developed to prevent vandalism. The new model also features a more intuitive and responsive bike-handle braking system.
Rival startup Bird announced its latest scooter in May, with a range of up to 30 miles. In late-2018, fellow firm Lime said its latest scooter also has a range of up to 30 miles.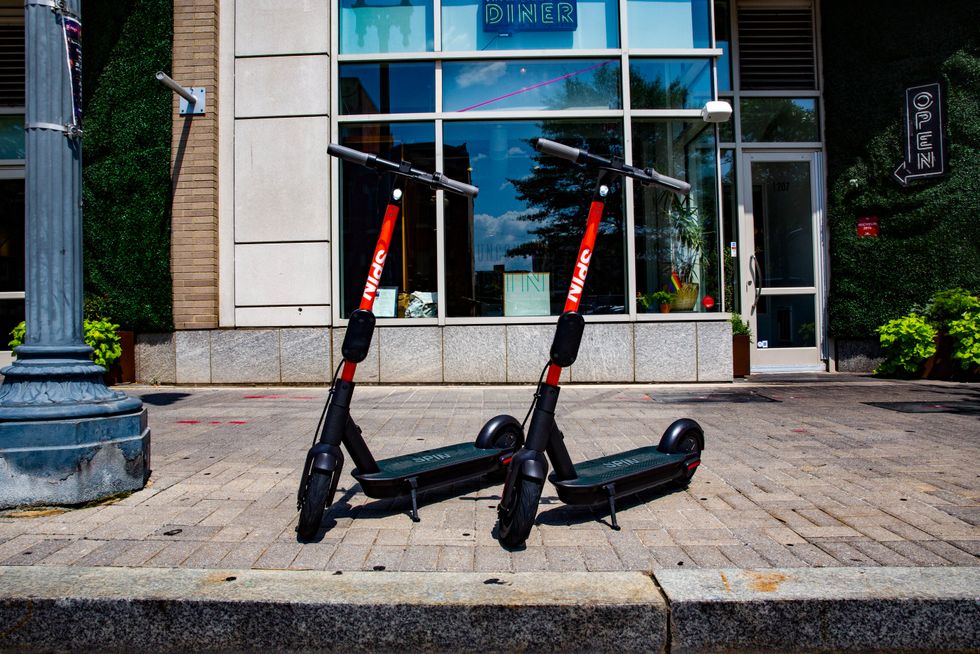 Spin's new scooter has a range of up to 37.5 miles per chargeSpin
In late-2018, San Francisco-based Spin operated in nine US cities and across five college campuses. Now, its scooters can be found in 47 cities and campuses across the US.

As part of an expansion planned to kickoff in August, thousands of new scooters will be made available in Portland, Los Angeles, Denver, Washington DC, Kansas City, Memphis and Minneapolis. Spin says more US cities will follow.
In all, Spin says it has expanded its scooter fleet by 1,900 percent, and its ride numbers have increased by 1,100 percent.
Spin says the improvements for its new scooter will increase its gross margin, while also decreasing costs associated with theft and vandalism.
Speaking of the new scooter, Spin co-founder and chief operating officer Zaizhuang Cheng said: "In our testing of the next edition Spin scooter, we have seen a significant increase in utilization and our customers are taking more rides and traveling longer distances. We will continue to support the creation of more durable and robust scooters in order to meet the market demand, and provide our riders with a safe, smooth, affordable, and reliable ride."
From Your Site Articles
Related Articles Around the Web
Like GearBrain on Facebook