In what is surely the most 2019 story of the year so far, buyers of Nike's smart new self-tying shoes have found their Android app doesn't work properly, bricking the shoes' main feature.
When working properly, the high-tech Nike Adapt BB shoes are supposed to have their fit adjusted via the smartphone app. The app, for iOS and Android, also offers a range of fitness-tracking features.
Read More:
But, not long after the trainers went on sale, a firmware update spelled disaster for early adopters of the $350 kicks. While iOS users had no trouble updating the software of their shoes - yes, that is now a legitimate thing to say - Android users had problems.
Multiple reports on the Google Play Store - where the app is littered with one star reviews - clim the fault has left Android users unable to connect to their shoes, rendering their main feature - tying via the app - useless. Instead, users have to resort to two buttons on the shoes themselves, which perform the tying.
One owner, called Chris Sandoval, wrote in a one-star review of the shoes: "Same as others. App won't pair with left shoe. Paired with sneakers right after unboxing, then completely crashed after last update...tried resetting shoe, uninstalling app, turn off Bluetooth with no luck".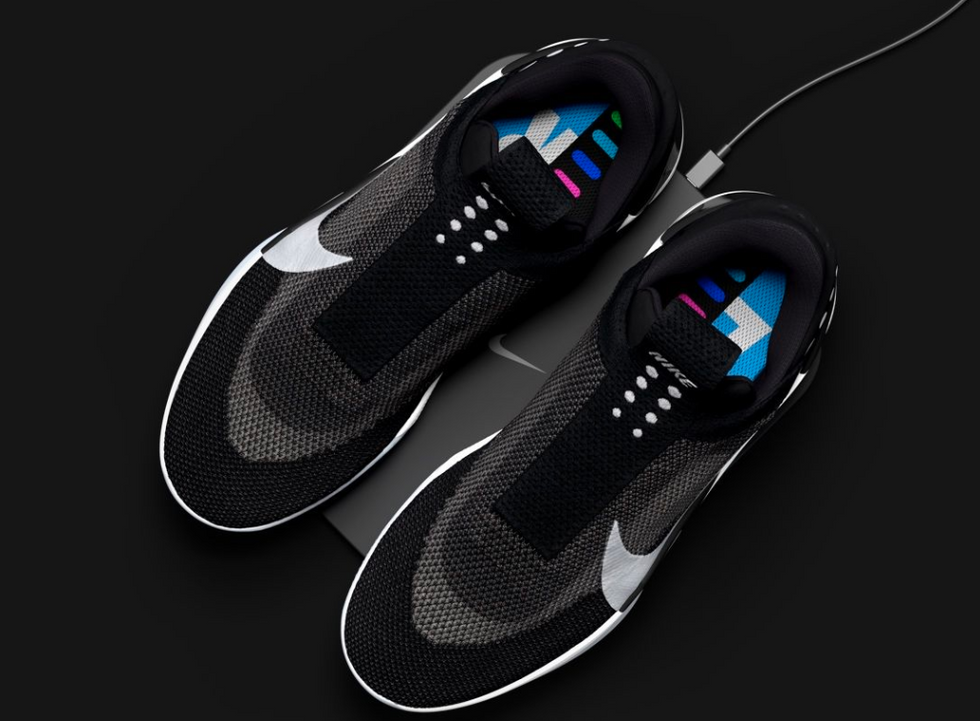 The shoes were bricked after a failed Android app software updateNike
Another owners, Asa Domolky, wrote: "Can't believe Nike put out a product that just feels rushed or unfinished. Support has been useless thus far."

As for February 21, Nike has begun replying to some of these one-star reviews, saying: "We are aware of the issue and are actively working on a solution." Nike did not give an idea of when this solution will be made available for owners of the shoes.
We perhaps shouldn't be too surprised by this situation. As evermore 'dumb' devices are given connectivity and smartphone apps, there's just more potential for things to go wrong. We have seen this all over the home with Nest suffering from outages, smart locks being bricked by software updates, Alexa going offline, and the Google Assistant listening when it shouldn't.
And yet we are only just starting to see clothing like the Nike Adapt BB gaining connectivity and smartphone apps. It is perhaps no surprise that these first steps into connected smart clothing will result in the occasional stumble.
NBA smart jersey NikeConnect launches www.youtube.com