A lot of smart home technology featured by GearBrain is focused on making your life easier, simpler and less stressful. Devices and appliances which switch themselves on and off; gadgets that do the hard work like mowing and vacuuming for you. But what about when you actually want to put in the effort?
That's where smart gym equipment comes in.
While smartwatches from the likes of Apple and Samsung, and fitness trackers like the Fitbit, have made the world more aware of how much they move each day, we wanted to go a step further. Here, you will find traditional gym and exercise equipment - rowing machine, dumbbells, treadmills and bikes - but which have been given a high-tech makeover.
They are connected, they use smartphone apps to track and to motivate, and they could be the perfect addition to your smart home.
Move It - $399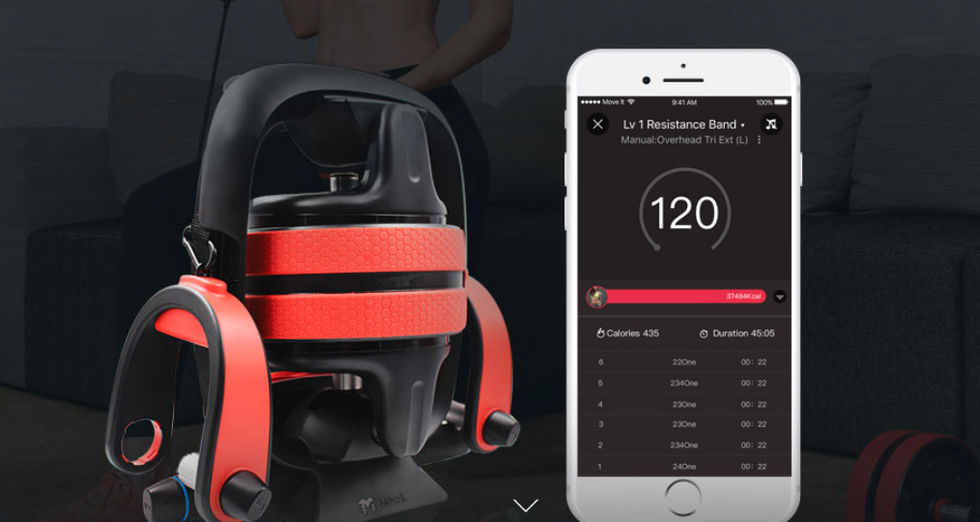 Move It
Move It began life as an Indiegogo crowdfunding campaign which reached over 300 percent of its target in 2016 and is now available to buy. The system claims to turn any 3x3m-sized space into a gym, and can be used with 41 different exercise movements.
The technology is found in the handles, which each have seven embedded sensors and can be attached to four different types of equipment included in the kit. Everything connects together so it can be carried as one, and the handles automatically sync your exercise to your smartphone via Bluetooth each time they are used.
The companion app for iOS and Android includes exercise tracking, plus tutorial videos and a social element where owners can work out with their friends, or compare high scores and workout progress.
Peloton bike - $1,995 plus subscription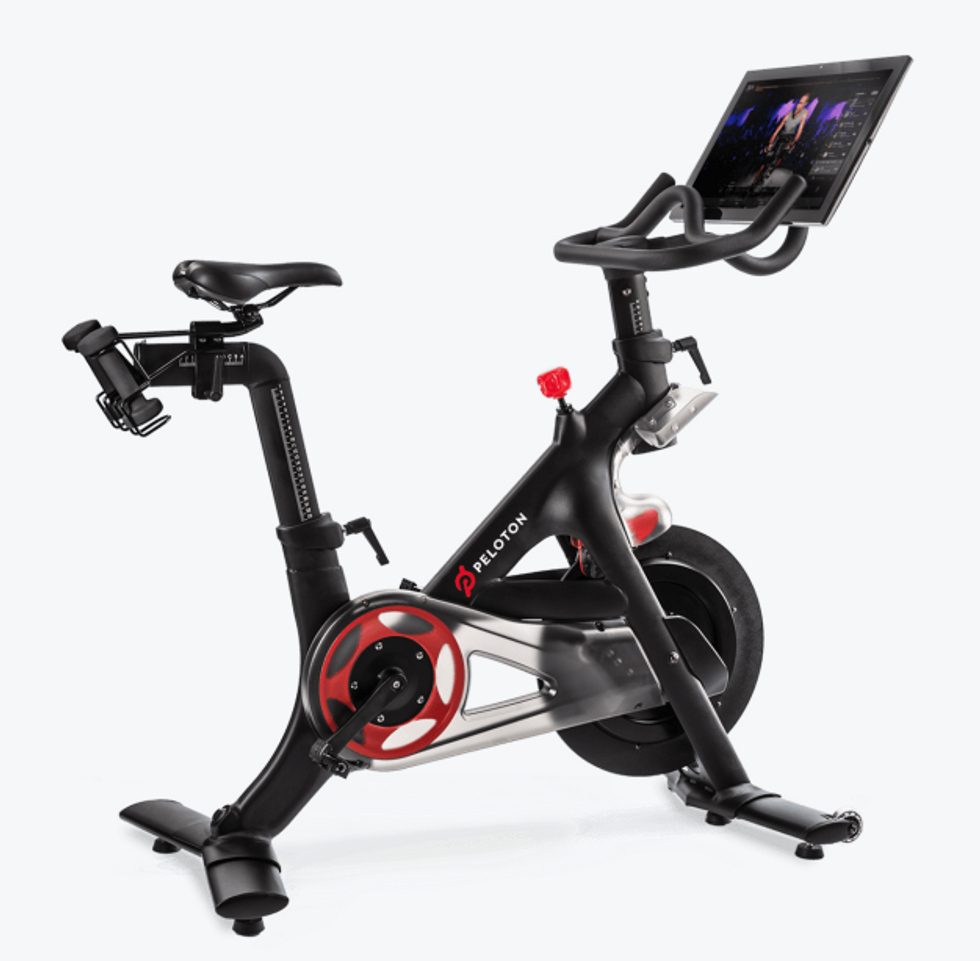 Peloton
One for the hardcore spinning fans, the Peloton is billed as the ultimate home cardio machine. It includes a 22-inch touch screen display, which is where users can watch over 5,000 on-demand workouts, and take part in 14 live studio classes streamed from New York every day and presented by professional instructors.
A belt-drive system means the bike is quiet to be used at night without disturbing the rest of your household, clip-in pedals mean you can wear your own cycling shoes, and there's a dumbbell holder just behind the saddle for when cycling alone somehow isn't enough.
Like we said, this is one for the real enthusiasts - because not only does it cost almost $2,000, but the exercise videos and live streams require a $39 per month subscription. Alternatively, if you already own a bike then Peloton offers an iOS app which delivers the live and on-demand exercise videos for $13 a month.
LifeFitness treadmill with Track+ Cardio Console - from around $2,500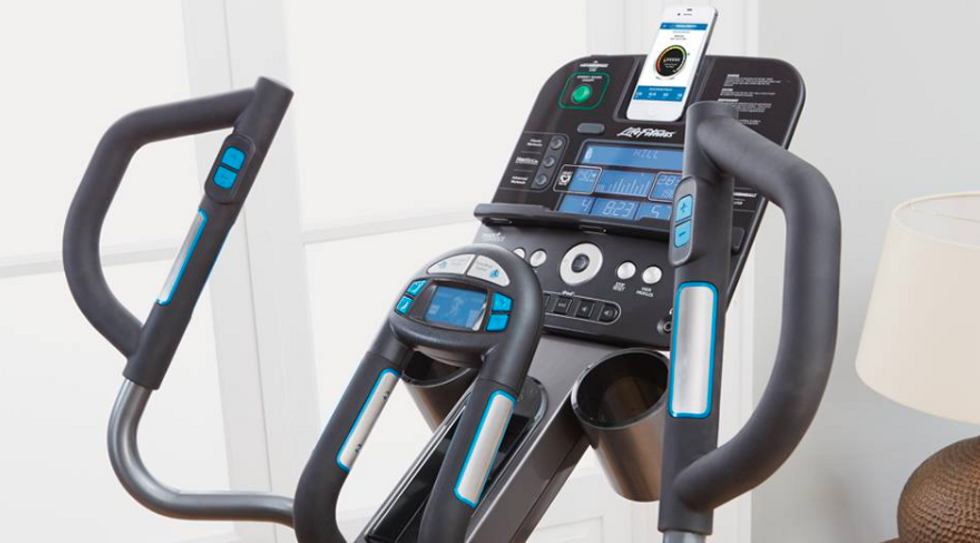 LifeFitness
Also at the pro end of the scale is the Track+ Cardio Console, which attaches to a range of treadmills by LifeFitness. The console is compatible with the company's T3, T5 and F3 treadmills, plus the E1, E3 and E5 treadmills, C1 and C3 upright bikes and the RS1 and RS3 recumbent bikes.
The console adds a smartphone dock so your exercise data can be synced directly to your iOS or Android device. You can sync this with the firm's own LFconnect app, recording speed, incline and resistance date, or log your exercise with third-party apps like Runtastic, RunSocial, Lose It, BullTrainer and others. But with prices starting at around $2,500 for a compatible treadmill, you had better be serious about your running to make this investment.
Bowflex SelectTech 560 Bluetooth dumbbells - $420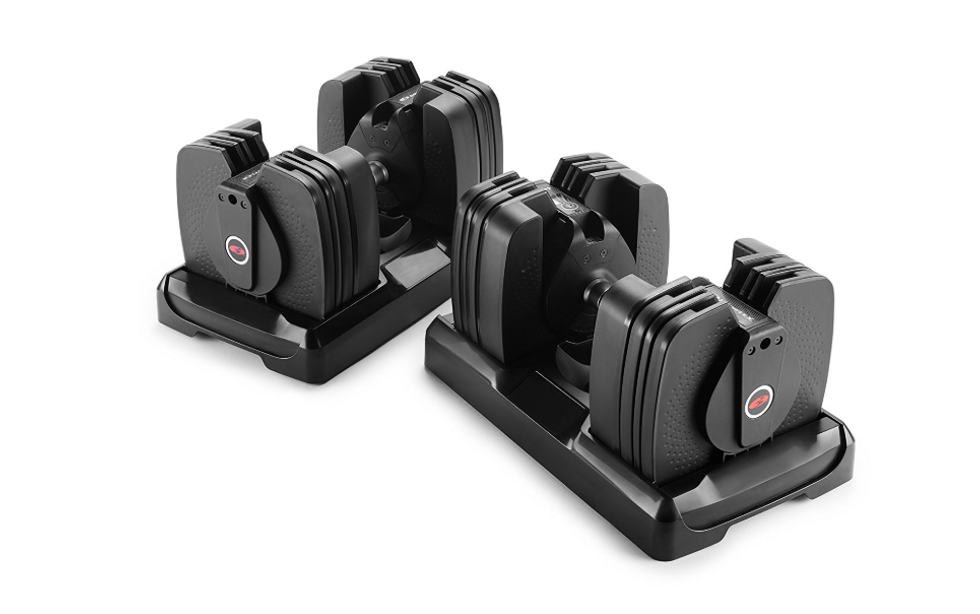 Bowflex
These dumbbells have integrated Bluetooth to sync to your iOS or Android smartphone. There, the data they collect about your exercise to synced to the manufacturer's '3D Trainer' app, where you can log reps and sets, watch video tutorials, and find specific workouts for each muscle group you want to train.
The weights also make use of Bowflex's SelectTech system, where you pick the weight you want via an LCD screen on each dumbbell, then that weight is automatically locked into place when you pick it up. Each dumbbell can be configured to weigh between 10 and 60 pounds.
Wahoo Tickr X - $79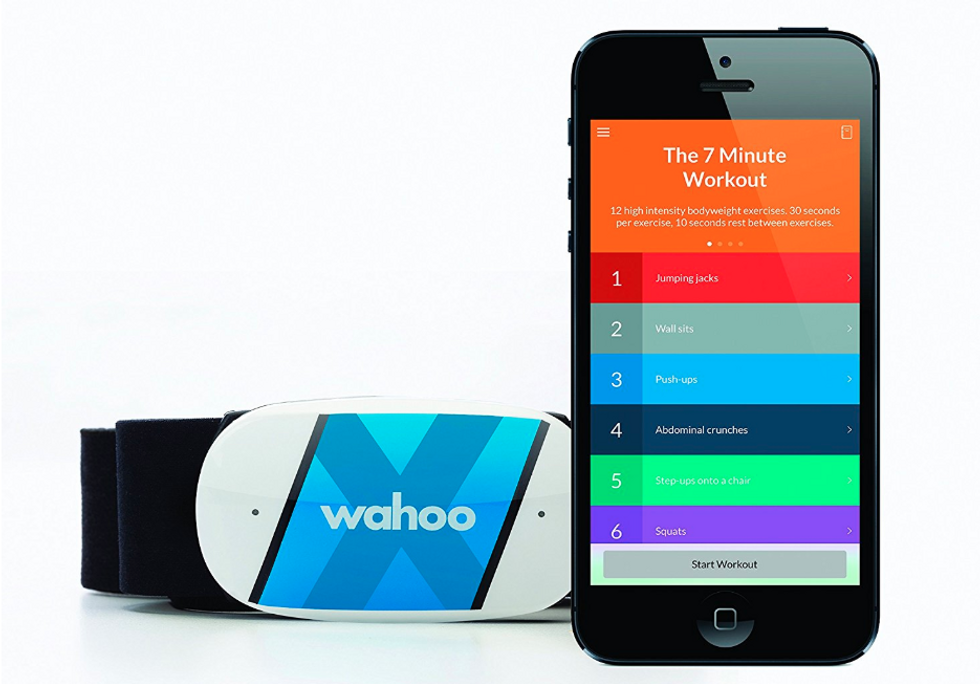 Wahoo
Many smartwatches and fitness trackers feature heart rate sensors - and some, like the Apple Watch, have been found to be genuinely life-saving - but there is still a market for monitors worn on the chest.
They give the freedom to exercise without carrying a smartphone or wearing a watch, are cheaper than smartwatches, and are generally considered to be more accurate. The Wahoo Tickr X is the official heart rate monitor of the Tour de France-winning Team Sky.
The device can be set to sync live data to your smartphone, or save it and transfer once you get home, so the phone doesn't have to come with you on every workout. Data can be synced with more than 50 exercise apps, including Nike+ Running, MapMyFitness, Runkeeper, Strava and Apple Health.
As well as heart rate, the waterproof Tickr X measures calories burned, running data and reps completed.
Fitbill Smart Indoor Rowing Machine - $130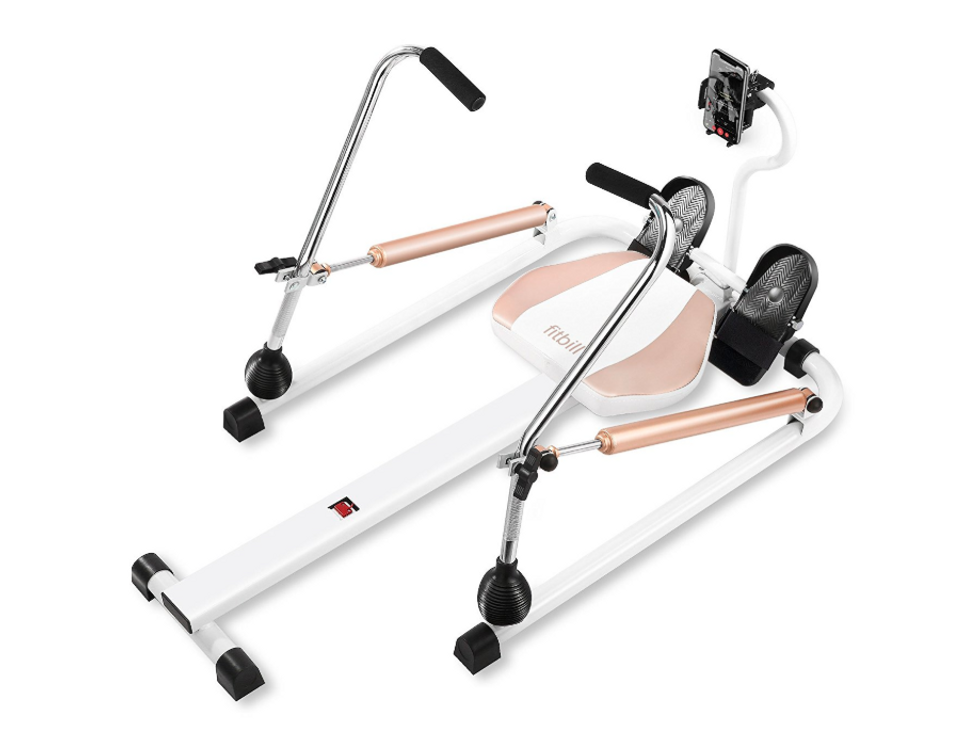 Fitbill
This compact hydraulic rowing machine with phone holder connects to your phone via Bluetooth and automatically logs your exercise to the companion Fitbill app for iOS and Android. As well as tracking each workout, the app provides a training plan and logs data like distance and time rowed, and calories burned.
8fit - free, extra features cost $60 a year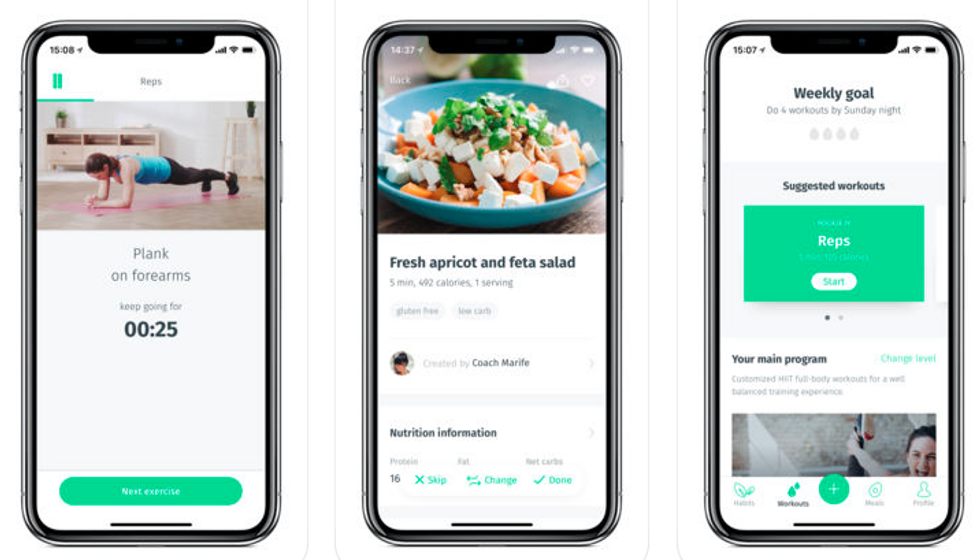 8fit
If there's one thing we have learned so far, it's that smart home exercise equipment is expensive. Thankfully, there is a huge number of fitness apps which are free, and often very good. One of our favourites is 8fit, which offers daily HIIT (high intensity interval training) sessions for free, or more specialized exercise routines and a meal-by-meal diet plan for $25 every three months or $60 a year.