Like GearBrain on Facebook
It looks like the floodgates of the folding phone market are about to burst open, as Motorola's new Razr goes on sale, Samsung prepares to announce its followup to the Galaxy Fold, and even Nokia is considering a flexible handset.
In fact, the famous Finnish brand could be doing more than that, if a rumor published by NokiaMob is to be believed. Citing unnamed but historically accurate sources, the website claims HMD Global, which owns the rights to the Nokia name, is planning a folding phone for later this year.
Read More:
Before that, however, the company will reveal a collection of new handsets in late-February, likely at Mobile World Congress in Barcelona. These four models are expected to include the company's first 5G handset, called the Nokia 8.2 5G, and phones called the Nokia 5.2 and Nokia 1.3. A new version of its flagship, called the Nokia 9.2, is also expected to replace the Nokia 9, pictured below.
Nokia 3.1A (AT&T) case,Nokia 3.1C (Cricket Wireless) case,MAIKEZI Soft TPU Brushed Anti-Fingerprint Full-Body Protective Phone Case Cover for Nokia 3.1A/3.1C(Black Brushed TPU)
But the most interesting new handset from HMD is said to be planned for later in 2020, and it'll be a foldable. That's all we know for now, but we wouldn't be at all surprised to see HMD once again raid Nokia's iconic back catalogue for inspiration.
Just as Motorola has done with the reimagined Razr, HMD could fit a folding display to a version of the Nokia 2720 Flip, which launched in 2019 and is itself a revival of a Nokia classic.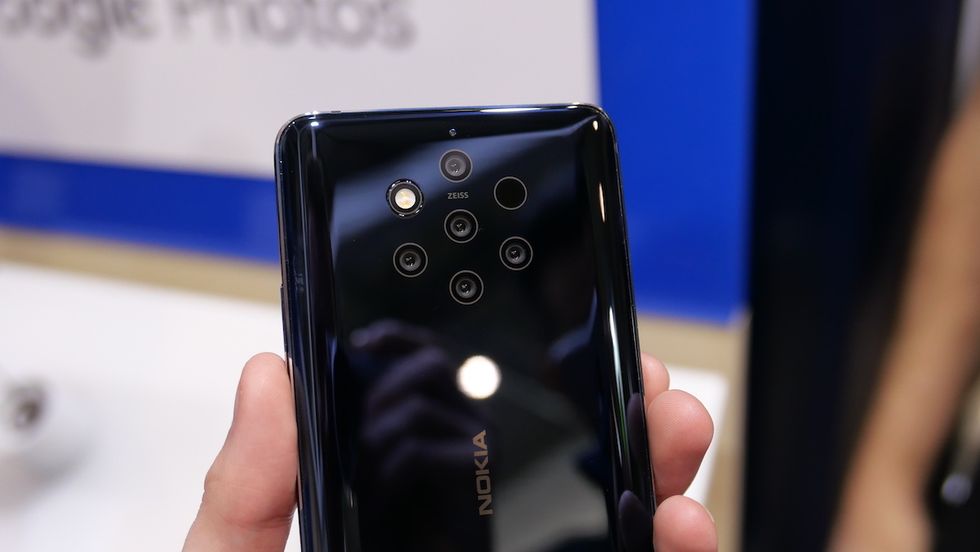 The Nokia 9 has five rear cameras GearBrain
We expect to see a number of folding phones at Mobile World Congress, which in 2019 showcased the Samsung Galaxy Fold and Huawei Mate X. This year, the industry show takes place soon after Samsung is expected to reveal the Galaxy Flip Z on February 11, a folding phone using the same clamshell design as the new Motorola Razr.

Of course, while new folding phones is no bad thing, the primary concern of their manufacturers must be reliability. Samsung was sent back to the drawing board in 2019 when its $1,980 Galaxy Fold suffered from hardware failures immediately after it launched.
Even today, Motorola is urging buyers of its $1,500 Razr to be careful with the delicate plastic display, and warns that "bumps and lumps" on the surface of the folding screen are normal.
We will be most interested to see if HMD Global can overcome the early issues faced by folding phone makers, and if it can pitch a folding Nokia at a lower price point than the $1,000-plus competition.
PeohZarr Wireless Charger Upgraded, Qi 7.5W Fast Wireless Charging Pad for iPhone 11/11 Pro/11 Pro Max/XS MAX/XR/XS/X/8, 10W for Galaxy S10/S10+/S10E/S9/S8/S7 Note10/9/8 (No AC Adapter)
From Your Site Articles
Related Articles Around the Web
Like GearBrain on Facebook