Exactly two years to the day after Nokia completed its $191 million purchase of Withings, the French health technology company is back in the hands of its co-founder.
Eric Carreel, who co-founded Withings in 2008 and serves as the company's president, sold his firm to Nokia on May 31, 2016, after which Withings became known as Nokia Health.
The Withings name was retired and removed from the wearables, smart body scales and other health devices it sold, replaced by Nokia.
Read More:
But after rebranding the entire Withings product catalogue, Nokia struggled to make a success of its new Health division. An internal Nokia memo written to staff in February this year said the department was undergoing a "strategic review," adding: "Currently, we don't see a path for it to become a meaningful part of a company as large as Nokia."

Now the company is back with Carreel, according to an announcement on the Nokia website today (May 31). Carreel says he will "prepare the return of the Withings brand by the end of the year," and that this goal is "at the heart of a strategy focused on innovation that aims to surprise, delight, and above all, help our users achieve optimal health and wellness."
The company currently sells the Steel, Steel HR and Go hybrid smartwatches, along with three types of smart weighing scale, the Thermo body thermometer, a blood pressure monitor, a home security camera with air quality monitoring, and a newly launched sleep tracker which only went on sale a few weeks ago.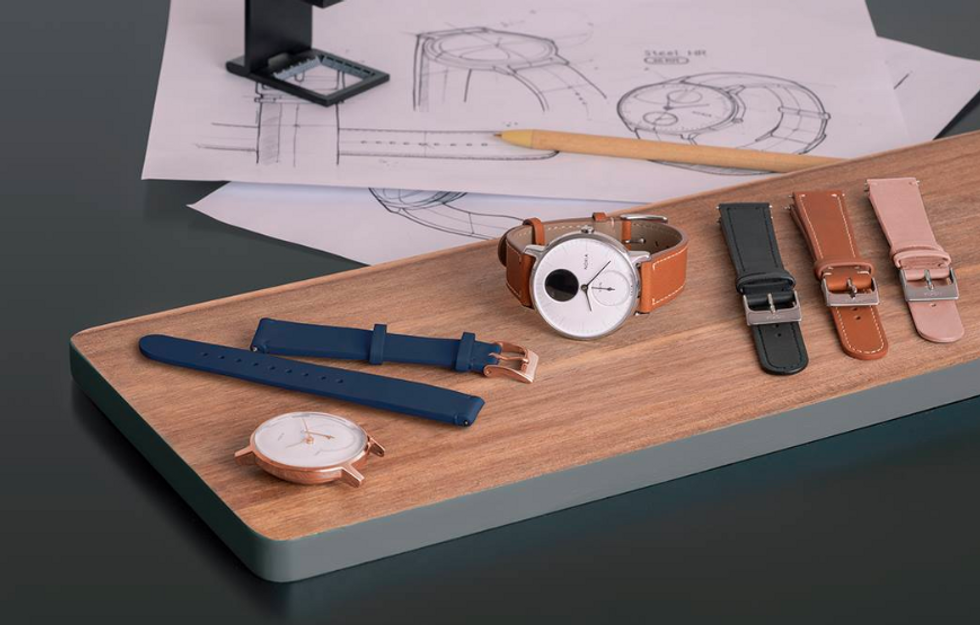 Withings built a reputation for selling attractive hybrid smartwatchesNokia
Nokia Health had an embarrassing stumble earlier in 2018, when it was forced to remove a key feature of its $180 flagship smart scale - the ability to record a user's pulse wave velocity. When logged properly, PWV can be used to measure arterial stiffness, hypertension and poor lung function, but Nokia Health found its scale was not doing this correctly, so the feature was removed via a software update.
Carreel has plans to move the department forward again under the Withings name: "My ambition is to continue to expand on my original mission; to help people take care of their health via cutting-edge connected objects and services that integrate simply and elegantly into their lives. We know that by providing easy and enjoyable access to unique health indicators, and helping people understand how they can take action, we can help to prevent certain chronic diseases and improve health worldwide."

He also assured customers that "your digital health products and services will continue to be supported".
The company, which employs 200 people, will retain its headquarters just south of Paris, France.