Like GearBrain on Facebook
Google has gobbled up smart glass maker North, which is known for its smart glasses, Focals, that push data and augmented imagery into a wearer's eye.
While Google did not disclose the amount it paid for the firm, rumors put the buying price at about $180 million. The company also did not state how North, and its technology would be used within Google's plans, but instead noted how Google is working on an ecosystem where "helpfulness is all around you, where all your devices just work together and technology fades into the background," wrote Rick Osterloh, senior vide president of Google's Devices & Services. "We call this ambient computing."
North is known for its smart glasses called Focals, which can be outfitted with a prescription and work by projecting visuals directly on their retinas. There is an actual tiny projector on the glasses arm, which then bounces on to the lens, and then send that image to the eye. This data includes weather, directions, calendar details and even text messages plus more.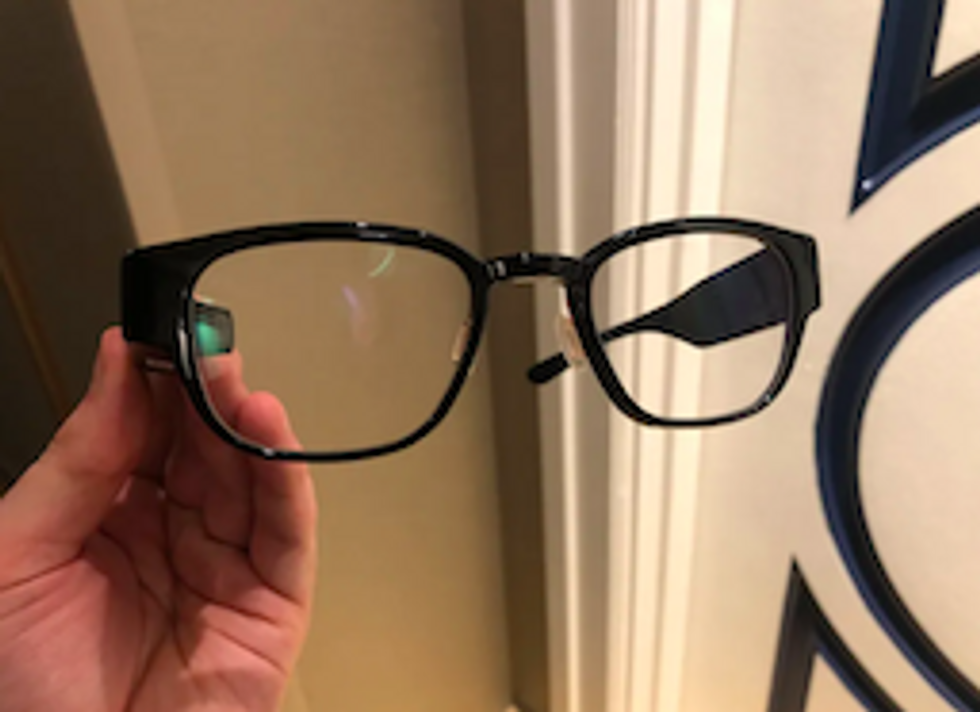 Focals were different than Google Glass in one key area — they can not record GearBrain
They initially launched in October 2018 with a price tag of $999 — so not a device aimed at everyday consumers. The price for the Focals 1.0 quickly dropped to $599, and people could buy the glasses, and try them on, in stores in Brooklyn, Toronto and even small local pop-ups.

The company had plans for the next phase of Focals, called Focals 2.0, in December 2019, saying the glasses would be lighter, as they were able to make the technology inside the device smaller. But now North says that they won't be shipping this next version of the glasses, and will also be "winding down Focals 1.0," wrote North co-founders Matthew Bailey, Aaron Grant and Stephen Lake.
Google, of course, is known for its infamous launch of Google Glass. These are one of the better known smart glasses that generated both fascination and ire among those who wore them, and those who were caught within their frame, as Google Glass could record video what it saw in front of them. The device, now called Glass Enterprise Edition 2, is still alive in business use — but not really with consumers.
Focals can't record what's in front of them, and look a bit more like a regular pair of glasses. In fact, unless they're sending information to the lenses, they just act as glasses, with the projector turned off.
North was founded in 2012, and as of December 2019, had raised more than $170 million in funding from the Amazon Alexa Fund, Intel Capital and others — which is just $10 million less than the rumored purchased price of $180 million. Google has said North will be staying in its home base in Kitchener-Waterloo, Canada.
From Your Site Articles
Related Articles Around the Web
Like GearBrain on Facebook