While we can't visit museums at the moment due to coronavirus lockdown, many offer virtual tours and have put huge collections of artefacts online to view for free.
Often, these tours can be accessed through Google Arts & Culture, a website dedicated to viewing art and historical pieces online. In many cases, Google also includes a Street View-style function so you can wander around the museum or gallery in your web browser.
Read More:
Some of these tours have been available for a while already, but the coronavirus pandemic has prompted others to make more of their items available to view online. For example, The British Museum in London this week made 280,000 new images of artifacts available through its website for the first time. This had been planned for a while, but was brought forward due to Covid-19 lockdown.
Here are 10 museums and galleries to visit online during coronavirus lockdown:

The British Museum, London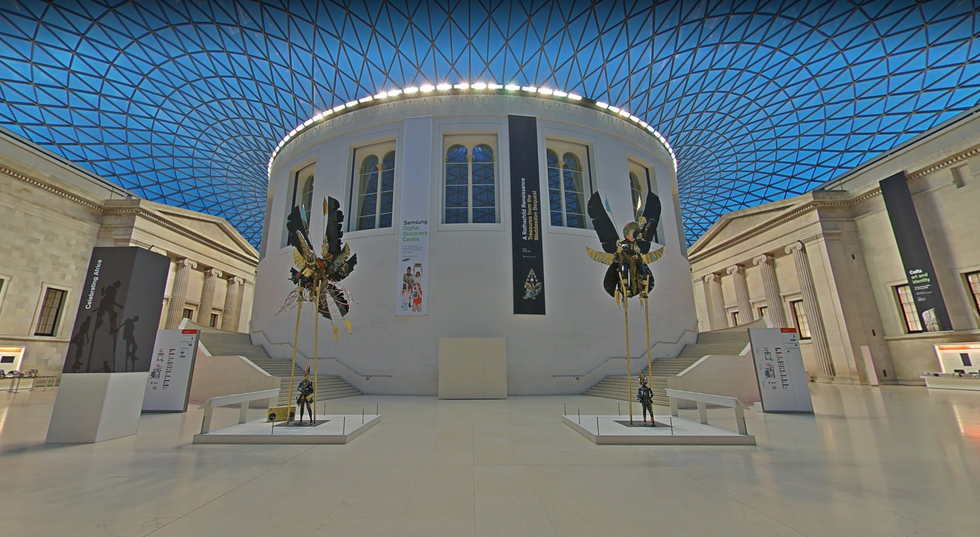 The British Museum virtual tourGoogle Arts & Culture
As mentioned above, The British Museum has added 280,000 items to its online collection of artifact photography. These sit alongside 4.5 million other items, including the Rosetta Stone, that can all be viewed online. The images can also be used license-free for any non-commercial reason.

The museum also uses Google Arts & Culture to offer a range of Street View-style virtual tours, letting you walk around 30 different parts of the vast museum.
The Museum of Modern Art, New York
MoMA has 129 pieces of artwork to view online through Google Arts & Culture, including a detailed look at pieces by van Gogh, Cézanne and Rousseau. The museum's own website also currently has an online exhibition on Dorothea Lange.
American Museum of Natural History, New York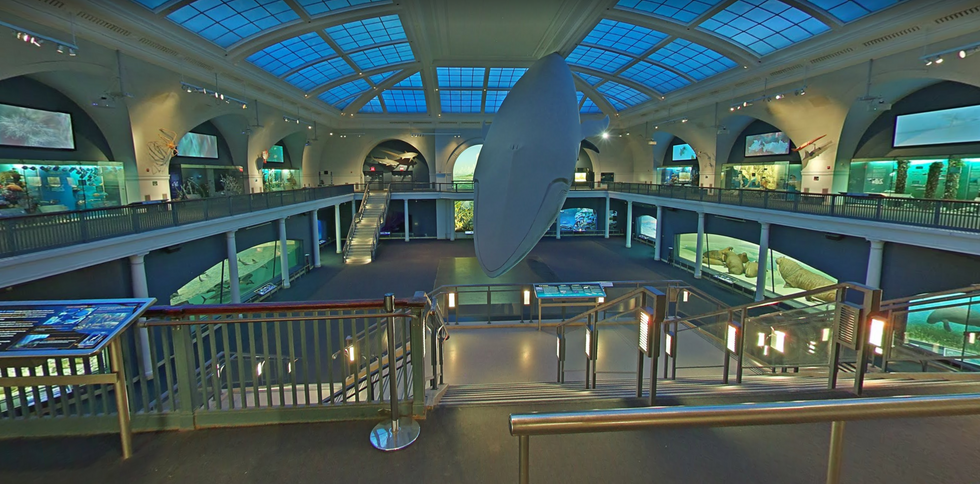 American Museum of Natural History virtual tourGoogle Arts & Culture
Also on Google Arts & Culture, New York's Museum of Natural History includes three long-read photo essays, high-quality photographs of over 2,000 items, and over 20 areas of the museum to walk around virtually.

The J. Paul Getty Museum, Los Angeles
Featuring art from the eighth through the twenty-first century, the J. Paul Getty Museum has over 15,000 items to view online, plus a large collection of Street View-style environments to walk through, covering much of the museum. The art collection includes pieces by van Gogh and Renoir.
The National History Museum, London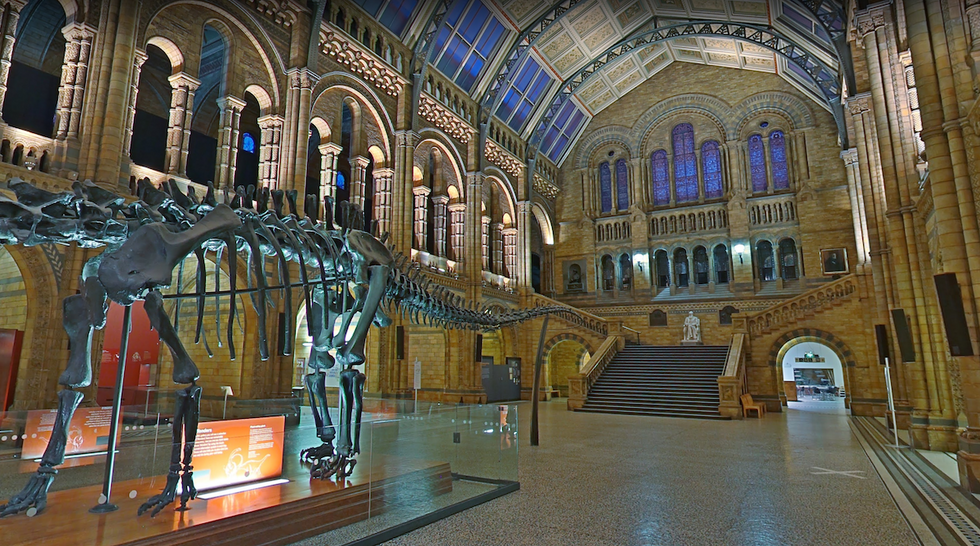 London National History Museum virtual tourGoogle Arts & Culture
This South Kensington, London museum has uploaded almost 300,000 images to Google Arts & Culture, ranging from significant history documents, through to a wide assortment of specimens. There are two 360-degree experiences to digitally walk around, and the museum's own website includes a variety of extra videos and virtual tours, including content narrated by Sir David Attenborough.

As with other London museums, the National History Museum is taking part in the BBC's Museum From Home initiative, which runs through April 30.
The Louvre, Paris

The website of the world's largest art museum has six virtual tours, covering Egyptian antiquities, arts and dance, the Renaissance, and the remains of the Louvre's moat.
Smithsonian National Museum of Natural History, Washington DC
Using its own virtual tour system instead of Google's, the Smithsonian history museum lets you wander virtually around the entire exhibition, with a map making it easy to jump from one room to the next.
Vatican Museums, Rome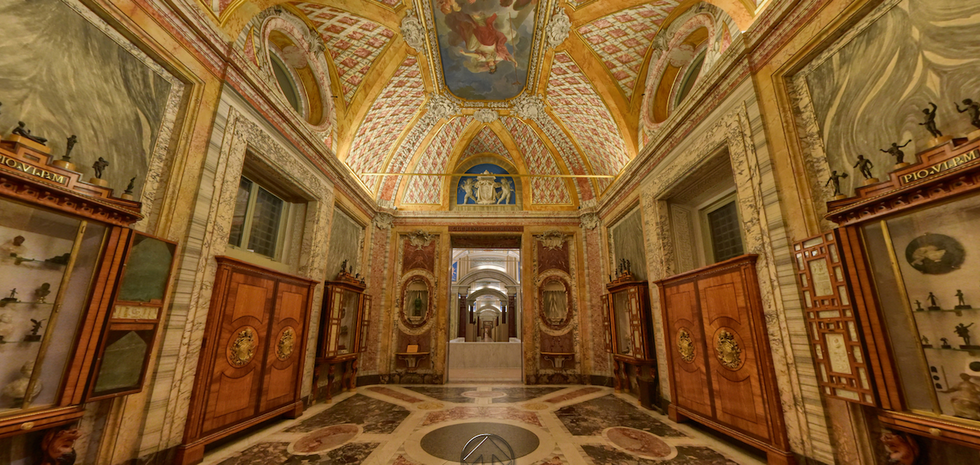 Virtual tour of the Vatican museumsVatican Museums
Don't forget to look up to admire the painted and vaulted ceilings, as you walk around the Vatican Museum's eight virtual tours. These include the Sistine Chapel and Raphael's Rooms, and while you can't wander as freely as you can with Google's system, the Vatican Museums website still offers high-quality, 360-degree photography.

The website YouVisit also provides a detailed tour of Vatican City, complete with automate panning 360-degree images and a presenter guiding you through each view in more detail.
The National Gallery, London
This website includes a Google-powered 360-degree tour of seven of the National Gallery's rooms, plus the central hall linking them all together. The tour was created in 2016, so is still reasonably up to date, and the website also offers a virtual reality tour of the Sainsbury Wing, which features a world-class collection of Early Renaissance paintings.
Petersen Automotive Museum, Los Angeles
Taking a different approach, the Peterson car museum in LA is premiering new videos every day on its website. These are free but you have to sign up with your name and email address to be contacted ahead of each one starting.
The schedule can be found here, with highlights in early-May including a two-part deep-dive into Ferrari, and walkthroughs of the museum's extensive and often eclectic collection. You can always wander through the museum as it looked in 2015 before a refit, via Google Street View.
Oculus Quest All-in-one VR Gaming Headset – 64GB