Like GearBrain on Facebook
In the US, more than a trillion gallons of clean water is wasted through leaking pipes every single year, according to the EPA.
To help combat this, technology firm Belkin and plumbing company Uponor have created a joint venture called Phyn.
Read More: CES 2018 - The biggest news from the world's largest technology show, live from Las Vegas
A decade in the making, Phyn is an $850 device which fits to your home plumbing system and monitors water flow 240 times per second. It will alert you via a smartphone app if any irregularities are detected, and even shut off the water supply automatically if a major problem occurs, like a burst pipe.
Announced at the CES technology show in Las Vegas on January 8, Phyn is so sensitive its manufacturers claim it can assign a unique "digital fingerprint" to your water supply. It uses algorithms to analyse "multidimensional sensor data", including pressure, flow and temperature, to build a clear understanding of your home's water system.
Fed by an ultrasonic flow sensor, these algorithms learn over time and become more accurate, helping Phyn to correctly tell the difference between regular water flow and a problem like a lack of pressure or a leak. The device measures 8.4 inches long, 5.6 inches wide and weighs 2.2 pounds.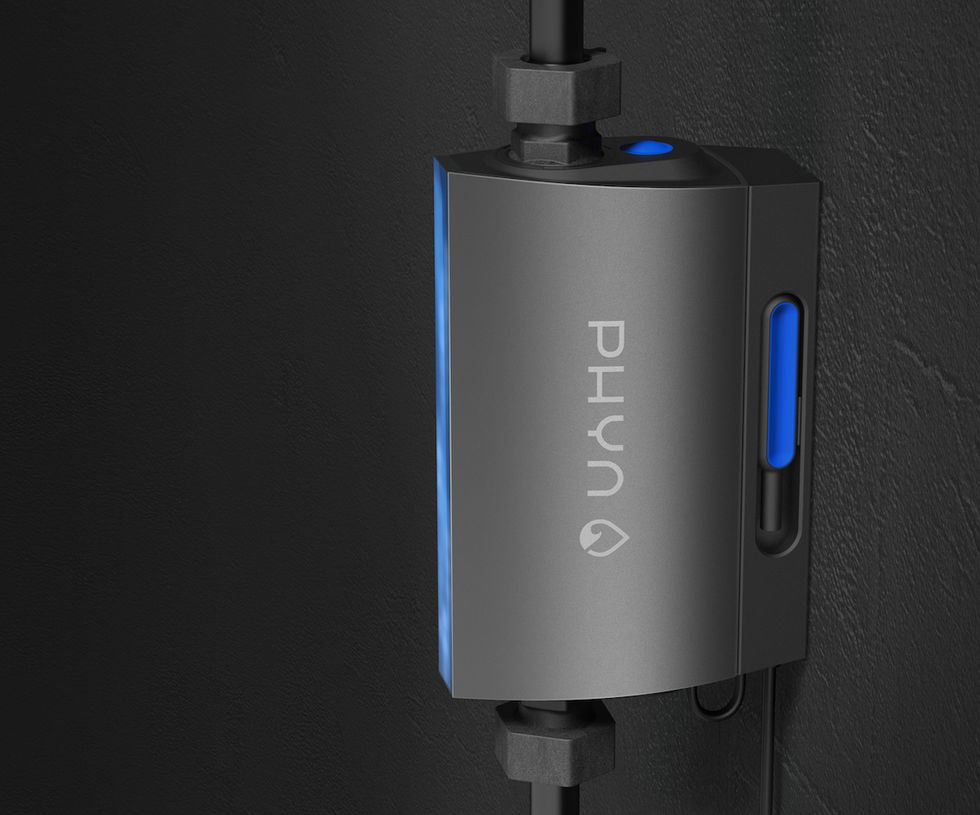 The $850 device monitor water pressure 240 times per second Phyn
During 10 years of development, the Phyn joint venture collected over 10 billion data points from 10 million water events, such as toilet flushes, showers and garden irrigation, to train the system to accurately identify water flow problems.
Priced at $850 plus installation, Phyn will soon be available exclusively through Uponor Pro Squad in 30 US markets. These include New York, Los Angeles, Chicago, Philadelphia, Dallas, San Francisco, Washington DC, Houston, Atlanta, Phoenix, Toronto and Minneapolis.
Phyn chief executive Ryan Kim said: "Water is our most precious natural resource and an essential part of our daily lives. However, it is often underappreciated and the plumbing system that conveys it, overlooked."
Jacob Atalla, vice president of sustainability at KB Home, a smart home developer, said: "We have been following Phyn's development from its early stages and featured it in several demonstration homes. We're glad that Phyn, in collaboration with our longtime plumbing partner Uponor, is now reaching the wider market. We are enthusiastic about the launch of Phyn Plus and its potential to integrate smart plumbing into our evolving concept of a smart home."
From Your Site Articles
Related Articles Around the Web
Like GearBrain on Facebook