Like GearBrain on Facebook
GearBrain is on the show floor in Vegas to bring you the biggest news from CES 2018. This article will be updated throughout the show with everything we write, so stay tuned and buckle up for the year's biggest week in consumer tech.
This week, the world's largest technology companies - and some of the smallest, too - will take over the Las Vegas Convention Center, installing acres of show stands covered in enormous televisions, autonomous cars and more smart home gadgets than you even knew existed.
Read More - CES 2018: The three big things to know ahead of this year's show
CES is where technology trends are set for the months, years and even decades ahead. Many products revealed this week will arrive in store before the year is out, while others will go back into hiding, to be worked on deep into the next decade.
One of the key battlegrounds of CES 2018 will be the smart speaker and virtual assistant space. Amazon Alexa dominated CES in 2017, but for 2018 it's time for Google to strike back. Not usually one to make much noise at CES, Google spent the weekend installing an enormous stand at the Convention Center, complete with two-storey slide and massive 'Hey Google' branding. Make no mistake, Google is in Vegas to take the fight to Amazon in a big way.
Elsewhere at CES, we expect to see augmented reality take another leap forward, while virtual reality will struggle to prove itself as more than mere novelty.
As is more often the case each year at CES, the automotive sector will spell out the future of transportation with dozens of electric and autonomous concept vehicles. Some are close to mass production while others remain a decade away.
Wearable gadgets will track our health more closely than ever, as they transform from chunky sci-fi novelties into attractive yet potentially life-saving devices.
The CES stalwarts will be present and correct, with huge televisions (8K this year, not just 4K) and ever-smarter fridges with transparent touch screens on their doors.
Here's a taster of everything that has happened in Vegas so far:
Day Two: Tuesday, January 9
Lenovo makes shotting VR easy with Mirage camera and Daydream headset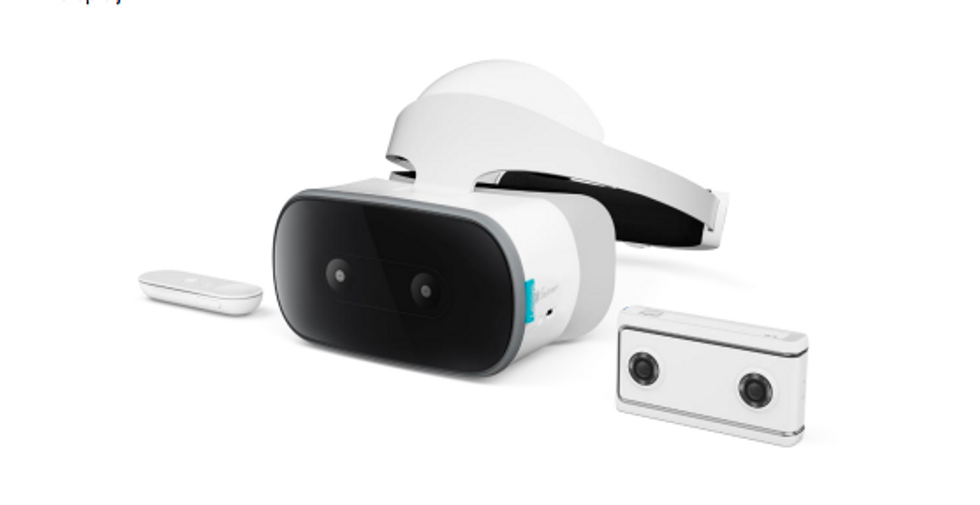 Lenovo
Lenovo has revealed a pair of new devices to capture and view virtual reality content, under the company's Mirage sub-brand.
For capturing 180-degree VR content, the Mirage Camera is a compact $299.99 device which has two fisheye lenses in front of a dual 13-megapixel camera setup.
Dell reveals jewelry range made with gold recycled from old PCs
Dell has teamed up with actress Nikki Reed to announce a new range of sustainable jewelry made with gold recycled from discarded computers.
The reclamation process used by Dell is claimed to have a 99 percent lower environmental impact than traditionally mined gold.
August Access: Smart lock company to offer in-home delivery - but would you trust it?
Following in the footsteps of Amazon, smart lock company August and delivery firm Deliv have teamed up to offer an in-home delivery service.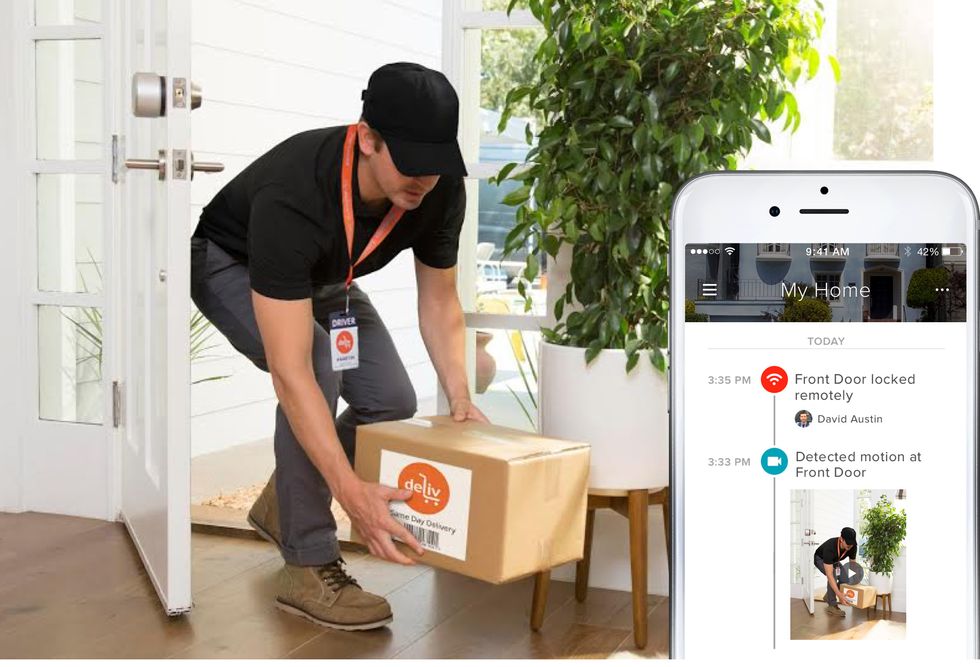 August
This is where the courier receives a one-use code for unlocking the customer's door, allowing them to place packages safely inside the property instead of leaving them outside, where they could be damaged or stolen.
CES 2018 reveals the future of the car: Here is everything you need to know
Manufacturers get the chance to show off far-flung concepts of what driving - or being driven by a computer - might look and feel like in the decades to come. They use the show to announce partnerships with tech companies for better smartphone app integration and in-car entertainment, and CES also gives tech firms themselves the chance to flex their motoring muscles.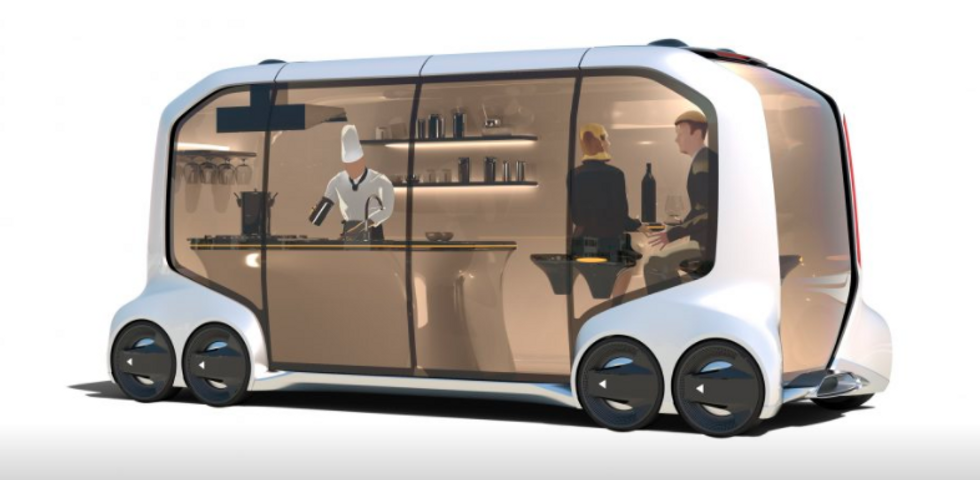 The e-Palette can be an autonomous van, taxi, bus, shop or event restaurantToyota
Day One: Monday, January 8
Is 2018 Google Assistant's year to shine?
Google's voice A.I. is set for a breakout year — embedding into cars, TVs and headphones and putting the squeeze on Amazon's smart assistant. The number of ways people will be able control their devices, and access Google's own apps, through Google Assistant will grow exponentially in 2018.
Lenovo launches a smart display with Google Assistant baked in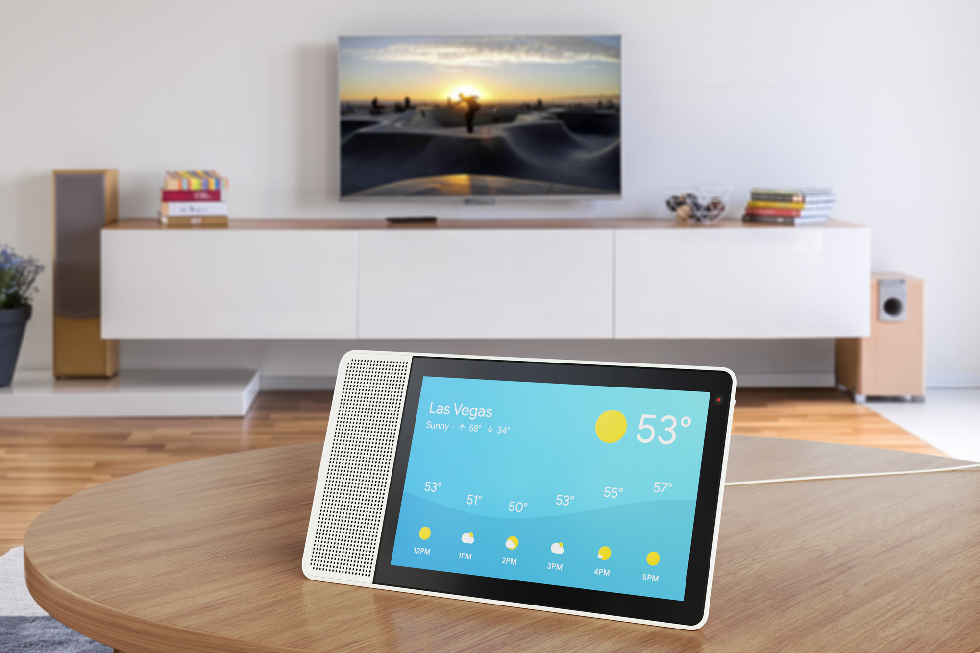 Google Assistant now has a rival to the Amazon Echo ShowLenovo
Lenovo's making friends with Google Assistant through a new device called the Lenovo Smart Display, that will play music, connect to other smart devices, including Nest products, and even let you make video calls.
You'll start the display with a "Hey Google," and from there get Google Assistant to read out a morning schedule and even the weather report while you're pouring a cup of coffee. Traffic updates are possible, along with reminders. Forget your best friend's birthday? You can locate a local flower shop that's on your commute in from work.
HTC launches Vive Pro for hardcore VR users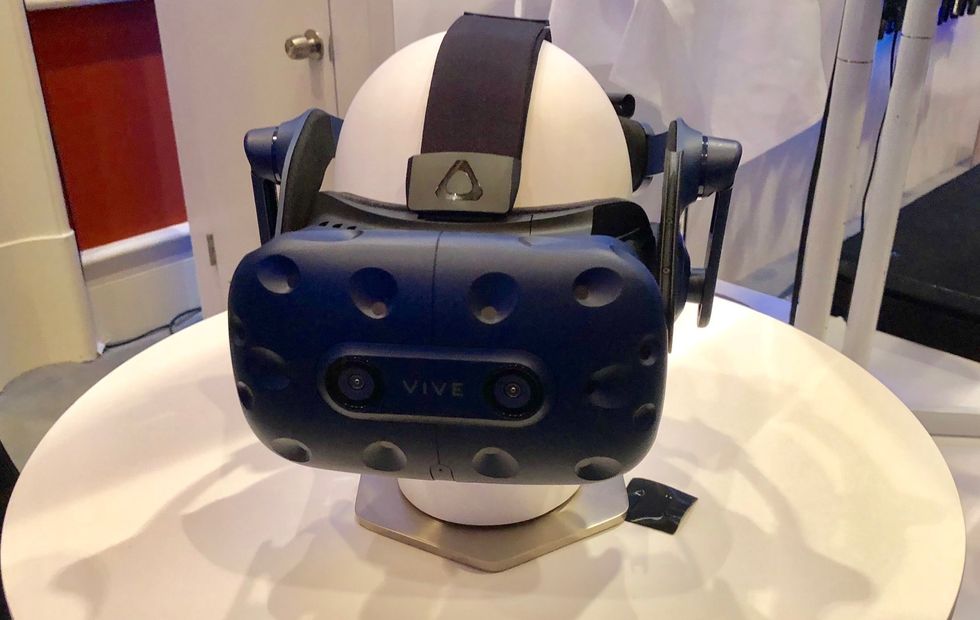 The new Vive Pro has a higher resolution and integrated headphonesGearBrain
HTC is launching a souped-up version of its Vive virtual reality headset — the Vive Pro. Aimed at the hard-core gamer and those in the business world, the new headset beefs up resolution, offers amplified sound plus a new design for better comfort, says Vive.
Samsung is putting an 8K television on sale this year - and it'll use AI to upscale everything into the super-high resolution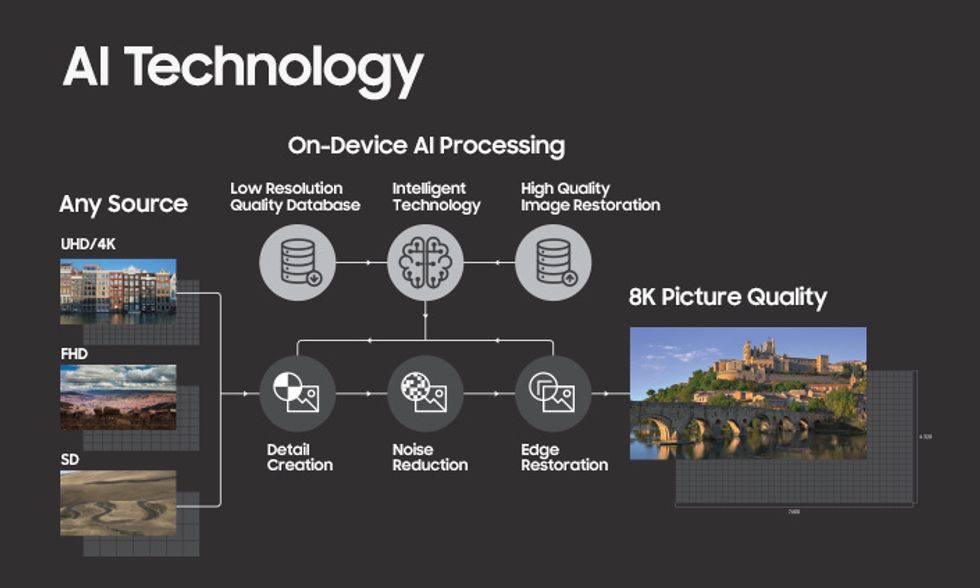 Samsung claims its AI can transform regular TV broadcasts into 8KSamsung
Yes, really. Despite there being almost no 8K available to watch and none being broadcast - perhaps until the 2020 Tokyo Olympics - an 8K TV can be yours before the end of 2018. There's no word on price just yet, and Samsung says the screen size start at over 65 inches, so you had better make some space. Or just buy a bigger house, which is the kind of things a well-heeled 8K early adopter can probably do. Everything 65in and below will remain 4K, also known as Ultra HD.
The TV will use Samsung's qLED technology - not OLED or LCD - so you can expect it to be incredibly expensive.
To help out with the complete lack of 8K content - there aren't even any plans for 8K Blu-rays yet - Samsung will turn to artificial intelligence. This new AI will essentially upscale regular content into 8K. Incredibly, Samsung claims his AI can upscale all content, even video shot in HD and standard definition. We remain skeptical until we see the results in person.
Is LG ThinQ the most complete smart home AI platform yet?
ThinQ is a form of artificial intelligence which is shared across a number of new LG products, from televisions and speakers, to fridges, ovens, washing machines and more. As well as making use of LG's own AI technology, ThinQ leans on both Amazon Alexa and Google Assistant. The former has been demonstrated with recipes provided by smart fridges, while the latter is used to control LG's ThinQ televisions.
Meet Phyn, the leak detecting water monitor your smart home shouldn't be without
A decade in the making, Phyn is an $850 device which fits to your home plumbing system and monitors water flow 240 times per second. It will alert you via a smartphone app if any irregularities are detected, and even shut off the water supply automatically if a major problem occurs, like a burst pipe.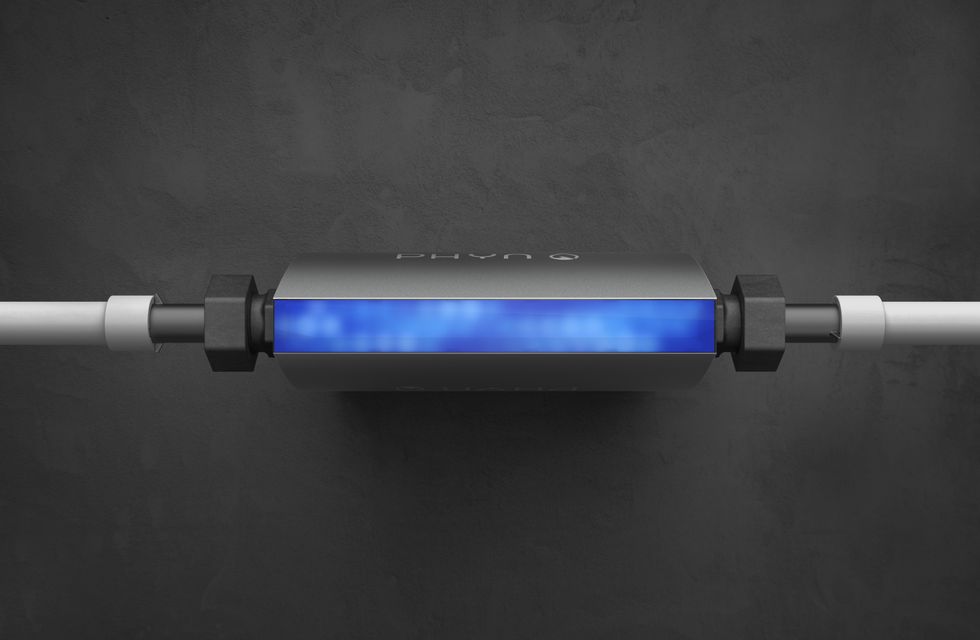 Phyn can automatically cut the water supply if a pipe burstsPhyn
Your dog can now start a video chat with you when he gets lonely
Pet technology company PetCube has announced an update to its pet monitoring system, which lets your cat or dog start a video call with you when they get lonely. Each time your pet stands in front of a sensor fitted at home, the PetCube app will notify you. You can then accept your pet's request for attention, or reject it and call them back later. Yes, really.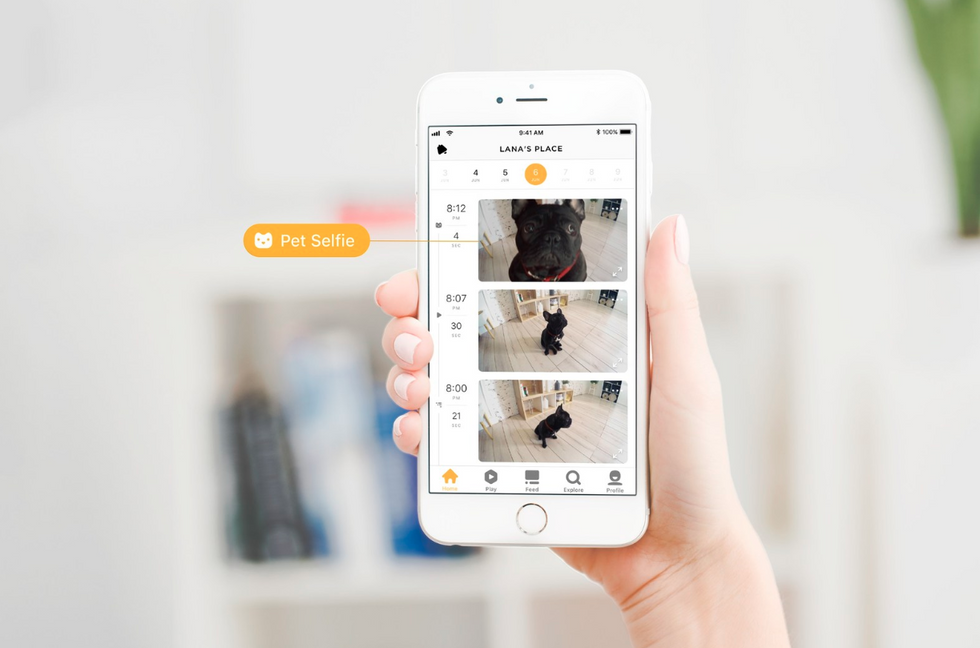 Hello, this is your dog calling. Please pick upPetCube
Streety: New smart home app lets neighbors share live security cam footage to keep their streets safe
Your local neighbourhood watch is about to get more sophisticated, as smart home company Vivint announces Streety - a smartphone app letting neighbors share and view each other's security camera footage.
McAfee and D-Link to protect your smart home from cyberattacks with new router
Cyber security company McAfee believes that smart home gadgets - security cameras, smart speakers like the Amazon Echo, internet-connected door locks and alarm systems - are prime targets for criminals looking to cause physical damage which wasn't previously possible.
As a result, the company has partnered with D-Link to offer a new Wi-Fi router it claims actively helps protect home devices from attack.
Day Zero: Sunday, January 7
Samsung reveals 146-inch TV with new MicroLED technology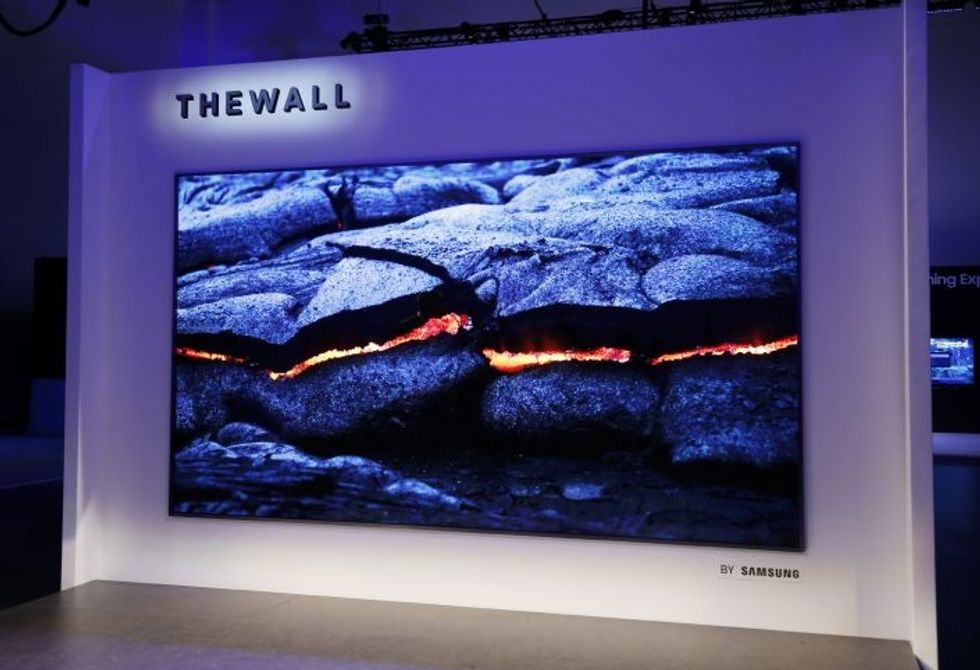 Modular technology means a TV can be produced in any size the customer wantsSamsung
Samsung shows off 'The Wall' - a 146-inch television made using the company's new modular MicroLED technology. The new hardware means Samsung can build televisions of any size, it says, while delivering world-class brightness, color gamut and black levels. Similar to OLED technology, MicroLD provides its own source of light, meaning a separate backlight - which adds size and weight to current TVs - is no longer required.
Samsung also used CES to announce that Bixby, the company's AI assistant and answer to Siri and Alexa, will be coming to televisions in 2018.
Meet Byton - the car which wants to feel like you're driving a tech-filled penthouse
Move over Tesla. Byton is taking a stab at the luxury, electric, autonomous car space unveiling its concept car at CES on Sunday.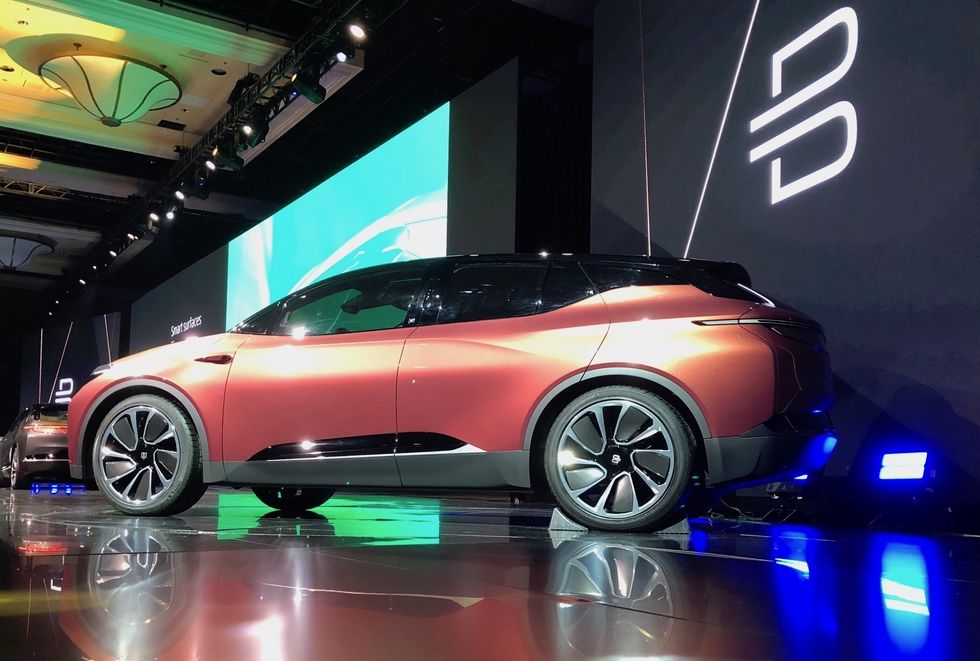 The electric car is dubbed a 'penthouse on wheels'GearBrain
Google Assistant joins
Siri
and Amazon Alexa as a third way to interact with the Schlage Sense smart door lock.
iDevices puts Alexa in a light switch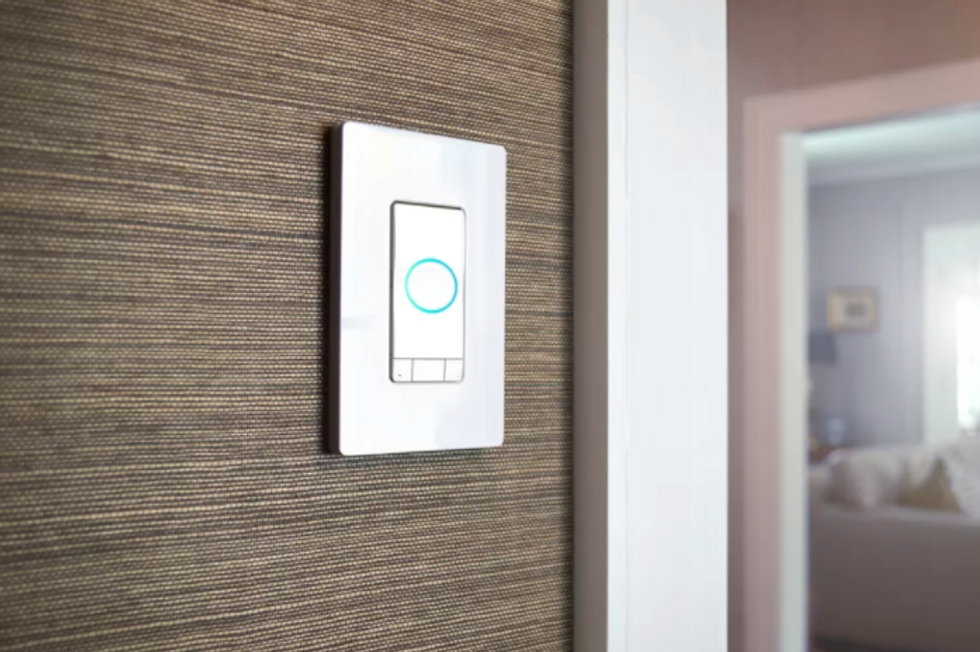 iDevices has fitted Alexa to a light switchiDevices
We already knew Alexa was going to have a big presence at CES in 2018, after a blockbuster show last year. But a day before the show got underway iDevices came up with this - a smart light switch which doesn't just work with Alexa, but has Alexa built in.
There's even a glowing blue light, like on Amazon's Echo speakers, to let you know when Alexa is listening. This is the future, ladies and gentlemen, internet-connected light switches which can read the news, give the weather forecast, and play you music whenever you ask. Then can turns the lights on and off, too.
LG launches ThinQ smart kitchen brand, puts Alexa in a fridge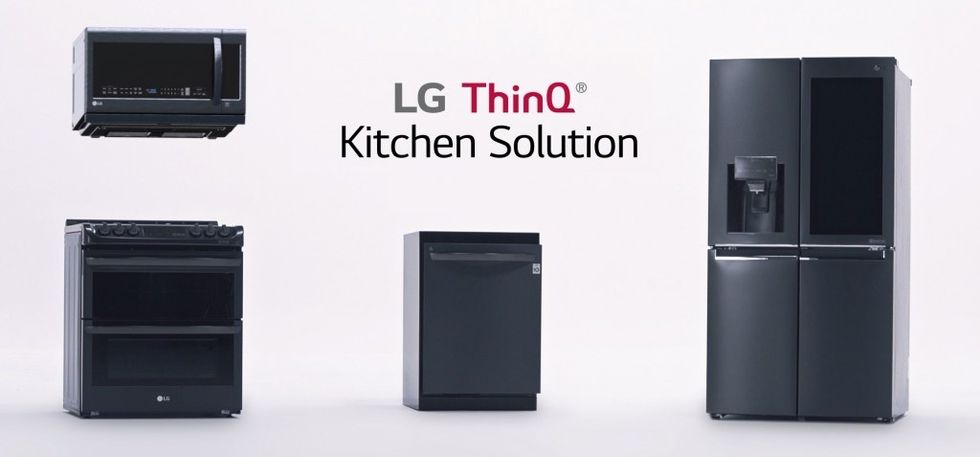 The new ThinQ range includes a fridge with Alexa and a 29-inch displayLG
CES just shouldn't be CES without a smart fridge. This year's model comes under LG's new ThinQ range of connected smart home devices. It includes a huge 29-inch, semi-transparent touch screen on the door, and there's Alexa baked in. LG says its webOS software gives the fridge a "streamlined food management system", and issues alerts when food is approaching its expiration date.
Users can also enjoy music while they are cooking via Amazon Music and iHeartRadio integration. The ThinQ range also includes a self-cleaning oven and a dishwasher.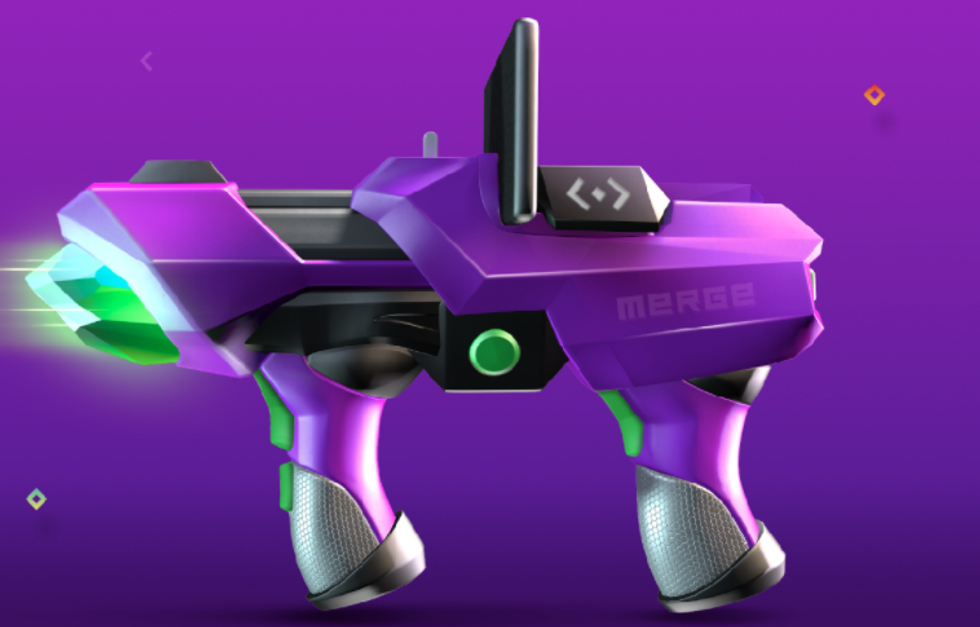 It's a toy gun that allows users to "maneuver around virtual worlds by moving, ducking and jumping in the real world," the company says.

LG reveals TV which can be rolled up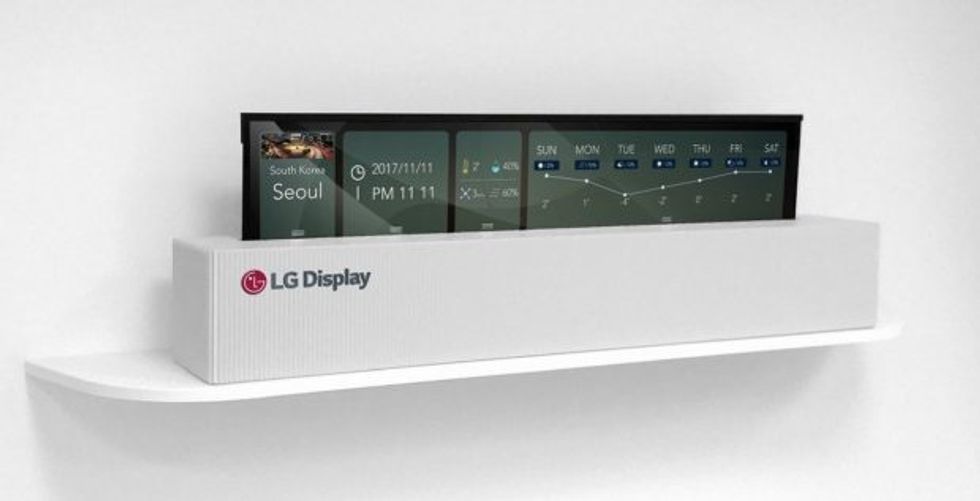 The 65-inch TV rolls put of its own standLG
On the eve of CES, LG revealed a 65-inch, Ultra HD, OLED television which can be rolled up into a compact box. This could make massive TVs of the future easier to transport, although it remains a concept for now and there is no price or expected release date. If we were to guess, we'd answer those with 'very expensive' and 'not anytime soon'. Still, it looks pretty cool right?
Before the show
LG is putting robots in hotels
LG is debuting new robots meant to bring you the morning paper and late night munchies to your hotel room
Hisense TVs to get Alexa for channel hopping, Uber hailing and pizza ordering
New 2018 range of Ultra HD televisions will be revealed at CES
CES 2018: Three big things to know
Augmented reality, health wearables and voice-activated everything
LG's new 4K projector looks like a trash can, but serves up 150 inches of glorious HDR
LG's new Ultra HD projector might look like a trash can with its hinged lens protector, but it is also claimed to be half the size of its rivals and capable of beaming a 150-inch image onto your wall.
From Your Site Articles
Related Articles Around the Web
Like GearBrain on Facebook