Phyn is adding a new device to its product line, a smart water sensor which will not only alert people to leaks, but also be able to link up to the Phyn Plus and trigger a water shut down too.
The new $39.99 Phyn Smart Water Sensor is small, just 3.5 inches, and works on battery power. Because of their size, they can be tucked away into small areas, and can help detect leaks, temperature changes and even humidity level concerns. But the smart home device can also help pick up leaks in refrigerators, washing machines overflowing or even basements that are starting to take on water.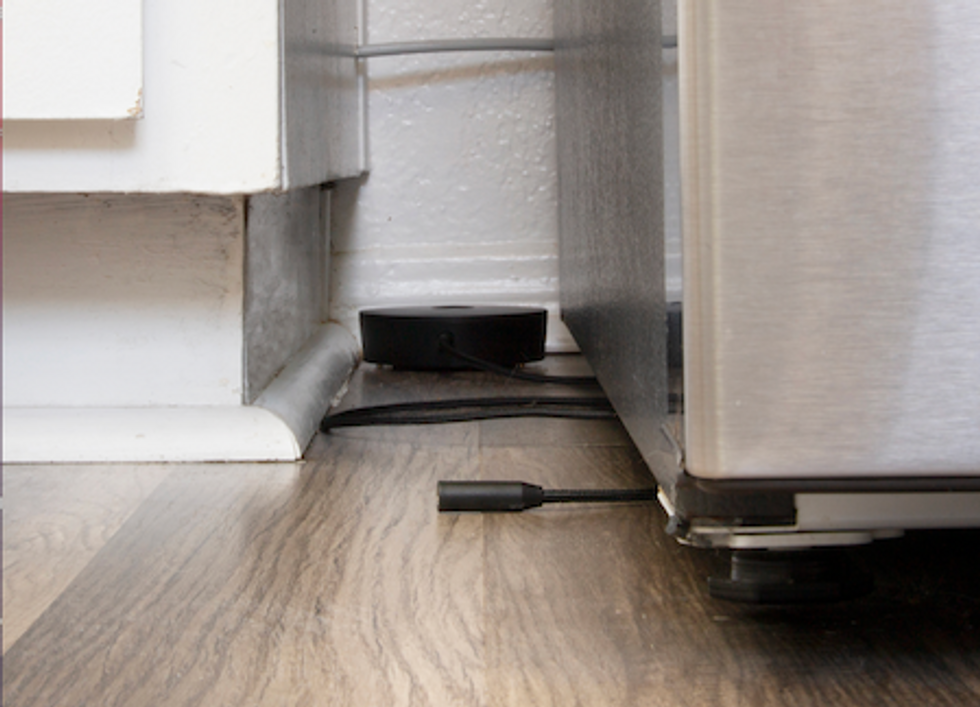 The Phyn Water Sensor Cable expands the reach of a sensor by four feetPhyn
These features, from freezing temperatures to low or high humidity levels, can be spotty in the Phyn app. The sensor itself connects to Wi-Fi and then data is sent to the app, which is free. Smart leak detectors, like these, are designed to help home owners avoid what can be very damaging — and costly — issues caused by water.

The sensor will send out an SMS notification from the Phyn app when it comes into physical contact with water. It was also play an alarm — audibly — and start flashing LED lights on it as well. While the Smart Water Sensor can work on its own, it will also tie in with the Phyn Plus. Paired together, the sensor — if it detects a problem — could then alert the Phyn Plus' shut off valve, and actually turn off water to the home.
At the same time, Phyn is also launching two new accessories, the Phyn Water Sensor Extension Node for $9.99 and the Phyn Water Sensor Cable for $25.99. These are designed to help home owners who have spots that are hard to reach — like under the washing machine, or along floorboards — but they still want covered. The cable extends the reach of the sensor by an additional four feet, and you can loop three cables together for a 12-foot length.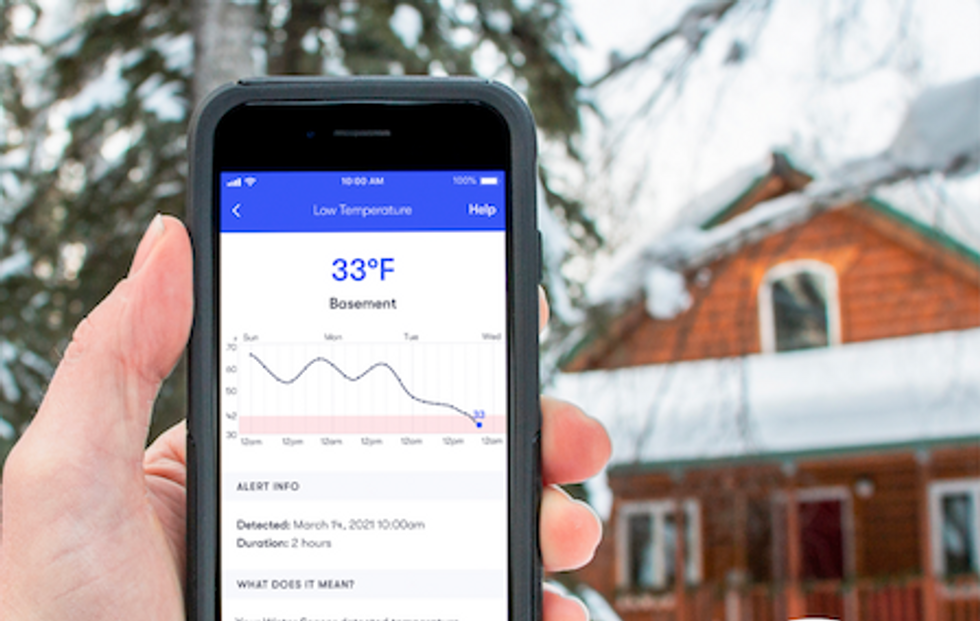 Details about humidity and temperature can be seen in the Phyn appPhyn
"At Phyn, we want to make it as simple as possible for people to protect their homes from the crippling effects and high cost of water damage," said Ryan Kim, CEO of Phyn in a statement. "From the Phyn Plus, our professional whole-home monitoring system, to the DIY Phyn Smart Water Assistant, and the newly released Smart Water Sensor, our broad range of products makes it accessible for all homeowners to start taking proactive measures to secure their homes."

The Phyn Water Sensor Extension Node and the Phyn Water Sensor Cable are available now. The Phyn Smart Water Sensor can be purchased for $39.99 now, and a $73.99 two-pack or a $99.99 three-pack will be available later this spring.
Phyn Smart Water Assistant: DIY-Installed Smart Home Water Usage Monitor & Leak Detector (Compatible with Alexa)