Like GearBrain on Facebook
The new PlayStation 5 video game console is proving incredibly difficult to buy, as limited stock and huge demand has caused shortages right across the US and beyond.
Sony's next-generation console went on sale on November 12, but stock had already dried up during the early pre-order phase The company wasn't able to offer any new stock to retailers, or through its own website, on launch day, leaving gamers frustrated.
Read More:
The situation has led to hugely inflated prices on eBay, Amazon and StockX, where PS5 consoles are changing hands for double the $499 retail price.
But buyers should remain hopeful. Stock is slowly arriving at retailers across the US. Walmart's website currently says PS5 stock will arrive at 9pm ET on November 25. Other retailers will also be hoping to secure some stock ahead of the Black Friday shopping weekend that starts on November 27, and as we head into the holiday season.
Below we have compiled a list of where PS5 stock should soon be arriving, with links taking you right to where you need to be. We urge readers to keep checking these links regularly, and we will update the article if we hear of stock arriving at a specific time, as is the case this week with Walmart.
The Sony Direct website has implemented a virtual queueing system each day, so we recommend readers also try their luck there.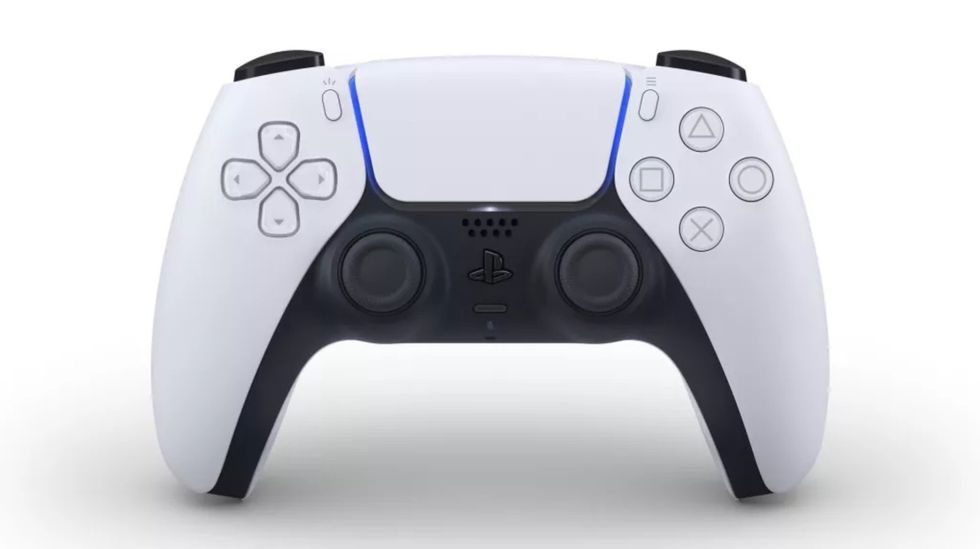 New DualSense controller for the PlayStation 5 Sony
Where to buy a PlayStation 5 in the US:

Walmart – Currently out of stock, but with new stock arriving at 9:00pm ET on November 25
BestBuy – Currently out of stock, but with open-box options available locally
Target – Currently out of stock, but claims of stock arriving in some stores on November 26. Try using the myStore app to check for stock locally
Amazon – Currently out of stock, other than resellers charging three times the retail price
Sony – Currently out of stock, with a daily virtual queueing system
Gamestop – Currently out of stock
B&H Photo – Currently no stock, with option to be notified when consoles arrive
Newegg – Currently out of stock, with bundles also unavailable. To be replenished as soon as possible
StockX – If you are desperate to secure a PlayStation 5, and don't mind paying over the odds, then StockX has a regular supply of consoles. The prices here tend to be more sensible than on eBay and Amazon's marketplace, with an average currently of $652, and goods are shipped from the seller to StockX's warehouses, where they are checked over before being sent to the buyer.
All of the above links are for the PS5 with a Blu-ray disc drive. Sony also sells the PS5 Digital Edition, which does not have a disc drive and retails for $350, but this is also largely out of stock.
As well as checking each of the above websites manually, you can also try using StockChecker, a web page which sounds an alert when stock arrives with a range of online retailers.
Sony Playstation Platinum Wireless Headset 7.1 Surround Sound PS4
From Your Site Articles
Related Articles Around the Web
Like GearBrain on Facebook