It is likely to be an expensive third quarter of 2020 for technology fans. New smartphones are expected from Apple, Google and Samsung – as happens every year – but this year it is also time for a new games console, in the form of either the Xbox Series X or the PlayStation 5.
Both due to land in time for the holiday season, the consoles replace their respective Xbox One and PlayStation 4 predecessors, and do so with hugely more powerful systems, boasting enhanced graphics and ray tracing for the first time. More on that later.
The two consoles look very different on the outside, but share similar specification sheets. However, as their components are largely custom built, it's tricky to call a winner in terms of outright performance and graphical prowess for now. They each come with updated versions of their respective controllers, and backwards compatibility to play old games is possible on both.
They will also both act as excellent home entertainment systems, with Ultra HD Blu-ray drives and the ability to stream 4K content from all the usual places. Prices are still a secret, but we expect both to cost in the region of $400 to $500 – which when you consider the new iPhone is likely going to be over $1,000, represents pretty good value.
Here is how the Xbox Series X and PlayStation 5 compare:
Xbox Series X vs PlayStation 5: Design
It shouldn't really matter what a games console looks like, and yet somehow it splits gamers like nothing else. When Microsoft revealed the cuboid Xbox Series X, people likened it to a refrigerator, while the much taller and more sci-fi inspired PS5 looks more like a space movie prop.
We're sure fans in both camps will get used to the look of each console, but in a purely practical sense we suspect the Xbox Series X will fit more neatly beneath the televisions of gamers than the larger PS5. The latter can at least be laid down on its side, as it is unlikely to fit on a shelf designed to accommodate a DVD player and cable box.
Xbox Series X vs PlayStation 5: Specifications
We don't know exactly how each console will perform just yet, but both parties have released basic specification sheets for each. They are as follows:
Xbox Series X:
Processor: Eight cores at 3.8GHz
GPU: 12 teraflops, 52CHs @1.825GHz
Memory: 16GB GDDR6
Memory Bandwidth: 10GB at 560GB per second, 6GB at 336GB/s
Internal storage: 1TB SSD
Expandable storage: 1TB expansion card
External storage: USB 3.2 external HDD support
I/O throughput: 2.4GB/s (Raw), 4.8GB/s (compressed)
Disc drive: UHD Blu-ray player
PlayStation 5:
Processor: Eight cores at 3.5GHz (variable)
GPU: 10.28 teraflops, 36 CUs @2.223GHz
Memory: 16GB GDDR6
Memory Bandwidth: 448GB per second
Internal storage: 825GB SSD (custom)
Expandable storage: NVMe SSD slot
External storage: USB HDD support
I/O throughput: 5.5GB per second (Raw), 8-9GB/s compressed
Disc drive: UHD Blu-ray player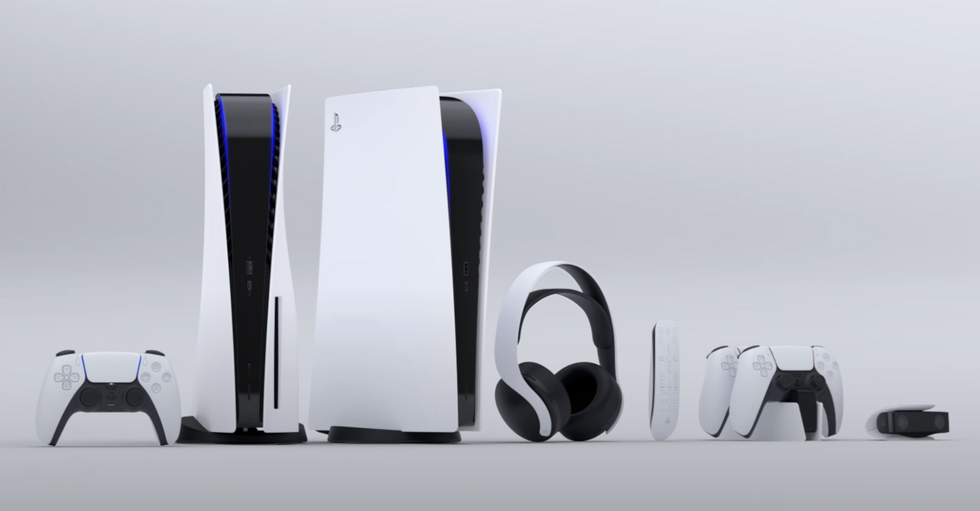 Sony will sell two versions of PlayStation 5, one without a disc drive Sony
These are two very similar spec sheets, with only small differences in processor and GPU speed, internal storage, and I/O throughput speeds. But, as both consoles use custom-built components, rather than bought off-the-shelf from suppliers, it is tricky to say one is definitively quicker than the other.

What we can say at this point is how 825GB in the PS5 (and even the Xbox's 1TB of internal storage) seems on the small side, given how large next-generation games are expected to be. Today's AAA titles like the Call of Duty franchise already weigh in at over 150GB when downloaded from the online store.
Given Sony is also selling a version of the PS5 without a disc drive, which will rely entirely on downloaded games, 825GB doesn't seem like very much at all. Of course, purchased games can be deleted and downloaded again for free, but playing an older game on the spur of the moment is no longer a case of digging it out of the cupboard, but potentially waiting all day (and night) for it to download again.
Storage can be expanded, but we think even that will pose limitations for gamers with larger collections.
It is also worth noting that, as we just mentioned, a slimmer (but likely no less powerful) version of the PS5 will be sold without a disc drive. This follows in the wake of the digital-only Xbox One S Microsoft has sold for a while now, but interestingly there will be no digital-only Series X at launch. We suspect one will arrive later, along with a lesser, more affordable, model likely called the Series S.
Xbox Series X vs PlayStation 5: What is ray tracing?

Microsoft and Sony have both said their next-generation consoles will support ray tracing. This is a new light rendering technique that creates more realistic lighting in video games, which is produced in real time as the player moves through an environment.
Ray tracing simulates and produces every ray of light coming from a light source, and is what's used to create realistic lighting in computer-generated movie scenes. This requires a lot of power and has until now only been an option for very high-end gaming computers. But now the technology will come to consoles and a much larger audience, who will enjoy more realistic lighting and shadows in their games.
Xbox Series X vs PlayStation 5: Controller
Both consoles will come with an updated controller. For the Xbox Series X, the changes are very small indeed, only adding a share button to make it easier to capture gameplay and screenshots to export and share online. We like the current controller so have no complaints here, although we wonder if a new version of the pricey Elite controller might also be on the way.
In August, Twitter user Zak S was able to purchase a mystery new Xbox controller, before it had been announced by Microsoft. The rear of the retail box stated how it is compatible with both the Xbox Series X and the as-yet unannounced Series S console.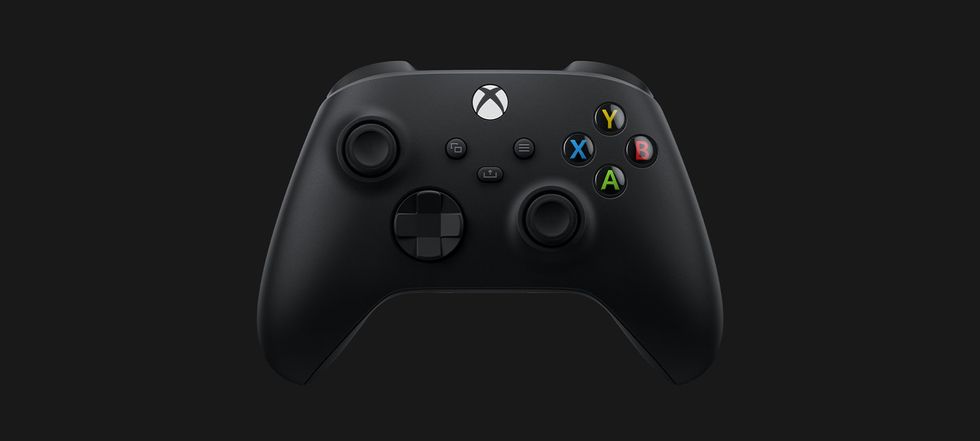 The Xbox controller remains largely unchangedMicrosoft
As for the PlayStation 5 controller, called the DualSense, there are some big changes. The general layout remains unchanged (as it has for over 20 years), but the controller is larger, with redesigned shoulder buttons that include a new form of haptic feedback.

We have always liked the feedback delivered by the Xbox's triggers, so are glad to see this feature arrive on the PS5 too.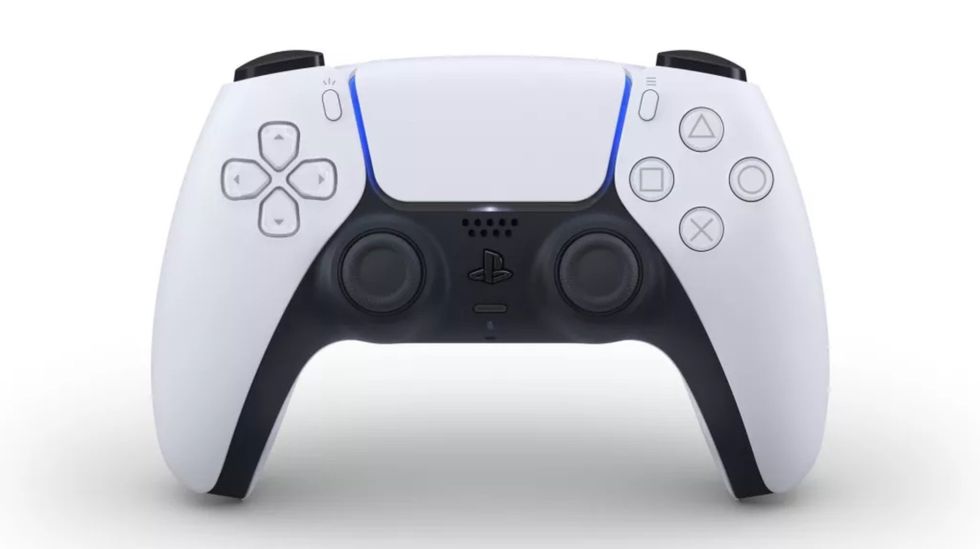 New DualSense controller for the PlayStation 5Sony
Xbox Series X vs PlayStation 5: Backwards compatibility

Backwards compatibility is always a hot topic when a new generation of game consoles are announced. This is the phrase used to describe a new console's ability to play games released on its predecessors.
Backwards compatibility has varied over the years, but for his generation things are looking good. Microsoft has already said that every Xbox One game will be compatible with the Series X, and every game you bought on the One will automatically be available to freely download onto your new Series X. Xbox 360 and original Xbox games will work on the Series X, so long as they already also work on the Xbox One.
Microsoft has also said some older games will be upscaled to 4K resolution (or to a 120fps frame rate), making them look better than when they were new.
Sony has given fewer details about backwards compatibility for now. It has said games tweaked for the more powerful PS4 Pro will work with their enhancements in place on the PS5, but for other titles there could be variations in how well they perform on the new console. Sony has said the top 100 most-played PS4 games will run very well on the PS5 from launch.
Xbox Series X vs PlayStation 5: Virtual reality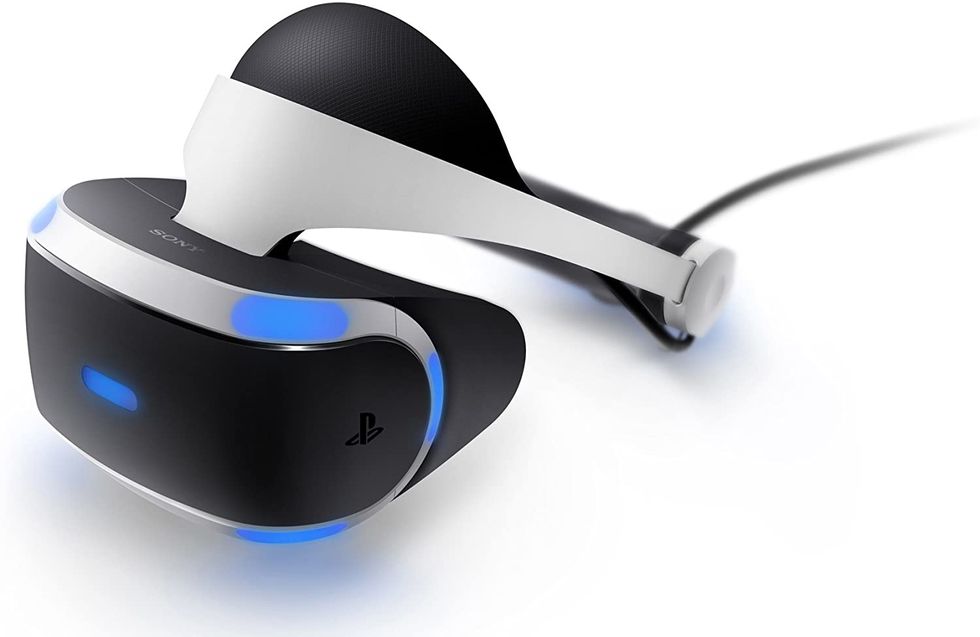 The PS5 will work with the existing PlayStation VR headset Sony
Sony has confirmed the PS5 will be fully compatible with its pre-existing PS VR headset, which has proven popular among PS4 gamers over the last few years. This should mean the continued development of virtual reality games (or at least games which have VR compatibility as an additional feature), and we might even see an updated headset somewhere down the line.

Things are less rosey for VR over at Microsoft. The company has confirmed it has no plans for any virtual reality with the Xbox Series X. No Xbox console has offered VR, so this shouldn't come as too much of a surprise, especially as the technology has generally failed to become a mainstream hit.
Xbox Series X vs PlayStation 5: Price and release date
Neither company has revealed the exact price or release date for its new console just yet. However, Microsoft is the closest to showing its true hand, as on August 11 it revealed the Xbox Series X will arrive in November 2020. We won't know an exact date just yet, but that's at least more specific than the PS5's holiday season release date.
As for price, we expect to see each console cost in the region of $400 to $500, with the digital-only PS5 likely at the lower end of that range. It could potentially be $100 less than the regular PS5, but that is merely our guesswork for now.
We also expect to see a cheaper Xbox Series S at some point too, and a controller for that console, in a matching white finish, leaked in August when a Twitter user was able to buy one. Microsoft is yet to formally announce that console, however, and we don't know yet if it will launch alongside the Series X, or at a later date.
If we were to place our bets today, we would put the Series X at $450 (the same as the Xbox One X started at), and the PS5 at $449 for the digital model and $549 for the version with a UHD Blu-ray drive.
Xbox Series X vs PlayStation 5: Launch titles
When announcing the November release date, Microsoft also said how the Xbox's flagship launch title, Halo Infinite, won't actually be a launch title anymore. Instead, the game has been delayed until 2021. Instead of announcing a set list of games launching on day one, Microsoft says "more than 50" new games are planned for the rest of 2020, across its consoles.
New games developed for the Series X and launching through Xbox Game Pass include The Medium, Scorn, and Tetris Effect: Connected. There will also be "more than 40" popular games newly optimized "to take full advantage" pf the Xbox Series X. These include Destiny 2, Forza Horizon 4, Gears 5, Ori and the Will of the Wasps, Madden NFL 21, and more.
As for the PlayStation 5, things are equally vague for now. As far as exclusive, first-party PS5 games are concerned, Spider-Man: Miles Morales and Godfall will arrive before the end of 2020 and Horizon Forbidden West is coming in 2021. Other exclusives, like Gran Turismo 7, don't have a release date yet.
Astro's Playroom will come pre-loaded on the PS5, as a way of introducing gamers to the abilities of the new DualSense controller.
As with the Xbox, we hope to see a clearer picture of PS5 launch titles in the coming weeks and months.