The last couple of months of 2020 is shaping up to be a very big deal for video game fans. The Xbox Series X, Series S and PlayStation 5 will make their debut, ushering in a new generation of video game performance.
With new consoles of course comes new games, and while both consoles will arrive with new AAA titles for gamers to sink their teeth into, very few will be available exclusively on the PS5, at least at launch. Instead, many will be offered on the PS4 as well, just as they will appear on both the Xbox One and Series X/S.
Read More:
That said, Sony is not entirely following Microsoft with the Xbox's Smart Delivery system, where games bought on the Xbox One are made available to owners for free when they log into their new Xbox Series X/S. Instead, some PS4 games will be free to upgrade to the improved PS5 version, but not all.
Some of the games mentioned below will launch for the PS4, but that copy of the game will also work on the PS5, where it will run with improved graphics. Some can be bought for the PS4, then require a $10 fee to upgrade to the PS5 version.
Naturally, given the year 2020 has been, there are more TBC stickers attached to video games released over the next few months, so some of the information included below may change. Some titles have already slipped from 2020 to 2021, so it's tricky to predict exactly which will arrive before the end of the year.
Games available for PlayStation 5 in 2020:
Assassin's Creed Valhalla: Launching on November 12, 2020 and will be available for PS4 and PS5
Astro's Playroom: Launching on November 12 as an exclusive to the PlayStation 5
Borderlands 3: Launching on November 12 for PS5; already on PS4
Bridge Constructor: The Walking Dead: Due on PS5 before the end of 2020
Bugsnax: Launching on November 12 for PS4 and PS5
Call of Duty: Black Ops Cold War: Coming to PS5 on November 13 ($10 to upgrade PS4 version)
Cuisine Royale: Coming to PS5 on November 12; also on PS4
Cyberpunk 2077: Launching on December 20 for PS5
Dead By Daylight: Coming to PS5 before the end of 2020
Destiny 2: Beyond Light: Coming to PS5 on December 8
Demon's Souls (remake): Coming to PS5 on November 12; previously on PS3
Devil May Cry 5: Special Edition: Coming to PS5 on November 12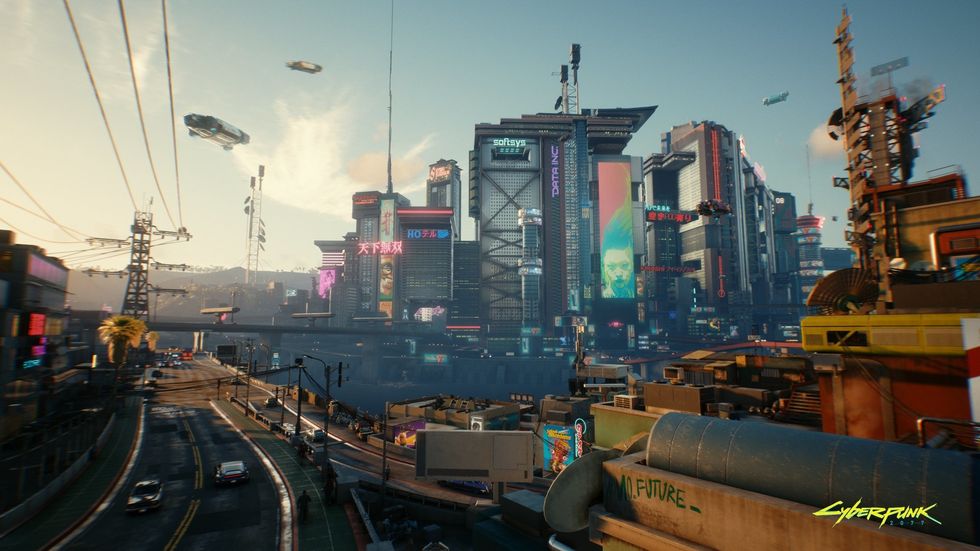 Cyberpunk 2077CD Projekt Red
DiRT 5: Coming to PS4 on October 9 and PS5 November 12
FIFA 21: Coming to PS5 on December 4
For Honor: Due on PS5 before the end of 2020
Fortnite: Free to play on PS5 from November 12, as well as PS4, Xbox One and Nintendo Switch
Godfall: Available on November 12 for the PS5
Goonya Fighter: Coming to PS5 on November 12
Gods and Monsters: Coming to the PS4 and PS5 during the 2020 holiday season
Haven: Coming to PS5 on December 3
Immortals Fenyx Rising: Coming to PS5 on December 3
Jett: The Far Shore: Will be available for the PS4 and PS5 from the 2020 holiday season
Just Dance 2021: Coming to PS5 on November 24
Madden NFL 21: Coming to PS5 on December 4
Maneater: Coming to PS5 on November 12
Marvel's Avengers: Available for PS4 from September 4, with a free upgrade for the PS5 at a later date, but hopefully before the end of 2020
Mortal Kombat 11 Ultimate Edition: Coming to PS5 on November 17
NBA 2K21: Coming to PS5 on November 12; also on PS4
No Man's Sky: Coming to PS5 on November 12; also on PS4
Observer (System Redux): Coming to PS5 on November 12; also on PS4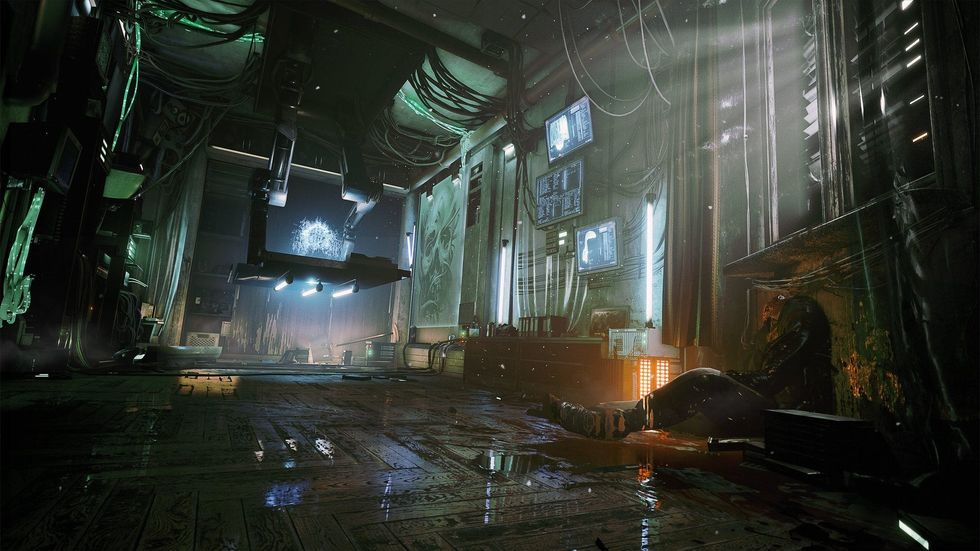 Observer (System Redux)Bloober Team
Oddworld Soulstorm: Will be available for PS4 and PS5 at some point before the end of 2020

Outriders: Coming to both the PS4 and PS5 during the 2020 holiday season
Overcooked! All You Can Eat: Coming to PS5 on November 12; also on PS4
Planet Coaster: Coming to PS5 on November 12; also on PS4
Poker Club: Coming to PS5 on November 19
Puyo Puyo Tetris 2: Coming to PS5 on December 8
Quantum Error: Will be released for the PS4 and PS5 at some point in 2020, date unknown for now
Redo! Enhanced Edition: Expected for both the PS4 and PS5 towards the end of 2020
Sackboy: A Big Adventure: Coming to PS5 on November 12; also on PS4
Spider-Man: Miles Morales: Coming to PS5 on November 12; also on PS4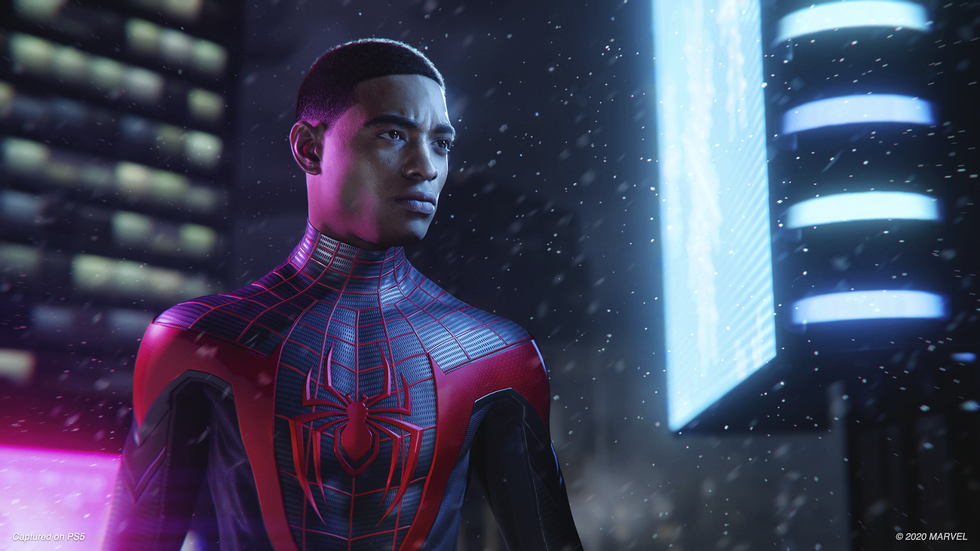 Spider-Man: Miles Morales is the PS5's flagship launch titleMarvel
Spider-Man Remastered: PS5 exclusive from November 12, only available as part of Spider-Man: Miles Morales

Temtem: Coming to PS5 on December 8
The Pathless: Coming to PS5 on November 12; also on PS4
Tom Clancy's Rainbow Six Siege: Due on PS5 before the end of 2020
Warframe: Due on PS5 before the end of 2020
Warthunder: Coming to PS5 on November 12; also on PS4
Watch Dogs: Legion: Coming to PS5 on November 12, discs launch November 24; also on PS4
World of Warships: Legends: Due on PS5 before the end of 2020
Worms Rumble: Expected to arrive before the end of 2020 for both PS4 and PS5
WRC 9: Coming to PS5 on November 12; also on PS4
Introduction of The GearBrain, The First Compatibility Find Engine for Smart Devices www.youtube.com