Polar has a new smartwatch aimed at more intense athlete, those who want to maximize the performance of their workouts whether that's cyclists, triathletes or runners. At $500, the Polar Vantage V2 is meant to help personalize not just your workout, but your recovery to extend and enhance your training.
The smartwatch has details many expect from a fitness device today, including heart rate tracking and speed, but there are new features that can track the power your muscles are exerting during a workout, to help enhance your training. These details are built in to the Polar Vantage V2, and don't require additional sensors or devices. That means wearers can run Running and Cycling Performance as well as Leg Recovery tests. That means people can get Max VO2 estimates, track their aerobic speed and their aerobic power.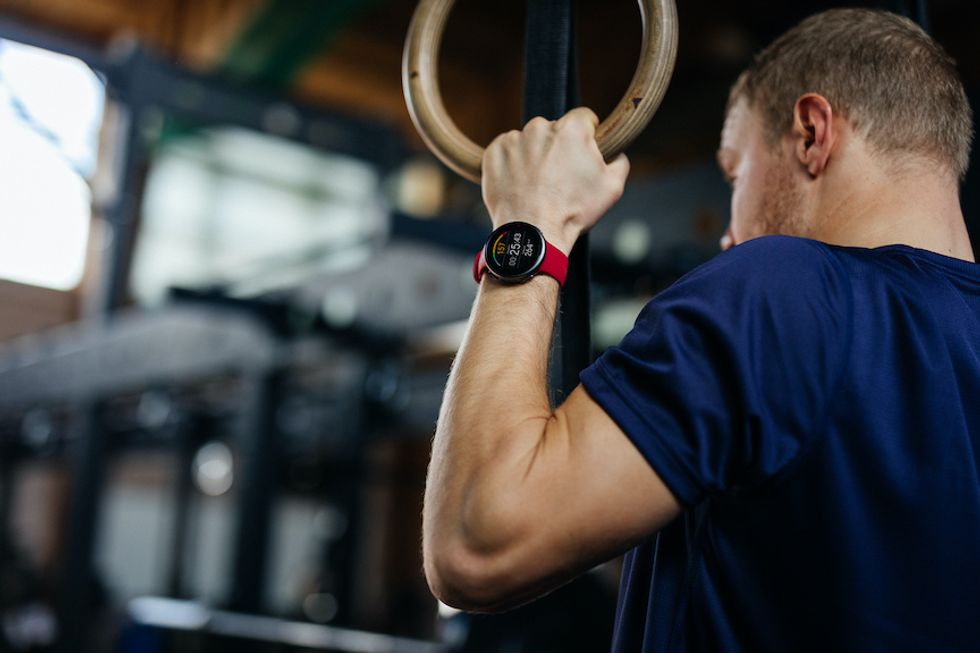 The Polar Vantage V2 helps people track their workouts, recovery and trainingPolar
There's also Training Load Pro and Recovery Pro so people can track and push themselves to get the most of their workouts. Plus the watch is water resistant up to 100 meters, meaning swimmers can take it into the pool to track their training.

The new smartwatch has a 1.2-inch display, and it is cased in aluminum, weighing just 52 grams, which is a bit heavier than the Apple Watch 6 models. But the Polar Vantage V2, which replaces the original Vantage V, has 40 hours of continuous running time, more than double the Apple Watch 6, and you can push that to 100 hours if you put into use power saving options that the Polar Vantage V2 offers.
There's also integrated GPS and altitude sensors, sleep tracking features, and you also get standard smartwatch abilities most people expect from their wearables, including weather, music controls and phone notifications — although the latter won't show up while you're tracking your activity during workouts.
The new Polar Vantage V2 goes on sale today in the U.S., UK, Canada and Brazil for $499.95 and comes in black, green and a grey-lime color combination, with additional accessory bands, in different colors, available as well. You can add the additional H10 Heart Rate Sensor for $549.95.
Introduction of The GearBrain, The First Compatibility Find Engine for Smart Devices www.youtube.com