No longer are runners forced to have wires hanging from their ears, connecting them to a device to hear music or podcasts playing while they exercise. Instead, they can be tether-free, with wireless earbuds that hug their ears as they jog about for exercise.
Whether you're an Apple user or Android based, there are tons of options to select, and at multiple price ranges, all delivering sound to your ears — and hopefully motivate you to finish your run. Each of the earbuds below have different benefits — some sound better, some are kinder to your wallet, but all will get you across the finish line, even the one of you own competitive making.
AirPods Pro — Just the best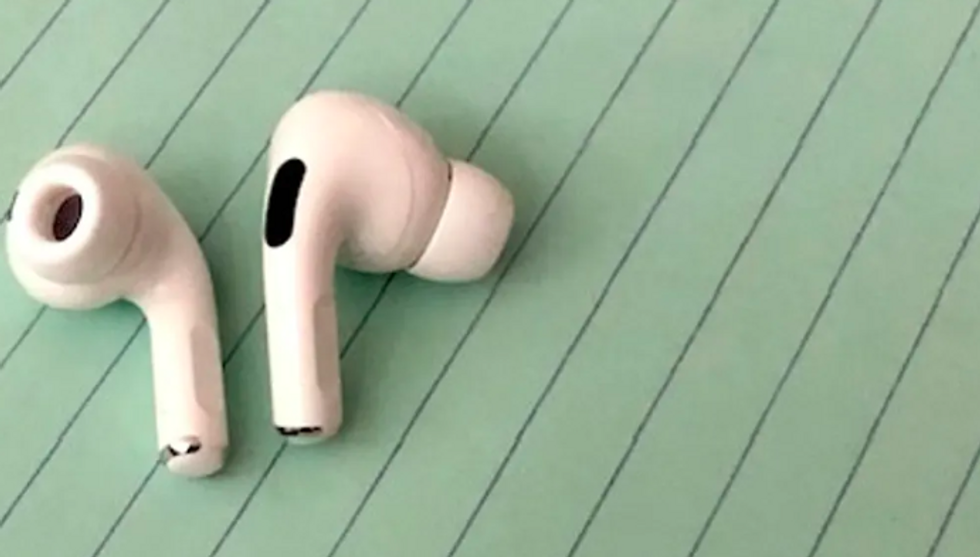 The AirPods Pro hit every need, from great fit to solid soundGearBrain
We're just going to start with our favorite running earbuds: The AirPods Pro. Hands down, these are the earbuds I turn to for every run. It's not that they don't occasionally slip out. (They do.) But these are the easiest to put into place, the lightest, and the out and out simplest to pair. I try to run early in the morning before anything else — frankly so my exercise is done for the day. And these just work. I put the in, hit play on my playlist, starting recording my run and I'm off.

As a bonus, they have great sound, hold a long charge, and are the best earbuds I've used for phone calls. I'm not making phone calls while running, but this is a nice extra perk. They're also seriously expensive, at $249, and losing one is awful because of their price. So, bake that fact in when considering whether to buy them or not.
Skullcandy Sesh Evo — Most budget friendly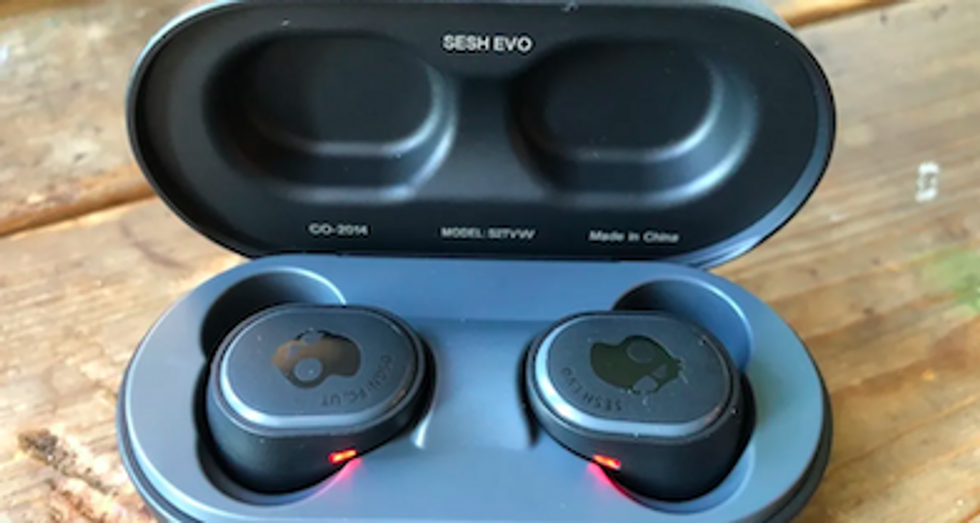 The Sesh Evo from Skullcandy are a great buy at just $60GearBrain
Skullcandy released a slew of new earbuds this spring, all under $100, and all completely wireless. We particularly like the Sesh Evo for their small size, solid sound — and their $60 price. The earbuds don't have the greatest of sound while handling phone calls. (We were a but tinny, someone told us while we tested them on a call.) But we're mostly concerned about how they worked during a run. Here they handled well.

The pair were snug through our 30-minute run, pulled up Siri quickly, and also have Tile trackers built inside. We don't tend to lose our earbuds while running. But it's nice to know if one falls into the couch, we can quickly locate the missing earbud without too much delay.
1More Stylish True Wireless — Stylish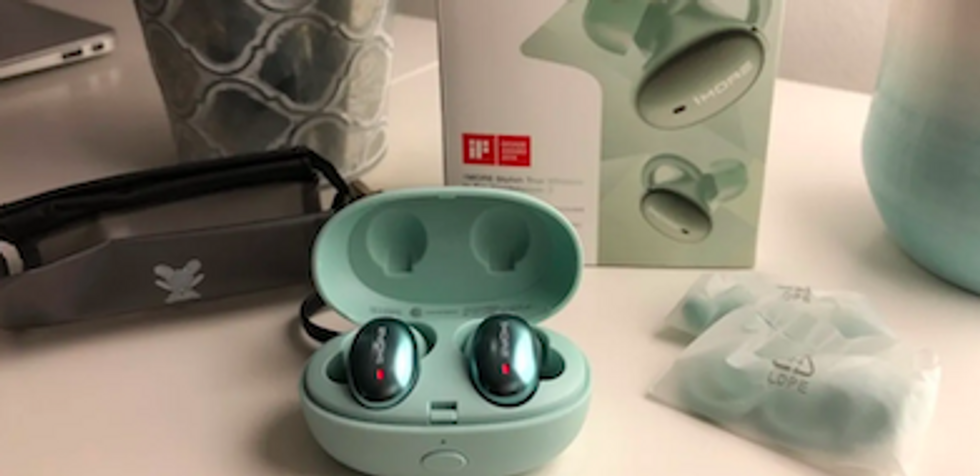 The 1More Stylish True earbuds come in a rainbow of colors including mint green and pinkGearBrain
Look, wanting earbuds that look good is an absolutely a solid reason for buying them. And these earbuds from 1More are absolutely nice looking. They come in fun colors, including pink, mint green, gold and black, and they do link to voice assistants.

The 1More Stylish True earbuds also have noise cancellation, not something great for running (you really do want to hear cars or bicyclists coming up behind you) but that's a nice perk for when you're using these during work hours.
I found them very lightweight, and had a nice snug fit in my ear, which are the two main things I look for while running. And while they retail for $100, they're definitely available on the web for much less, closer to $75.
Powerbeats High-Performance Wireless Earphones — Over the ear secure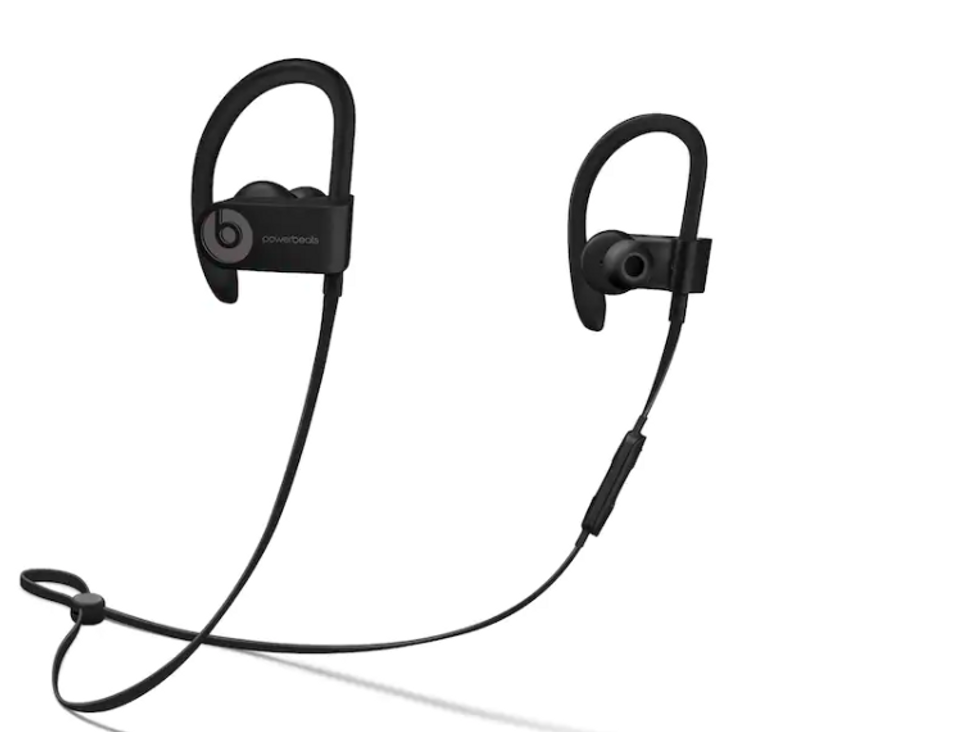 The Powerbeats are wired together — but not to your devicePowerbeats
Don't get tripped up by the fact these earbuds have a wire — they're wired together, but not to your device. Instead, the tethering helps the sound between the two sides of the Powerbeats, and the link between the two actually means when one falls out — which, let's be honest, happens, they're not going to bounce off your shoulder and into the street.

The earbuds also have clips that fit over the ear which some runners (not all of us) actually love. You get up to 15 hours of run time on one charge, and if you're trying to grab a quick run, and forgot to charge them overnight, you can get a fast one hour charge in just five minutes, That's excellent. These are typically $150, but Apple has them now on sale for $130.
NuraLoop —customized sound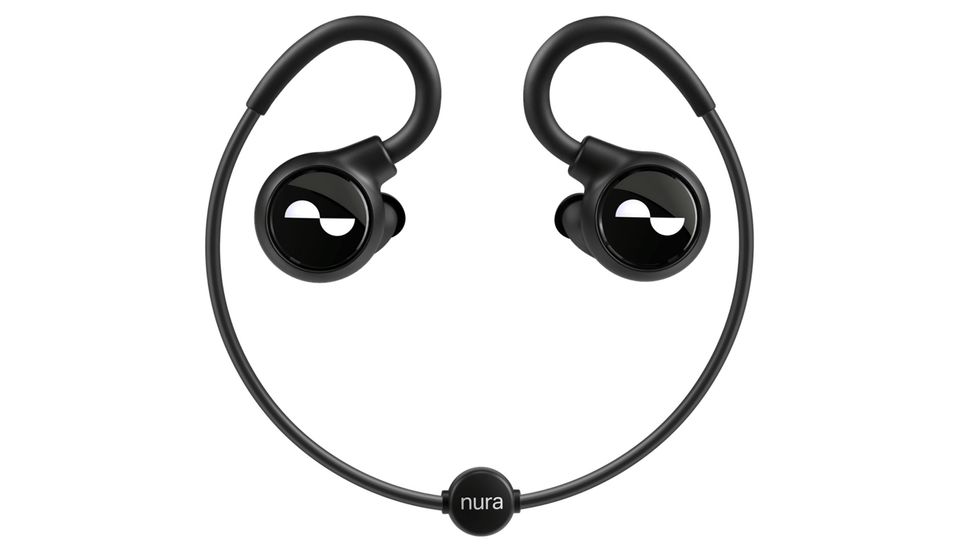 NuraLoop review: Wireless earphones with sound tailored to your ears Nura
At $199, NuraLoop is another pair of earbuds that adds the security of a wire to its design. They feature active noise cancelling, and the ability to personalize the sound system through the app, playing a series of tones to create a custom sound that is optimal for your ears.
For runners, though, a big plus is also the 15 hours of battery life that NuraLoop's promise, which means if you forget to charge these after a day (or two) of running, they're likely to be fine. That, plus the extra wire that connects the two buds together, make these an excellent choice to consider.
Samsung Galaxy Buds — the smallest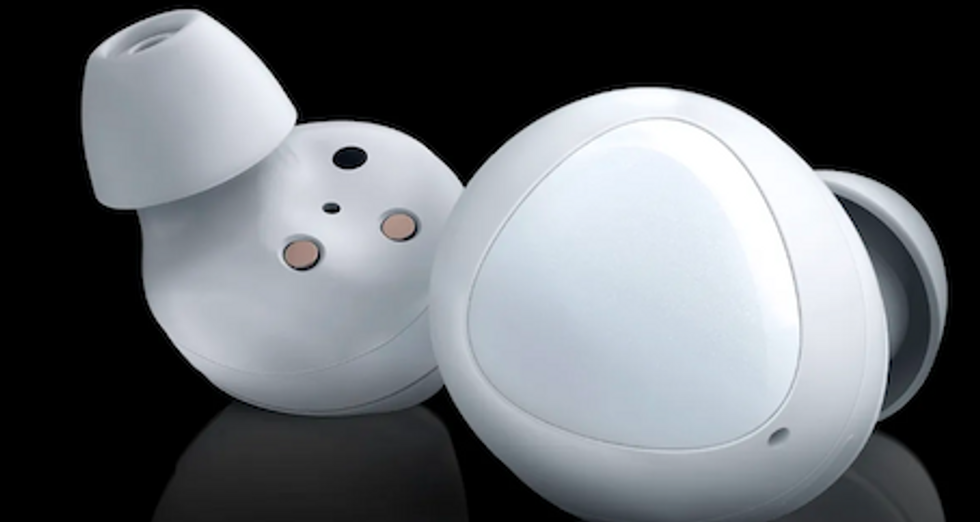 Samsung Galaxy Buds are sweat-resistant and can pair with iOS and Android devicesSamsung
Samsung's earbuds are small little items, that fit inside a case which can charge right from the back of a Samsung smartphone. You get a number of different tips and wings, which definitely helps you find the best fit for your ears.

The Samsung Galaxy Buds also sweat-resistant and come in black, white and yellow. You can also pair them straightaway — yes, to iOS and Android devices — but you can play with the different controls in terms of sound quality through the Galaxy Wearables app. The earbuds retail for $130, but you can definitely find them online for much less, even as little as $90.
Jabra Elite Active 75t — Incredibly comfortable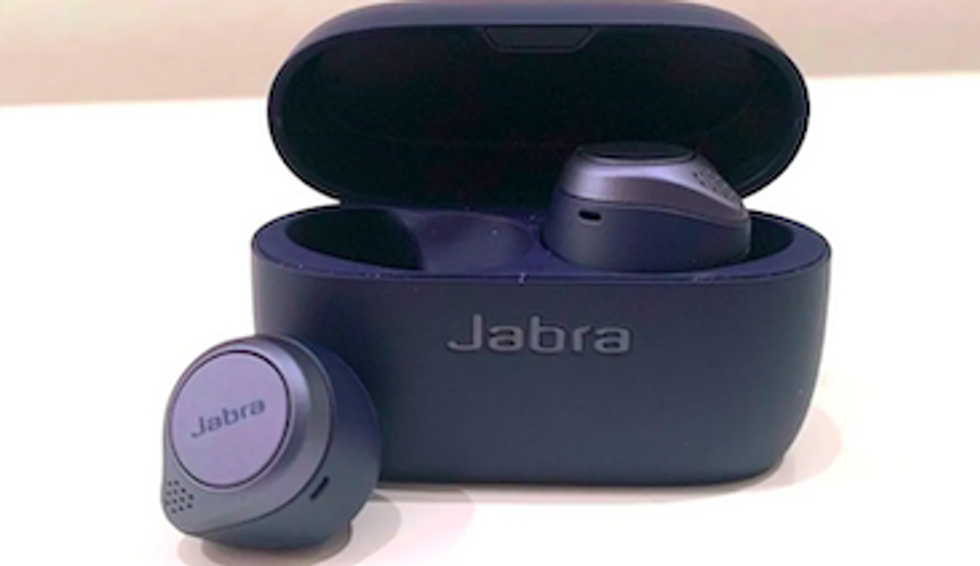 The Jabra Elite Active 75t have a snug fit and you can make them ring if they're misplacedGearBrain
The Jabra Elite Active 75t are really a solid choice for runners, a snug fit that's also comfortable so you don't even remember you have them in your ear. There's a preset in the app to help you find them if they're misplaced, a good thing considering how small and sleek they look.

The earbuds even have noise-cancelling, a great feature and not one you'll find with every pair of earbuds. Music did sound a bit tinny, although phone calls were clear. But for active runners who really get into outdoor adventures, these are a solid choice with an IP57 rating so they're completely waterproof and sweat proof. You can pick them up for $180.
GearBrain Road Trip Gadget Guide www.youtube.com
Powerbeats High-Performance Wireless Earphones - Apple H1 Headphone Chip, Class 1 Bluetooth, 15 Hours of Listening Time, Sweat Resistant Earbuds - Black (Latest Model)