Like GearBrain on Facebook
Finish automaker Polestar has announced two new versions of its popular electric car, called the 2, with a single-motor drivetrain offering improved range of up to around 260 miles.
Launched last year, the only version of Polestar 2 available before today was the Launch Edition, featuring a 78kWh battery pack and two motors providing all-wheel-drive. But now there are two more configurations, both with a single-motor, front-wheel-drive layout, and offered with either the same 78kWh battery, or a smaller 64kWh pack.
Read More:
Power output and acceleration is reduced by cutting the motor count from two to one, but for most buyers we think this will be inconsequential – especially when the payoff is a lower price and greater range. On that note, the original $60,000 Polestar 2 has an EPA-estimated range of 233 miles, while the new model could achieve 260 miles using the EPA standard, according to Polestar.
With 231 horsepower, the single motor of the new variant is slightly more powerful than each of the 204-horsepower motors fitted to the all-wheel-drive model. Also new for the single-motor Polestar 2 is the inclusion of a heat pump.
Polestar explains: "The new heat pump reduces the need to rely on valuable battery charge in order to heat the interior of the Polestar 2, enabling further overall driving range. It captures ambient heat and residual thermal energy from the drivetrain in order to reduce the climate draw on the battery by as much as 50 percent."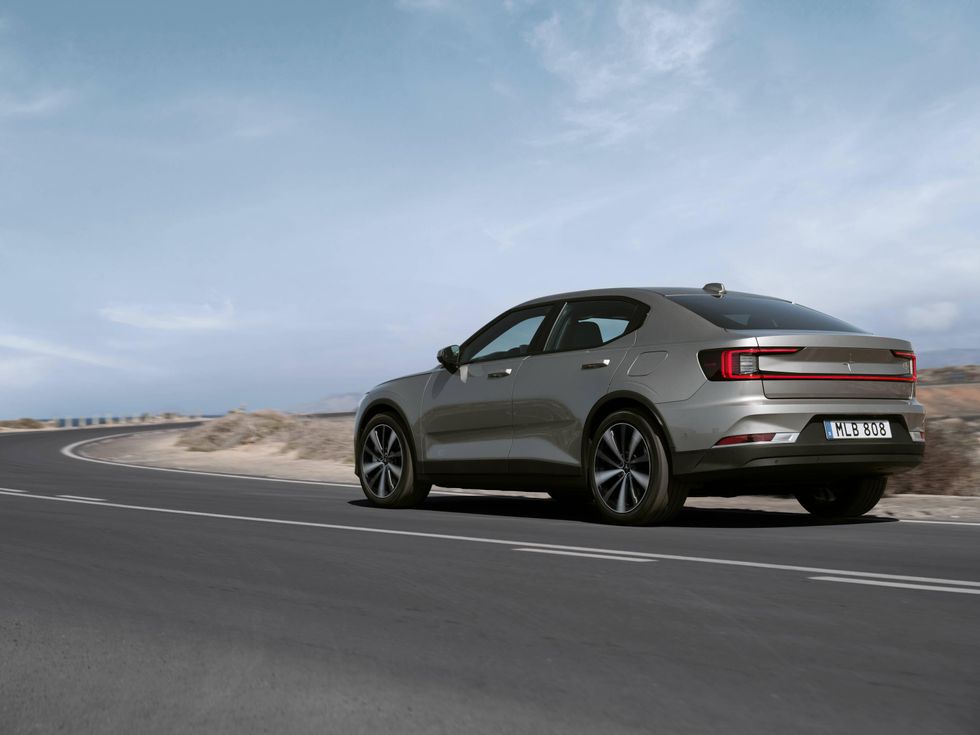 The Polestar 2 is now expected to start below $50,000Polestar
The Swedish automaker claims that, in cold conditions, the inclusion of a heat pump can increase range by as much as 10 percent. Polestar goes on to say: "Ongoing development of the system also means that future range improvements can be deployed via complimentary OTA [over the air] updates."

Apart from the estimate of 260 miles of EPA range for the US, Polestar has given WLTP estimates for Europe. These stand at 450 to 480km for the existing dual-motor car, 420 to 440km for the Polestar 2 with a single motor and smaller 64kWh battery, and between 515 and 540km for the single-motor, large-battery configuration. That's 320 to 335 miles, but the EPA test cycle tends to produce lower results than the WLTP equivalent, hence Polestar saying 260 miles is more likely.
Also not disclosed in the US for now are the prices of the new single-motor variants. Polestar in Europe says the car now ranges from €40,000 to €60,000, so we can expect to see the US starting price of $60,000 to fall closer to that of the Tesla Model Y, which starts at just under $50,000.
Otherwise, the Sewdish car remains the same as before, complete with its vegan interior option and infotainment system powered by Android Automotive, with integrated Google Assistant, Play Store and Spotify.
From Your Site Articles
Related Articles Around the Web
Like GearBrain on Facebook