Like GearBrain on Facebook
You might not know much about it just yet, but the Polestar 2 from Sweden could be the most significant electric car of 2020.
Priced from $59,900 in the US and with specifications in the same ballpark as the Tesla Model 3, what really sets the Polestar 2 apart from its rivals – indeed, from every other car on the road, anywhere in the world – is its Android Automotive operating system.
This is not Android Auto, the vehicle infotainment system that is Google's answer to Apple CarPlay. No, this is Google's all-new car operating system. Effectively, the Polestar 2 runs on Android.
This is a significant moment, as for years now car manufacturers have struggled to offer touchscreen systems and voice assistants as impressive as those already on our smartphones. That isn't to say that systems from Audi, BMW, Ford and Mercedes are bad, but when offered the option of plugging in an iPhone or Android, then having the car's own system replaced with one which the driver is already logged into and familiar, there's no contest.
So Polestar, sibling to Volvo and owned by Chinese automotive giant Geely, is first to blink, parking any intention of making a system of its own, and instead breaking new ground with Android Automotive, complete with its Google Maps, Play Store apps, and Google Assistant.
GearBrain was given a brief demonstration of Android Automotive back in 2019, but more recently I drove the Polestar 2 in the UK and got to experience the final product for myself. Here's how I got along.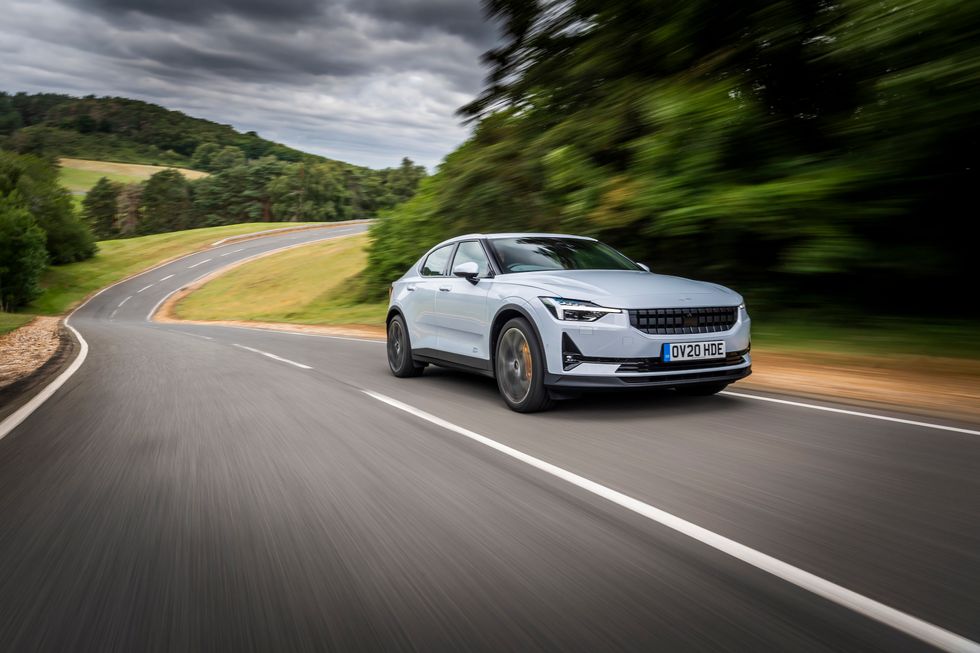 Polestar 2Polestar
Android Automotive user interface

The home screen of the Android Automotive user interface is mostly taken up by four tiles showing your most-used applications. In the case of the Polestar 2 I drove, these were Google Maps, Phone, Spotify and the Google Assistant.
As with many other touchscreen car infotainment systems, a lower portion of the dashboard display is permanently reserved for access to the climate controls. Large plus and minus icons make it easy to quickly make adjustments to the temperature, which changes in one degree intervals, instead of the usual 0.5 intervals.
This sounds like a tiny detail to point out, but it means tapping the screen half as often as in other cars, minimizing driver distraction. That's just one of many small details that make you realize Polestar and Google have really thought carefully about this car and its technology.
Each of the four home screen apps also shows key controls, so you can play/pause music and skip tracks from the home screen, without needing to open the Spotify app itself. Again, this reduces unnecessary screen taps and distraction.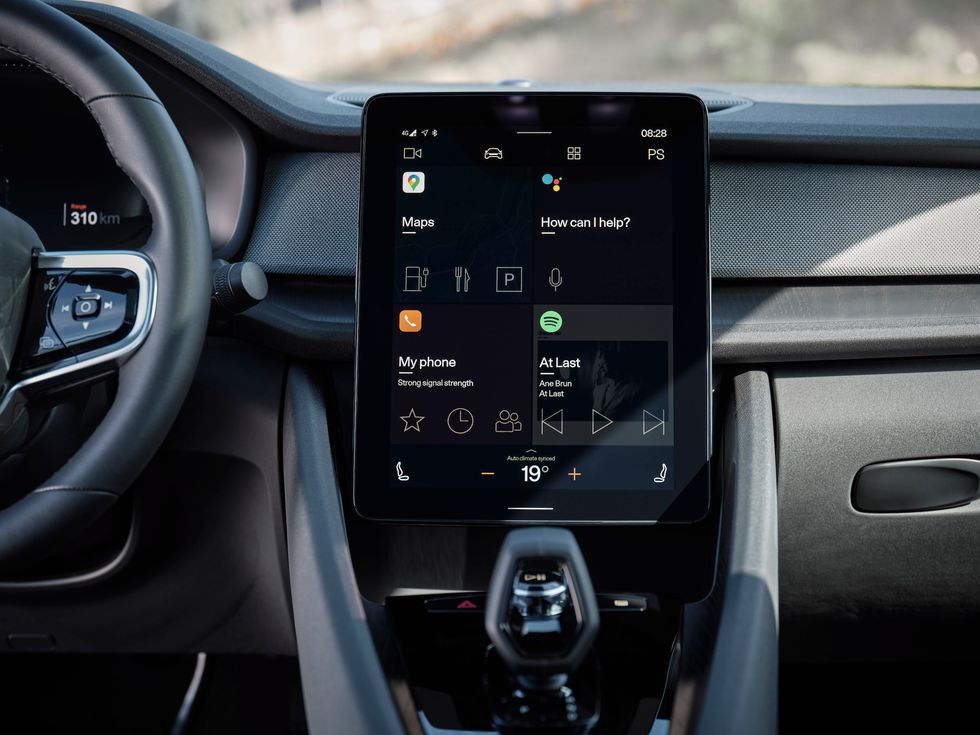 Android Automotive in the Polestar 2Polestar
Also helpful is how the Polestar 2 has a high center console between the driver and passenger seats. This firstly makes the driver feel lower in the car, despite its fairly tall stance, is home to part of the battery pack, and also gives the driver a useful ledge to rest their arm on while using the touchscreen. This makes it much easier to tap precisely than with the touchscreens of some other cars.

Much like any other Android device, one tap takes you to the car's application library, while a tap at the foot of the display takes you back to the home screen. The Google Maps app looks familiar, and responds as quickly to taps, swipes and pinch-to-zoom gestures as any smartphone or tablet. This certainly cannot be said for many other car navigation systems.
Throughout, the interface is bold, clear, and easy to use at a glance. Android Automotive manages to strike a neat balance between beauty and simplicity, to the extent that most drivers will need no more than fives minutes of exploring the various menus to understand exactly how it all works.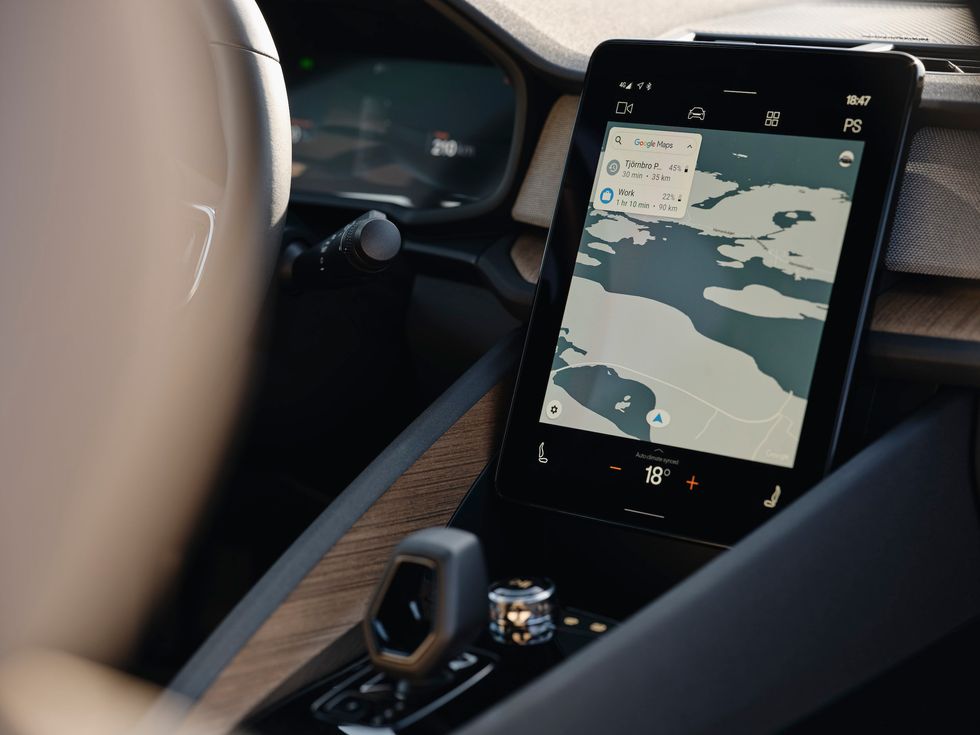 Android Automotive in the Polestar 2Polestar
Take the vehicle settings page as an example. In the Polestar 2 it is clear and simple to use, and feels a world apart from that of a Tesla, which can seem like a never-ending list of on/off toggle switches and sub-menus.

Granted, the Polestar 2 doesn't have an equivalent to Tesla's Autopilot system to adjust, but even if it did I'd put money on Android Automotive displaying its various menus and settings in a simpler way.
Google Assistant
This being Android, the system comes with Google Assistant. It works in much the same way as it does on other devices, so you just say 'hey Google' or 'okay Google' to get its attention, then ask a question or state your request.
And because this version of Google Assistant is, for the first time, integrated with a car, it can be used to adjust the climate, switch on the heated seats, and complete other vehicle-specific requests. You can ask for directions to the nearest coffee shop or EV charger, adjust the music playlist or radio station, check on the car's estimated range, place calls and send messages, and ask about the day's news and weather forecast.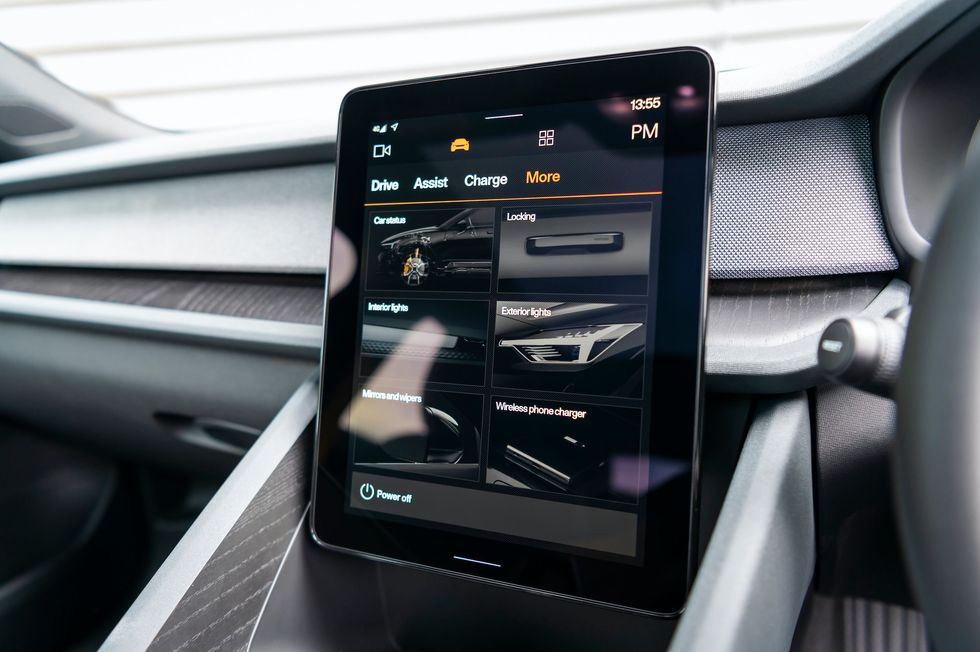 Android Automotive in the Polestar 2Polestar
All of this data comes through the car's own 4G internet connection, so once you are logged into Android Automotive with your usual Google credentials, it's the car that is doing the work, not your smartphone.

It is also possible to control your smart home devices by speaking to Google Assistant in the car. I used it to check I'd turned my bedroom lights off, while being dozens of miles away.
But it isn't perfect. At one point the Google Assistant taught me how to say hello in Japanese, and I'm still not entirely sure why that happened. Later on, it repeatedly failed to understand my pronunciation of a local town, instead insisting I should drive to a place of a not-so-similar name in Eastern Europe. It then added all of the incorrect destinations it had misheard as waypoints on a several-thousand-mile route, instead of navigating me a couple of miles across town.
I also suspect that the assistant will mistakenly hear its own name on occasion, either when the driver and passenger are talking, or when the radio is on. But Google users have put up with these issues in the home for years now, so the odd misunderstanding is to be expected. It's not like the Assistant can suddenly open your window on the highway because it misheard you.
On that note, the Assistant is for now quite limited with what vehicle functions it can control. It can turn the heated seats on and off, but not adjust their temperature setting, for some reason. It also cannot control functions like the lights or wipers, but that is probably for the best. Children and bored passengers would surely cause havoc otherwise.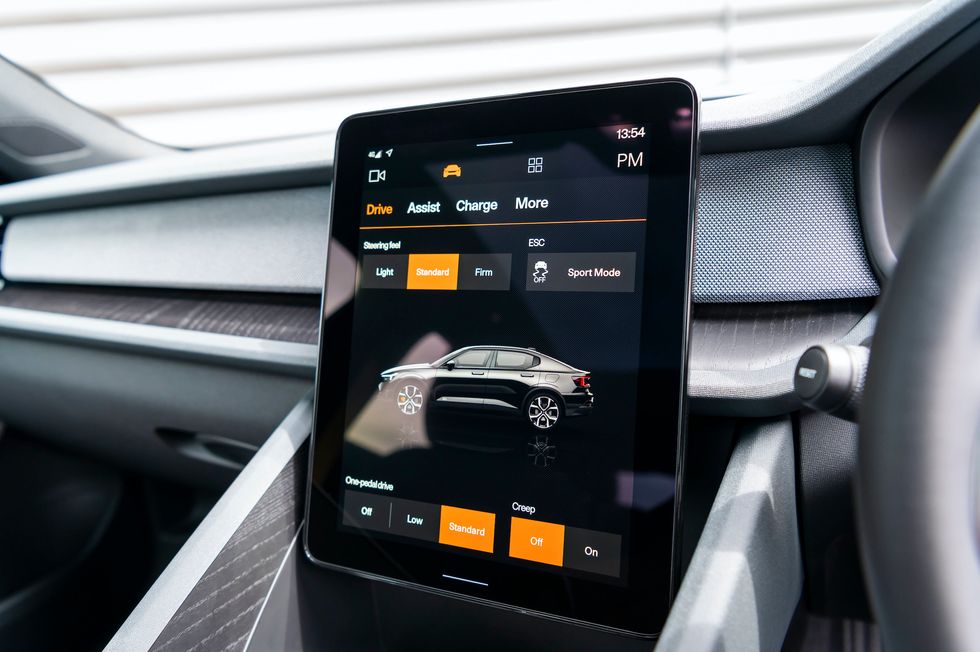 Android Automotive in the Polestar 2Polestar
iPhone and CarPlay

With all of this talk of Android and Google, you might be wondering what the score is for iPhone users. For now there is no Apple CarPlay, but Polestar says it will be added via a free over-the-air software update later in 2020.
Despite being an iPhone user and CarPlay devotee, its omission for now didn't really bother me. I was happy to log into the car using my Google account, then hook up my iPhone over Bluetooth for its calling functionality, and leave it at that. I mostly default to CarPlay because car infotainment systems aren't as good. But this simply isn't the case with the Polestar 2.
Verdict
Android Automotive is a breath of fresh air for the car infotainment industry. For too long, drivers have been stuck in limbo hopping between the cosseting familiarity of CarPlay (or Android Auto), and the sub-par, but occasionally required, systems made by the car companies themselves.
With Android Automotive there is another way. There is no longer a mediocre system to wade through on the few occasions you need to dig into the vehicle's settings to adjust something. It is clean, simple and familiar Android from top to bottom, with the Google Assistant, Google Maps, Spotify and the Play Store just as you'd expect.
There are some frustrating limitations for now, like the Assistant's inability to adjust the heated seats. And it will sometimes misunderstand you, or start speaking seemingly out of nowhere. But we all know these systems improve over time, and with its over-the-air software update I have no reason to doubt that the Polestar 2's version of Google Assistant will grow smarter with age.
Android Automotive is, quite simply, the car infotainment revolution we have all been waiting for. I can't wait to see where it will go from here.
Pros
Simple, elegant Android interface
Quick and responsive
Will improve and get smarter over time
Cons
Some of the usual Google Assistant misunderstandings
Google Assistant doesn't control everything you'd expect it to
Apple CarPlay not available at launch (coming later in 2020)
Pioneer DMH-1500NEX Digital Media Receiver with 7" WVGA Display, Apple CarPlay, Android Auto, Built in Bluetooth
Like GearBrain on Facebook