Like GearBrain on Facebook
As car makers the world over strive to replicate the ease of use of a smartphone or tablet with their touchscreen infotainment systems, Google is poised to bring its alternative to millions of vehicles. Called Android Automotive — and not to be confused with Android Auto, more on which shortly — the system first appeared on the Polestar 2 in 2020. It was a low-key entrance for Google, but over the next couple of years Android Automotive will appear in vehicles from GM, Renault, Nissan, Mitsubishi and, announced at the start of February 2021, Ford.
Read More:
That most recent partnership is a big deal for both Google and the Ford Motor Company, with the US automaker describing the move as a "pivotal moment." It's certainly an important step forward for both firms, as Google's system will begin appearing on Ford and Lincoln vehicles from 2023, replacing Ford's own Sync infotainment system that first appeared back in 2007.
Smart car tech
Automakers have offered ever-smarter information and entertainment systems for 20 years now, and while they at first felt like the future, with their satellite navigation, Bluetooth and voice control, they were quickly overtaken by smartphone-powered systems like Apple CarPlay and Google's Android Auto. These gave drivers the smartphone apps they are familiar with, in a system that looks like a phone but uses the car's existing touchscreen and physical controls.
From then on, while industry veterans like BMW's iDrive have soldiered on, and Tesla has continued on its own path without CarPlay or Android Auto, the lure of smartphone simplicity and familiarity has proved impossible to resist for drivers and carmakers alike.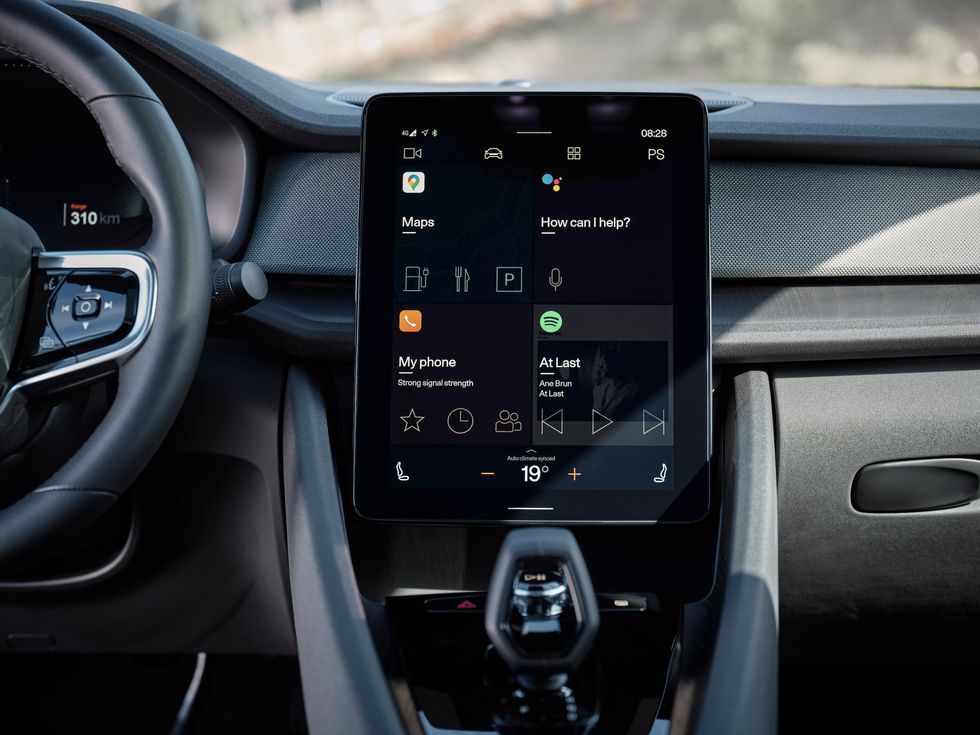 Android Automotive in the Polestar 2 Polestar
Android Automotive takes this a step further. Instead of offering smartphone compatibility on top of a system developed by the carmaker itself, often at vast expense and with media and navigation apps that double up on what the smartphone already has, Android Automotive replaces the entire system with Google's own, based on the Android 10 mobile software.

Android is the foundation
In this sense, Google gets to own multiple rungs of the ladder. Before, carmakers would often use a system from Linux, Microsoft or Blackberry-owned QNX, then build its own user interface on top and offer smartphone compatibility on top of that. Now, Google's Android is both the foundations of the system and the user interface, as well as its connection to smartphones, navigation, apps, entertainment, voice control and the cloud.
Despite this deeper integration, Google cannot collect data on how the vehicle is driven, or its servicing requirements. There is also some room for manufacturers to make Android look the way they want, with the Polestar 2's looking similar to the Sense infotainment system of parent company Volvo.
Additionally, and at least for now, the Google Assistant cannot be used to control windows, door locks and other core vehicle functions.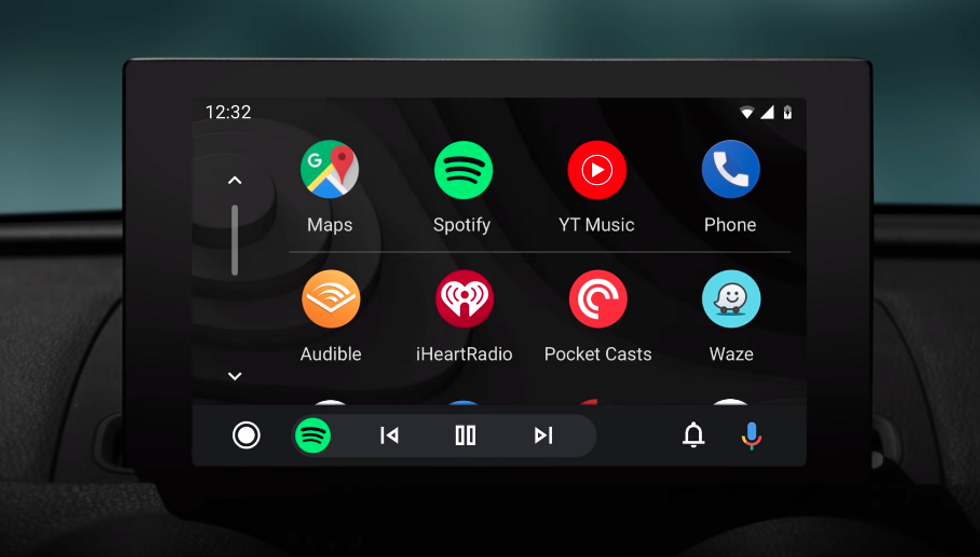 Android Auto includes the apps installed on your Android phone Google
First seen on the Polestar 2 EV, Android Automotive features the Google Assistant, Google Maps and Spotify, plus the Play Store to download more apps from. This version of Android is more tightly integrated with the car's own system than is possible with CarPlay and Android Auto, to the extent that the Google Assistant can be asked to adjust the temperature and operate the heated seats.

A smartphone can still be attached, for calls and local music playback over Bluetooth. Apple CarPlay is also due to appear on Android Automotive soon, according to Polestar, and Ford says its integration with Amazon Alexa will be retained.
Adoption will expand
While the Polestar 2 is the first, many more are just around the corner. The Renault-Nissan-Mitsubishi alliance announced back in September 2018 that it will adopt Android Automotive in future vehicles. With the group responsible for 10 million sales annually, Google's car system will quickly become the new normal for many drivers.
GM is also getting onboard, saying in 2019 it too would transition to Android Automotive for all of its vehicles sold outside of China starting in 2021.
As well as giving automakers a fresh start when it comes to infotainment, adopting Google's system allows them to tap into the tech firm's cloud technology, artificial intelligence and machine learning. Ford vice president David McClelland said of Ford's partnering with Google: "It means building on a shared vision of providing safer and more efficient connected vehicle experiences by integrating Android and Google services directly into our vehicles."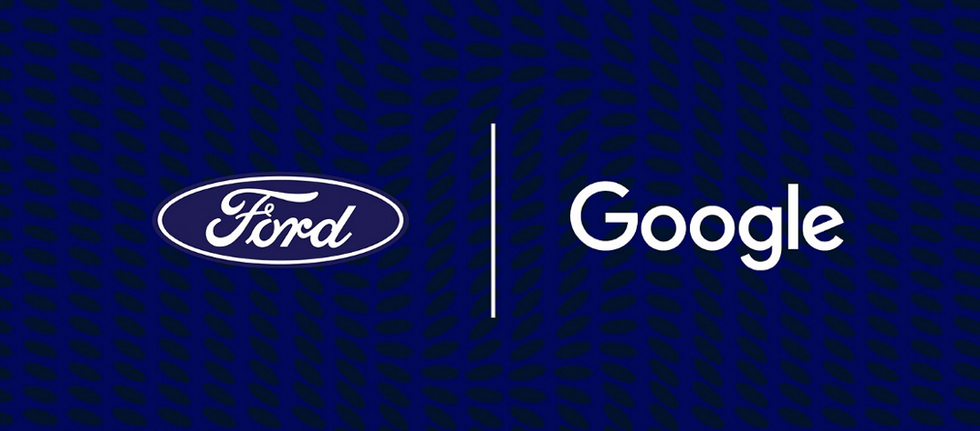 Ford announced its partnership with Google on February 1 2021Ford
For every carmaker who adopts Android Automotive, there is the opportunity to divert resources away from developing its own navigation and voice assistant system, and instead focusing on what it is best at, while leaving Google to deliver the technology.

McClelland added: "By leveraging Android Automotive, Ford will also be able to divert significant software engineering talent from operating system development to the creation of unique Ford and Lincoln customer innovations."
It is highly likely that other car companies will follow this trend, offloading some aspects of their technology to Google and no longer feeling the need to develop navigation and entertainment systems that are rarely preferred by drivers over those from Google and Apple.
Speaking of Apple, speculation of the iPhone-maker's first vehicle is hotting up, with claims it is preparing to work on an electric car with Hyundai and Kia. It will be interesting to see if the software created for that car is intended to work on other vehicles too, as CarPlay does now, and thus keep Apple in the infotainment race with Google. Whatever the result of that particular battle, we feel infotainment systems made by the car company itself, perhaps with the exception of Tesla, will one day be a thing of the past.
Kenwood DMX4707S 6.8" Capacitive Touch screen Digital Multimedia Receiver with Apple CarPlay & Android Auto (does not play CDs)
GearBrain www.youtube.com
Like GearBrain on Facebook