Like GearBrain on Facebook
Although so-called 'range anxiety' is slowly being reduced by the development of longer-range electric cars and construction of charging stations, how far a plug-in car can travel before needing a top-up is still a crucial consumer consideration.
Because electric chargers are still less common than gas stations, driving an electric car long distances requires more planning – and charging the battery still takes longer than filling even the largest fuel tank.
Read More:
But change is afoot, and some electric cars can travel comfortable over 350 or even 400 miles on a charge, according to the claims made by their manufacturer. Your mileage will of course vary, depending on speed, driving style, ambient temperature, and myriad other variables – not least the test cycle used to work out the claimed range. But it is still useful to compare the claimed range of one EV to another, just like comparing the miles-per-gallon figures of internal-combustion cars.
Here are the longest-range electric cars currently on sale in the US, as of November 2020.
Tesla Model S Long Range Plus – 402 miles, $67,920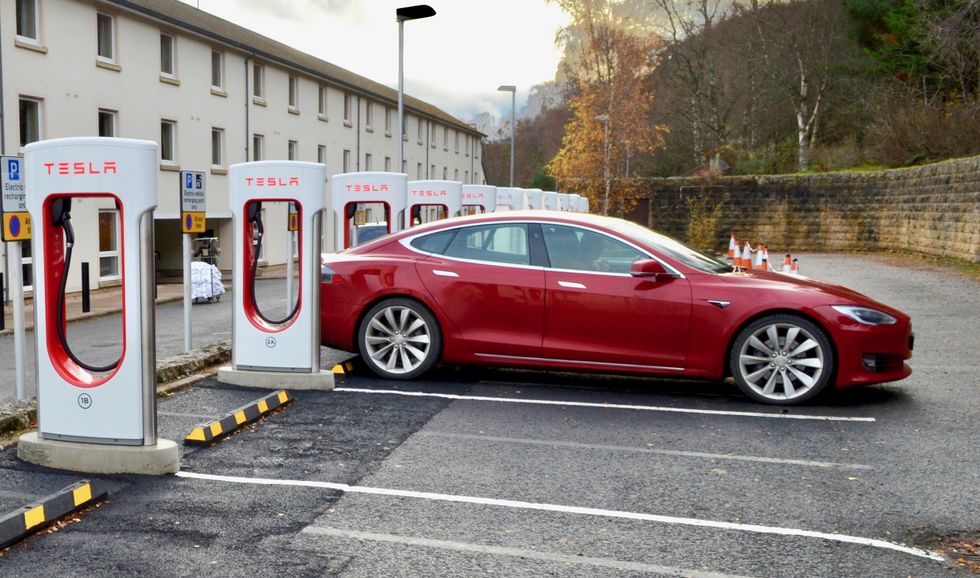 Model S using a Supercharger in ScotlandGearBrain
Tesla still leads the way when it comes it outright range (and acceleration performance), with the Model S, Model X and Model 3 taking the top three places in the current long-range standings.

The overall winner is the Model S Long Range Plus, which has an EPA-estimated range of 402 miles. The flagship Model S has had the same 100kWh battery capacity for years now, but Tesla no longer uses this number in the car's name.
The quicker Model S Performance has a range of 387 miles, but can accelerate to 60mph in a supercar-beating 2.3 seconds, and has a top speed of 163 mph. This compares to a still-respectable 3.7 seconds and 155 mph for the Long Range Plus, which is now the entry-level Model S.
A new version called the Model S Plaid, which is priced from $132,990, is claimed by Tesla to have a range of over 520 miles, a 200mph top speed and a 0-60mph time of under two seconds. It is expected to arrive in late 2021.
Tesla Model X Long Range Plus – 371 miles, $78,490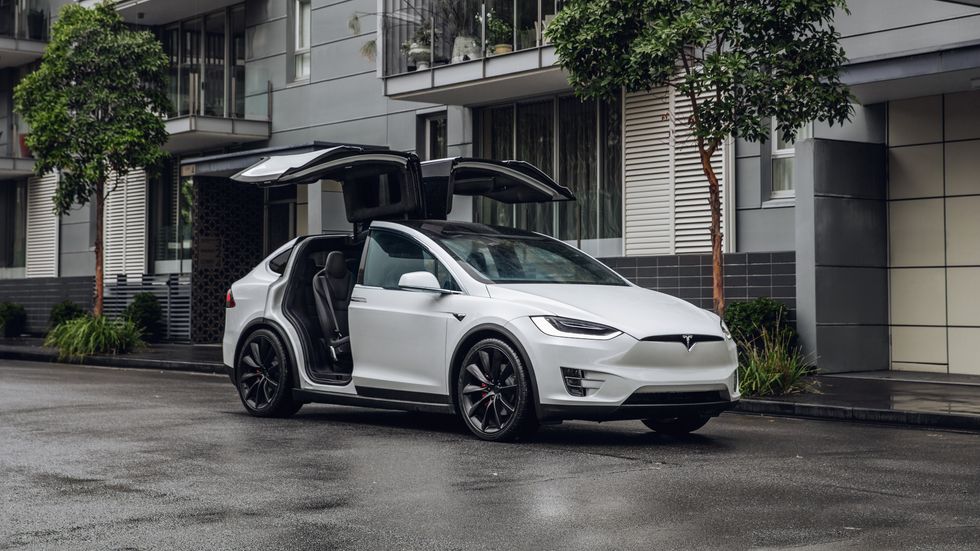 The Model X has a range of up to 371 milesTesla
Next comes the larger Model X Long Range Plus. This uses exactly the same battery pack and motors as the Model S, but the car's larger size and greater weight mean it is less energy efficient, so outright range dips to an EPA-estimated maximum of 371 miles.

The Model X Performance offers up to 341 miles of range, which is still more than any other electric SUV currently on sale, while also hitting 60 mph in 2.6 seconds and having a top speed of 163 mph.
Tesla Model 3 Long Range – 322 miles, $45,490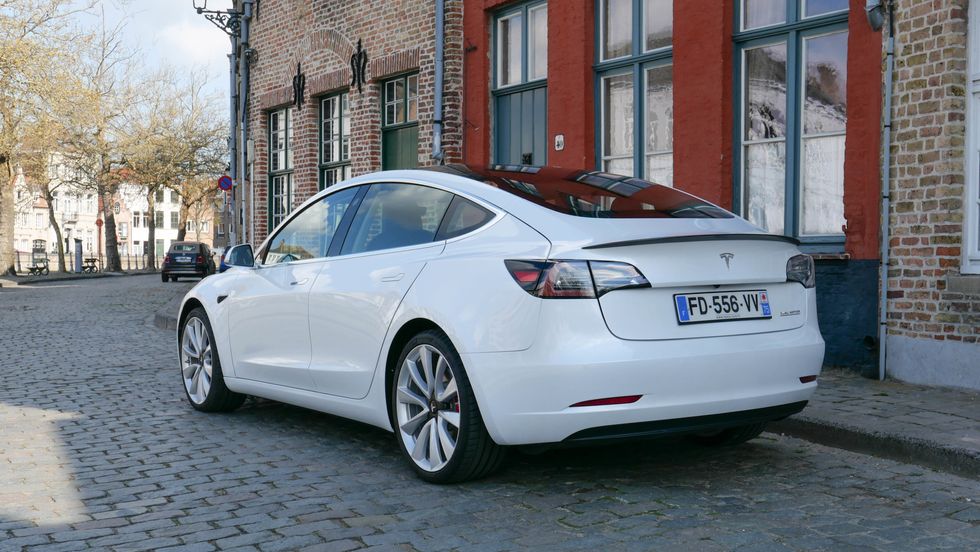 The Model 3 has a large range for its size and priceGearBrain
The bronze medal also goes to Elon Musk's company, and the Model 3 Long Range, which has an EPA-measured range of 353 miles. The car is smaller and lighter than its siblings, but its battery pack is also more compact, hence the lower range.

The cheaper Model 3 Standard Range Plus has a claimed range of up to 263 miles, which is more than premium options like the Jaguar I-Pace and Audi e-tron SUV. Finally, the Model 3 Performance has a range of 315 miles, a 0-60 time of 3.1 seconds and a top speed of 162mph.
Tesla Model Y Long Range – 326 miles, $48,490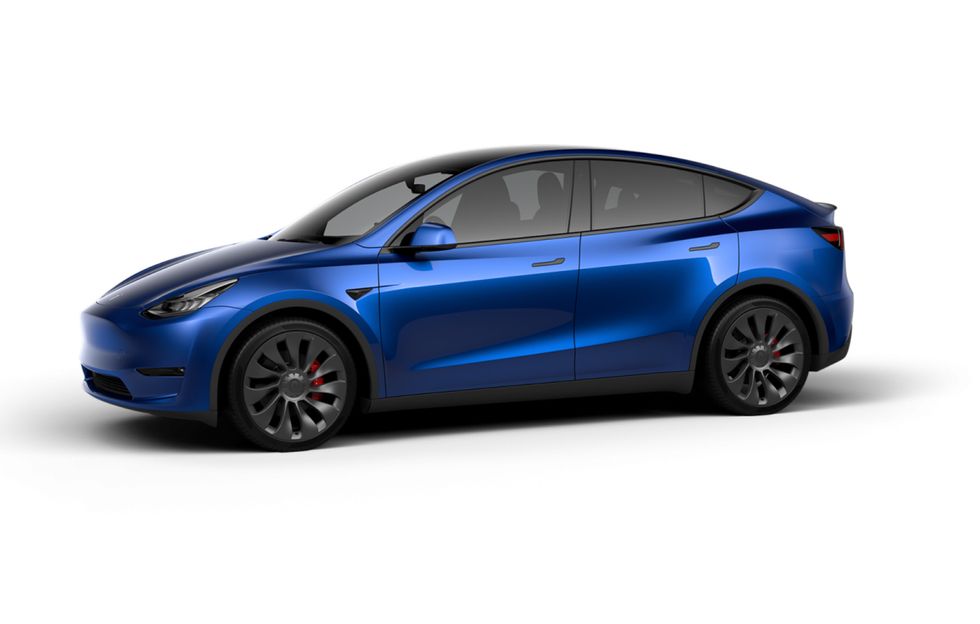 Tesla Model Y has a range of up to 326 milesTesla
Tesla's latest car, the Model Y is to the Model X is to the S. In other words, it uses the same chassis as the Model 3, but is a taller vehicle. The Model Y is priced from $48,490 for the Long Range version which has an EPA-estimated range of 326 miles, a zero-to-sixty time of 4.8 seconds, and a top speed of 135 mph.

Above this is the Model Y Performance, which costs from $58,490. As ever with Tesla's Performance vehicles, the range drops to 303 miles, but the 60mph time drops to 3.5 seconds and the top speed is increased to 155mph.
Ford Mustang Mach-E – Up to 300 miles, $42,895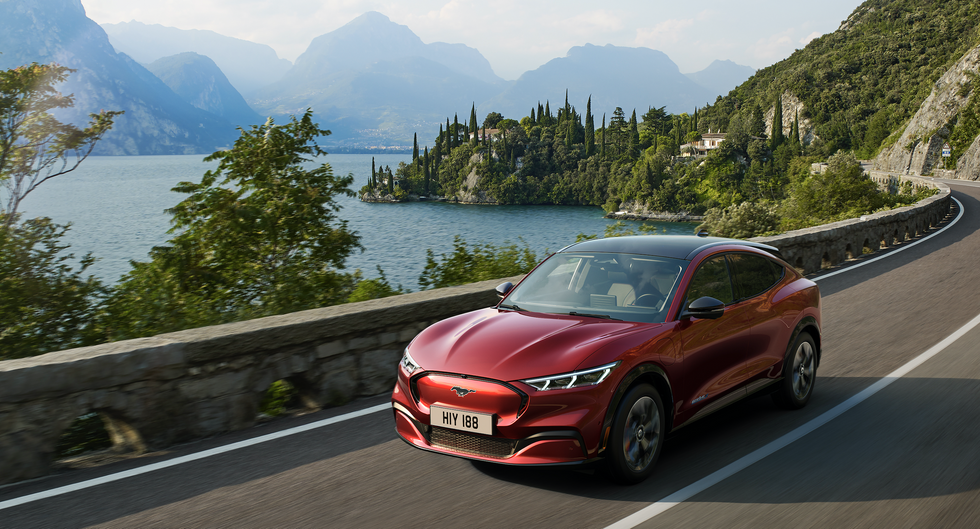 The Mach-E has a 300-mile range and is due later in 2020 Ford
With a variety of models of Mach-E coming to dealerships at the end of 2020, the range of Ford's first all-electric, mass-production car varies quite significantly. The standard Mach-E in all-wheel-drive guise and with a 68kWh battery manages an EPA-certified 211 miles, while the rear-wheel-drive model hits 230 miles. The rear-wheel-drive Mach-E with larger 88kWh battery manages a more respectable 300 miles, according to the EPA, which is yet to test the fastest Mach-E GT.

Revealed at the end of 2019, the Ford Mustang Mach-E is available to order now and the first deliveries are expected to begin just before the end of 2020. Inside, the car debuts an all-new digital infotainment system from Ford, featuring a large Tesla-style portrait touchscreen.
Chevrolet Bolt – 259 miles, $36,620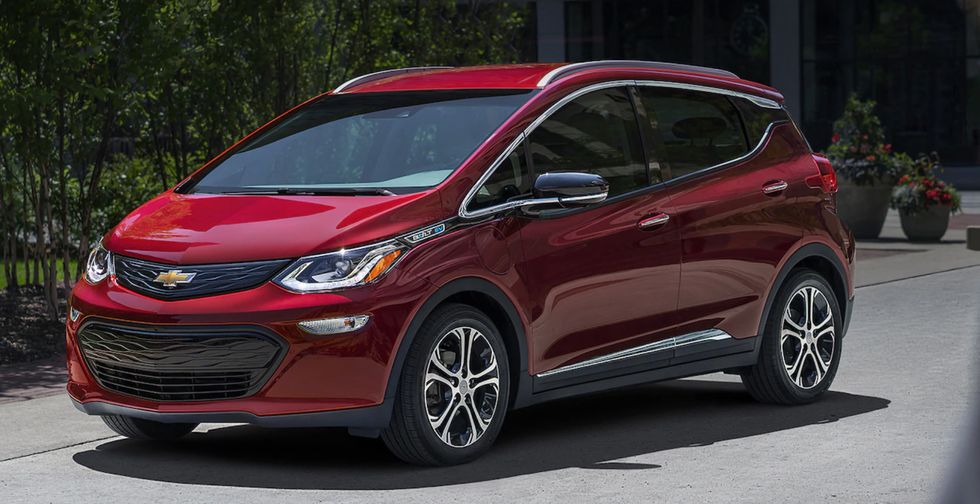 The 2020 Bolt had its range increased from 238 to 259 milesChevrolet
Recently face-lifted for 2020, the Chevrolet Bolt is a small family car with a range of up to 259 miles (up from 238 miles in 2019) and a starting price of $36,620.
The Bolt offers Apple CarPlay and Android Auto connectivity for its 10.2-inch infotainment touch screen, plus the car can be bought with a 4G Wi-Fi hotspot, and there's the myChevrolet app for checking the charge status of the battery from your smartphone – just like on a Tesla.
Safety features include automatic low-speed emergency braking with pedestrian detection, rear vision camera, and lane-keep assist, which provides alerts and gentle steering inputs to keep you from drifting out of your lane. This isn't quite the same as Tesla's Autopilot system, but provides a similar level of safety assistance.
Hyundai Kona Electric – 258 miles, $37,190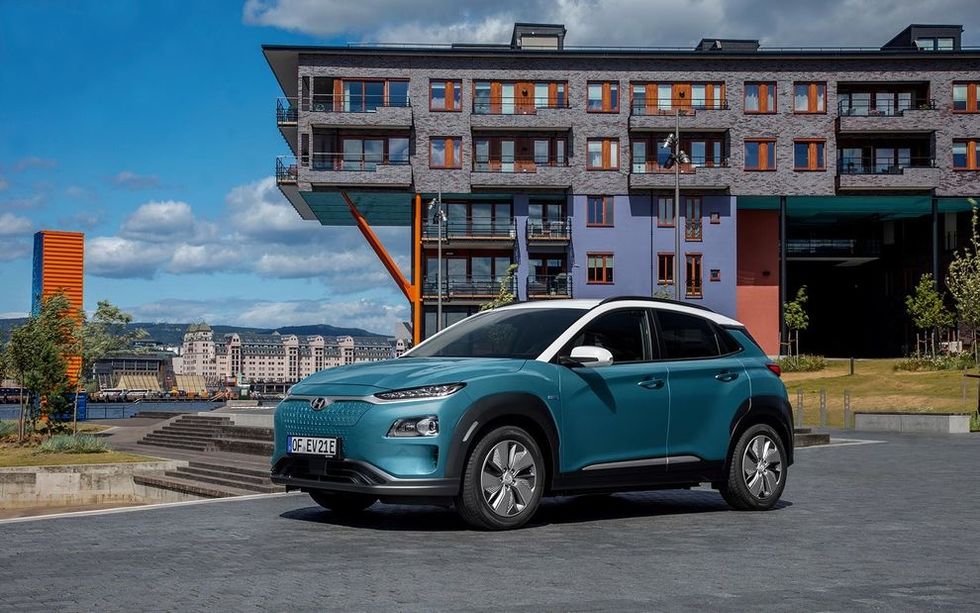 The Kona Electric represents excellent value for moneyHyundai
The first non-Tesla car to make it onto this list is the Hyundai Kona Electric, which has an EPA-rated range of 258 miles and costs a respectable $37,190.

Available in three trim levels - SE, Premium and Premium SE - the Kona Electric is offered with a 39 kWh or 64 kWh battery pack, along with Apple CarPlay and Android Auto.
The Hyundai's acceleration cannot match that of any Tesla (as little as 2.3 seconds in the Model S Performance) but posts a 0-62 mph (100 km/h) time of 7.6 seconds, which is perfectly adequate for a sensible family car.
Hyundai also lacks access to Tesla's Supercharger network (which is for the exclusive use of Tesla drivers) but can still fully recharge in 75 minute using a rapid public charger.
Jaguar I-Pace – 246 miles, $70,875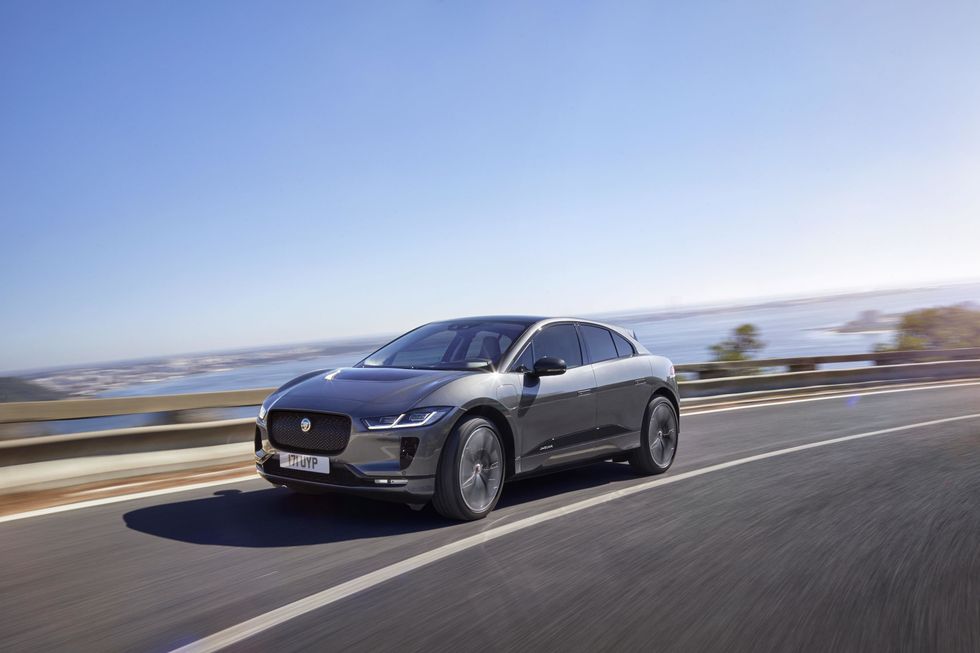 The I-Pace can be charged to 80 percent in as little as 45 minutes Jaguar
The first luxury electric car to come from an established brand – and thus take the fight to Tesla before anyone else – is the Jaguar I-Pace.

The Jaguar is short on range compared to the Model S and Model X, at 246 miles, but at $70,875 its starting price is slightly less than its US rivals.
The I-Pace reviewed very well when it was launched in 2018, and offers sports car performance (0-60 mph in 4.5 seconds) from a practical family car with plenty of stowage space, thanks to its lack of a bulky engine and associated drivetrain.
If you can find a rapid 100kW DC public charger, the Jaguar can refill its battery pack from almost empty to 80 percent in 45 minutes.
Kia Niro EV – 239 miles, $39,090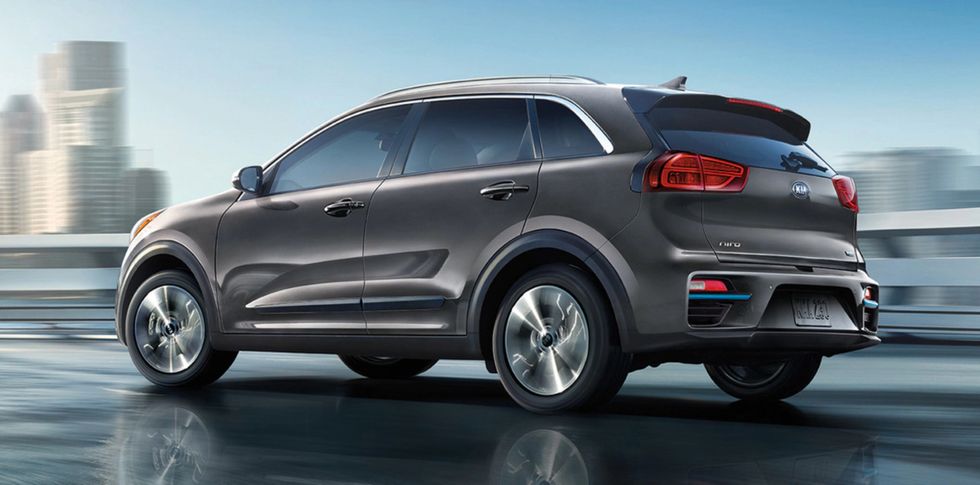 The Kia Niro EV has a range of 239 milesKia
Very similar to the Kona, the Niro EV has an EPA range of up to 239 miles from its equally-sized 64kWh battery pack. The Niro also has Apple CarPlay and Android Auto, displayed on an eight-inch touchscreen, upgradeable to 10.25 inches. Thanks to 50 kW DC fast-charging, the Niro can refill its battery from empty to 80 percent in 75 minutes.

As with many cars sold in 2020 (and especially EVs), the Niro works with its own smartphone app, which can be used to check on the battery level and charge status, lock or unlock the doors, and set the climate control remotely before you get in. There's also Amazon Alexa and Google Assistant integration, so you can ask either assistant about battery charge level.
Polestar 2 – 233 miles, $59,900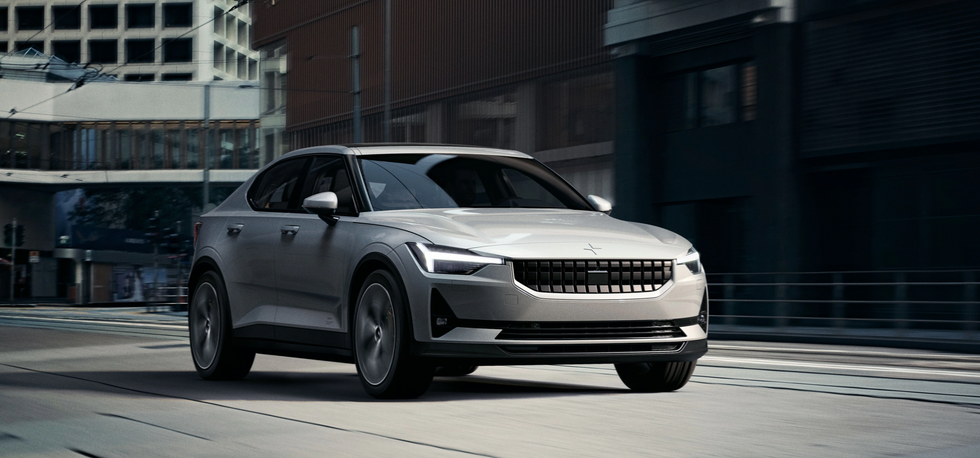 Android-running Polestar 2 EV Polestar
The first mass-production EV to come from new Swedish car company Polestar, the 2 is a direct rival to the Tesla Model 3 and Model Y. It is the world's first car to feature Google's new Android Automotive system, which sees native Android apps run on the car's touch screen, and the Google Assistant can be used to play music, request navigation, and adjust the interior temperature, among all its usual abilities.

Although a new brand, Polestar began life as the performance division of Volvo, and was spun-off as its own company after Volvo was acquired by Chinese automotive giant Geely.
Read More: Polestar 2 technology review: Android Automotive makes its debut
Nissan Leaf S Plus – 226 miles, $38,200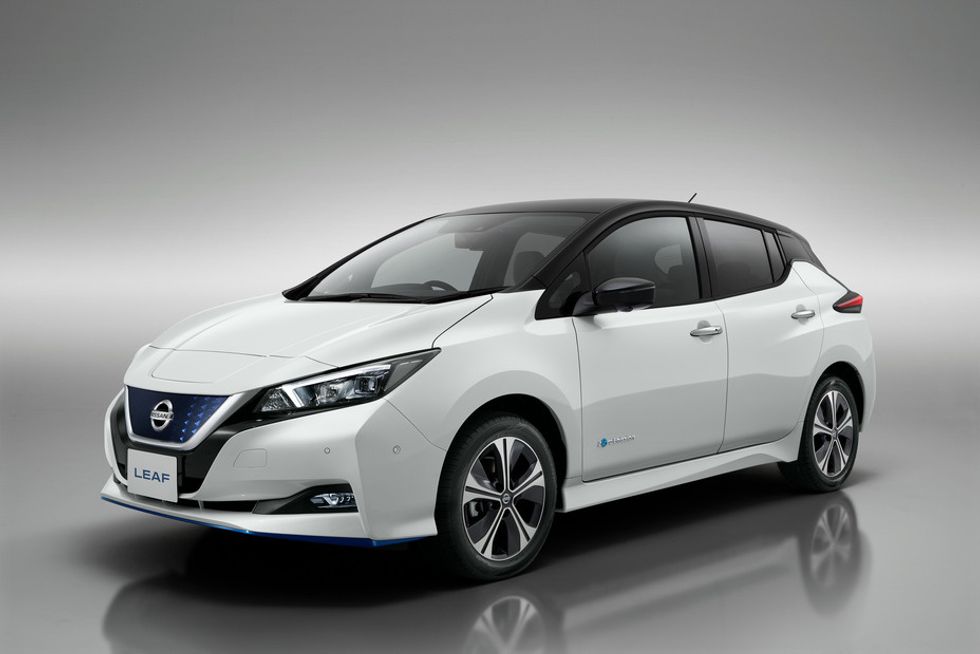 The new e+ model of Nissan Leaf has a much larger range, of 226 milesNissan
The S Plus version of the Nissan Leaf has a range of up to 226 miles, yet costs just $36,550, making it good value for money as far as electric cars – which generally command higher prices – are concerned.

The flagship Plus model offers a 0-62 mph time of 7.1 seconds and a top speed of 91 mph, while Nissan is keen to publicize the car's one-pedal driving mode. In truth, this is a common feature of all electric cars, where the vehicle slows more quickly the further you lift the accelerator pedal, instead of coasting with minimal slowing like a non-electric car.
This is called regenerative braking and turns the electric motor into a generator, harvesting energy lost during coasting and braking back into the battery.
When plugged into the fastest public charger, Nissan says the Leaf Plus can refill its battery from 20 percent to 80 percent in around 60 minutes, somewhat slower than a Tesla using a Supercharger, or a car using the under-construction Electrify America network.
Audi e-Tron SUV - 222 miles, $75,795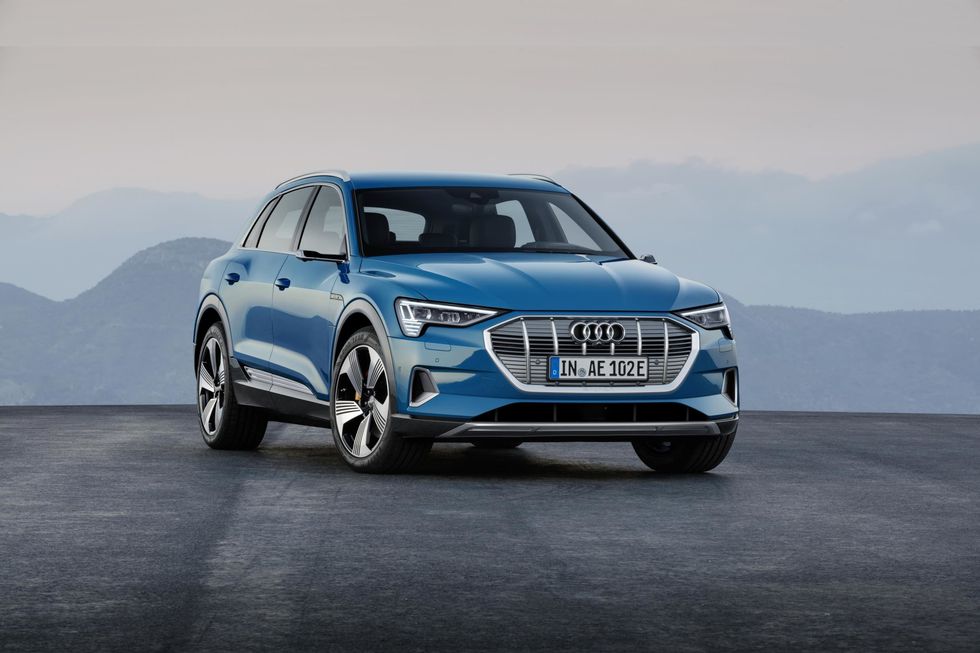 Audi is putting luxury ahead of range with the 204-mile e-tron SUVAudi
The e-tron SUV is the first electric car from Audi. To be joined by an entire e-tron family over the coming years, the SUV is seen as a close rival to the Jaguar I-Pace, and the Mercedes EQC and BMW iX3.

A unique feature of the e-tron is how Audi offers a pair of cameras and displays instead of wing mirrors. This helps to reduce aerodynamic drag, thus increasing range, but despite being available in Europe, is still pending regulatory approval in the US.
Even without this option, the e-tron's interior includes three digital displays – one behind the steering wheel and two touch screens for interacting with the car's climate and infotainment systems.
Audi claims the SUV can hit 62 mph in under six seconds, and the battery can be topped up from almost empty to 80 percent within 30 minutes, using the fastest public chargers.
Porsche Taycan – 203 miles, from $103,800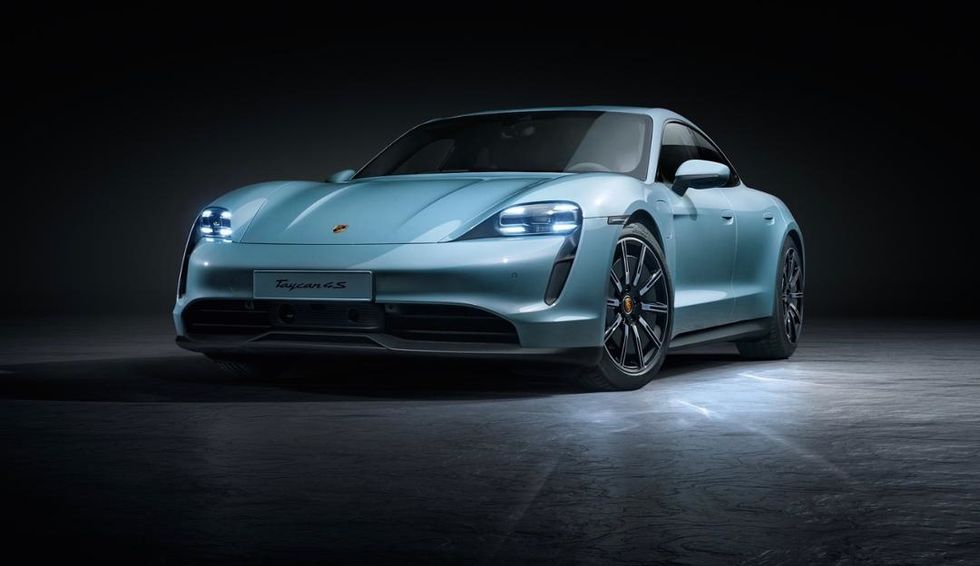 The entry-level Taycan 4S starts at $103,800 Porsche
Porsche's first electric car, the Taycan, proves more than most that battery-powered cars can still be fun and engaging to drive. It also proves how much of a difference there can be between EPA range estimates and real-world range. This has been highlighted numerous times with the Taycan family, which includes the 4S, Turbo and Turbo S, were awarded a set of underwhelming EPA figures.

The agency says the Taycan 4S can manage just 203 miles on a charge, but independent testing has seen the same model reach 300 miles between charges. Likewise, the Taycan Turbo has an EOA range of 201 miles, but has been shown to reach 277 miles. This is all very similar to gas mileage estimates, but serves to remind electric car buyers that their mileage will indeed vary.
GearBrain Road Trip Gadget Guide www.youtube.com
Like GearBrain on Facebook