It's hard to be apart from people we love, friends we miss. Zoom calls, emails, text messages — they're all effective at staying in touch. But how about turning a photo you've taken and turned it into a postcard? That's even better. After all, who doesn't like opening a mailbox and finding a personalized note.
These 7 apps will do just that, take any photo from your smartphone and turn it into a postcard or greeting card that can be mailed to friends and loved one — all from your phone. You can even squeeze in a short message too.
Some of these work on iPhones, other on Android devices — some both. Here's how to get started.
Felt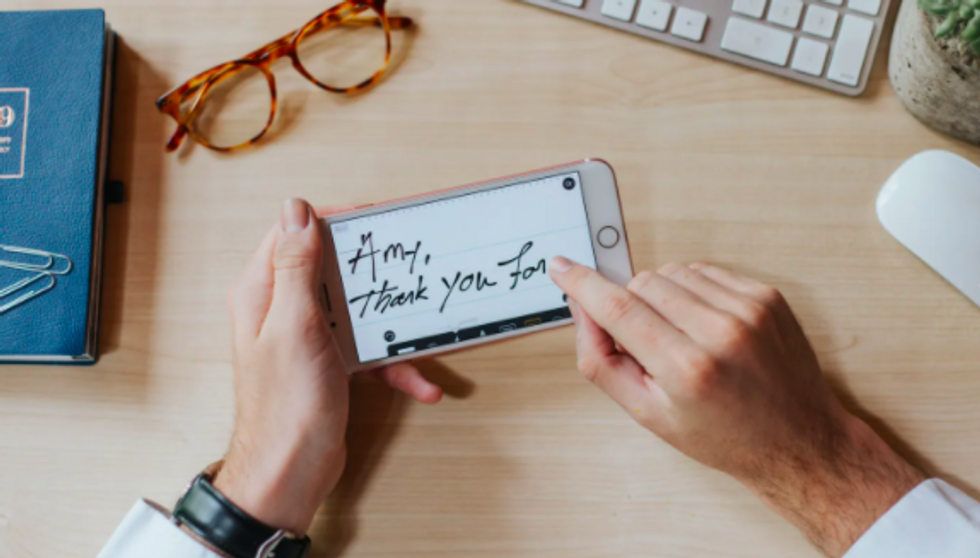 FeltFelt
Felt is an unusual app, one that lets you handwrite a note — and have that cursive transferred to an actual card and mailed for you. You can create the cards from a phone or tablet, and cards start at just $2 each. You can also subscribe to Felt Plus, where you can send three cards a month for $6, A Pro membership is $15.

The card designs are very creative — you can send one image, or stitch four together to create a multi-paneled card. The creativity extends to the envelope, letting you design that as well. Felt will attach an actual stamp as well. You can download the app for both Android and iOS devices.
MyPostcard Postcard App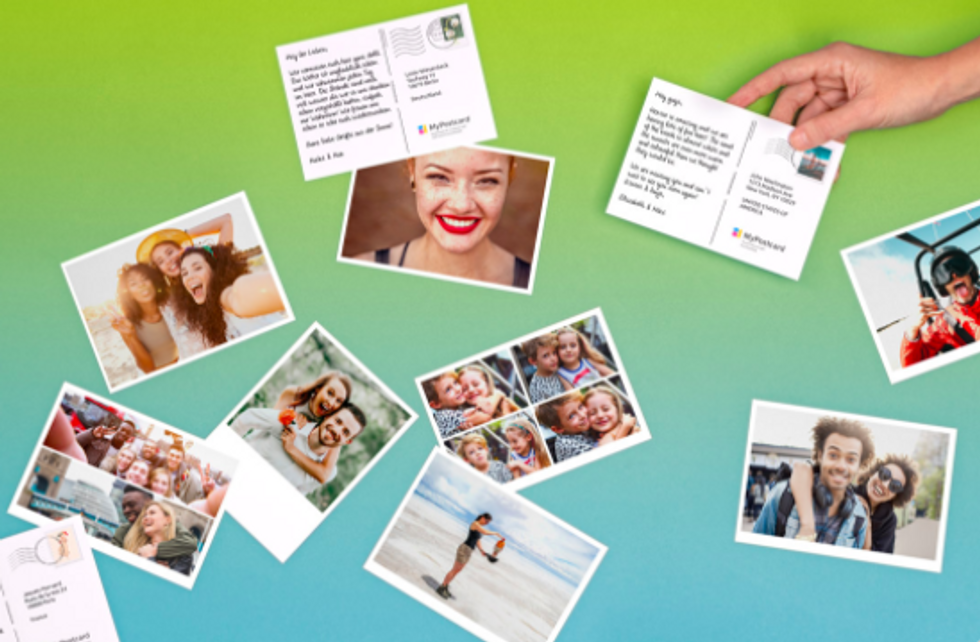 MyPostcardMyPostcard
This Android and iOS app takes photos from your phone, and lets you create your own card, along with a personal message on the back. The postcards start at $2.29 each, with priced greeting cards starting at $3.99, and the cards can be sent anywhere in the world.

Cards sent through MyPostcard Postcard App (iOS here) take anywhere from two to 12 business days to get to their destination — this isn't a text message, right?
TouchNote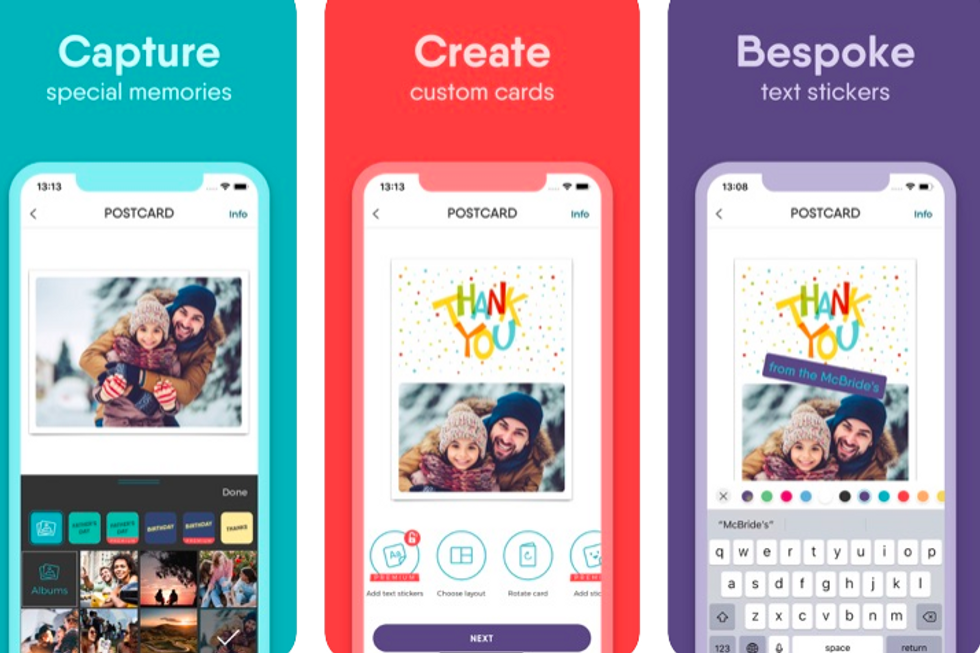 TouchNoteTouchNote
This iOS app works with iPhones, iPads and the iPod touch. To send a card, you upload an image to the app, which can turn that photo into a card. There are instant templates — more than 300 different designs — for birthdays, thank you notes, anniversaries, weddings and more, and you can customize the details including adding text stickers to the card.

Postage is free when sending TouchNote — but not really. You're going to pay a monthly fee based on how many cards you want to send each month. Two cards a month will cost $4.99, six will cost $9.99 and if you want to pay as you go, you can send one at a time for $3.19 for each card.
PostSnap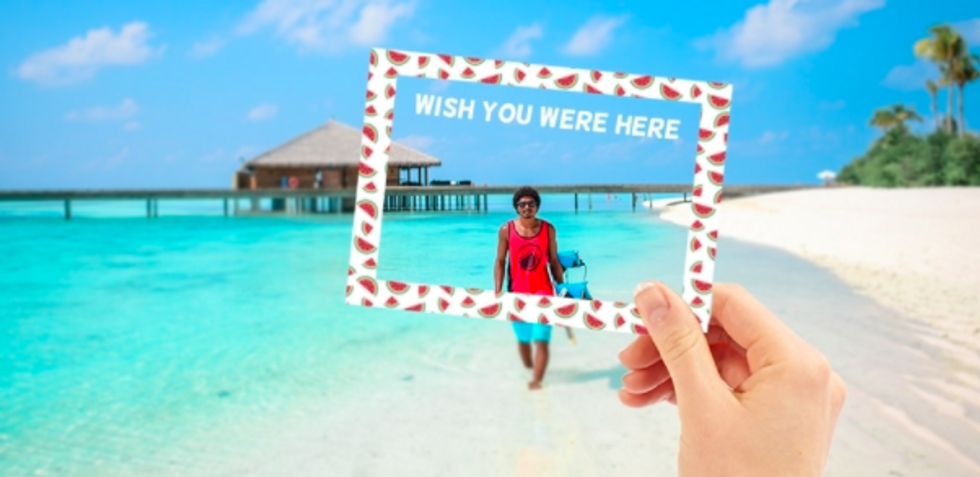 PostSnapPostSnap
For $2.75 you can turn your photo into a postcard, and mail it anywhere. (A card will set you back $4.50.) You don't need to sign up for a subscription, and actually don't need to use an app. But the PostSnap app, which works on iOS devices, does streamline the process. You can also do a pre-paid option which reduces the cards down to about $1.91 each.

Photos can be pulled from Instagram and Facebook as well. And you can pick the size that you want to send from a card that's 6 x 4" to one a bit larger, 7 x 5" and they're all printed on glossy stock.
SimplyCards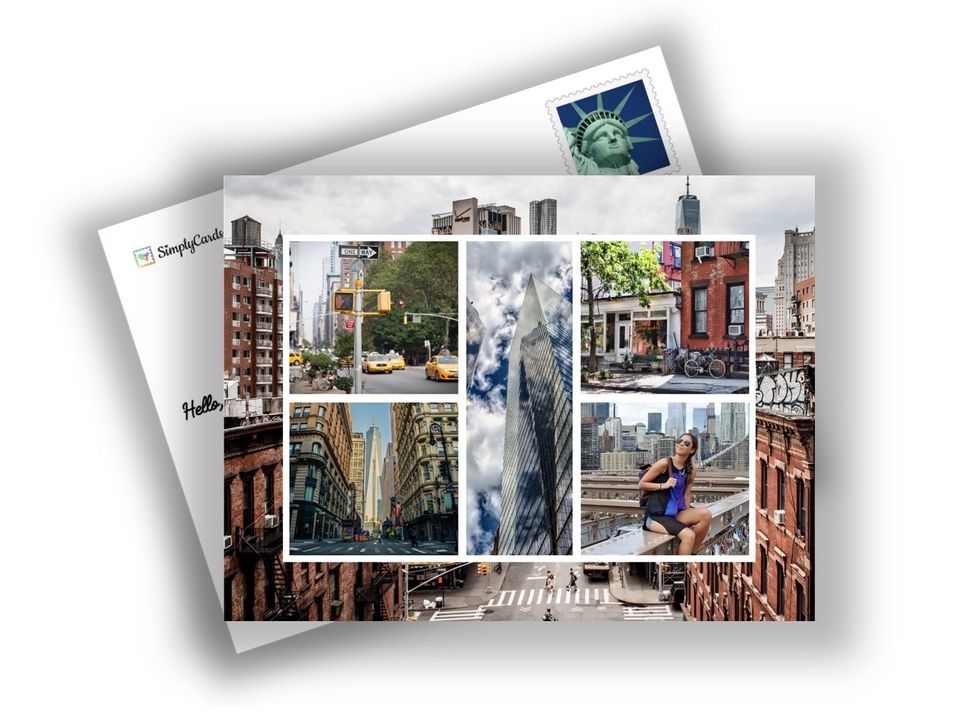 SimplyCardsSimplyCards
This app works with Android and iOS devices, and you can send a postcard with up to nine images in the layout. You can even personalize the stamp on the card. You can buy one card at a time, or pay for several at once for a discount. And currently the site has a promo code, WELCOME, which adds a 20 percent discount to an initial order.
SimplyCards is noting that with the coronavirus situation, it's taking a bit longer to get their cards out, and people should expect delivery times of three to five working days in Europe and the U.S., with up to 12 working days for other countries.
Postagram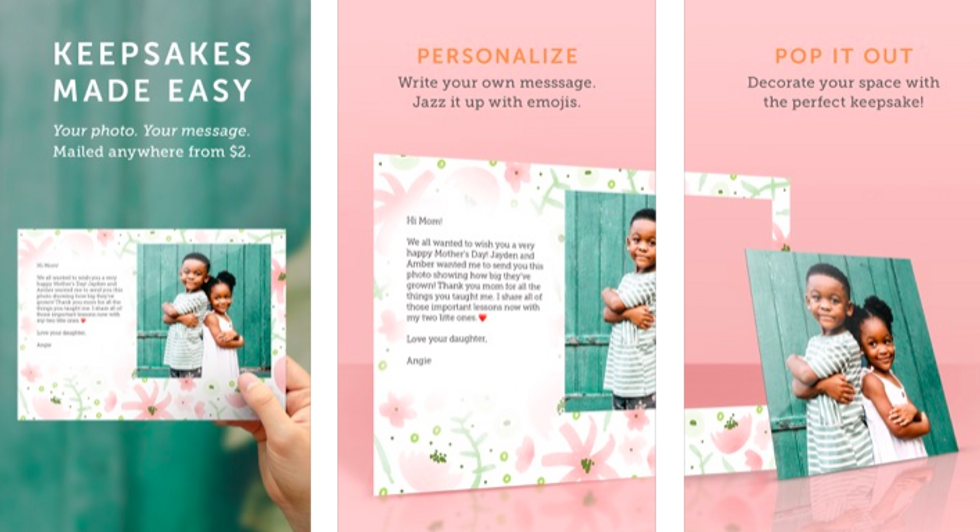 PostagramPostagram
As the name would suggest, you can pull images from Instagram, or Facebook, as well as your own photo album. Postcard pricing includes printing and delivery in the U.S. and will set you back $2. There are designs to help you create a layout, and these change often.

What's particularly nice about Postagram, which has been around for years, is that the photos are scored, typically on one side of the card, with the message you write on the other. The photo can then be popped out of the card and put into your own frame or album. The app works on Android devices and iOS devices too.
InkCards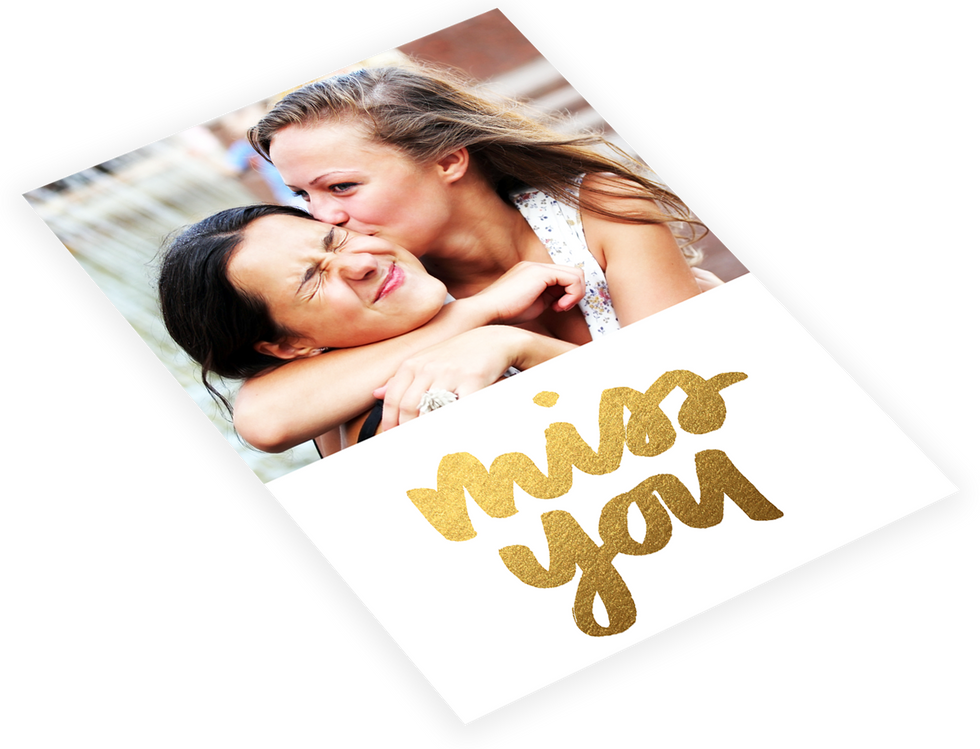 InkCardsInkCards
InkCards is actually owned by the same company as Postagram — Sincerely. But the app is a little different. Here you can send greeting cards, which can be single cards but are sent in envelopes. You can create a bit more of an elaborate design, with more than 500 templates you can immediately choose, even upgrade it to premium for thicker card stock and an embossed envelope with a stamp.

Each one is priced at $2 if you're sending them in the U.S., or $3 if you're sending them internationally. And you can use the app with both iOS and Android devices.