Like GearBrain on Facebook
Writing on paper seems like a thing of the past. But there are still plenty of people who enjoy that pen-to-paper feeling, while appreciating the modernity of today's high-tech gadgets. Behold the digital writing devices. These bring both worlds together for the perfect mix of media. Great for meetings, classroom note-taking, at home to-dos, personal projects, and so much more. These seven are impressive and intelligent, offering solutions that may make you forget ever using a regular pen again.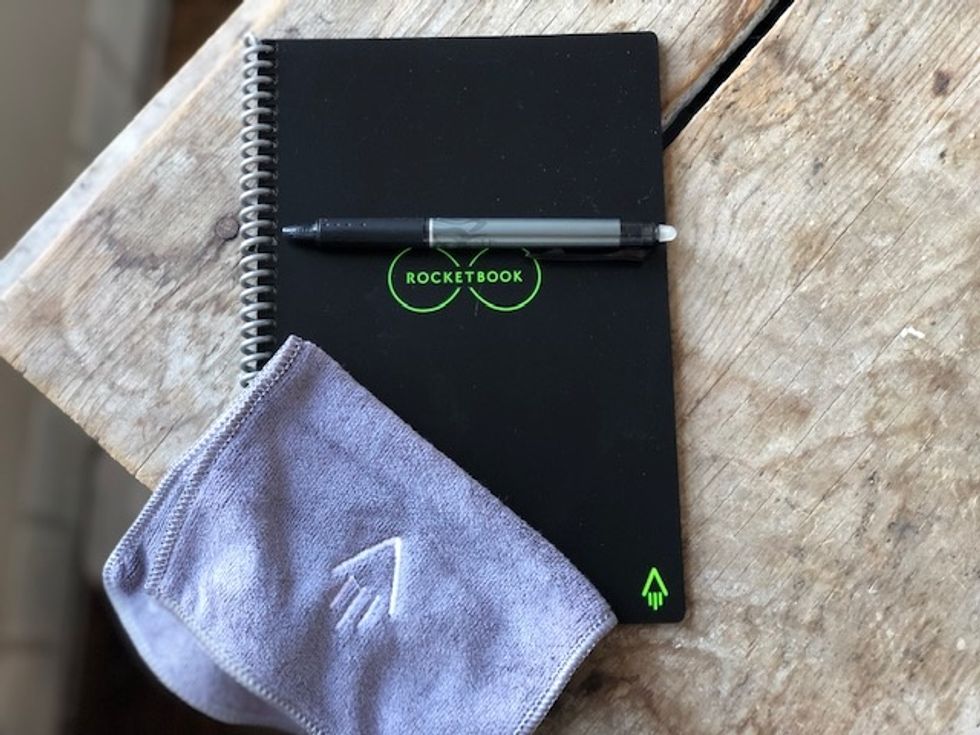 Rocketbook has the feel of a small paper notebook, but can be reused after scanning notes into an app GearBrain
Rocketbook

Rocketbook looks like your average notebook, but the book is far more complex in its functionality, while still being fun to use. Jot down anything in the Rocketbook, and scan your notes to be connected to the cloud via the Rocketbook app (iOS/Android). Wipe your page away and start fresh again. Organization has never been smoother or easier to store. Read more about Rocketbook in this GearBrain review.
Cost: $34.00 for Everlast Letter; $32.00 for Everlast Executive; $16.00 for Everlast Mini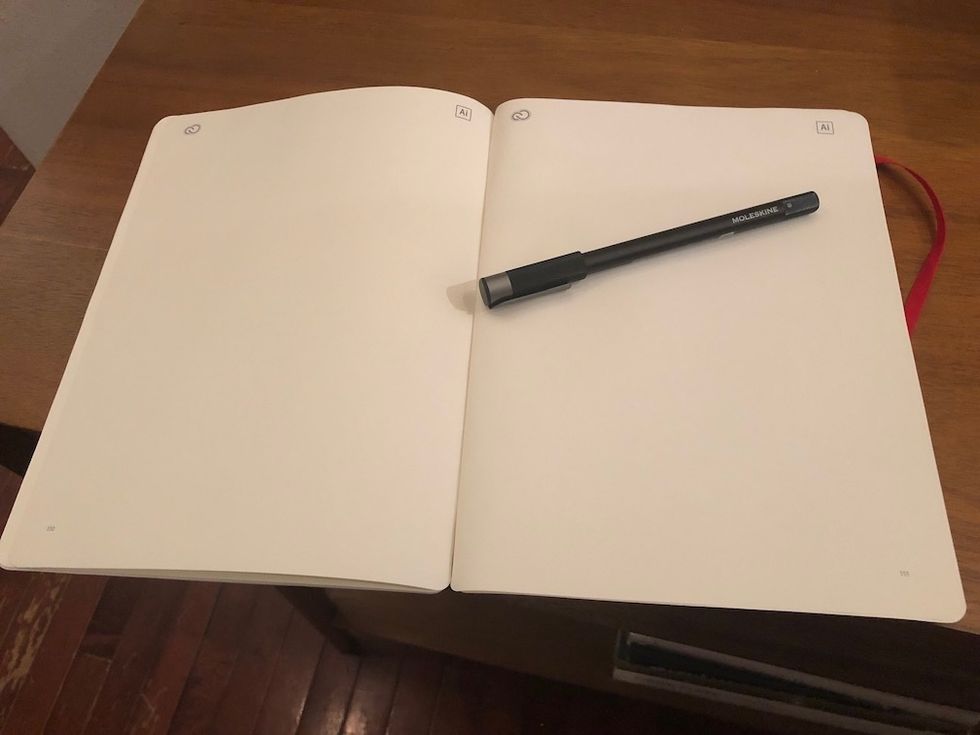 The Moleskine Smart Notebook is actually made of paper, but when used with the Smart Writing Pen, transfers notes to an app and also Adobe Illustrator GearBrain
Moleskine Smart Notebook

Another digital writing tablet that's putting a crimp in paper is the Moleskine Smart Notebook. The company has a variety of digital writing devices to choose from, including its Moleskine Paper Tablet (which GearBrain has tried) and allows writers and illustrators to digitize their work right into Adobe Illustrator. The standard Paper Tablet makes use of Ncoded technology, and when used with the Smart Writing Set Pen transfers any content to the cloud in real time. This instant save is a streamlined system that makes Moleskine a boon to anyone who has scrambled to find lost notes.
Cost: $29.95 for Paper Tablet 2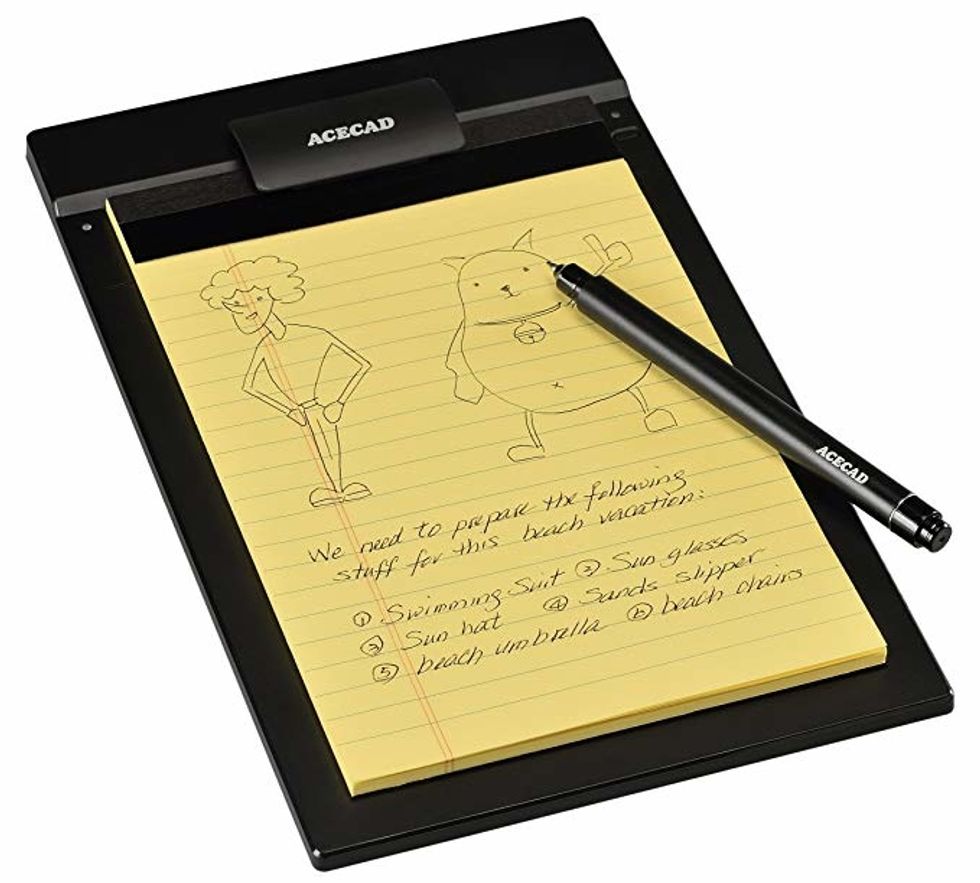 The digital paper pad from Acecad looks like a notepad, perfect for college students and those who jot down thoughts during meetingsAcecad
Acecad

Acecad transfers writing and sketches from its pad-like PenPaper to a tablet or smartphone via Bluetooth. Simply capture the notes digitally, and via the app (iOS/Android), the content is exported as a PDF or JPG and saved in a snap. This pad is handy, helpful, and useful for important note-taking or just some free-form fun. Consider Acecad for a college student who needs to keep their class notes neatly organized.
Cost: Starting at about $75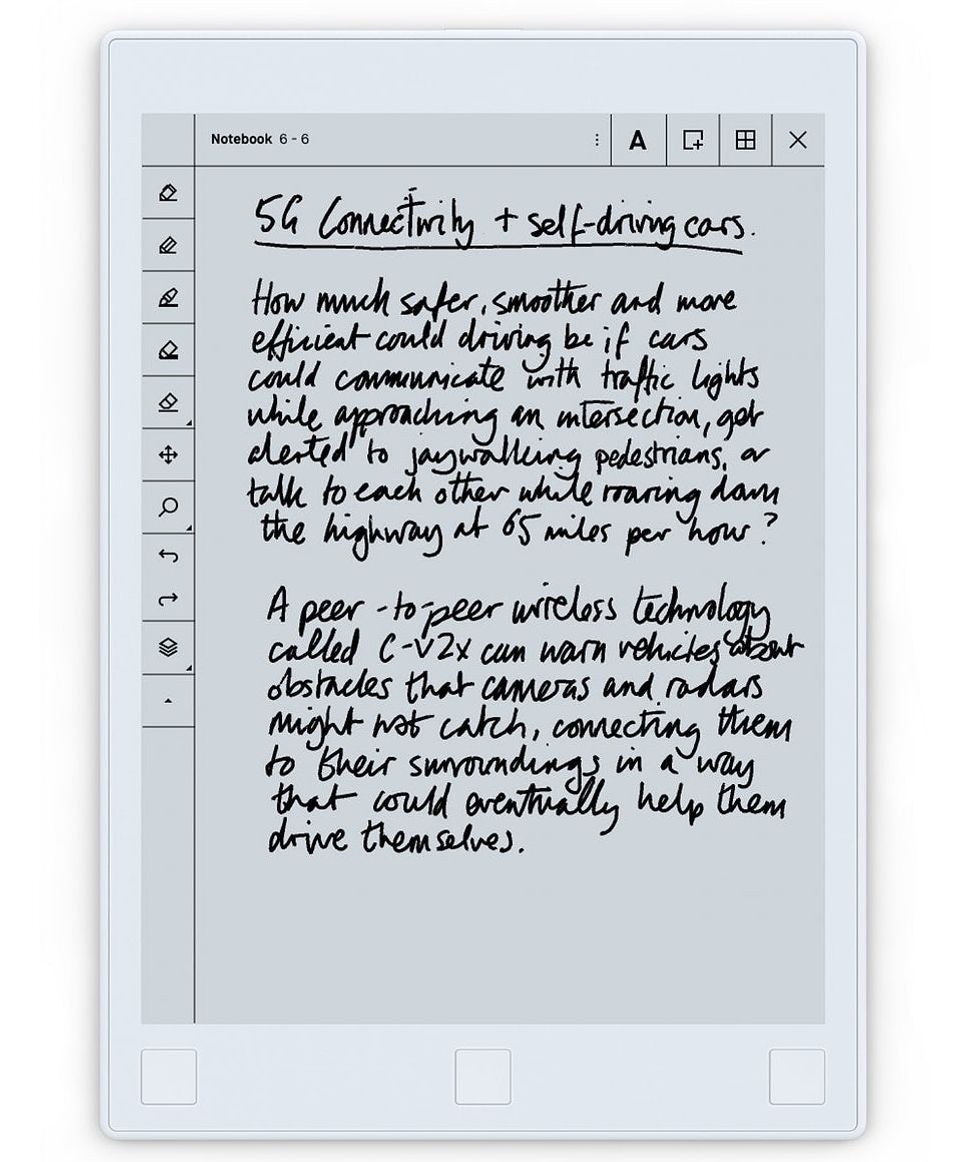 With the tablet from reMarkable, handwriting is turned quickly into textreMarkable
reMarkable

Making you feel as if you're writing on paper, the reMarkable is ideal for those who really want a hybrid-like experience. A feature not to be missed is the handwritten-to-typed text solution. Even the hardest to read handwriting will be easily transposed and sharable. That's important for those who can't give up the traditional method of writing, but want to utilize something high-tech to take notes. Content is always synched via cloud to devices or you can transfer files at your own pace via the app (iOS/Android) with Wi-Fi.
Cost: $499.00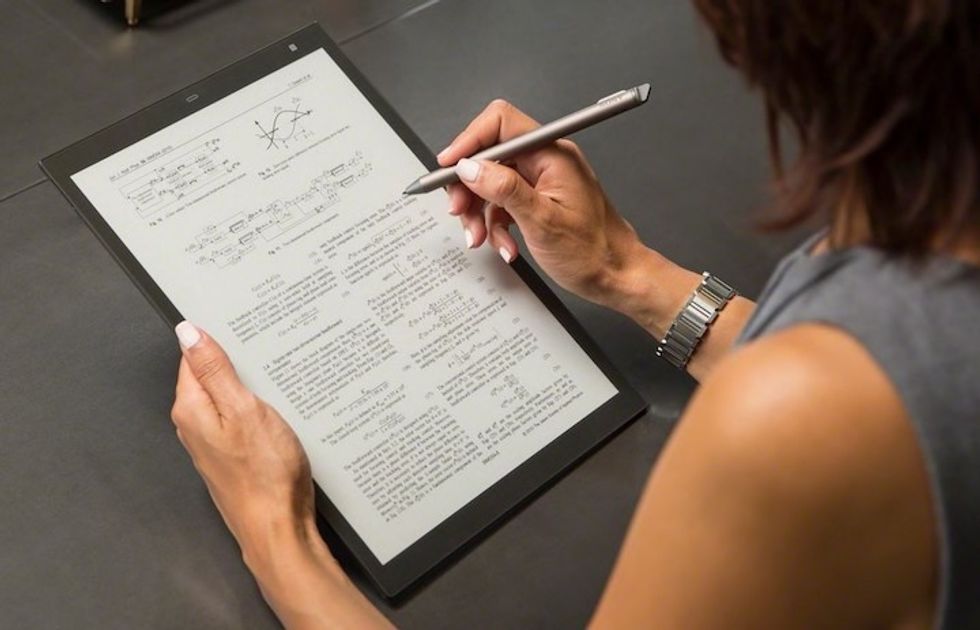 You can get the Sony Digital Paper notebook in two different sizes depending on preferenceSony
Sony Digital Paper DPT Series

Sony Digital Paper comes in a 13" letter size or a 10" notebook size, nice options for those who may have different note-taking needs. This paperless solution still offers a paper-like feel, but the possibilities go well out of the lines with a low-glare screen that makes it easy to use. Using the app, you can easily transfer your notes and work to a computer or smartphone, and you can sync and share between devices using a Bluetooth or Wi-Fi connection.
Cost: Starts at $599.99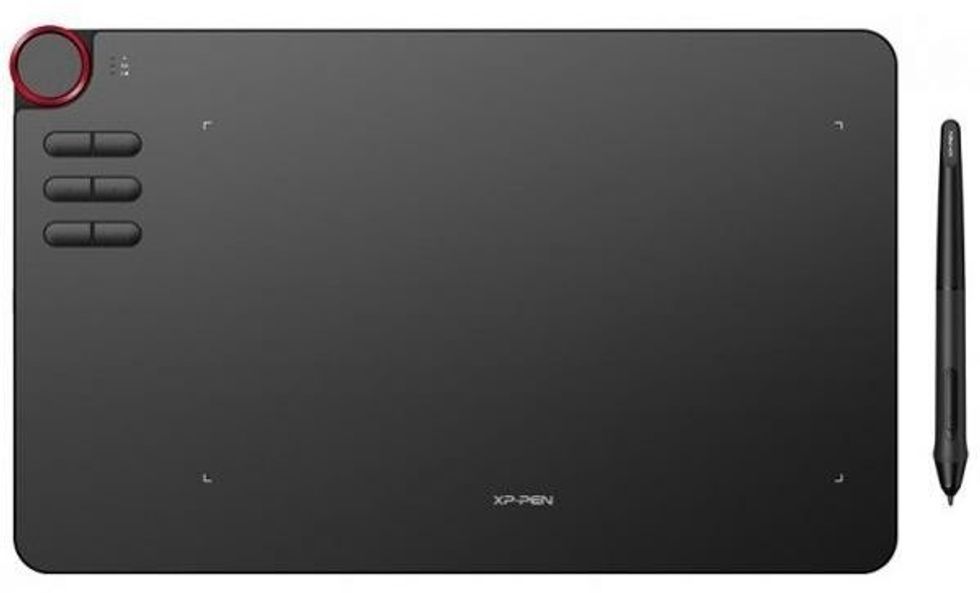 This digital pad is designed for both left-handed and right-handed people, and works with Windows and MacXP-Pen
XP-Pen Deco 03

XP-Pen Deco 03 is a digital device that's taking basic pen-to-paper into new territory. Made for both lefties and righties, the pen and pad can be used both wired and wireless. This version of the XP-Pen features a larger writing space, so more content can be created per page. The tablet works with Windows and Mac and is compatible with Photoshop, Illustrator, Painter, and other applications.
Cost: $99.00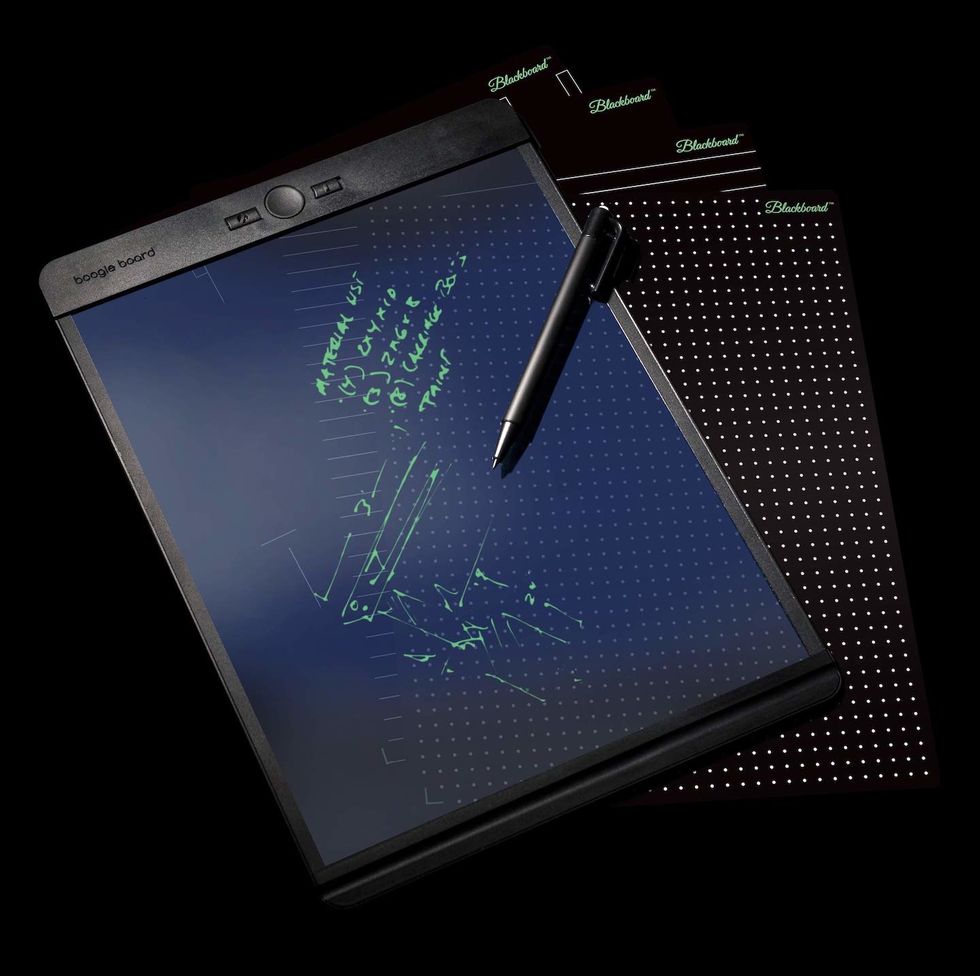 The Blackboard Boogie Board comes with templates to make drawing and writing easierBlackboard
Blackboard Boogie Board
Boogie Board is a brand that is designed for families, businesses and even schools. The size options are varied, from very small boards to those large enough to put on a wall. Great for kids and adults, the board can be used as a digital scribble pad for the pint-sized players to wall-mountable boards adults can use for college study sessions. Use the built-in templates for lines and grids, lock your device so nothing gets inadvertently erased, and use the app (available on the App Store) to scan and save.
Cost: Prices vary from $10 to $45
Like GearBrain on Facebook