Digital love matches are hardly strange anymore. But those who fall for someone online may be falling prey to a scammer. So says no less than the least romantic agency of them all, the Federal Trade Commission (FTC) which found that romance scams hooked about 50 percent more money in 2020 than all of 2019 to the tune of $304 million. And yes, that's some serious heartache.
How did people get so caught up that they started paying up to a median price of $2,500 per person? The FTC certainly puts Covid-19 in part to blame, stating that digital connections are easier to fake with false names, photos and stories. The agency noted that many reported a some of these odd matches cancelling an in-person first date because the other person claimed a positive Covid-19 test.
Money does not equal love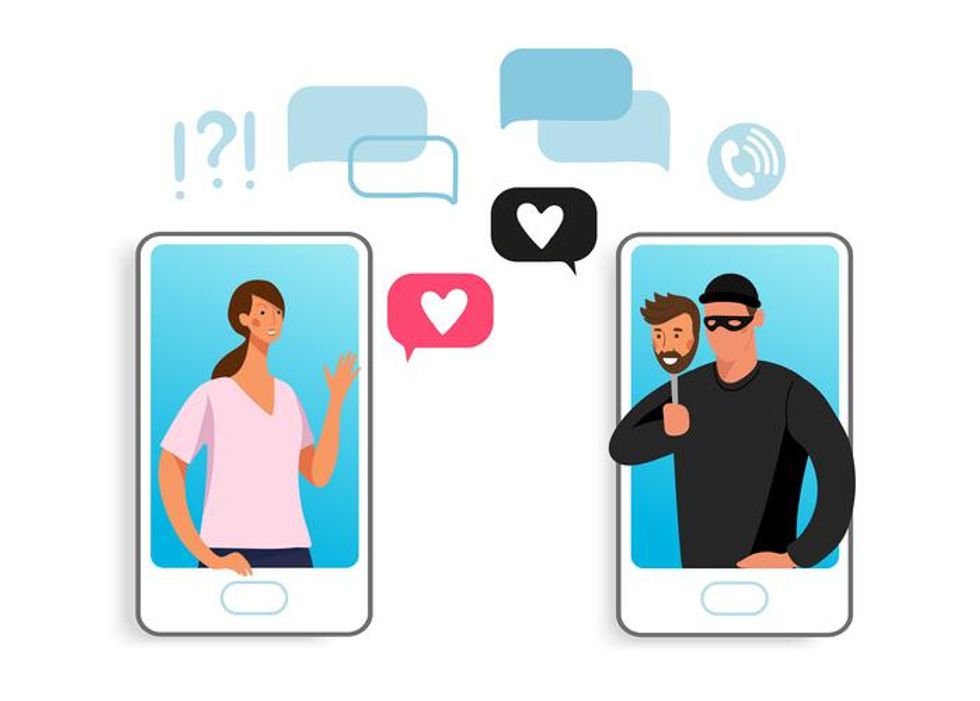 Running a reverse photo search can help you check if someone's picture comes up with another person's nameiStock/Getty Images
But when does the money come in to play? While sweethearts are not immune to spending a bit on each other, from buying chocolates to flowers, that's not what typically happens in these scamming scenarios.

Instead, the FTC said in its recent report, the scammer may start by asking for something small like a gift card, moving onward to wire transfers. (Not a typical romantic gesture.) A scammer may actually send the person they're wooing money a check, and then ask for the funds back claiming an emergency had come up. That exchange could actually end up being a form of money laundering, said the agency.
Those ages 70 and up suffered the greatest median losses of $9,475 each in 2020. And those between the ages of 20 and 29 saw reports doubling since 2019 among their age group.
Don't know if you're new found online crush is real? The FTC said to take it slow, maybe do a reverse photo image search and make sure their picture doesn't show up with someone else's name. Crucially, though, be careful when if requests for money start appearing. Want to send someone a few roses? Fine. But if their texts start mentioning Benjamins it's probably time to block someone from reaching out to you again.
Finally, if you have taken a few more risks then you think were wise, it may also be a good idea to lock down your digital footprint, in case the person you thought was wooing you, tries to collect more than just your attention.