Researchers have been looking at smartwatches and their ability to potentially detect Covid-19 in wearers even before they develop noticeable symptoms. Now research from Mount Sinai, which was initially released in January, is getting published in a peer-reviewed journal, and is giving more weight to how the Heart Rate Variability, or HRV may play a role in this early detection.
The data was collected via an Apple Watch, from health care workers in the Mount Sinai Health System. While anyone can look at their own HRV rates are found in the Health app on the iPhone, those in the Warrior Watch Study used a specific app designed just for the research project, which was stored on their smartphones.
The app collected HRV rates through the Apple Watch, and then looked at that data comparing fluctuations or changes during periods before and after some of them had been diagnosed with Covid-19. The result? Changes in HRV were noticeable they wrote in the newly submitted and accepted paper in the Journal of Medical Internet Research.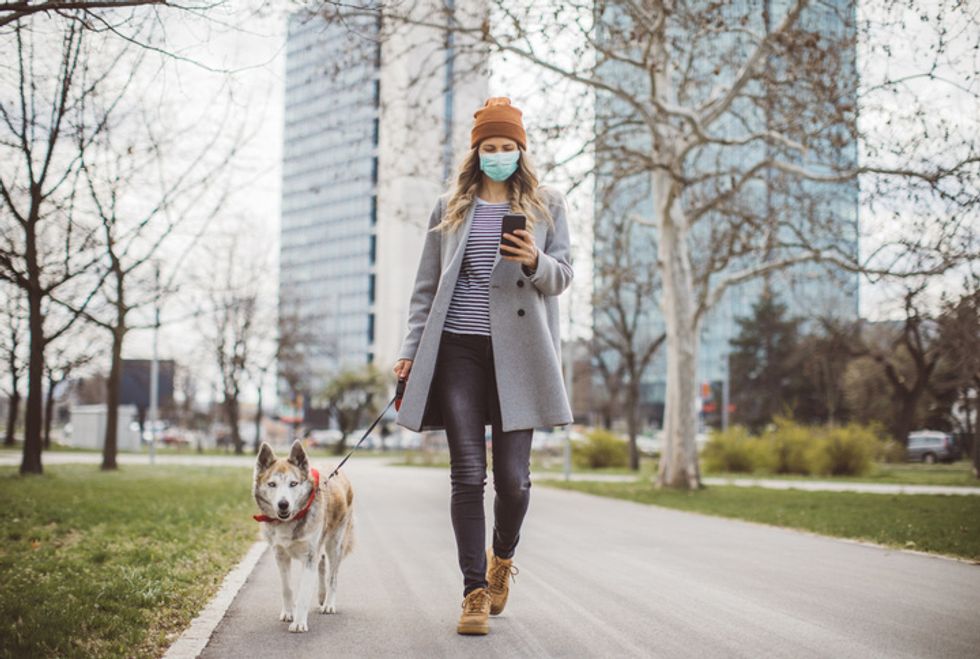 Changes in someone's Heart Rate Variability is gaining more credence as a potential marker for Covid-19 infection Getty Images/iStock
"In summary, we demonstrated a relationship between longitudinally collected HRV acquired from a commonly used wearable device and SARS-CoV-2 infection," researchers concluded in the study. "These preliminary results support the further evaluation of HRV as a biomarker of SARS-CoV-2 infection by remote sensing means. While further study is needed, this may allow for the identification of SARS-CoV-2 infection during the pre-symptomatic period, in asymptomatic carriers and prior to diagnosis by a SARS-CoV-2 nasal PCR tests."

Covid-19 continues to impact the globe, with new variants being detected and affecting the rate of infection in many countries including the U.S. Often symptoms do not appear until someone has already been infected with the virus. The new study may offer medical professionals another digital avenue in their fight against Covid-19, helping support patients, and even guiding others in knowing whether they may be fighting the virus or not.
New Apple Watch SE (GPS, 40mm) - Space Gray Aluminum Case with Black Sport Band
How to Setup an Apple Watch www.youtube.com